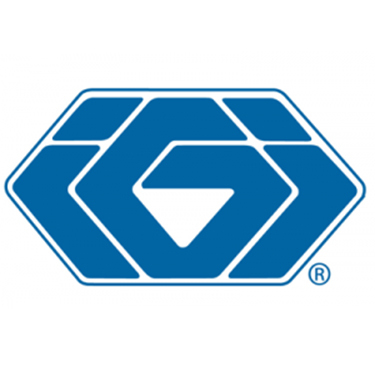 Ready to Order?
5-23 Cases
$65.76
$1.64 /lb
24-55 Cases
$63.29
$1.58 /lb
56+ Cases [Pallet]
$62.66
$1.57 /lb
Details
Product Update: May 11, 2020
IGI 4630 Harmony Blend Wax 60 lb Case is changing to a 40 lb case. This change ensures that the cases are not subject to additional handling surcharges from UPS and FedEx for packages weighing 50 lb or more. The 40 lb case will be available by June.
The newest container blend from IGI offers much of the exceptional hot and cold throw of the 4627 "Comfort Blend", only in slab form. The 4630 "Harmony Blend" is easy to work with, holds 1.5 ounces of fragrance per pound (9%), adheres well to containers, and requires no additional additives - just add color and fragrance.
* The weight on slabbed wax can vary slightly.
* Cases contain 4 slabs of wax packaged together in a reinforced cardboard box.
40 lb. Case Size: 19.75" x 12.5" x 6.75"
For help choosing the right candle wax for your candles, visit our Wax Guide.

Wholesale Ordering
View our wholesale page for more information on ordering in bulk.
Reviews
I love it and I'll never be switching to another wax again!
Finally decided to give this wax a try so I could ditch my 4627. I Love 4627 but tired of scooping it. Anyways from all the test candles I made with this wax which is 2 slabs worth, I have come to the conclusion that I received a bad batch. This wax was not a 1 pour at all no matter what temp I poured at, and worse is when I poured 2nd pour to level off it made a pattern in the top that looked like skin melting, and no matter how much heat gun I used the pattern stayed there and looked bad. I had a bunch of chandlers look at them and they said the same thing that it was bad. I would compare the look to 4786 on first pour. Now I am stuck with 40lbs I will probably throw away.
When I began making candles I used the 464 Soy wax and the results weren't consistent. Then I began using the IG4630 and it's been Amazing. I absolutely love the scent throw and the appearance is great.
This is the best wax I have used. I won't switch to anything else. It is consistent on HT and I never have to re pour this is a true one pour wax. Shipping is always super fast from CS too!
I am a beginner candle maker, this was gives a great throw cold and hot. My clients love my candles. Trail and error are learning tools.
I am having the hardest time wicking my candles. I have tried all wicks including wood wicks. I am using harmony blend wax with the 3 wick jars and the straight sided tumblers. I heat the wax to 185 degrees and add 10% fragrance at 175 degrees. I stir for 2 minutes and pour at 155 degrees. Either the wick is too big and the flame is too high or it's too small and tunnels. Can anyone tell me which wick I should try. I am at my wits end. Also is the harmony blend straight paraffin? Any help is appreciated.
I usually use soy, but have been having a hard time with soy and wood wicks, so I decided to give this a whirl. Very happy with my decision. This is a great wax. Cold throw is good, hot throw is excellent. One pour. no pitting, no frosting, just a beautiful creamy white top, I poured at 175. I do suggest warming your jars before pouring though, as the manufacture suggests. I didn't and I have some "bubbles" on the sides of my jars. Not a deal breaker for me though, that's why you test, now I know.
Thanks Candlescience for a great wax!
This has been the best wax I've tried so far! The cold throw and hot throw are both incredible. And it's so easy to work with!
No hot throw whatsoever. not difficult to work with, but cold throw is weak, and hot throw is non existent.
THIS is the set it and forget it wax...sort of. I think its me but this stuff seems to pitting more lately then it used to. I think its my work area though so I'll be working with stuff and try to fix that. But this is my go to blend. Hold a fragrance like no bodies business cold or hot. I love it.
This was HAS CHANGED! For the worse. How disappointing. It is required to use larger wick sizes with the same recipe that has been tested and used for ages. What a pain!
Easiest wax to use that I have tried so far. I find it is a one pour wax if I don't pour too hot, but if I have an issue it is easily fixed with a shot of hot air from my hair dryer. Excellent cold and hot throw.
Not Single Pour As Claimed
I used this wax today for only the second time since I purchased it this past winter 2018. I was using a 1.5 inch diameter bud vase. Today, I noticed the words "single pour" for the first time on the IGI product sheet. Great! I'll have this done in no time, right? WRONG! I did a 10% fragrance load, no additional additives, all the right temperatures. I even took the time to keep my glass warmed to the prescribed temperature with my heat gun and a thermometer inside the vase. I finished my pour, and since it said "single pour", I sat down right there and finished my notes while waiting for it to cool.
My shop is in an non-insulated, non air conditioned garage in Mississippi, but today the ambient temperature was a pleasant 88 degrees and extremely humid as always! 40 sweaty minutes later I got up to take a look and I too had pencil sized sink holes next to the wick on two sides. It was a fairly tall jar and I didn't have a probe long enough so I used my thermometer as my probe. It was powered on and the interior of the candle was 115 degrees. I got started with my second pour, but that too required the use of the heat gun to finish the top nicely.
I'm giving it three stars only to give it the benefit of the doubt. I do confess that I turned on my fan AFTER the first pour. That was for me, not the candle. Did it cool too fast or something? I doubt it based on the temperature in the garage and the interior temperature of 115 in a small diameter container. All I know is that I had the same experience as many of the other reviewers. To close with the words of my review title: This is NOT a single pour wax as IGI. Are you paying attention IGI?
Why fix what isn't broken?
First EcoSoya Advanced, now IGI 4630?! If what the last reviewer says is true about a change in this perfect performing wax, my candle business is doomed. I spent a lot of time and money searching for the perfect wax for my line, and after a lot of experimenting, I found them in EcoSoya Advanced and IGI 4630. Now it seems that neither perform the same, even though there where promises of better hot/cold throw, etc. I also noticed an increase in price.
Please give us back the original formula of both waxes. Our businesses depend on it. I refuse to waste money on finding another wax. I'll just wait until there are consistently good reviews before I start to purchase again.
C'mon, Candle Science, give the people what they want — consistent and high-performance products without fail. I want CS to remain my candle supplier for life but only if I can get that old thing back.
Hi! The formula for the IGI 4630 has not been changed by the manufacturer and they do not have any current plans to change the formula. We have not had any recent defective lots of IGI 4630 and the wax has been performing normally. If you are having any trouble please contact us so that we can help troubleshoot!
This product has been flawless, until the last batch. There seems to have been a change in the product. It longer is sticky, and there is a change in the melt point and dept of pool. I will have to change up the wicks now and my formulas. I give it 5 stars before this change and only 3.5 at this point in the change up.
What size wix does everyone use for a 16 oz tin they suggested Wick is not big enough
I love this wax! So easy to work with- excellent hit and cold scent, colors beautifully, easy cleanup - it's my go to favorite and imo one of the best for newbies to begin with.
Just thought I would write an update on my progress. Ive actually been heating the water for the water bath 5-10 degrees hotter than the pour temp and ive been getting smooth flat tops, I also preheat heat the water bath pan and the containers in hot water. I was also having problems with the f.o.'s binding with the wax when directly added @ 185. To fix that, I pour the f.o. into the melt pot as soon as there's enough melted wax to carry it and let it all heat up together and I heat until the f.o. has visibly blended with the wax, sometimes you have to go to high 190's before that happens but most are blended by 185-190. Hope this helps any newbies....Cheers
I am new to candle making and this is the first wax I chose to work with, but right off the bat I started getting sink holes in every container I tried and at different pour temps and different cooling methods. So, I started thinking about that and came to the conclusion that the perimeter of the container is cooling faster than the middle. To try and correct this, I placed the poured containers in a deep pan filled with water heated to the same temp as the pour temp (140-145 as another reviewer suggested) and placing the whole thing in a cooler for a slow steady cool. Voila, it worked! No more sink holes and I get a nice smooth surface in tins and jars, although a little concave, but I can live with that. Anyway, just thought I would share my experience.
I switched to 4630 because 4627 is hard to manoeuvre. Both the 4627 and 4630 give wonderful aesthetic results. My candles came out beautifully, no sink holes, very few hot/sweat/wet spots (whatever they're called ;-). My status jar is 3in diameter. Used LX18 and it burned very nicely, nice steady flame, but it tunnelled even after +3hs of burning. It just didn't burn to the edges. So I upped the wax (same candle) to LX20 and the flame is dancing and throwing soot. Sometimes it stills itself but soon starts dancing again and throwing the dreadful black smoke. I'm using Passion Fruit & Guava FO (which btw is awesome). Any advice?
I have been using IGI 4630 for the past 2 years, but just a couple of months ago, I have been experiencing sink holes and like humps around the center of the wick. I called customer service and spoke to them, and I have done everything they had told me. I even used my heat gun, and low and behold, it fixed the problem, but created another...it took away the cold and hot fragrance throw. Not sure what to do now. I hate to change waxes, when I have had such great results from this one in the past....I am ashamed and afraid to even sell my candles now.
I started like a lot of people with 464 but quickly realized after numerous tests that the scent throw wont be enough for what I wanted to do with my candles. After lots of research, I decided to try out the Harmony Blend. This wax is amazing and has changed everything for me. Thank you Candle Science. Shipping was really fast!
Hi, I have usd Astrolite J223 for about 10 years.. I tried this wax IGI 4630 and every pour I have done has a big tunnel hole in it! I tried different temp pouring, everything I could think of... I took my heat gun and hopefully filled in the holes, but am still worried that one may be underneath and not show up until it is burning... What causes these holes.... ??
I read the review by Pam about this wax. She is completely correct. The sinkhole issue of a few months ago has been addressed and seems to be rectified. Very good hot throw.
I just poured a few containers. No scent throw whatsoever. Used peppermint and used blood orange. NO scent. So disappointed. Been making candles a while..
Never had this happen
Trial and error. To eliminate sink holes I allow the wax to cool to 140-145 stirring often. To ensure the fragrance binds with the wax, I heat to 185 then make sure the temp has not gone up. I only add the fragrance at 184 and stir often. I did a lot of testing and trials. I only use this wax for container candles and am very happy. I like the fact that is has a stronger scent throw than eco soy cb. In addition the tops of the candles are smooth and the wax adheres to the glass. I also make sure there are not drafts in the room and the room is not too cool or too hot. I never heat jars and to prevent tunneling, test wicks, I use LX wicks because they burn cleaner and tell everyone as long as you clip your wick before the next lighting of your candle you won't get the black smoke. To find the right size wick is important also use the Wick Guide on Candle Science website. That has saved me many headaches. I love this wax and it is the only wax I use in containers. I also only buy it from Candle Science and have never had a problem. They have fast delivery and package well.
I am very new to candle making and before now I have only used the wax you can get in the craft stores. This wax was so much better. Soft and very easy to cut. I found it was best to open the whole package and cut big chunks of it and put the chunks in plastic bags so I don't have to keep dealing with this huge slab. It also poured beautifully. I heated my tins first in the oven and I only had to do one pour. No sink wells at all! I was actually able to make an extra candle because I didn't have to pour again. My candles are currently curing so I'll update on the fragrance hold it has once I test one. So far, LOVE LOVE LOVE this wax!
Just wanted to update my review. I seem to have gotten the last few boxes of a recalled batch of this wax. Candle Science, as usual, handled the issue beautifully. I can't say enough about how great of a company Candle Science is to do business with. They have the best customer service in the business.
Thanks again to the folks at Candle Science and Amanda in support.
Tina
IGI 4630, something is very wrong with this wax .. I don't know what they have changed . But major sink holes,Rippling effect , and a translucent yellow tint ..
Has anyone else noticed a change in this wax lately? This is the only wax I have ever used and NEVER had a problem until the last batch I just got. This has always been a true single pour wax that gives me a smooth even top with no sinking around the wick when I pour between 165-170. But, this last batch has given me problems even though I have not changed anything in my process. I have rippling and sinking around the wick so bad I had to do a second pour in order to save the candles. Even after a second pour, the tops are not smooth and have a rippled look I've never experienced before. I also notice this wax has a slight yellow tint that again I have never noticed before. At first I thought maybe I had gotten the wrong wax but every box says it's 4630. I even checked the pour temp with another thermometer to make sure the one I normally use wasn't bad with same results. I've tried pouring at a lower temp (150) and a higher temp of 180 with no luck. Not sure what the problem is but I may have to find a different wax. Would love to hear some suggestions as to what is causing the rippling and sinking around the wick. I will say that when doing a test burn I didn't notice a difference in the scent throw which is the only reason I reviewed it as 3 stars. This use to be a 5 star wax. Very disappointed.
All I can say is WOW to this product. We have worked with a lot of types of wax and blends. In our experience, this is by far the best wax we have ever worked with. There is a lot of hype around soy and soy mixtures and although not a bad product, this 4630 Harmony blend is king. It comes in a slab form. Super soft making it easy to cut into pieces. This is definitely not that hard wax stuff you see at craft stores. This truly is a professional product. Excellent cold and hot throws. If you are getting into candle making just for fun or starting your own business, you will find during research, a lot of people saying that soy wax is the best. Do your research and don't overlook good old Parrafin waxes and most importantly, give this 4630 Harmony Blend a try! Shout out to the people at CandleScience!
I have had nothing but a horrible experience with this wax. I every single candle I have made since I have purchased this wax has had sink holes in them. I have spoke with customer service about this issue and I have done everything they have recommended. Pre-heating my jars, pouring at a lower temp, tapping the sides of my candle jars to make sure there are no air bubbles in the wax, cooling racks and to even cleaning my jars prior to manufacturing. I have had nothing but bad luck with this wax. I am uncertain what the next step would be as I have tried everything. I will be trying the comfort blend or going back to my old supplier for wax. This wax has a good scent throw with certain CS scents such as mac apple and clean cotton. I cannot get good scent throw other than with the fragrances i have listed. Big Disappointment to me.
I am a newbie. I started with that wax. I am so happy I did! I love it! The cold and hot throw are amazing. I don't know if I was lucky to find the perfect fit with the wicks, but it burns cleanly, evenly and slowly! I am very pleased with it. Highly recommend it! Now I am not sure I want to try something else! Why should I, when I have nothing to complain about!
This wax is so easy to work with, not at all hard to cut up, and made a fabulous candle the first time around. I used your Apple Jack and Peel fragrance oil which is amazingly strong. A perfect harmony blend for sure!
Novice maker gets fabulous results
This is my first purchase of container wax, and it seems certain it was a good one. My first batch of candles was great, and the second batch looks perfect (to me, at least).
The throw is excellent - one of the best I've ever experienced with a candle, either mass manufactured or hand made. It does require more dye than the waxes I've used previously, but I was prepared for that because of the other reviews. By following the tips and instructions, I had no problems with adhesion, wet spots, or having to do multiple pours. It truly is a single pour wax.
Simply put, this wax is wonderful, and it makes me eager to create more container candles.
Trial and error is the key
As a beginner in this hobby, I was having problems with severe sink holes and wet spots during my container candle process. I tried different pouring temps, heating the jar, etc. I read countless articles online to figure out what I was doing wrong. Frustrations were mounting!
However, trial and error finally paid off. The problem was not the wax itself. The problem was simply the canning jar containers I was using. I found my canning jar containers varied in thickness and I assume this caused uneven cooling.
I poured two candles, one in a canning jar and another in a 'Status' jar. Both jars were preheated to approximately 125 degrees using a pour temp of 170 degrees. I let both jars cool in the oven.
The results were amazing. The canning jar showed a deep sink in the middle of the candle along with 90% wet spots. The Status jar had a slight depression in the middle and ZERO wet spots.
When you are having problems with your candles, look at all your variables and start narrowing it down. In the end, I followed IGI recommendations with the 4630 wax and my candles have turned out great, I just switched to a different style of jar.
IGI recommends pouring this wax between 180 - 160 degrees, preheating your jar to 125 degrees. Since following those numbers with the new jar, my candles turn out awesome.
I simply love this wax! Dries smoothly and adheres to the jars beautifully!! Never used the dye chips BUT the liquid proves to color well! Throws the scent great! I'm thoroughly pleased!!
I've been using this wax for about 5 years now. I have had no problems with it. It does seem to need more dye chips then some other waxes. One must experiment and test color before pouring. It throws hot and cold excellently (which makes my customers very happy).
I have poured it at many different temps and find the 160 - 165 degrees is best. Any higher it does have a tendency to dip near the wick. Needing a second pour.
I first called about a wax I wanted ,I wanted a solf wax to make candles in a small 8 ounce jar. 4630 slab was recommended but after it was poured and set up the wax shrunk around the wix. I have been making candle for over fifteen years .I do no what I'am doing. But it would be very hard to sell these candle .But the scent I ordered I'am very satisfied with it. I probably will not buy this wax again.
I ordered this wax in order to try and find a wax that adheres to the sides, but not losing the qualities of the comfort blend that I normally use. I found that this adheres beautifully, but I am very disappointed in the color retention. I put in almost a whole color block of hunter green and it came out a creamy mint green color. I was going for dark as it was a pine scent. Excellent on the adhesion not so much on the color.