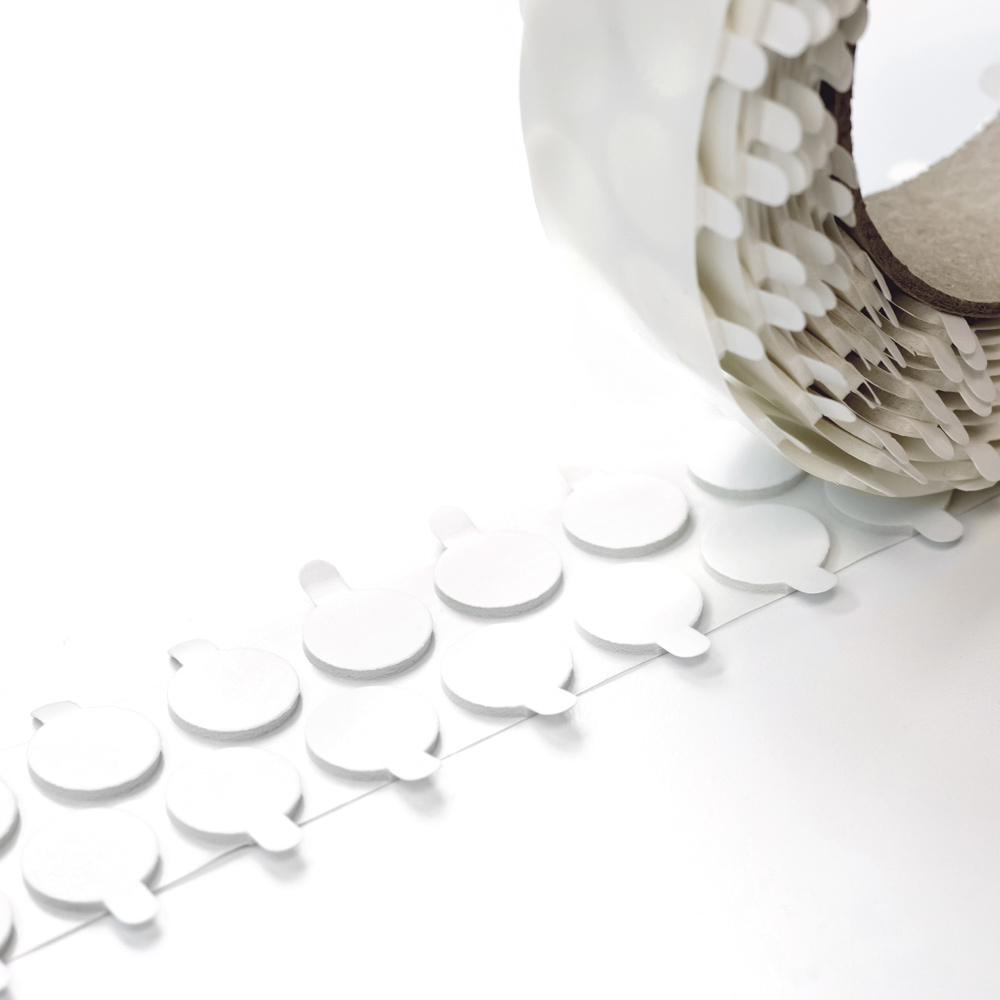 Ready to Order?
10+ Rolls
$16.82
$0.02 /pc
Details
New Low Price!
Fast, affordable, and highly heat resistant, our wick stickers are the perfect way to secure your wicks.
The small size is perfect for tea light wicks.
Wick stickers maintain a secure hold up to 180° F.
Directions:
- Peel the tab from the paper sticker and apply to the bottom of your wick assembly.
- Peel off the paper tab and press firmly to a clean dry surface.

Use Wick Stickums along with the EZ Wick Setter for perfectly centered and secure wicks.
Wholesale Ordering
Check out our
wholesale page
for more information on ordering candle supplies in bulk or by the pallet.
Made in the USA
Properties
| | |
| --- | --- |
| Diameter | 5/8" |
| Thickness | 1/16" |
| Prop 65 Warning Required | No |
Reviews
Hello how you know what size to get?
I really like these saves me alot of time i see people having trouble with them i did one time until i started wiping my jar's with alcohol then they were good and i alway's have a tool to press down on it the stick better, never a problem after that.
The wick stickers have saved me so much time. There is no mess with messing around with a glue gun. They stick very well!!!
Horrible wick stickers. Thank god the roll is almost done. Not sure why I went back to these. After I poured my wax and went to move my wick to the center they detached from the base. I didn't even click it in the centering device yet! I guess I'll try the pro stickers again. Not sure if I had the same issue with those and that is why I went back to these.
Hi! Thank you for reaching out so our support team could assist!
I have use the glue gun which is messing sometimes and the glue stickers I have had problems with them not sticking to the jars.
Most of all, I prefer the glue stickers. When I have a problems with them not sticking I use the glue gun. I have only experience that three times in 6 years.
ive been using these for a year now and never had a problem till recently... they are not staying in place no mater how hard i press with my wick setter. im not even pouring at high temps, trying the glue gun technique from now on. fyi- be forewarned.
I own my own business making candles for a living and they sell like crazy! I have only ever used these wick stickers and will continue using them on every single candle I make!
I bought these to help streamline my candle making, but I was just left with unusable candles and wasted materials in the process. I read reviews where the temperature of the container was mentioned - mine were a comfortable room temperature warmth in late summer (no AC in here either) Will be going back to the glue gun.
I use the small stickers for all my wick/jar sizes (tealights to 12 oz.) so that I only have to buy one size sticker, and they work great with everything! They are so easy to use that my 7 year old helps me wick with these. I saw in previous comments that they don't stick. That's true if your jars/tins are too cold, but if they are at least room temperature, they stick just fine. If I store jars in my attic over the winter, for example, I have to heat the jars before applying the stickers. They also won't stick if there is any residue on the bottom of the jar, such as when I am reusing an old jar for a new candle. Just be sure jars are completely clean. Those are the only two cases I have found where they don't stick, but it's very rarely an issue as most jars I use are brand new and stored at room temp.
These little guys are a life saver. They work very well on both mason jars and tins. Highly recommended!
I've found warming the jar prior to using works wonders. Its like an activation processes!
I got these in my candle making kit and they worked great. I came back to buy more!
These little things are totally useless. They don't stick once you pour the wax, defeating the purpose of using them. Definitely going back to the glue-gun method.
Using these takes the guess work out of when to put the wick in (cloudy stage). The sheer convenience is worth it. The only time I found them not to stick is if the container is dirty.
Much better than using a glue gun
These are extremely convenient and less messy compared to the glue gun. The only time I had trouble with them sticking is when my jars were below room temperature. I put them on the stove while my wax was heating and they stuck perfectly!
I bought these stickums for one reason, to secure my wicks to the bottom of my jars. Long story short, I'm going back to my glue gun method. I thought these would be a convenient replacement, but if they don't stick...they have no purpose. One of the few Candle Science products I've found truly isn't worth the money.