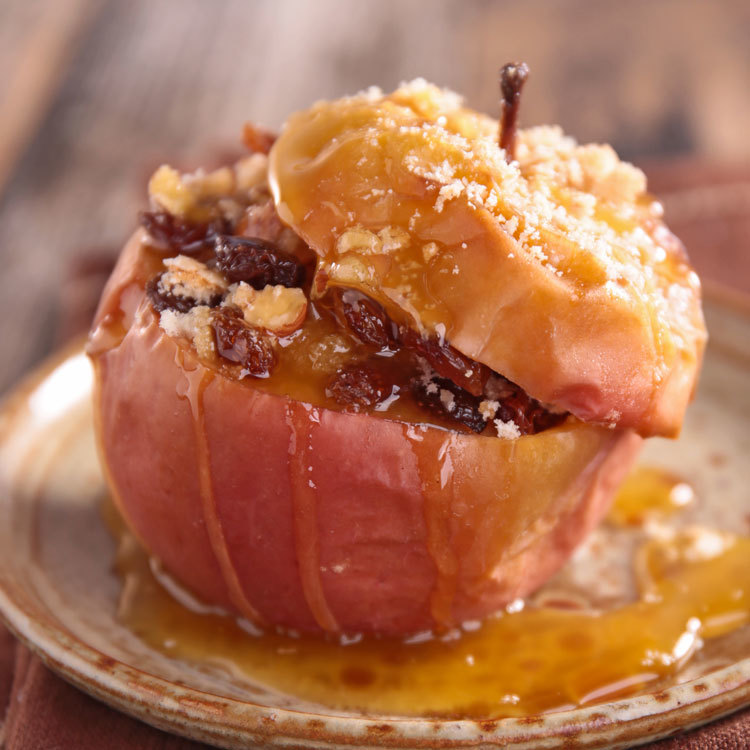 Ready to Order?
Ships from East Coast. Expected: West Coast 10/15
6+ 5lb Jugs
$84.84
$1.06 /oz
12+ 5lb Jugs
$76.36
$0.95 /oz
Safer Scents For The Home
CandleScience Clean Scents™ are free from carcinogens, reproductive toxins, and other potentially hazardous chemicals often found in fragrance. Choose Clean Scents and create safer home fragrance products you and your customers can enjoy with confidence.
Read More >
Details
REVISION NOTICE:
It is our policy to notify customers if any part of a fragrance was changed for any reason. As of
January 15, 2019
our Apples and Maple Bourbon was revised to meet our stringent safety standards to remove ingredients on the Prop 65 list. The original strength and fragrance characteristics have been preserved. To see details of the previous version,
click here
.
For an intriguing, upscale take on a traditional apple spice fragrance, try Apples and Maple Bourbon. This mouthwatering, boozy scent starts with top notes of apple, cinnamon, and a hint of orange. Bourbon and butter are the heart of this fragrance, while rich, sweet maple and vanilla finish off this irresistible baked apple dessert.
Reed diffusers, wax melts, and candles made with Apples and Maple Bourbon are perfect for kitchens, or any space that could benefit from a delicious bakery scent. This fragrance adds a delightfully distinct apple flair to your melt and pour soaps and other bath and body care products.
This fragrance oil is infused with natural essential oils, including cinnamon leaf, tangerine, mandarin, and orange.
Note Profile:
Top:
Apple, Cinnamon, Orange
Middle:
Bourbon, Butter, Coconut
Base:
Maple, Vanilla
Suggested Colors
: Red, Golden Honey
See our complete list of
candle making dyes
and
soap colorants
.
Note: Bottles filled by weight, levels may vary.
Properties
Candle Safe

Yes

Usage: 3-10%
Soap Safe

Yes

Usage: 2-3%
Lotion Safe

Yes

Usage: 1-2%
Vanillin Content
0.01% - 2%
Soy Performance
Flashpoint
160 °F
Phthalate Free
Yes
Prop 65 Warning Required
No
Diffuser Base Compatible
Yes; Up to 25%
*Usage amounts are recommendations only. Individual usage amounts can vary based on your desired fragrance strength, wax type, soap base, or lotion base. See IFRA certificate for max usage levels.
Documents


Reviews
This FO is one of out favorite and best seller!!!! OMG
Tried this one for the first time this year...OMG. So great!! A customer favorite and my new fall favorite!! Captures the exact smell of apples, maple and bourbon!
I love this fragrance oob and in candles. After having reading other c.p soapmakers bad experiences with this fragrance, I choose to reduce the amount I use by 25%, however, the end result is soap that is very strong in fragrance, and a beautiful antique oak color. It did not cause any issues with acceleration, ricing nor pooling of the f.o.on the surface nor inside the soap material. I will purchase it again for candles, reducing the volume per pound of wax and will keep the 25% reduction in soap. My plan it to sell these as a packaged gift set, along with a hand woven towel.
I really wasn't expecting to like this, but WOAH this smells AMAZING out of the bottle. It's very sweet and mouth watering. After I made the candles, the scent smells more like sugary apples with vanilla and some spices. It's a beautiful smell, but the fragrance oil itself smells better. Very beautiful. I was pleased by it. You will not be disappointed.
This is actually one of my favorites . This is one of the more stronger scents that I have used and it fills the room really quick .
Great Scent - Apples all the Way
Great apple and fall scent. It is hard for me to notice the other notes (cinnamon, bourbon, etc.) in 464. I've been experimenting with several (20+) fragrances in 464 and this one has one of the better HTs.
This is a perfect warm scent for fall and winter. What's better than apples and bourbon? I use 10% fragrance load in 464GB. It's a fan fave.
I cannot over with this FO, it´s amazing one, I´ll make this one, around all year fragrance. I´m obsssesed about it
Scent is very realistic to the name smells like apple with a touch of molasses,have not tested the hot throw but cold throw is amazing so far😍
I purchased this for CP soap but I didn't read the soap reviews. After reading the review and decided to try and add a little FO at a time with my CP design. Nope! The FO accelerates so fast... I had to rethink the design super quick. I divided my soap batter, red (turned a little pink) and natural/gold, added the FO, stick blended for a second.... did in the pot swirl and into the mold all within 30 seconds. I used 3% as suggested. I hope it turns out!
Definitely my favorite scent ever! It's the perfect fall scent.
This scent is awesome! I have been comparing scents from a handful of companies. Candle Science has the strongest fragrances that I have found.
candle- great soap-terrible
I made a batch of CP soap despite no info in the product sheet here. I really wish CS would test and post about every fragrance. Another reviewer warned of acceleration and woah were they correct. It sped up so bad my soap was full of holes. I added a red mica colorant and the outside of the loaf was fine, and a nice burgundy. However, it marbled and looks like raw meat inside. No one will buy all this soap I made that looks like raw meat. I'll use the rest only in candles.
Took a chance and really surprised how much I liked it. Used at 10% in soy candle. I smell a fruity top note with a subtle bourbon. Very nice!
I was surprised to see how strong yet lovely this scent is. It is my husbands favorite. My customers can't get enough. Already put in another order.
A perfect crisp apple scent. The apple does smell like fresh crisp apples with a hint of something. I do love this I just wish there was a little more of the maple and bourbon. Don't get me wrong, those scents are there, I just wish there was a little more. It is still a 5 star in my opinion.
LOVE this blend. Smells so so good and has great throw, hot and cold. I do sell this year round but it does exceptionally well during fall and winter.
I love this apples and maple bourbon FO! It's one of my top sellers! Has an amazing cold and hot throw!!!
I don't know what it is, but every scent that I find that's 'a whisky' always just smells like burnt dirt. I get that some scotches have a peaty smell and taste but that's peat and is drastically different from what I end up finding. This is not really any different. It's like no one making scents has ever smelled whisky. Anyway, the burnt dirt in this one overpowers the apples and I can barely smell the maple. As a whisky lover myself, I certainly won't be using this one.
Customers love this so yummy!
It's delicious, smooth, with a little kick. Perfect all-year scent. A shop favorite!
Good throw hot and cold. Used 6% FO in 6oz tins and this oil gave a really nice finish once the candles had cooled down and went for curing.
I got this as a sample and made a small candle for myself. It hasn't been lit very long, but the smell is amazing. I think this would be a fabulous Fall scent. I smell mostly a nice apple smell...maybe a green Apple. Cold and hot throw seem to be doing very well in the 464 soy wax I used at 10%. I will definitely reorder to make more for Fall.
I used this fragrance oil for a candle and the hot throw is AMAZING
Excellent Hot&Cold throw.
This is a strong whole house fragrance you can feel confident in this one.
My batch; 464 wax 6-12oz jars (72oz wax)
6oz fragrance.
candles;Good at one week cure.
Melts; Super strong at 2days
I use this in 464 soy, my customers and I both love it. The throw is not to strong, not to light, its just right and perfect for fall! Definitely keeping this one in stock.
Yes, Yes. YES! Such a strong amazing scent. I will be buying again. Works great in my soy candles.
I use Apple and Maple Bourbon with 444. I get an excellent hot and cold throw. I took a chance on this fragrance as I had no idea how well it would present. I have to say, I am glad I created candles with this scent. So amazing, it will be a staple in my candle company line up for fall and winter!
This fragrance smells SO good out of the bottle, and just as good in cold and hot processed (as liquid) soaps. Also amazing in wax melts and bath bombs. Wow! Best seller for me!
I mixed it 10 percent in 444 and it threw very well. But I do wish it had more of a sweet maple smell. The Apple in this mostly took over the other scents.
Great fragrance but ACCELERATES in CP like crazy - stick with candles for this one
I used this in a layered design using my standard cold process recipe, and found it to make my soap batter accelerate almost immediately. I was pushing the first layer into the mold when I realized the issue, thankfully I'd only put the fragrance oil in the second layer (and not the remaining two). Because of this I could watch the acceleration in my fluid batter as I added it from layer to layer... I was literally slapping it into the mold. I'm fine with the more rustic look but I don't think it's really worth working with in CP soap.
I bought this based on the reviews and the scent is lovely (hence the two stars) -- I enjoy apple scents and this is a nicely balanced one -- but I think one should stick to candles! One star because I really wish that Candle Science would test their fragrances in soaps as well and post any issues. Just because a scent is "safe" to use doesn't mean it's usable. Adding my review because this sort of information is helpful for others. The bar has a lot of craggy air bubbles even after slamming the container down repeatedly. Waited a few days after soaping to comment to see if there was any discoloration - so far none in my lighter layers, so I'm guessing it'll be fine.
This fragrance is exactly as advertised. Notes of baked apples, maple syrup and a bit of bourbon make up a fall/winter scent that won't fail. The blend could easily be named specifically after one of the notes, or a more generic name like "Home for the Holidays". Great hot throw in soy. Something a little different than your usual overly spiced holiday blends.
Smells amazing! Can't wait to use it in my soap donuts!
Tried this scent based on the reviews and fell in love.
Good strong HT and accurate scent
It really does smell like apples and maple....maybe some bourbon too? I get a slight buttery note to it like bourbon. I think people will really love this for a fall scent and it has great hot throw. I used 464 in 4oz tins with ECO 8 wicks, soy color flakes, and 2oz/lb FO.
This has the best cold and hot throw out of any fragrance oil I've used. It's a great fall fragrance and I'm happy I tried it.
Small desciption, strong scent
This fragrance oil smells just like the name its sweet, but not too much. Fragrance oil reminded me of the country side.
This scent is absolutely amazing and smells just like apple and maple bourbon! I just placed another order today.
This is AMAZING!!! It's hard to describe. It starts with fresh apple followed by just a hint of maplely orange and rounded off with a perfect mixture of sweet bourbon and a light vanilla. It's PERFECTION!!! I predict this will be a top seller year round!
So good I don't know what to do with it
Out of bottle this smells amazing! Like mouth watering drool amazing! I make wax melts along with soap and bath and body products. I don't know what I want to use it in first. I really think it will be a fall hit in wax melts though. If you are on the fence with this, just do it. You won't be disappointed!
Love Love Love this scent it has great scent throw. my co owrkers love it and so does my family.
This scent is so awesome. You get the apples first, followed by the sweet notes and the bourbon. It cured in that soy wax that takes forever in 10 days.
This fragrance is spot on for a fresh, crisp apple scent! I mixed it with a caramel fragrance oil too for the perfect candy apple scent.
The quality of this scent is top shelf
I love this fragrance and customers do too. It's one of my top sellers.
This is an amazing scent,very happy with the performance in the IGI 6006 wax,filled the house with its great smell.