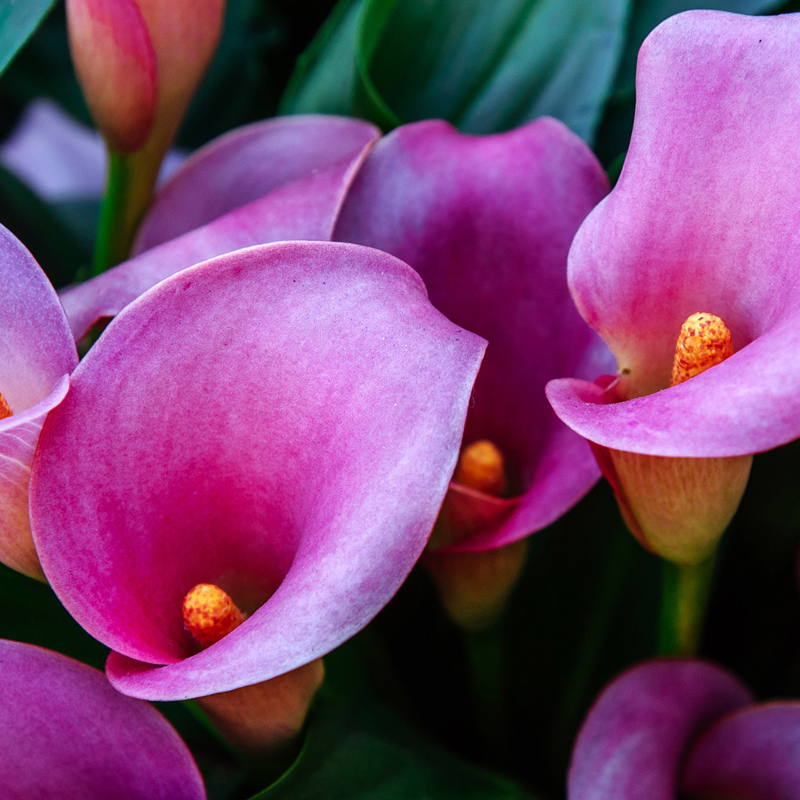 Ready to Order?
Ships from West Coast. Expected: East Coast 6/1
6+ 5lb Jugs
$79.94
$1.00 /oz
12+ 5lb Jugs
$71.94
$0.90 /oz
Safer Scents For The Home
CandleScience Clean Scents™ are free from carcinogens, reproductive toxins, and other potentially hazardous chemicals often found in fragrance. Choose Clean Scents and create safer home fragrance products you and your customers can enjoy with confidence.
Read More >
Details
Our Calla Lily fragrance oil is a fresh floral bouquet highlighting this exquisite flower that can symbolize magnificent beauty and rebirth. It opens with bright notes of clover, ozone, and lemon peel before giving way to a floral heart of hydrangea, lily, and cherry blossom. Powder, light musk, and amyris in the base add depth to this scent.
Try this inviting floral fragrance in your handcrafted lotions or melt and pour soaps. Candles made with this Calla Lily scent add an ambience of fresh spring flowers to any room.
This fragrance is infused with natural essential oils, including orange peel oil.
Alternative Branding Ideas: Hydrangea and Clover, Lily of the Valley, Dahlia, Hyacinth
Note Profile:
Top: Clover, Ozone, Lemon Peel
Middle: Lily, Hydrangea, Cherry Blossom, Lily of the Valley
Base: Powder, Light Musk, Amyris

Suggested Colors: Ivory, Purple, Violet, Pink
See our complete list of candle making dyes and soap colorants.
Note: Bottles filled by weight, levels may vary.
Properties
Candle Safe

Yes

Usage: 3-10%
Soap Safe

Yes

Usage: 3-5%
Vanillin Content
0.01% - 2%
Soy Performance
Flashpoint
212 °F
Phthalate Free
Yes
Prop 65 Warning Required
No
Diffuser Base Compatible
No
*Usage amounts are recommendations only. Individual usage amounts can vary based on your desired fragrance strength, wax type, soap base, or lotion base. See IFRA certificate for max usage levels.
Documents


Cold Process Soap Performance
| Acceleration | Discoloration | Separation |
| --- | --- | --- |
| Excessive | Light Tan | None |
Lye Water Temperature 107ºF
Oil temperature 107ºF
We experienced excessive acceleration and a moderate amount of separation with this fragrance, but the soap batter was easily fixed without resorting to hot process. Once the lye water was poured into the oils we pulsed the stick blender just 2 times and instantly had chunks of soap in the pot. The fast acceleration caused some of the oils to stay separated. Using the stick blender, we gently hand stirred the soap and it started to smooth out and come together. With just one more pulse of the stick blender it turned back to chunks of soap. There was no separation of oils at this point so we patiently hand stirred the batter until it was smooth. The soap was at a thick trace but still workable so we prepared to pour the batter into the mold. We then realized we had not prepped the mold! Working very quickly, we got a mold prepared and happily, the batter was still fluid enough to pour. It did start to stiffen slightly as the last bits were poured into the mold but a few tamps on the table and the top smoothed itself out. After 24 hours we observed the soap had almost reached a full gel. There was no discoloration and the scent was very strong. After 30 days, the soap had discolored to a very light tan shade and the scent was strong with a fresh, clean floral aroma. Due to the acceleration, you will want to work very quickly and hand stir in the fragrance. We would recommend a very simple design, possibly just a single color or a 2 color layer.
Reviews
Normally not my favorite type of smell but it's pretty good
This scent literally smells like a fresh bouquet!! I have great HT in my 464 with only using 7%! Really such a great fragrance!
Great cold and hot throws. Customers love this in a candle
Amazing!! You can do an 8% throw and it is still strong. It's also perfect to mix with other fragrances.
I absolutely love this scent! It's my first time making candles, and I am thrilled with the way they came out. Thank you so much!
This is an update from my previous review. I burned this in a 464 candle (after two months of curing... I know that is so long it wasn't on purpose) and it was super strong and it was just simply incredible! I feel like this scent is slept on. It really does reminds me of cactus flower and jade, but this one I feel is more powdery and less green than cactus flower. If you want your candle line to be unique in the spring, I really do recommend this scent. It also works well in blends! I used this in a blend with white tea and it turned out great.
I love this Fragrance, I tried it in my candles and my diffuser. It's amazing!!!!!!!!!!!!!!!!!!!
I definitely recommend.
Owner - Candle Studio 1422
I love florals, and really liked Hydrangea, so I was concerned when it was discontinued. However, this has much better heat throw and I love the scent still.
It could not smell more like calla lily. It smells amazing and it is my favorite of everything that I ordered. I will definitely be ordering more!
This scent reminded me of linden tea , I love it.
This scent has a strong CT and HT in my soy wax candles, very feminine and floral. If that's would you're looking for in a FO, this one hits the mark.
I've been making candles for a while now and never had any issues. I ordered this fragrance and created a 8oz candle that has been curing for a few days and it still hasn't hardened. The middle of this candle is still liquid. My process hasn't changed so I'm not sure what happened here. I added the fragrance at 185 degrees and hand poured at 135 as recommended and it's still liquid in the middle. I tried adding the fragrance at a lower temperature and it has not cured. Although this fragrance smells good, I'm not happy with the end results and cannot sell this to customers. Can I switch this out for a different fragrance?
Hi! A member of our team will be reaching out shortly!
I love this scent! I actually mixed it 50/50 with Cashmere Plum and the scent was remarkable. Great throw hot and cold.
Hydrangea fragrance oil vs. Calla Lilly FO
I know CS discontinued Hydrangea FO. I just received a sample of Calla Lilly which CS suggests as an alternative. Very happy that Calla Lilly is really close to Hydrangea except its a little greener and has a touch of powder and musk. I would suggest adding a HINT of orange blossom if you are trying to duplicate the original Hydrangea FO.
Just received this in the mail and I was soooo excited to try this one out. I haven't made this into a candle yet (which I am planning on doing this weekend), but I tested this out on a blotter strip and it is to die for. It is super fresh, clean, and floral, I absolutely love it!! This may be perfect to add onto my spring/summer line next year.