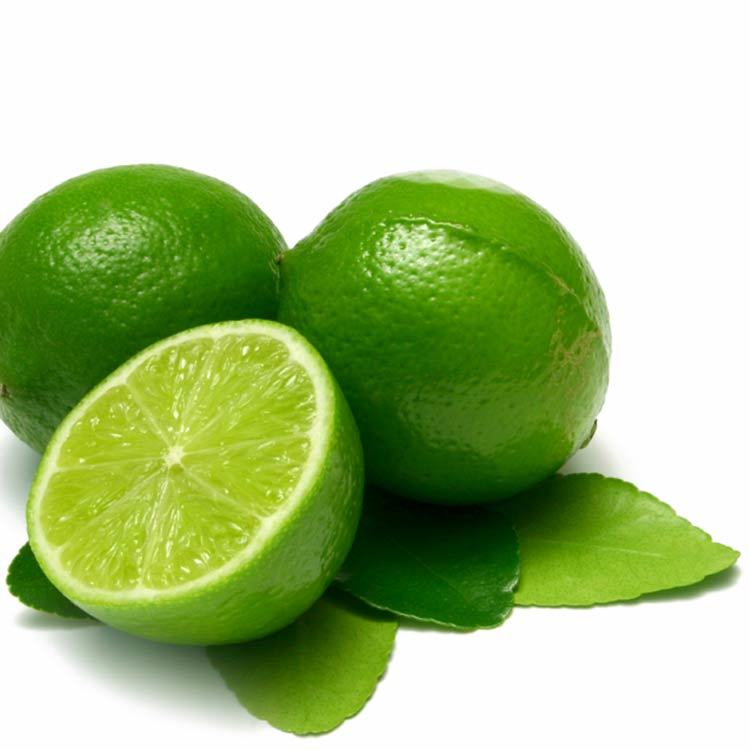 As of 02/10/2018:
This version of Coconut Lime Verbena was discontinued and has been replaced with a
new version
. For more details
see below
.
Details
REVISION NOTICE: It is CandleScience policy to notify customers if any part of a fragrance was changed for any reason.

As of February 13, 2018 our Coconut Lime Verbena was revised to meet our new stringent safety standards of being Phthalate-free.

A tantalizing fusion of fresh coconut, lime and invigorating verbena soothed by luscious vanilla. (BBW Type)

This fragrance is infused with natural essential oils, including coriander, lemon, lime, orange, and tangerine.

Note Profile:
Top: Lime
Middle: Coconut
Base: Musk

Suggested Colors
: Ivory, Green
See our complete list of
candle making dyes
and
soap colorants
.
Note: Bottles filled by weight, levels may vary.
Properties
Candle Safe

Yes

Usage: 3-10%
Soap Safe

Yes

Usage: 3-6%
Lotion Safe

Yes

Usage: 1-2%
Vanillin Content
0%
Soy Performance
Flashpoint
165 °F
Phthalate Free
No
Prop 65 Warning Required
No
Diffuser Base Compatible
Yes; Up to 25%
*Usage amounts are recommendations only. Individual usage amounts can vary based on your desired fragrance strength, wax type, soap base, or lotion base. See IFRA certificate for max usage levels.
Documents

Reviews
This is my personal favorite and sells pretty well. Use for candles in GW464 and CP soap.
This is a wonderful scent, but for some reason doesn't sell much in my shop. I'm pretty surprised about that.
I should have read the description closer. I used 12% in GB 464. Can't smell it at all.
Lots of customers like it. It smells great and tropical, very strong.
love this in candles, lotions and CP soap
Where is the coconut in the lime?
I tried both the Coconut Lime Verbena and the Coconut Lime. I wouldn't say either has a strong coconut smell but the Coconut Lime definitely has more coconut. The Verbena variety is so sweet that it overpowers the lime and the coconut. I really wish I could find a great, strong coconut scent. No luck so far.
This is by far my favorite scent!!! I use ecosoya cb advanced 1 lb per 1 oz fragrance. Customers love it. Great hot and cold throw!
It smells very similar to the bath and body works. It does not have a very strong cold throw, so that turned some customers away. I am burning it in my bathroom and I find it does not have a very strong hot throw either. I use GB 464 with 1 oz per lb. I may try this with 1.5 oz per pound, because it what can be smelled of it, smells delicious!
This is a favorite of one of my good friends. She is always asking me to make this scent for her. It smells great, just like the Bath & Body Works scent. The strong is just enough for one room with the GB 464 soy wax.
I am a first time buyer of Candlescience and very impressed with their fragrances. This fragrance is very strong, has an excellent hot/cold throw in 50/50 wax and my customers love it! The store I sell my candles in burned this and it could be smelled throughout the entire store. Will be making Candlescience my main fragrance supplier!
This is the first time that I order from Candle Science and now they are my new supplier. This coconut lime verbena is by far one of the best that I have ever smelled. Great service, fast shipping and great smelling fragrances, very true to descriptions online. Love it!! THANKS
Never smelled the original but this is just as described.
I introduced this fragrance for the first time in this past weekend craft show and I sold out.
Definetely a keeper.
Thanks Candle Science.
I only use natural waxes and in GB 464 this stuff is awesome. Wow!! what a scent throw. Buy this people... Just like bbw. I also use in my soaps.
This is a dead on dublication and has a gr8 smell.
A yummy mixture-- the coconut and citrus notes are well balanced.
I love this one in lotion and candles. Excellent hot and cold throw in paraffin. Even my picky teenagers love this scent!
This is great in bath n body and candles. A perfect summer scent. Strong hot and cold throw in paraffin and parasoy.