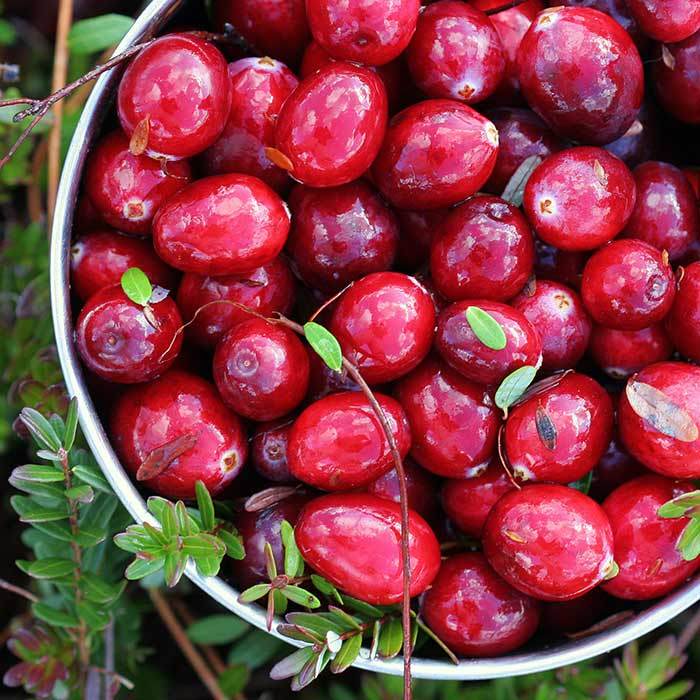 Ready to Order?
6+ 5lb Jugs
$79.94
$1.00 /oz
12+ 5lb Jugs
$71.94
$0.90 /oz
Details
Our Cranberry Woods fragrance combines the tartness of cranberries and currants with pleasing herbaceous accords. With its mass appeal in candles or soaps, this scent is a fantastic way to welcome the start of fall but also makes a great choice year-round.

This fragrance is infused with natural essential oils, including Fir, Cinnamon, Patchouli, and Orange.

Note Profile:
Top: Cranberry, Red Currant, Cinnamon
Middle: Green Leaves, Black Currant
Base: Pine, Fir, Vanilla


Suggested Colors
: Red
See our complete list of
candle making dyes
and
soap colorants
.
Note: Bottles filled by weight, levels may vary.
Properties
Candle Safe

Yes

Usage: 3-10%
Soap Safe

Yes

Usage: 2-5%
Lotion Safe

Yes

Usage: 1-2%
Vanillin Content
0.01% - 2%
Soy Performance
Flashpoint
172 °F
Phthalate Free
Yes
Prop 65 Warning Required
No
Diffuser Base Compatible
Yes; Up to 15%
*Usage amounts are recommendations only. Individual usage amounts can vary based on your desired fragrance strength, wax type, soap base, or lotion base. See IFRA certificate for max usage levels.
Documents


Cold Process Soap Performance
| Acceleration | Discoloration | Separation |
| --- | --- | --- |
| None | Brown | None |
Oil temperature 97ºF
Lye Water temp 103ºF
We did not experience acceleration or separation. The soap batter turned bright yellow when it reached an emulsion. After 24 hours the color became tan, and the scent was strong. After a 30 day cure, the soap turned brown and was a sweet cranberry scent. If adding color, it would be ideal to reserve a small amount of soap on the side before adding fragrance. The batter stays fluid long enough to create various swirl patterns.
Reviews
The very best sold out before the wax was dry
Maybe I got a mislabeled bottle?
I've ordered a 1oz version of this and made candles before, and I agree with the rave reviews -- it was a gorgeous scent. So, when it came time to place an order, I grabbed another small 1oz since I'm using a different soy wax than before, and I wanted to make sure they still played nice. Right away, when I smelled the oil in the bottle, my first thought was, "Robitussin cough syrup". Since I had such a great experience with the scent before, I went ahead and made a sample candle. The "black cherry coughdrop" smell was even worse in wax. The only thing I can think is that I received a mislabeled bottle of a similar fragrance, because there's no comparison between the scent from one year ago to this one. That scent: perfect, 5 stars. This scent: unbearable, a headache in a candle jar. I will ABSOLUTELY try another 1oz bottle in the future, because there's no way this is the same fragrance and I want that magical Cranberry Woods scent again!
Wow, got this sample on a whim and so glad I did! What a spectacularly decadent blend. The stunning wood notes pop immediately with a background of tart and luscious cranberry. Such a stellar Winter fragrance. So excited to add this to my line, thank you CS for knocking it out of the park.
I am 100% obsessed with Cranberry Woods, I at first wanted to try it as a seasonal scent but now I'm going to keep it all year around. I can't get enough of it!!
Ordered a sample during the sale for candles. I used 1oz per 1lb of 464 GB soy. The scent smelled like bathroom potpourri in its concentrated form. I made one single candle because I was worried about it turning out like one of those over the top BBW candles, but i was so surprised to find that I'm in love with this candle! i haven't stopped burning it since i made it! It's a perfect winter scent that isn't over the top cranberry/fruity. the perfect blend of woodsy musk and subtle cranberry!
Such an amazing scent for my candles! I don't see this as just a scent for the holidays, definitely a year round kind of candle. My customers love this scent and I keep selling out. I use this FO in 464 wax, great Cold and Hot throws.
Holiday Road Less Traveled
For all the really good Holiday scents CandleScience offers in the realm of pumpkins, pine, and apples (I'm looking at you, Pumpkin Caramel Crunch), there's also these unexpected treats. I love Red Ginger Saffron, and Cardamom and Star Anise, and this sprightly and slightly spicy showstopper candle is absolutely headlining my living room when guests are over. It's a very merry berry. I don't make soap, but I can see this as being a can't put down bar.
This one is a nice strong scent great Ct and HT in soy. This is a keeper!
Application: I took 2oz of Cranberry Woods and cut with 4oz of DPG (Dipropylene Glycol).
In truth i've not tried this in my electric warmers yet. Not my favorite scent, but that's a personal preference, nothing that should reflect on the quality of this oil. I Left the top open and I could smell it all over my kitchen. The cranberry is a sweet hint. There was another scent, perhaps a clove that dominated. I wasn't really a fan but again, just my personal preference. I'm hoping when I use this in the electric warmer I'll be able to smell more of the other layers.
I gave this 4 stars but for quality, should really be 5. I only took a star off because of my personal opinion on the scent.
This is my favorite scent from CandleScience. It's luxurious, complex and fairly strong as it lingers a bit after you've gotten a good whiff of it. I love the spicy and woodsy complement to the cranberry scent. Great for candles and soap.
This scent is my new favorite. It is absolutely amazing any time of the year! I will be purchasing again soon!
I received my order today. an I'm so happy with the FO is just what I was expecting ,for me is a true scent,.not sweet at all, for me it will be all year-round , not just fall and winter. love it very much.
I received my order today and this is one of the FO I purchased, and is so good, amazing, beautiful, just the perfect combination, I will buy another today to keep it on stock all the time, for me is is an all year around, not just for fall of holiday.
When I first smelled this I was disappointed, It smelled like a tart cranberry. Once I put it in wax though you could really smell the cranberry and pine. I can't wait to put it into our Fall line, it is definitely a new favorite of mine.
This cranberry scent is sweeter than I imagined, but still very good!
Flies of the shelves in my boutique! LOVE it!
I ordered a few different fragrances when I started making candles and this was by far my favorite one. It smells wonderful but is not overpowering.
Love this scent. Unbelievable smell. Musky, fruity, woodsy, spicy scent. Used it in my bath bombs and I am going to order more to try with the soaps. I love this scent so much, I am going to add it to a lotion. Great uni-sex smell. Best scent ever!
This scent is amazing and one of the best Christmas smells I have ever smelled. Can not wait to make melts with it. So amazing!
I made candles with this and it has a fresh, sweet scent. Definitely what I'd expect from a cranberry candle, but without the cloying sweetness or faux evergreen (Pine-sol) smells that one encounters in cheap scented candles. A winner if you like scents in the fruity family, and definitely good for fall and Christmas.
I loooove this sent. I use a coconut soy blend at 10% and the hot throw is amazing very strong. def. adding this to the holiday line up
Great fall and holiday scent and it sold pretty good.
Strong on the cranberry rather than a woodsy smell, good cold and hot throw in 646
My bath bombs were the bomb with this scent. Love it!
I did my very first trade show and this was by far my biggest seller, has a great cold and hot throw. I use a blend of 464 soy wax and coconut wax and it works wonderfully. Im still learning the tricks of the trade and I don't think anything needs to be adjusted. I also made some super concentrated room sprays with it as well, they weren't as big of a seller at my show but none of my room sprays were. I brought one spray to the office to spritz as needed and even the guys think it smells good!
This has a nice mild cranberry scent. Not too sweet. Used in 464 in 12 oz cube. I can't smell cold throw, but really nice when burning. I'm also going to us
IGI 6006 Paraffin/Soy Blend Wax.
I love this scent! When smelling it from the bottle it reminds me of Hawaiian Punch so I was a little unsure but once in the wax wow! I have tested it in 6006 to start and this has a great cold and hot throw. Definitely will keep this scent around. It has the perfect blend of cranberries and the woodsy smell.
Strong cranberry scent! Gave it 4 stars because not enough woodsy aroma combined with the cranberry.
I honestly had high hopes for this scent, but wasnt what i expected. I also can't seem to sell the candles i make from them at all. I personally dont mind the scent but none of my customers like it, which is a bummer.
This is not a scent I like.... at all. However, when I had people test it, the vote to keep it was unanimous. To me it smells more like candy than cranberries, but hey, if people like it, people like it.
Bought a 1oz to test. I just made a batch using GB444 and oh my is this amazing! Perfect fall scent! Will be buying more!!
Excited to let my customers smell this one.