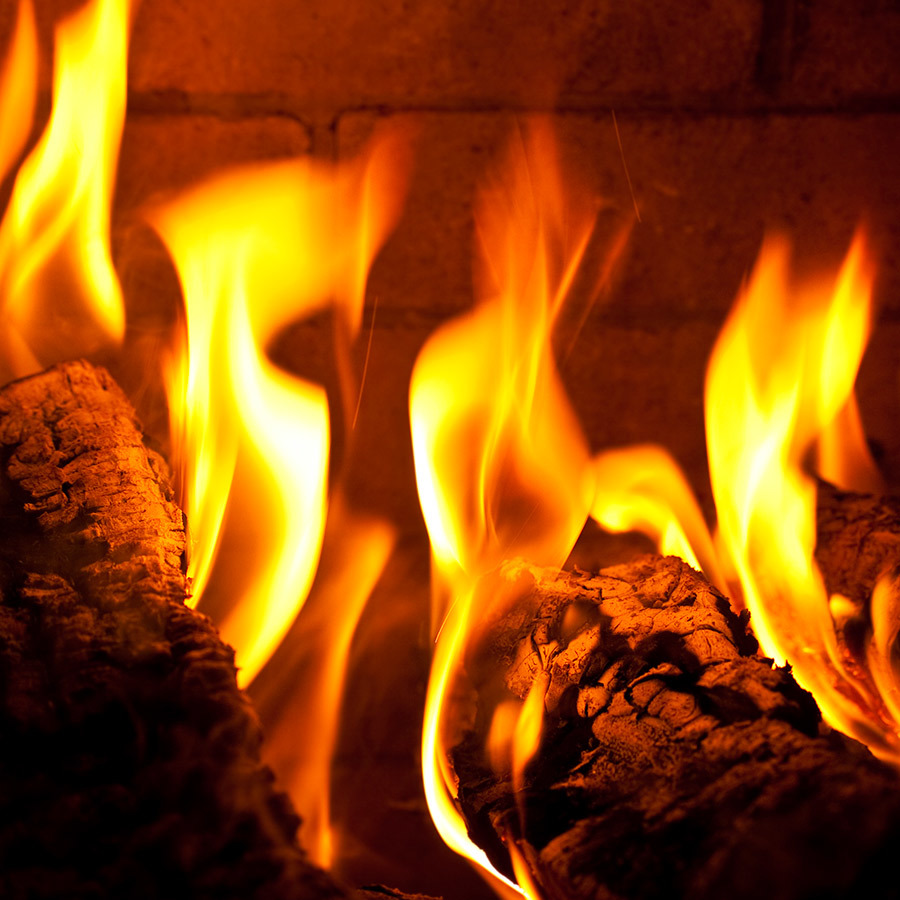 Ready to Order?
6+ 5lb Jugs
$84.84
$1.06 /oz
12+ 5lb Jugs
$76.36
$0.95 /oz
Safer Scents For The Home
CandleScience Clean Scents™ are free from carcinogens, reproductive toxins, and other potentially hazardous chemicals often found in fragrance. Choose Clean Scents and create safer home fragrance products you and your customers can enjoy with confidence.
Read More >
Details
After multiple attempts, we've finally captured the true essence of sitting by a cozy fire with our Fireside fragrance oil. Familiar and distinctive, this scent melds notes of smoke and wood into a warm union of clove, amber, sandalwood, and patchouli.
Note Profile:
Top: Saffron
Middle: Clove, Incense, Sandalwood
Base: Amber, Patchouli, Smoke

Suggested Colors: Yellow, Red, Orange
See our complete list of candle making dyes.
Note: Bottles filled by weight, levels may vary.
Properties
Candle Safe

Yes

Usage: 3-10%
Soap Safe

Yes

Usage: 2-4%
Lotion Safe

Yes

Usage: 1-2%
Vanillin Content
0%
Soy Performance
Flashpoint
225 °F
Phthalate Free
Yes
Prop 65 Warning Required
No
Diffuser Base Compatible
Yes; Up to 25%
*Usage amounts are recommendations only. Individual usage amounts can vary based on your desired fragrance strength, wax type, soap base, or lotion base. See IFRA certificate for max usage levels.
Documents


Reviews
I love this fragrance so much. Hands down my favorite.
5 stars for wax, 0 stars for CP soap
Man, I really wanted this to work in soap because it smells so good. My first attempt it seized and I barely got it into the mold, but the bars looked like crap so I couldn't sell them. The second time I tweaked my recipe, and it seized even worse with minimal mixing. I got lye tunnels and separation. I don't know why CS says this works in soap. I'd sure love to see whatever recipe they claim works.
The scent is nice but the scent throw was nothing at all wont buy again!
Hi! A member of our team will be reaching out shortly!
Great masculine holiday scent!
This is a fantastic scent for my customers wanting a more masculine scent for the holidays. With the woodsy and smokey notes, people either love or hate it. Those who love it have given great feedback. This fragrance does seem to need the higher fragrance load, however. Some of my scents are plenty strong at 6%, but this needed that 8% to get the perfect HT. Also make sure to let it cure at least a week. A big different in HT when allowed to cure properly.
Tranquility Soy Candles by Patti
This by far is one of my favorites. A great fragrance around the Holidays, actually I burn it all year round. Really smells like a bonfire effect. You won't be sorry at all, give it a try. Note, you can blend some Vanilla and it's awesome. Thanks CS
Honestly loving adding this to other fragrances, it adds that needed touch of fire
I truly enjoy reading everyone's reviews
i got a few good little chuckles from you all about this scent. lol anywho, now my take on this scent: I couldn't see myself doing this one alone. I'm still playing with ratios but I think it pairs really well with carribean teakwood. would like to try it with cedarwood blanc. my partner even says with pumpkin pie but we'll have to try it.
Just started my business and this is by far my best seller. I renamed it Campfire Stories!
Love it! But I agree, it is a mixer. I mixed with Cypress and Bayberry and it smells like being up in the mountains in New Mexico in the winter. Can't go to Taos or Santa Fe right now, so I'll just light a candle.
This review is nothing personal against candle science THEY ARE GREAT !! And the shipping is FAST!! However this scent smells awful I will not be purchasing this again! This scent doesn't smell like the description or the reviews that people leave I wasn't expecting to like it too much because I thought it would be a woodsy scent but it didn't even smell like that. When I made my wax melts with this and added it to the wax it took this scent to whole other level I literally almost threw up and my head was hurting the whole next day I could not get this smell out of my nose. Sorry...
I absolutely LOVE this scent! The key for those who are not liking how the scent comes out, you need to mix it with another scent. Fireside is not a scent meant to be left alone.
Smelled nothing like the notes, smelled like a skunk. Not the warm and cozy smells I was hoping for, we didn't even use it. This purchase I'd for my 8 & 13 year old who started their own business, they are sad they can't use it. Wouldn't even give the bottle away for free since we didn't use it. We asked several different people to smell it and ask what they thought and they all said noooo don't use it.
The scent is wonderful! However, it is so faint that in a small room I got no smell from both candles I made with this. Disappointed.
Hi! A member of our team will be reaching out shortly!
This scent is very popular in my shop! It's not super powerful which is ok by me. Still gives off enough.
I love(d) this FO. It behaves well In candles (464) and is always a best seller for me. It's only downfalls are that it seizes in CP soap and ever since CS has changed it to one of their "clean scents" it doesn't throw as well. But that seems to be with most of their revised FO's. So seems to me that in their attempt to be environmentally friendly (which I'm all for) they are killing their FO's one by one. I've been having to search elsewhere for a lot of them. I love CS and their mission but dang it man, the whole point of candle fragrances, is that they put out a fragrance!
I just wanted to take the time and say, Fireside is magical and am so glad I took the chance! I am about to order more to make sure I have enough, I use with Harmony blend and now will be a staple for my Christmas line! I love it so much!!
I expected a warm, cuddly candle, if that makes sense, but this candle just smells like a man's cologne. It's very masculine and woodsy, but not green. I didn't personally like it, but I gave 4 stars because everyone else I who smelled it loved it! I'll use it in an office, or a library, but it's not a 'homey' or 'warm' scent as I thought.
I ordered everything from this site. My scents and my 464 wax. This was the only one that did not work for me. I tried EVERYTHING from pouring to low temps and the amount of scent used. I've wasted money and wax on this scent trying to make it work.
Hi! A member of our team will be reaching out shortly!
This was a favorite of my customers last season, but since Candlescience updated this to one of their "clean scents" almost all of my candles set with the ugliest looking tops I have ever experienced. Also, the scent doesn't seem to throw nearly as well. Super disappointed in the update.
Thanks so much for reaching out to our support team so we could better assist you!
This is a great blender for me and I use it in several different scents. I'm tempted to try it by itself to see how it throws.
Lovely fragrance. Spot on for the name and performs well in soy. However, I've used it in CP soap twice now in small amounts mixed with another FO and it seizes up quick! If it wasn't such a popular soap, I probably wouldn't continue to use it anymore. However, it's all about the customers lol.
Scent is great, but in cold process soap, it seizes. I would not recommend for CP soap.
Love the scent however the minute I put it in my soap batter it was hard, I even put it in each color separately and could not pour at all
For the life of me I cannot figure out WHY this has only 4 stars??? If you are looking for a scent that smells EXACTLY like a warm and cozy fire... this is it! I'm wondering if any of these reviewers actually made a candle out of this?? Also mixing this with woody scents, puts this one over the TOP!! Customers absolutely LOVE this one! Anyone who loves woody scents will definitely appreciate this one! One of my BESTSELLERS! Great job Candle science! I also LOVE the fact that this isn't sweet! Just earthy, woody and smoky❤️ Thank you!
I use this to add an extra depth to a few of my candles and LOVE it! Recently, I've played around with blending it with some other woodsy scents to create a true campfire blend, and it works beautifully!
No, no to cold process soap!
Sorry guys, as much as I have LOVED all of the fragrances that I get from CS this one is on my naughty and do not buy again list. The aroma is weak and just does not remind me of a fire at all...maybe a burned up house or something. And oh my goodness what it did to my cold process soap! I was even ready for it to move fast...but yikes, talk about a block of soap in an instant! We shall see how it ends up turning out and hopefully there will be some smell left once it cures. I will try this FO in a few candles to see how they sell but I don't have high hopes.
Thanks for all the GREAT products that we get from you, this is just one we will not be using again.
I had high hopes for this one. I love more earthy and masculine scents, so I thought I would love this. It doesn't smell like campfire at all...maybe a tiny bit like liquid smoke but it's very faint.
Another great holiday scent
This smells just like an open fire not too strong not too soft. It sales very well. The cold and hot throw is perfect
This oil has changed. I recently recieved 1-16 oz and 1-8oz and they both do weird things in wax for candle making. I have had to scrap it out of my collection altogether. I am not sure when the formula or if it did change but it just isn't the one for me. It also doesn't have a campfire scent the saffron if very strong. Maybe mixing it with something else and testing it first before you make a batch. I'm disappointed by this oil.
Lovely masculine fragrance
This doesn't smell like actual wood burning –– which is what I envisioned it wood (lololol, a wood pun). However, it does emulate something cozy! It's hard to explain exactly, but it smells very masculine with hints of white smoke, sandalwood, and bourbon. I imagine someone in a classic wooden library sitting in a leather armchair next to a roaring fireplace, sipping from a glass of bourbon whiskey. It's overall lovely, and I will be including this in my masculine lineup.
I did not enjoy the scent of this one... It doesn't really smell like a campfire. Little disappointing.
Love for candles but not great in CP soap
I wish this had more info on how it behaves in soap. It accelerated so much that I had to scoop the cp soap into the mold and it was a bit chunky. It's one of my faves for candles and is pretty popular in person but doesn't sell well online.
ALMOST Diptyque "Feu de Bois" Dupe
If you're familiar with Diptyque's candles, there are a few scents from Candlescience that smell similar. Fireside smells quite similar to Feu de Bois, but it's weaker throw, and I think probably so you can blend it with other fragrances. Maybe I'll try it again on its own, because I was using another source for wax and wasn't loving it. I just wish it was exactly like Feu de Bois, because it's so close.
I mixed this 80/20 library and fireside and called it 'The Study', and maybe that's giving away my secrets, but I don't care because everyone deserves to know this great combo bc everyone loves it!
Of all of the scents I've tried from CandleScience (which is many), I hate this one the most. There's nothing good about it. To me, it smells like an electrical fire with hints of dirt and terribleness.
My favorite go-to scents naturally tend to be variations of smoke, musk, vetiver, usually things considered more on the masculine side. That being said, I really enjoyed the smell of this, both straight from the bottle and in candles! I haven't used it solely on its own, but loved it combined with both leather, and leather and vetiver. It really adds an awesome true smoky profile as a compliment to other scents.
Smells just like it's name!
I really like this scent, I added a little bit with the library scent and I really like it!
I think this would be an odd fragrance to use by itself. I have combined it with a few different things to add a bit of a 'toasted' scent and it's super nice and makes things unique. I think it could be a little smokier? A pure woodsmoke scent would be nice. Friends weren't able to place exactly what it was just from smelling the bottle, but I am really happy with it. Made some interesting combinations and will purchase again for that 'something else'!!
This started out as a nicely smoky vanilla type scent but as it dried down in the sampling, it went odd and murky, almost like it was drowning in synthetic musk. It's not bad overall, and the smoky fireside idea is clear, but the murkiness sort of took me way from it. I would prefer a clear wood smoke scent without the other notes muddying it up. I won't be keeping the sample.
VERY strong and authentic
Smells exactly like a bonfire. Super strong!
Love this scent so much. Smells like a summer bonfire.
When I first opened the bottle, I could barely smell its faint scent. This one definitely does smell like smoke tho. Kind of like the house may be on fire smell of smoke. I didn't realize I wouldn't smell any of the other scents like clove, amber, sandalwood, or patchouli. Gonna try to mix in another scent to use up what I have left.
Works well as a mixer. Anything you want to ad a smoke feel to. So far I've mixed with with Cinnamon Stick, and Whiskey. My boyfriend says it smells just like Fireball Cinnamon Whiskey
Smells like Camphor oil used on fever blisters. I don't know what I will use it for. It doesn't smell like smoky fire at
all. Too mediciny smell. If anyone wants it, they can have it. inspire734@yahoo drop me a line.
If you enjoy the smells of your neighbors fireplace as you take that evening stroll, or simply gathering around a wood fire pit, then this smokey fragrance is really what you are wanting...
Great for those with electric or propane fire places/pits looking to add that 4th dimension. Then simply kick it up a notch with a nice wood wick for that fireplace crackle.
One of my top sellers.
Love it until it has no throw
I absolutely LOVE scents like this - smokey and smooth! Out of the bottle, I couldn't wait to use it! -- pouring was great, mixed well with my wax. NOWWWW.... In the cold throw it just smells like a smoked vanilla bean and when I light it, it barely has a strong throw! Forget mixing it with another fragrance because ANYTHING will overpower the true scent of smoke. Kinda disappointed : / Still love CandleScience though!
It's like sitting next to a fire
When they say they captured the smell of a fire, they were right. For those who have gone camping, or spent extended time around a fire, you'll recognize that smell of clean wood smoke that clings to your clothing for days. While I love the smell of a campfire, I didn't care for this fragrance by itself. I ended up mixing it with other woody aromas and found that it works better for me that way.
I like it, but I also love the smokey smells and many don't. I mixed it with vanilla and called it "baking cookies in my flannel" everyone seems to like it :)
Tried selling these and giving them to family for the holidays. Not a fan favorite. The smell is not very nice.
This scent oil smells like a camp fire, through and through. Very bold and smoky. Mixing it with other scents like Whiskey, Cranberry Woods, Cinnamon Red Hots etc adds a nice little smoky note without being overpowering. I would not, however, recommend it as a standalone scent unless you truly want your house to smell like someone lit a bonfire indoors.
I'm blown away! I want sure about this scent just smelling it in the bottle but once added to either coconut soy wax or the parrafin soy wax and you get that sitting by the fireside smell!!! Omg the hot and cold throw props again to CS I'm so impressed! Great job!
I've ordered this twice now and I love it. It is a versatile scent. I hope CS never changes!
Has no hot throw in 464. Tried my second bottle.
I'll be honest -- I don't know what this scent smells like alone in wax, because I've only used it mixed with other scents. That said, this is my secret weapon. I hope it never goes away. Have something that's a little too clean, or just missing that extra note? Need to add a smoky, sexy edge to a scent? This will do it! It gives a complex background to many simpler scents, so I always have a huge bottle at my disposal! <3
Don't Be Discouraged By OOB Scent, This One Really Pays Off In The End
So this is one of those tricky fragrance oils that really transforms for the better from its OOB scent to the final scent in a finished candle, so don't be discouraged by that initial sniff, which smells like a very strong chemical, sort of like rubbing alcohol but somehow even worse. Give this one a chance, though, because that same chemical note that smells bad when concentrated is exactly what makes this scent so amazing and unique once it is mellowed out in a finished candle. This is a unique scent among all of the typical burning wood types of fragrances out there. It really does capture the best aspects of the essence of the atmosphere around a fire. The name FireSIDE is quite apt. This is not a typical wood smoke scent, but again it is unique and quite awesome capturing a more atmospheric fire scent. I highly recommend trying it, to my fellow fans of realistic fiery themed scents. This fragrance oil also blends like a champ, if you need to cater to customers who prefer more "fantasy" interpretations over realistic ones, or if that is your own preference. 1:3 ratio of Fireside to other fragrance oils does amazing things, you will have a blast if you like doing your own custom blends. I also tried a 1:1:1 blend of Fireside, a vanilla musk FO and a cedar wood FO, and the finished result in a few tester paraffin votives is amazing.
I mixed this with Caribbean teakwood and a dash of whiskey. I cannot keep it in stock! Sexy!!!!
This FO smells like burning rubber to me when it is by itself but when you mix it with other FO's it turns out beautifully. A little bit goes a very long way because Fireside can be a bit overpowering but I'm not complaining, I love a strong scent!
I just didn't like it for some reason. Just want what I expected and gave me a headache every time I opened the bottle.
This smells EXACTLY like Cedre 11 from LeLabo. Masculine high end fragrance.
The Fireside fragrance oil is the best "campfire" fragrance I've found amongst the fragrance oil companies. It smells exactly like you would expect it to smell. I am very pleased. I will definitely be stocking up before the season is over.
This was a more warm and campy smell I added to my candles. It did not sell as well as I expected at the festival I just went to but that doesn't mean this isn't still a good buy. It is a bit on the strong side (1oz per pound) but many people in my area want a strong smell.
Love this one. Did a blend of 80% Fireside and 20% Cypress Bayberry. It's definitely a very outdoors-y, campfire scent, but all of my tester friends loved it. I did find however that even at pouring at 10%, the cold throw was a bit on the weak side (with 464 wax). Might have to up to 12%. Has anyone else mixed it with another fragrance or have recommendations? Would love to hear.
We love this fragrance! This one has been a favorite of ours for a few years now. Hope it never changes!
Least popular scent! Smelled really terrible!
This is one of my favorite oils. I use it alone or blended with others and it is just perfect. On its own it smells much more highend than some of the other fall scents. If you are looking for that perfect smokey oil, look no more. I am obsessed with it!
I LOVE this fragrance! Fireside is by far my favorite of all of my different fragrances, especially with wooden wicks!
I love this scent. They nailed it. It's like sitting in a forest surrounded by pines with a fire burning. There's not an overpowering Smokey smell which I rather like bc it evokes a deeper scent memory than simply fire smoke. Well done. Lovely.
Definitely smells like a fire
This one is spot on for smelling like a fire. However, I don't like it. It smells a lot like a dying fire, mostly ash and smoke. But if that's what you're into, go for it!
Like most fragrances you have too add your own flavor to make it really stand out. That's all part of being a creative candle maker. This one is my best response in the masculine side of my line. I added some ingredients(sandalwood, bourbon etc) from other companies as side players ..Yes you can get really close to Diptyque or Parks version..Ive also smelled it in other lines added with S'mores vibes...Its way cooler to side venture into your own thing with this one...
I got this as a free sample. As soon as we smelled it we both said it smelled like a band aid. Even opened a box of band aids to compare. Dead on! I was excited to try it but now we don't know what to do with it.
Great smoky scent - perfect for a night by the (candle) fire. This we made these in their own candle, but we think this would be perfectly mixed with another holiday scent.
Smells too smoky right out of the bottle. I liked it much better in wax but it's not a jaw dropping scent. In wax it smells more like sandalwood which i do enjoy.
I was looking through the reviews before I picked this up, and was hoping it really would smell smoky. Unfortunately, I really don't think it does, let alone smell like you're by the fire. It smells like an old man wearing a cologne he's had sitting in a moth-ball rich closet for 20 years. Is it unpleasant? That's going to depend on you, but unless I got a bad batch, this is not going to be anything like sitting by a fire. Much more like sitting next to your great-grandpa, who may have been at a bonfire, I guess? Give it a go if you're searching for a more unique masculine scent, but skip it if you're trying to get a smoke or fire scent.
Such a great scent! Super strong and great throw in both soy candles and melts! Love, love, love! :)
This scent is a powerhouse in my shop. Amazing scent, amazing throw and one of the fastest shippers in the business. Thank you SO MUCH! :)
Smells Just like being by a fire! Used in 464 at 12%. Hot throw is soft and light. I like strong scents but do you really want a strong smoky scent in your house? Cold throw is nice! Some people sniff it and love it and some don't! Its been selling pretty good!
I don't know what else I expected from a fireside, but this is just a little too smoky to me. I originally bought it to make a candle inspired by ski lodges, but I would best describe this as what you smell when you say "Is something on fire??" Very smoky. I can see myself using it blended with other scents, but on its own it's a little too unpleasant.
Similar to Dypyique Feu de Bois
I used this scent for soy candles. I agree that it smells very similar to Dypyique Feu de Bois. Masculine, high-end fragrance.
A wonderful scent that we've been using for numerous candles.
A true smokey scent. I would not recommend on using this scent by itself, but blending it with other scents just gives them this nice complexity my clients LOVE!
I love this smokey fireside scent. Mixed it with whiskey, tones it down very well. Perfect for the holidays! Love my Candlesciecne fragrances. I have spent so much money and given away many candles, now I need to sell more. Everyone loves them. Working on my Etsy to get some sales!!
Thanks, CS keep them coming.
Best,
Rise' Nova's Flame
bought 1oz now buying16oz
I hate it. Husband likes it.
Smells like cedar and cheap cologne. I hate it and it took forever to get the smell out of my kitchen. My husband likes it though, so 3 stars.
I am using this scent on my Holiday line.... although it doesn't smell quite like a fireside (to me), it reminds me of a scent called Flannel that I smelled in a store recently. It definitely has a cozy smell to it, but it also smells a bit like mens cologne? Not bad, though!
If you love the smell of sitting next to the fire place, this scent is for you. I love to smell this candle, but I'm not sure if I would want my whole house to smell "smoky" ?? Jury is out on that one.. So I won't be using this in my line at this time. But It is what it claims to be! I plan to try mixing this with another scent in the future, as I do like it a lot. Used in 464 Soy Wax at 1oz/1lb, nice strong cold throw, waiting on cure times to determine hot throw.
This is hands-down the worst fragrance I've tried so far,...and I agree that it smells like burnt rubber or something of that sort. I made candles with it anyway...let's see what my customers say.
HORRIBLE!!! smells like cheap mens cologne!!!!!! normally candle science never lets us down.... but this was just terrible!!!!!
FiresideCandlesCo on Etsy
This is my all time favorite fireside scent. I have tried fragrances from other companies and always come back to this one. It is the only one that I have found that has that smokey, true fireside element. This has always been my #1 seller, great throw!
I make soy candles and I love the woodsy-smokey scent it adds.
Made this in GB 464 1 ounce/1 pound and at that ratio got a very good cold and hot throw. But to me, my husband, and a friend, none of us detected a smokey woodsy scent. We all smelled a strong men's cologne or aftershave. I can't give this candle away, this is not all what I was expecting.
Incredible throw - best fragrance.
This scent sold out at one event, in one evening. I'm so glad I'd gifted a few to my family before selling, because I had a feeling they would go quickly. Smells so much like Dypyique Feu de Bois - just an incredible winter fragrance. Please keep this one coming, CandleScience. High end, and beautiful,
I recently purchased this fireside because I had bought another fireside from another company thinking it would be similar in smell. We'll this is not even close. I was very disappointed in this what ever smell it is. Maybe a mix between burning rubber and smoldering wood. It stinks. I will go back to my other fireside. I will continue to purchase from candle science, just not this scent anymore.
Fireside has quickly become a base staple in my Autumn/ Winter soy candles-- I love the woodsy-smokey scent it adds.
I did not like the scent of this at all. It smelled like burnt things mixed with rubber tires. The smell in my house as I tried to make candles with it made me sick to my stomach. Nice thought, but hated it! ICK
Used at 6% in 4627. Very little hot throw. I like the scent - may have to try up to 12%.
This scent does smell like a fireplace, which is nice. However, it is very strong on its own.. I would definitely recommend blending with something else.
This definitely smells like a fire place. It performs well in GB 464.
Can anyone suggest a scent that can be mixed with this. I haven't made it yet, but at first whiff (and I know I can't base purely from that), I do not like it and was hoping I can modify it somehow. Thanks!
I love this scent. I have been trying to find a scent like this for SO long. It smells like the Pendleton 'wood smoke' and the Diptyque 'feu de bois'. I mix it with a little patchouli and balsam in 464 wax and add black liquid dye. It's great. Big hit with both men and women looking for a woodsy smokey scent.
This scent is ok. Its very unique and people either love it or hate it. Not entirely what I was expecting.
I was hoping for more of a outdoor bonfire fragrance with the Fireside but feel like it's a bit subtle and doesn't quite meet my expectations.
This scent was very true to name and performed well in my parasoy wax, however, it is not a Bath & Body Works dupe like I was hoping. This version is MUCH more smoky and has a weird borderline burnt plastic-y smell. I think Candle Science should continue experimenting with this one, as I'm not sure who would want their house to smell like this scent.
I mean, it smells like smoke. Very accurate. Smoke. Light it in your house and watch people come running, "Wheres the fire??? WHeRE iS It??.?.?" But if that's what you're looking for, you got it. I dunno what youre into man. More power to you.
This fireside is so smooth... Sometimes the smell of fire or camp fire oils can take your breath away but the base of this blend I love... I have bought many fireside BBW candles before and this would be my favourite version as its not identical... It's not as strong as I would have liked though so It doesn't have the strongest hot through and that's why I have given it 4 stars but the cold through everyone loves.....
Let it cure for a few days and its kicking!
I would like to give this a 5 star rating, but unfortunately it is a little weak. Birch tar is similar to this scent. It would be great if CS could craft a Mahogany or Silver Birch scent.
I was happy with this fragrance at first, but after we lit it, it didn't throw. I even left the room for a bit, hoping to walk into a bonfire esque room, and smelt nothing. We have it on our end table in the living room, and I catch whiffs of it occasionally, but that's about it.
Captures the scent perfectly!Thank you I know this will be a best seller this season!
Different but really nice if you're looking for a scent that smells like a camp fire. Spot on I would say.
love this scent! has a good cold and hot throw. will be ordering more!