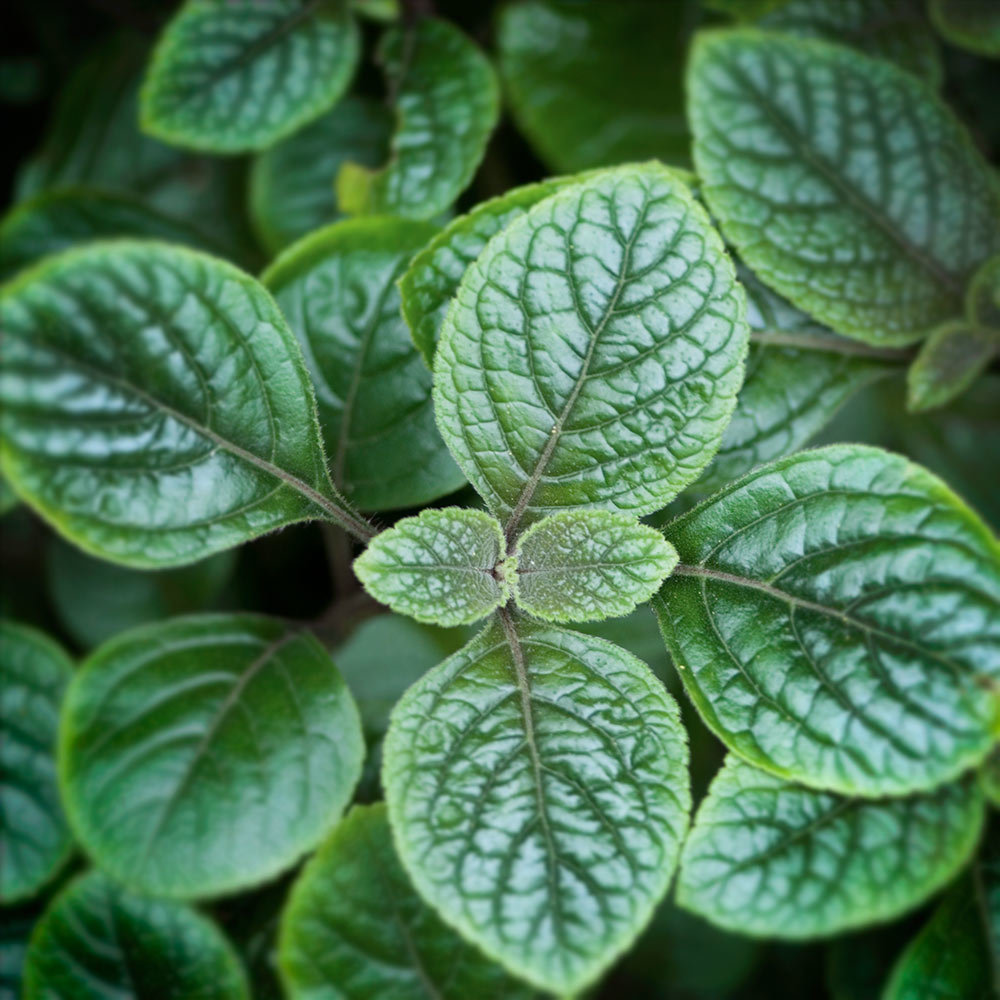 Ready to Order?
6+ 5lb Jugs
$97.97
$1.22 /oz
12+ 5lb Jugs
$88.17
$1.10 /oz
Safer Scents For The Home
CandleScience Clean Scents™ are free from carcinogens, reproductive toxins, and other potentially hazardous chemicals often found in fragrance. Choose Clean Scents and create safer home fragrance products you and your customers can enjoy with confidence.
Read More >
Details
Picture a fresh springtime herbal garden, capture that experience in a scent and you have Garden Mint. Cool and crisp notes of mint leaves and spearmint give way to herbal and woody accords to round out this fragrance. A refreshing addition to your candle or soap line.
This fragrance is infused with with natural essential oils, including Spearmint, Eucalyptus, Cornmint and Armoise oil.
Note Profile:
Top:
Spearmint, Eucalyptus, Tomato Leaf
Middle:
Mint, Anise
Base:
Powder, Wood
Suggested Colors
: Green
See our complete list of
candle making dyes
.
Note: Bottles filled by weight, levels may vary.
Properties
Candle Safe

Yes

Usage: 3-10%
Soap Safe

Yes

Usage: 3-6%
Lotion Safe

Yes

Usage: 1-2%
Vanillin Content
0%
Soy Performance
Flashpoint
190 °F
Phthalate Free
Yes
Prop 65 Warning Required
No
Diffuser Base Compatible
Yes; Up to 25%
*Usage amounts are recommendations only. Individual usage amounts can vary based on your desired fragrance strength, wax type, soap base, or lotion base. See IFRA certificate for max usage levels.
Documents


Cold Process Soap Performance
| Acceleration | Discoloration | Separation |
| --- | --- | --- |
| None | None | None |
Lye Water Temperature 100ºF
Oil temperature 100ºF
We did not experience any acceleration or separation. The oil and water came to an emulsion quickly but we found it very slow to come to trace. After 24 hours, there was no discoloration and no signs of the soap going into gel phase. The scent was very strong and true to the out of bottle character. After 30 days, the scent was strong and had a nice pleasant scent. This fragrance would be ideal for complex swirls that require an emulsion or late trace.
Reviews
Nice fresh clean smell. Refreshing actually , and light nothing overwhelming.
I am totally in love with this scent, the cleanest, freshest scent I've ever used in candles. Have a 6 month old candle that I set aside for a room freshener and it still smells marvelous. Can't imagine why anyone that likes mint wouldn't love it!
I love mint, and Candle Science is my favorite fragrance oil distributor.
But I did not care for this one.
This is a great mint fragrance! This is not a candy mint fragrance. It's not a spearmint or peppermint fragrance. This is a walk into the garden and grab a handful of mint fragrance. It's an herbaceous mint and not a sweet mint. Great hot throw in 494. Also works great in a syndet shampoo bar.
I thought the smell was really sharp and clear, and maybe a little bit medicinal. I mellowed it out by adding linen scent as well to my CP soap and it's very nice. Not sure if I would use this by itself; it was a little bit intense and strong. However it didn't smell artificial at all which is why the 5 stars, it is a really excellent mint scent.
I read through the reviews for this fragrance before purchasing it and am so glad I did. Understand that it was true to the name GARDEN mint helped me set appropriate expectations. The name is 100% on point! This smells like when you pick mint leaves straight out of a garden. It's earthy, has that garden herb hint, and smells like actual freshly cut mint. If you are looking for or expecting a mint that is similar to mint tea or any kind of processed mint (sweet, round, smooth) this is not that. This is 100% fresh garden mint.
Terrific scent. Great for Spring alone since it so true to the scent of a fresh mint plant
This scent gave me a headache. Tried to use it in a garbage disposal tablet and it was so strong. I avoid using it unless I have to. Smells less minty and more like herb leaves.
This FO is amazing, and creates a wonderful apothecary hot throw. It is herbally and wonderful, not sweet like the Eucalyptus/Peppermint FO which I do not care for. If you are looking for authentic mint straight from the garden, give this one a shot!
This fragrance oil is a main ingredient of one of my proprietary blends. Not only is it sweet, minty, and fresh but it brings me back to my grandmothers garden. It's spot on. Thank you for producing this beautiful scent. It's a favorite!
I agree with the ones saying it smells herbal or leafy. I smell grass with a hint of mint
They need to rename this fresh picked tomato because that's all I smell...
I really enjoy this fragrance. I burn this alongside Candle Science's Sandalwood and they are an amazing combination.

I love this mint! Smells straight from the garden. Blended well! Super refreshing!
This is a nice garden mint, not too minty but very minty fresh, I soaped with it in cold process soap and mixed it with the grapefruit and it smells amazing!!!
I ordered this scent when the 1 oz. samples were recently on sale. This had great cold throw and I was excited to experience the hot throw. It did not disappoint!! Smells like I plucked a handful of fresh mint from the ground. Definitely the mint smell but also earthy. I will definitely order again and I'm sure when I start selling my candles, this will be a hit!
We added this scent to our line last year. It is by far our favorite one to burn in the shop. It smells AMAZING! It has just the right mix of outdoor garden and that yummy mint smell we all love. It has the best cold throw if any candle in our line. Great job CandlScience!
This fragrance smells just like its' name...if you love fresh mint leaves, right from the garden, this is your scent. Excellent throw in soy candles and melts. :)
This smells just like the mint in your garden and that is a nice smell. Not overpowering.
Beautiful fragrance, CS! I made CP soap with it and the fresh, realistic mint scent stayed true. A+++.
This scent does smell like mint, but it is more like a mint plant from a garden. Very herbal, very plant-like. Not peppermint or spearmint, definitely an herb. I won't be using it because it doesn't seem to blend well with any.
It just smells like mint toothpaste.
I've had several potential customers take a whiff of soap made with Garden Mint and they all turn their noses up at it. I'll keep trying but I won't be adding it to any more soap. Maybe another bath product.
If you love mojito's.............
I just poured 3 soy candles with this amazing fragrance oil---fabulous!! My house smells like a spa. It smells exactly like a mint mojito.......smooth and soothing (just like the drink!). I can't imagine what there is to not like about this scent-it smells like fresh mint. Period.
Love this scent-One of my favorites and customers like it. Truly brings that summer
feeling when you smell it!
OOB - I love this - I can smell spearmint and peppermint - it's refreshing and both sweet and crisp. Really well blended. In reading the reviews of people who say it smells like a tomato plant or just soil - I am reminded of how very subjective scent is to everyone. And how age, the perfume we wear, medication and even what we just ate for lunch can affect our sense of smell. I have clients of all ages and I am often enlightened by their disagreements over whether lemon verbena smells like lemon verbena or lemon pledge. Lol. But I do hope you keep this one in your line. It smells just like the wild mint that used to grow along the creek bed in Taos, NM.
I really love this scent. I just started candlemaking, mainly for my family, & find this scent very crisp & nice. I prefer this in a bathroom or kitchen, as it can be quite strong.
I used the Garden Mint in an olive oil melt and pour base and it smells wonderful! Clients love it. I especially love to use it after doing work in the garden. I haven't tried this scent in a candle yet but will be doing so after my next order arrives.
Very overpowering. It's just way too strong for me and my customers. I can have 20 candles in a room and just 2 of the mints and I can smell the mint above them all. Trying to do a combination of lavender and mint, I'll see how that goes.
Did not like this one at all! Reviews are usually right on, but you missed it with this one. Yes,I think pine sol would be a good description.
This fragrance smells like soil, it has soiled my day to be quite honest. I don't understand how anyone can stand this scent. This scent sure isn't in mint condition. It might smell better in candles, but we wouldn't know, because it smells so horrible OOB.
I made this one my spring seasonal, and every customer that has smelled it has loved it. At first, people don't think it is something that will work well in a candle when they hear about it...like the smell of gum almost, but once they smell it, I get nothing but good reactions. I'll have to make extra for myself when I move on to my next seasonal scent!
Really does smell like mint. I didn't love this scent at first because it was a little too strong for my liking, but I blended it with other scents and it's turned out pretty nice. Give it a try.
Not quite what I had imagined
My first thought when I opened the bottle was that this smells like a tomato plant not mint. In the hot throw I smell mint a little more but still get the earthy tomato plant more than anything. It isn't a bad scent, it just is not what I had imagined a mint scent to smell like.
An awesome new mint scent!
This is SPOT ON if you've ever picked fresh mint in the garden. You can smell the woodiness of the plant and the dirt too. I love it and will be adding it to my spring/summer line.
I made a batch of hot process soap with this!! OMG!! It's crisp, cool and I just keep smelling it. Can't wait to shower with this soap. Smells just like mint leaf. Love it just what I was looking for
I just poured this one and so far I'm in love! It does smell like garden mint... I want to put it in my sweet tea!
This scent is as warm and fresh as summer. It smells like mint in the garden, not peppermint. It has an earthy undertone but smells clean as well. I love it. Will use it for candles and soap.