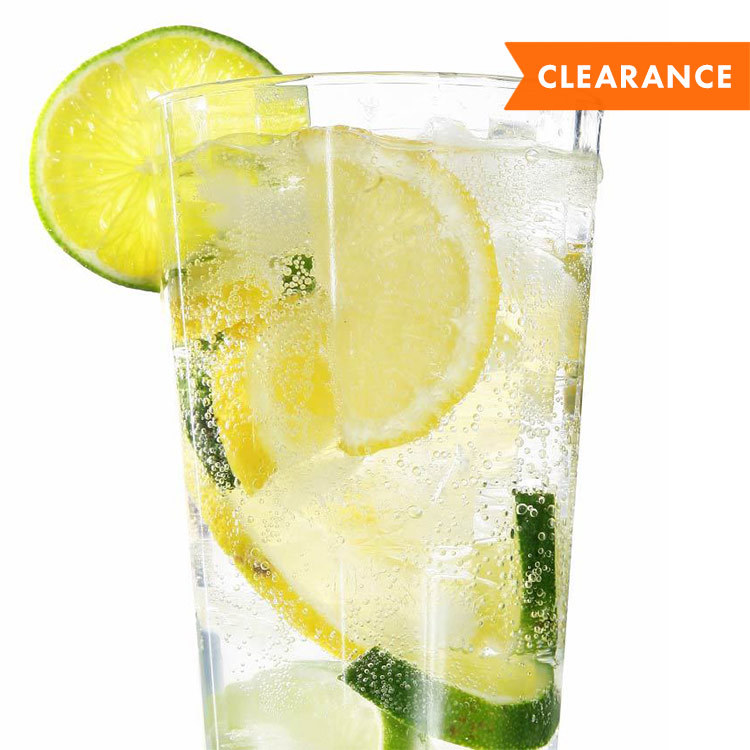 As of 03/16/2018:
This product is discontinued and no longer available.
Details
For a similar fragrance, we recommend trying our Margarita.


This tropical citrus and fruit delight begins with notes of tart lime, refreshing orange and crisp apple. The fruity floral heart is a rose and black currant drying to a sweet vanilla plum.

This fragrance oil is infused with natural essential oils, including lime and orange.

Note Profile:
Top: Citrus
Middle: Fruit
Base: Vanilla




Suggested Colors: Any shade of Green or Yellow
See our complete list of candle making dyes and soap colorants.
Note: Bottles filled by weight, levels may vary.
Properties
Candle Safe

Yes

Usage: 3-10%
Soap Safe

Yes

Usage: 2-4%
Lotion Safe

Yes

Usage: 1-2%
Vanillin Content
2.01% - 5%
Soy Performance
Flashpoint
165 °F
Phthalate Free
Yes
Prop 65 Warning Required
No
Diffuser Base Compatible
Yes; Up to 25%
*Usage amounts are recommendations only. Individual usage amounts can vary based on your desired fragrance strength, wax type, soap base, or lotion base. See IFRA certificate for max usage levels.
Documents

Reviews
I used this scent in one of my signatures candles! What can be a replacement for this scent?
This was such a refreshing scent that was loved by most of my customers. Margarita doesn't even come close to this scent. Why discontinue lime cooler?!?! Very sad day.
Wow! I cannot believe this scent is gone! It was definitely a favorite. So, so, so sad!
Best Fragrance by Candle Science
Lime Cooler was the best fragrance and loved by all my customers. Very disappointed this was discontinued!
this is one of my favorites. just heard they are canceling it. booooo. thought i might buy a jug of it, but i guess i can only get some one oz bottles. very disappointing......very.
Having a hard time coming to terms with a Clarence sticker and prices on one of our favorites and top sellers. This is a sad by the Sea seeing this scent leave the inventory.
I have one customer that comes to us just for this scent, so sorry to see it go
Voorhees Wick'd Flames & Suds
This was a free sample, and I loved it! My customers love it as well. Its so refreshing, and has a great cold and hot throw in 464 soy wax, and 4625 paraffin. I will be buying this again for sure!
Not quite what I was hoping for.
I wanted a refreshing lemon-lime smell, but this wasn't quite it. I don't really know how to describe it, but fresh isn't it.
I love this scent and my customers must also. I do it in melts and they fly off the shelf. I haven't done any of my wicked candles with it yet but I'm sure the votives will be awesome also. Just ordered a second bottle.
I hated this scent until I burned it. It has a surprisingly nice smell once it is burned, nothing like lime but nice. Before it's burned it smells like a terrible cleaner. Don't give up hope though!
Love this smell... try blending it with another clean fragrance and it just enhances it!! Love it!
I was hoping for a clean, lime smell, and when I opened the lid, I thought I'd found it. But as a candle, it smelled very chemical, almost like household cleaner, to me. I didn't think I could give the candles away, but two of my friends selected them from a table of 7-8 different scents. Won't buy this one again, ever.
This oil smells lovely and true to its name... until it's in candle form. I used GB464, and it ends up having a really overwhelming baby powder scent... which is weird because it's not supposed to have any of that in it.
I love this lime scent, smells so clean
I love this scent! It is soooo nice! Mmmmmm!
I love lime scented candles! This fragrance did not disappoint. I made wax tarts (Ecosoya PB) and popped a few in my warmer at 7am before leaving for work got home at 10pm and the smell that greeted me was wonderful! I will definately be back for more of this scent.
I thought that this scent would smell more like a real lime, but to me it smells like a lot of household cleaners do. Generic and strongly smelling of cleaner. I would compare it to ajax lemon dish soap.
Makes Me Want a Lime Cooler - FANTASTIC
Another wonderful scent from Candle Science that has ALWAYS been a HIT with my customers. I use it in Feather Palm Wax tarts. What a refreshing scent throughout. Thanks Candle Science for offering GREAT scents. I am also EXCLUSIVE to their Feather Palm Wax.
I give Candle Science high, high rates on this scent. My personal favorite! smells real good I used Palm Wax.
This has been a quick/big seller for me and I just introduced it four days ago. Everyone loves it. It is very crisp and fresh. Very nice!
Love this scent. I used it with pure soy wax and the smell is wonderful and very fresh. Great cold and hot throw.
I made a few 2oz sized tins with this scent and placed one in my daughters bathroom with the door cracked about 2 inches. The scent throw is wonderful, as I can smell it as I am walking down the hall. It has a wonderful cold and hot throw. I used GB 464 soy and used 2oz of fragrance per lb.
I was hesitant at first but I am glad I tried it it has the most wonderful smell. I used it in soy with minature coca cola glasses and it reminds me of a great smelling sprite!! Love it!!
No matter how many fragrances I add to my list, this one remains one of my top three best sellers year after year! Super strong and zesty! Excellent hot and cold throw in my 50/50 blend.
This is one spunky lime! It reminds me of original Gatorade with a spunky kick. Very nice scent throw both hot and cold. I have had rave reviews. A nice change from lemon as a kitchen scent. Very crisp and clean.