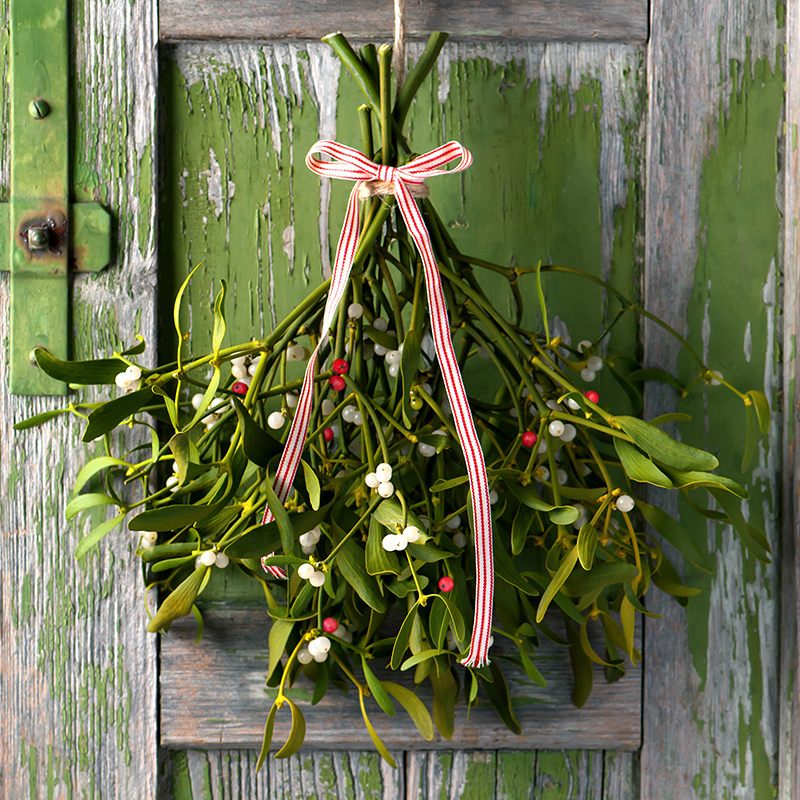 Safer Scents For The Home
CandleScience Clean Scents™ are free from carcinogens, reproductive toxins, and other potentially hazardous chemicals often found in fragrance. Choose Clean Scents and create safer home fragrance products you and your customers can enjoy with confidence.
Read More >
Details
Product Notice, August 2, 2021: The soap safe usage rate for this fragrance oil has been impacted by recent regulatory changes. While this fragrance has not been changed in any way, the International Fragrance Association (IFRA) amended use standards that impact this fragrance.
The information displayed in the Properties section on this page is accurate; however, you may receive a bottle with the soap safe usage rates allowed before the IFRA change. These bottles were printed prior to the regulatory change and are being phased out. You have until May 10, 2022, to use the product at the prior usage rate for any existing products while you reformulate. 
Learn more about IFRA 49: What Candle and Soap Makers Need to Know and IFRA 49: Soap Usage Recommendation Changes.
Fall in love with Mistletoe, a perfectly festive holiday fragrance oil that fans of fresh woodsy scents will find appealing any time of year. It begins with top notes of invigorating eucalyptus and camphor, while middle notes of pine and fir are reinforced by a touch of spiced clove. Cedarwood and patchouli in the base ground this cheery scent. Bring the essence of the holidays any time of year with Mistletoe candles and wax melts. Mistletoe bath and body creations like whipped soaps, scrubs, and lotions would make for irresistible seasonal gifts sure to be a favorite long after the holidays have passed.
This fragrance oil is infused with natural essential oils including cedarwood, fir, and patchouli.
Blends well with: Jamaica Me Crazy
Alternative branding ideas: Christmas Kiss, Holly Berry
Note Profile:
Top: Camphor, Eucalyptus, Red Currant
Middle: Fir, Pine, Clove
Base: Cedar, Patchouli
Suggested Colors: Green, Red
See our complete list of candle making dyes and soap colorants.
Looking for the right pine fragrance oil? Consult our Pine Fragrance Oil Guide!
Note: Bottles filled by weight, levels may vary.
Properties
Candle Safe

Yes

Usage: 3-10%
Soap Safe

Yes

Usage: 2-3%
Vanillin Content
0%
Soy Performance
Flashpoint
167 °F
Phthalate Free
Yes
Prop 65 Warning Required
No
Diffuser Base Compatible
No
*Usage amounts are recommendations only. Individual usage amounts can vary based on your desired fragrance strength, wax type, soap base, or lotion base. See IFRA certificate for max usage levels.
Documents


Cold Process Soap Performance
| Acceleration | Discoloration | Separation |
| --- | --- | --- |
| Slight | None | Slight |
Lye Water Temperature 111ºF
Oil temperature 114ºF
We did experience slight acceleration and some ricing. At a thick trace the batter started to separate into large chunks, but with a little additional stick blending everything smoothed out and held together. Because the batter was quite thick it did not pour smoothly into the mold, but we did not see any signs that it was stiffening too quickly. We found that pouring a little, then hand stirring helped keep the batter smooth. After 24 hours the scent was strong. There was no discoloration and we could see the soap had almost reached a full gel with minimal insulation. After 30 days the scent was still very strong and there was no discoloration.
*Note - This fragrance was tested at a 5% fragrance load. With the release of IFRAs 49th Amendment this fragrance can now be used at 3.83% to remain IFRA compliant.
Reviews
smells just like a strong mistle toe scent ABSOLUTELY LOVE IT!
Found one tucked in a drawer and I needed the jar so I decided to use it. WOW! After sitting for 4 months, this scent has taken on a life of its own! Gonna pour now for the holidays for sure as this one will be sure to bring them back again and again! Nicely done!
This is one of my top sellers! It smells green and fresh!
This scent reminds me of Christmas! Plus, I love it with Christmas Hearth!
Great hot and cold throw in candles. Seems to fair well with the men.
So disappointed this scent has changed! Again, yet another favorite gone! This will make a huge difference in my sales. Very sad about the extreme difference in scent entirely. Now it has a sweet smell which totally changes it. I never write reviews but this was so disappointing.
This scent just embodies "Christmas" for me. When I walk into the room and want to breathe the scent in deeply, that's it for me! Love it!
My favorite CandleScience scent
Has to be my favorite, especially because everyone I gift this candle to always loves it! The perfect winter/holiday time scent. Works great in candles and soap from what I've tried.
We LOVE this scent. Haven't burned it yet but the cold throw is gorgeous. The scent hits me like the first breathe of air when you walk out on a really cold day. You can almost smell the crisp and high frost. We love it and are hoping the hot throw is as nice as the cold throw.
I personally never used to like pine scents but this one I love. It's got that pine scent but not over powering almost sweet. It's a good scent and a great seller!!
Owner, Ol' Factory Soy Candles, Gilford NH
I'm super disappointed with this new oil version. Its a cheap knockoff of Oakmoss & Amber. Zero evergreen notes in 464 Golden Wax hot or cold.
My customers hate it and so do I. Wish I didn't purchase the gallon jug and have no idea how I can make my money back and sell it. Thinking I'll merge it slowly into Oakmoss & Amber. Terrible.
I had ordered this last year, and when I ordered again this year the smell was completely different but I actually liked it better.(Figured it was because it was revised to a clean scent) So I ordered 5 more 16oz bottles and on the 6th bottle the smell is back to the old aroma?? What is going on?
Thank you again for giving us the chance to help with this!
NOT THE SAME FRAGRANCE AS PREVIOUS VERSION
I cannot tell you how disappointed I am that we as the customer were not notified that the scent of Mistletoe has COMPLETELY changed. It smells exactly like Merry Mistletoe did and nothing like the previous version. I use this for my own candle line but, also for MANY custom accounts. I bought the 5 lb. jug and made over 100 candles in this fragrance only to realize it was not the same scent as I have used for years. I am hoping that someone can contact me and hopefully make this right.
Hi! Thanks for reaching out so we could help with this!
I loved the Misletoe for 9 years I used it . I recently got the new version . It smells like toothpaste . Very disappointing!
I used a woodsy scent name for this one, because yes, it's very woodsy and maybe Mistletoe isn't the most appropriate name for the pine scent you get with this one. But I couldn't keep it in stock!! I bring in a couple holiday scents each year and this one has sold sold sold and is still selling, and with a wintery name instead of something exclusively Christmas, it will probably keep selling through the snow covered months.
Disappointed. Wrong fragrance.
I received mistletoe as a free sample and received a lot of good feedback from it. This fragrance was highly recommended for the holidays. I decided to order a 4 oz bottle of mistletoe, but unfortunately, what I thought was mistletoe, was something else. I wasn't sure if I ordered the wrong fragrance, but the bottle did say mistletoe. Unfortunately, I cannot deliver what was requested for this holiday season. I'm disappointed because I purchase majority of my supplies from Candle Science for my candle business. Overall, it's a great scent. This isn't to deter anyone from purchasing. I just hope the company places the correct fragrance in the correct bottle.
Thank you again for giving us the chance to get this taken care of for you!
I got a free 1 oz sample of this fragrance about a month ago. Everyone who smelled it LOVED it and could even smell it through the packaging. I loved it so much I ordered a 16 oz because my boss wanted a bulk order. When I got the 16 oz I can't tell you how many times I checked the label to make sure it was the same name as the sample I had gotten. It smells EXTRETMELY woodsy. The 1 oz sample had a more cherry smell. To have such good luck with their scents, I'm sadly disappointed at this one.
Hi! A member of our team will be reaching out shortly!
I was pleasantly surprised by this new Mistletoe fragrance. After so many years, enjoying the prior version, I was a bit skeptical. But after I started burning it, I fell in love. Now this is my favorite Christmas scent.
Love this fragrance! It's the perfect balance of fresh tree and eucalyptus. It's such a fresh, Christmas scent that can easily double for all year. When I ordered a 16 ounce bottle, CS sent me what was labeled as Mistletoe but it smelled exactly like my Frosted Juniper sample. No worries, CS made it right and sent me the correct FO but just in case this happened to anyone else.
MY FAVORITE Christmas tree scent!!!
This scent is exactly what I imagined when I read the description. Used in soy 444 wax and the HT and CT are great. Great holiday scent without being overwhelmingly cinnamon or pine scented. Very happy with this!
I don't care for this anymore
I hate this new version! This is not the same scent. There is no ozonic notes like before and it just has an acrid smell to me. It's more like the old Merry Mistletoe which I didn't like either. Something of a miss for me. Too many other lovely holiday scents to waste time on this one. Sorry Candlescience sometimes you should just leave it be.
Right from the bottle it smells amazing! When I made the candle at 10% FO with a soy blended wax, the cold throw and hot throw was surprisingly just OK. It definitely looses a bit of its warm woodiness. Could be a little stronger.
I love this Fragrance si much and My costumers too. It's unique.
A new Christmas favorite!! Very festive!
Not just a Christmas scent
This scent is one of my all-time personal favorites! It smells like true evergreen with just a hint of spice. It is also a best seller with rave reviews from my customers. Men love it too! It isn't just a Christmas scent. This scent sells year round. Everyone always mentions how fresh and clean it smells. This fragrance oil always has a great cold throw and hot throw in 464 wax and in soy wax melts. My customers are now requesting soap with this scent. If you are debating on a few different tree scents on CandleScience, I HIGHLY recommend this one!
This is one of my favorite personal fragrances. I use it year round in many aromatic forms; candles, wax melts, room sprays, car diffusers, body oil, lotion, I even made myself a deodorant. I also include it every year in my winter collection and it's a great seller! I personally prefer this as a pine scent instead of the traditional Fraiser Fir and Blue Spruce, which is find to be too artificial. This is a much more natural forest pine fragrance and my customers love it during Christmas time
This is a beautiful scent for Christmas! Top Seller!!
This scent for sure reminds me of Christmas! It has such a warm earthy tone! When burning the soy candle it warms up the home and makes it feel very welcoming! It also blended well with the soy wax
I made soy candles and wax melts last weekend with this fragrance and wow is all I can say! Very strong in candle and melts. I highly recommend this fragrance. I am ordering more now!
Smells exactly like a craft store during holiday season. Hard to describe, but smells like an evergreen wreath with a touch of spice. It finished out STRONG in golden soy tart wax, it may be a touch too strong for those with a sensitive nose.
Mistletoe was tested in a HP soap recipe. We found it to be very fragrant and perform well. Highly recommend this one.