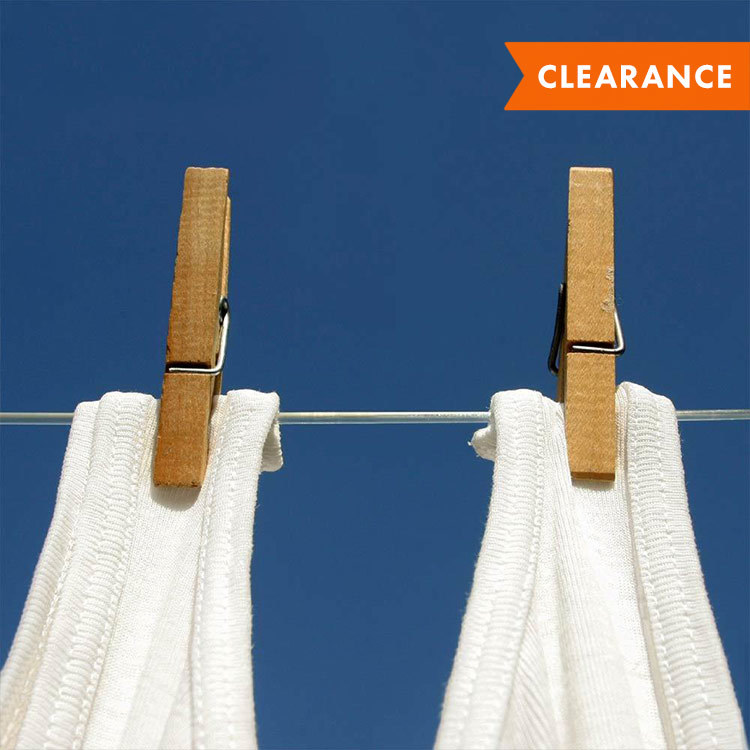 As of 03/13/2018:
This product is discontinued and no longer available.
Details
Sunwashed Linen was discontinued. For a similar fragrance, we recommend trying our Lush Linen.
Freshly washed clothes hanging in the summer breeze. This fragrance oil is infused with natural essential oils, including Lemon. Note Profile:
Top: Ozone
Middle: Floral
Base: Musk


Suggested Colors: Blue, Ivory
See our complete list of candle making dyes and soap colorants.
Note: Bottles filled by weight, levels may vary.
Properties
Candle Safe

Yes

Usage: 3-10%
Soap Safe

Yes

Usage: 3-6%
Vanillin Content
0.01% - 2%
Soy Performance
Flashpoint
188 °F
Phthalate Free
No
Prop 65 Warning Required
No
Diffuser Base Compatible
Yes; Up to 25%
*Usage amounts are recommendations only. Individual usage amounts can vary based on your desired fragrance strength, wax type, soap base, or lotion base. See IFRA certificate for max usage levels.
Documents

Reviews
Loved his scent so sad it is no longer available
So upset you will no longer Have this scent... this was my personal Favorite and was in high demand at my events. Absolutely hate the lush linen.
Was so upset when I received my order and realized I only had 1 8oz of this fragrance. It smells amazing! I really hope the Lush Linen (which I should be receiving tomorrow) gives me the same clean, amazingly refreshing scent. This moved up to my top 3 list as soon as I smelled it.
My favorite!!! I'm so disappointed it's being discontinued.
little whitehouse candles
A wonderful scent... I like a bit stronger though-violet lime is still my favorite on the strength... if you are looking for a med. to high strength this will work good..if you want a strong this is a tid bit of a let down
The Sunwashed Linen fragrance has a pleasant fresh scent. I used 1/2 ounce per pound of Goat's Milk Melt and Pour Soap. I will be buying this again!
Great Job candle science!!
All of my customers like different scents. some like sweet, some like beachy, some like floral and some like fresh. Hands down this is the BEST fresh scent. My customers absolutely LOVE IT!!!! Smells like a fresh batch of laundry washed in a very good smelling detergent with downy!
GREAT...if you're into laundry smells
This scent has a very potent cold throw and an...interesting hot throw. This is great for those who like to keep candles lit during cleaning time, though! Of course, this is great for soaps. I wasn't pleased with the scent, as I prefer fruity and aromatherapy-like scents but I snagged this scent during a sample sale and wanted to test for my line. Still a good choice for the candle lover that prefers clean-like smells!
Whew!!! No matter how little I use it is super strong! Will be trying another scent softer. If you do want a awesome scent throw of linen this is perfect for you! Yet I still rated a 5 star,cause it is a strong smell!
I used 1.5 oz in GW464 and smells so good
I got this when I was shopping for a good laundry scent. I prefer the clean cotton over this one. The unwashed linen is too sharp on my nose and makes my eyes water OOB. It also contains phthalates which I noticed after purchasing. This one isn't for me.
I used this scent in GB464 = FIVE STARS. It smelled so fresh and clean I made myself some solid perfume too. How about a "Caress" soap type fragrance CS? Or Shower to Shower type smell...
Peace
Very refreshing, clean and smells good.
This scent is very fresh and clean smelling. It has a strong powder type of smell to it in my opinion. Its not what I expected but not a bad scent at all. I think clean cotton would be more to my liking. Used in GB 464.
I used 1 oz of this fragrance with 8 oz of of the 464 gb wax and after three days of curing I did a burn test. Wow! I was so surprise on how fresh and clean it smells. It has a great cold throw and hot throw. Love it! :)
What a great clean scent. It has a bit of a Downey-type smell. I used GB 464 (1oz per lbs) and it resulted in a nice throw. I will be adding more scent on the next go round but all in all... great Fragrance. Highly recommend.
Accurate and refreshing scent.
Accurate smell, good cold and hot throw, as good as any name brand linen candle.
Personally, I prefer the Clean Cotton to this, but this is still a good scent. I doubt you would be disappointed with either.
My customers and I love this scent so much I purchased a big bottle.
So fresh and so clean clean clean smelling! love this scent!
Clean and fresh. First customer who smelled this fragrance ordered a dozen candles so she would not run out. Has become top favorite to all - including me. Love it.
Must Have For Spring & Summer Line
Smells just like fresh, clean laundry and is very strong.
This is a wonderful scent! GREAT seller...You will not be dissapointed!
Great throw for soy candles
This one surprised me - it wasn't strong at first in my soy candles but then after 48 hours it "popped"! I only had to use 1 oz. for 16 oz. of soy wax. It definitely smells like the name - you can't go wrong.
I can't put my finger on it, but it definately smells of just-washed linen! Everyone that has smelled this has oohed and ahhhed over it. Very fresh and clean!