How to make beeswax Christmas tree ornaments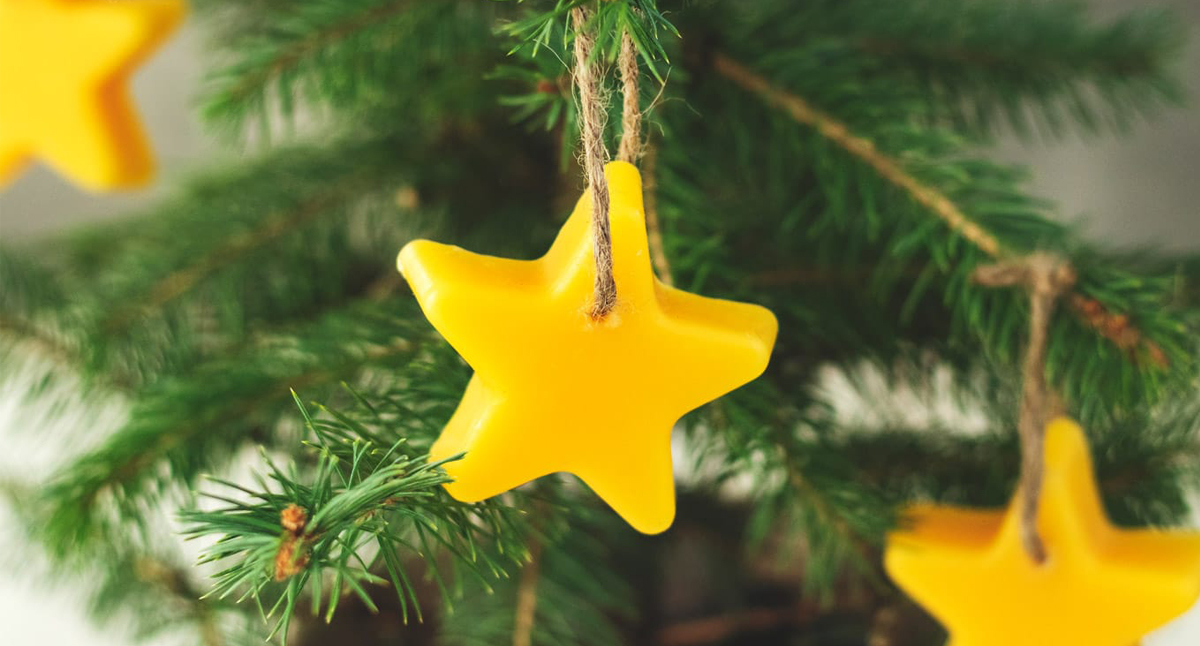 Homemade holiday decorations are a great way to make memories with your loved ones and create something you'll be able to enjoy for years to come. Try this idea for a modern twist on traditional beeswax Christmas tree ornaments.
This is a quick, simple project the whole family can get involved in. We love the idea of using beeswax to create holiday ornaments—they're much more durable than glass and are fun to customize. We used molds we found on Amazon, but you can swap in any silicone molds of your choosing. For this project, we found it best to stick to molds that are 2-3" (5-8 cm) in height and width. Expect to spend about an hour completing this project—not including time needed to corral any family members that might want to jump in!
EO Notes: You can also use candle-approved essential oils for this project. Check the recommended usage percentage on the essential oil product page and start with low percentages. How to Make Soy Candles with Essential Oils
Additional Items Needed:
Silicone molds of your choosing
Jute twine or ribbon
Double boiler or hot plate
Stirring utensil
A tree to decorate
Melt 1 lb (454 g) of yellow beeswax pastilles in a double boiler or in a pouring pitcher on a hot plate. Once melted, remove from the heat and allow the beeswax to cool to 170ºF (76.7°C).

Pour your cooled beeswax carefully into the molds, filling up about half an inch (1.3 cm) in each mold. If you are only working with yellow beeswax pastilles for this project, move on to Step 5.

In a clean pouring pitcher, melt 1 lb (454 g) of white beeswax pastilles. When the wax reaches 185ºF (85°C), add 1/4 of a red dye block (if using), and stir well to combine. Remove your pitcher from the heat and add 1 oz (28 g) of Cinnamon Stick fragrance (or holiday fragrance oil of your choice). Stir gently until the wax reaches 170ºF (76.7°C).
Tip: Cinnamon is a traditional scent for beeswax ornaments. If you have an artificial tree or alternative decor you want to adorn with your beeswax ornaments, try a scent like Fraser Fir or Cypress and Bayberry for that fantastic Christmas tree aroma.

Step 4: Pour fragranced wax
Pour your fragranced beeswax into the remaining molds, filling each with about half an inch (1.3 cm) of wax.
Tip: Make sure not to overfill the molds. If your beeswax ornaments are too thick, you may have difficulty threading the twine through and they may be too heavy to hang on a tree.

Step 5: Remove wax from molds
Beeswax will set quickly. Set a timer for 20 minutes, then remove from the molds. The ornaments will still be warm to the touch and soft enough to poke holes through.

Use the votive wick pin or a bamboo skewer to poke the hole you will thread the twine through.
Tip: If you're having trouble pushing the pin through the wax, run the pin under hot water to heat it up and make it easier to push through.

Thread your twine or ribbon through the holes you created in the ornaments. Twine can be tough to get through the holes, so use a piece of tape to create a rigid tip on the end of the piece of twine—this will make it much easier to thread through the holes in the ornaments. Tie the ends together to make a loop. Trim any extra twine.

Now you're ready to grab a few family members and decorate your tree with your handmade beeswax ornaments!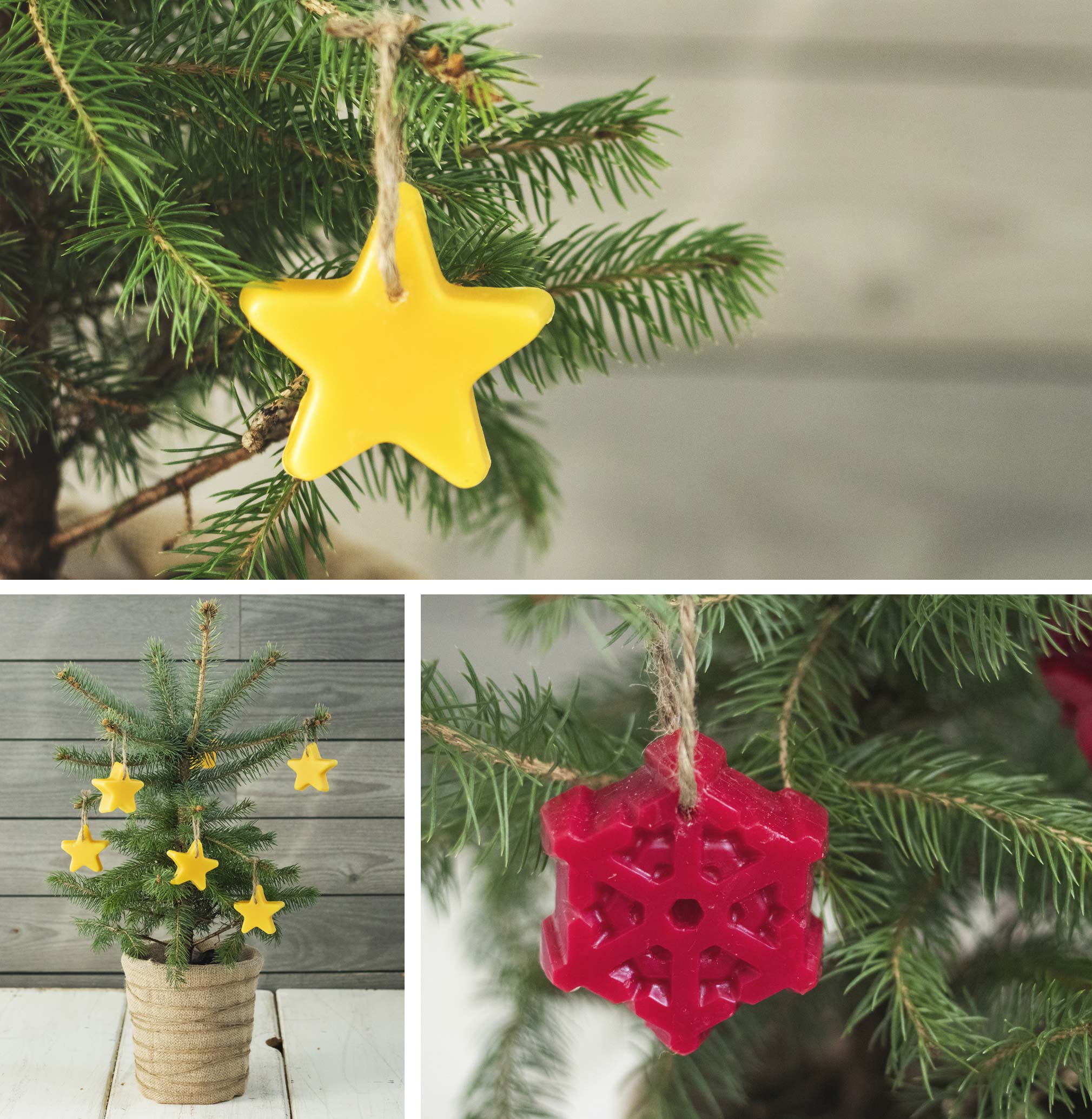 Did you make it?
Show off your beeswax ornaments your handmade creations, with the CandleScience community by tagging us @CandleScience and using the #CandleScientist hashtag on Facebook, Twitter, and Instagram. We may feature you in our Stories or on our website!
---