How to make wax embeds for candles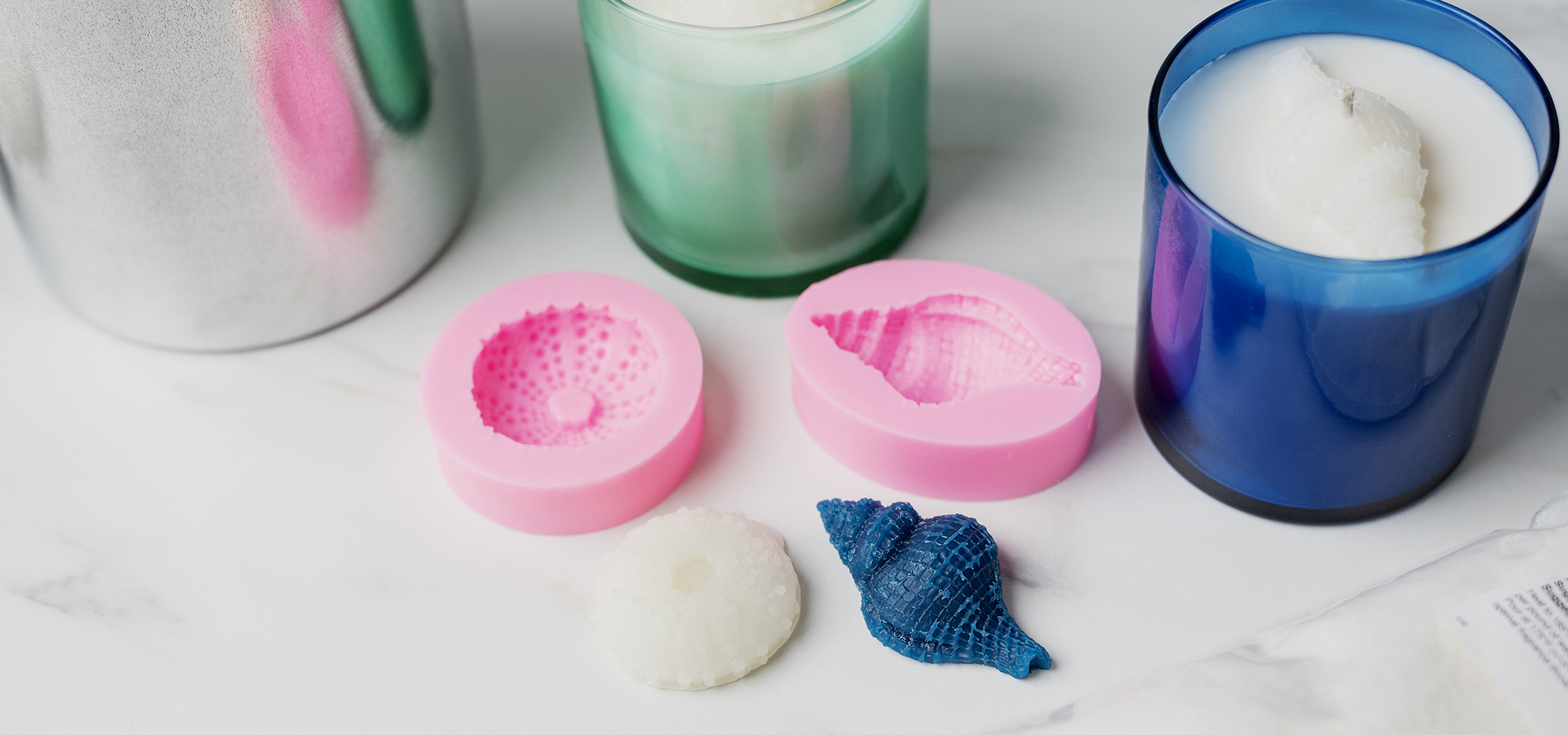 Wax embeds look impressive, but they're deceptively easy to make! Discover how to make wax embeds in this beginner-friendly tutorial. We love using silicone molds for our wax embeds, and you can find almost any shape you can think of with a quick online search; molds for baking, candy making, or resin art also work. Use different molds, dye, or fragrance to customize this project.
Additional items needed:
Small glass containers (for measuring oil)
Silicone mold
Isopropyl alcohol
Paper towel
Eye dropper (for small molds)
Step 1: Weigh and melt beeswax
Note: Each silicone mold will hold a different amount of wax depending on the size and shape. To calculate the amount of wax needed, place your mold on a scale and tare the weight. Add melted wax to your mold until the cavity is filled. This is the amount of wax you'll need.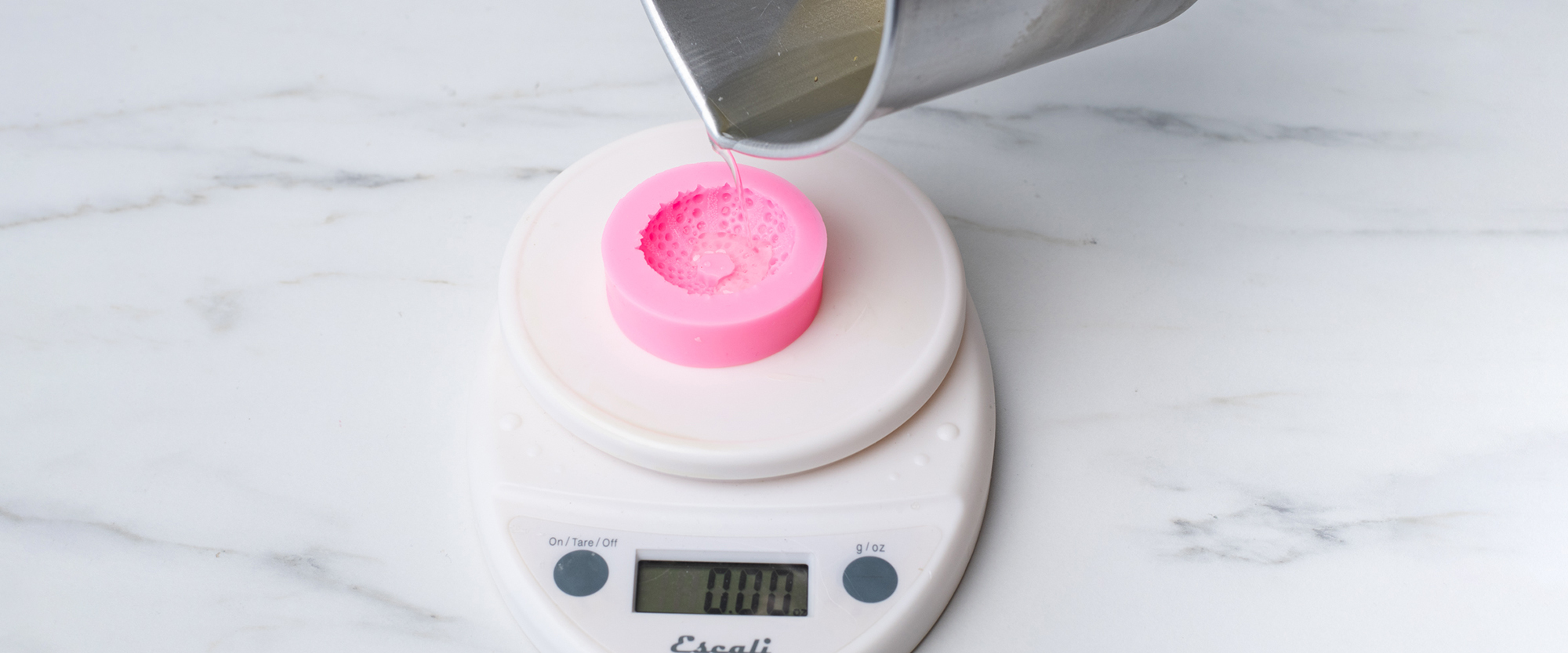 Place the pouring pitcher on your digital scale and tare the weight. For our mold we need .6 oz (17g) of wax. Weigh .6 oz (17g) of the White Beeswax pellets in the pouring pitcher. Begin to melt the wax with a double boiler or on a hot plate.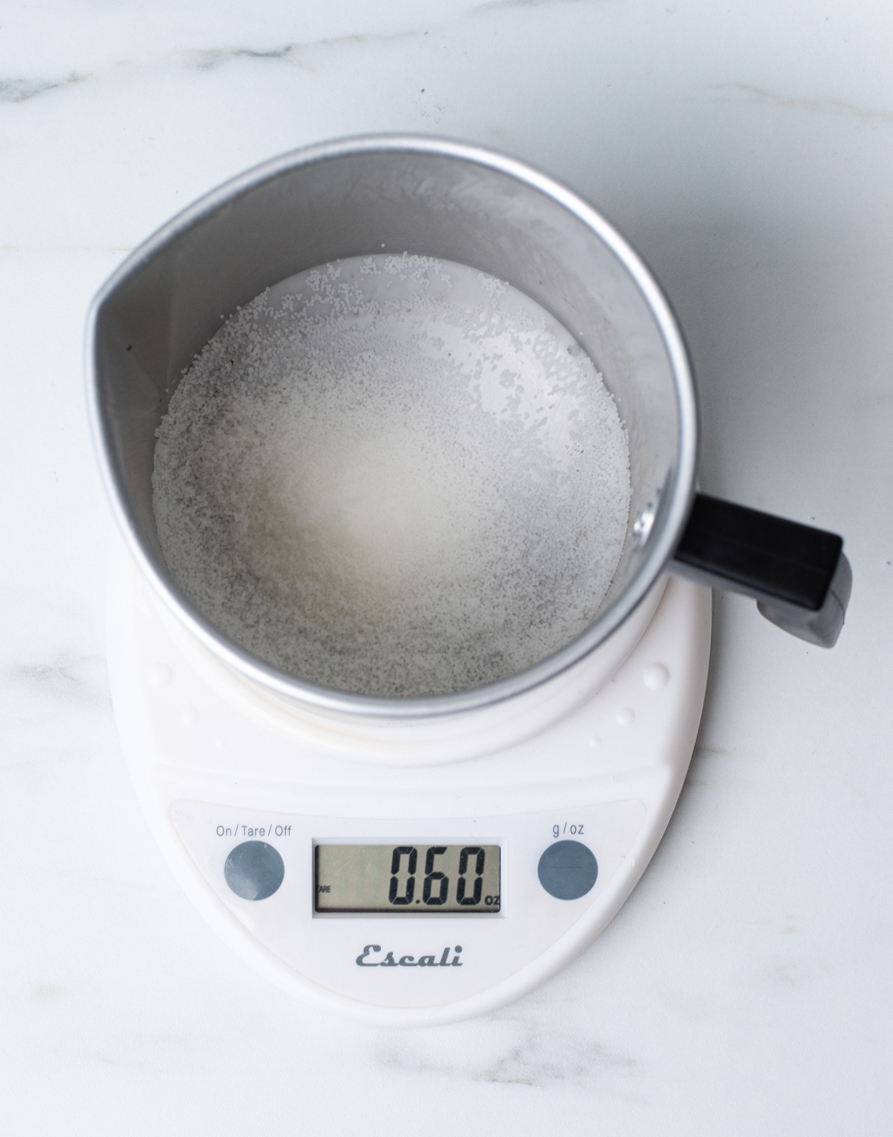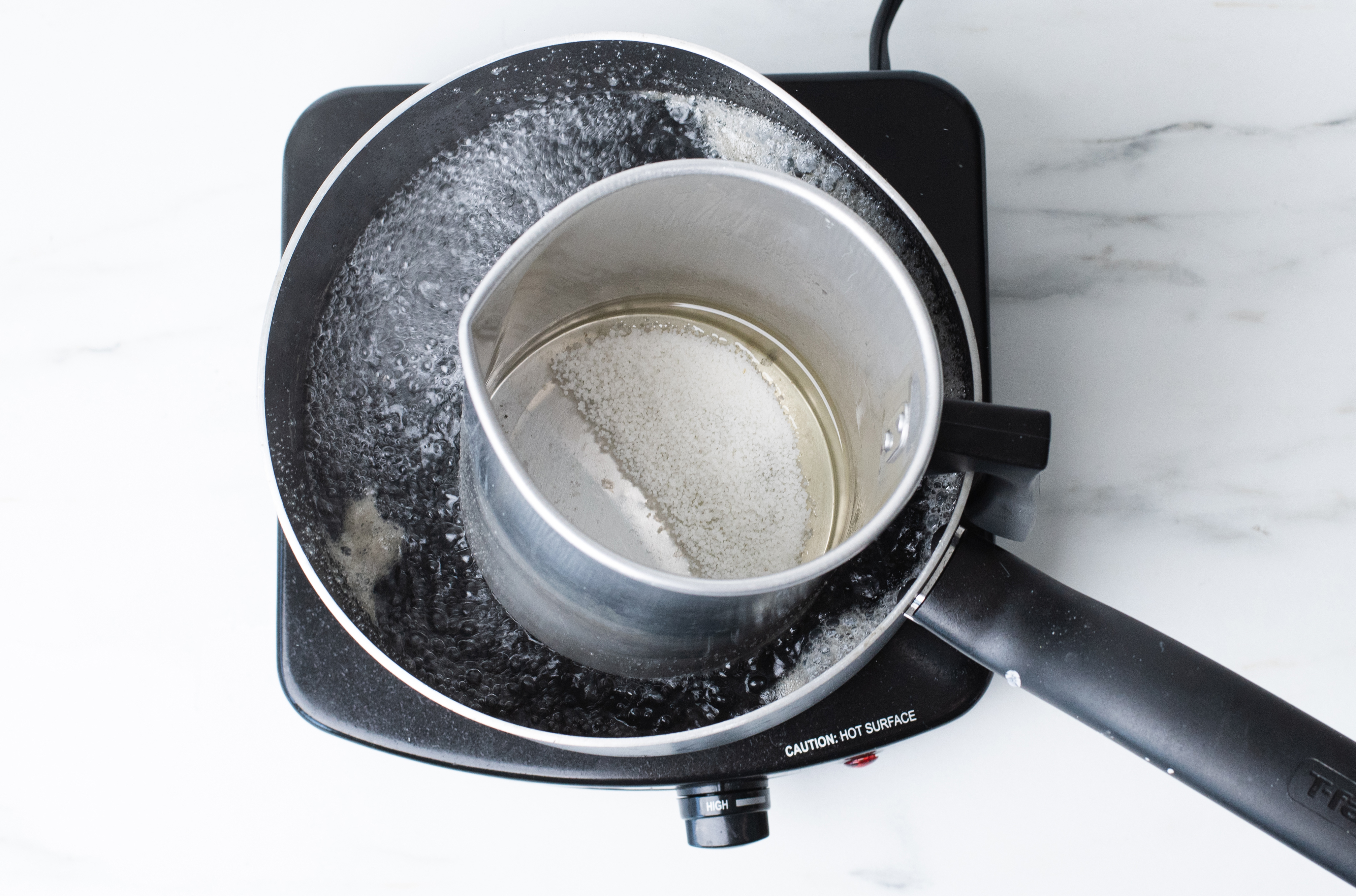 Step 2: Add dye (if using)
When the wax is thoroughly melted, add your dye to the wax and stir well.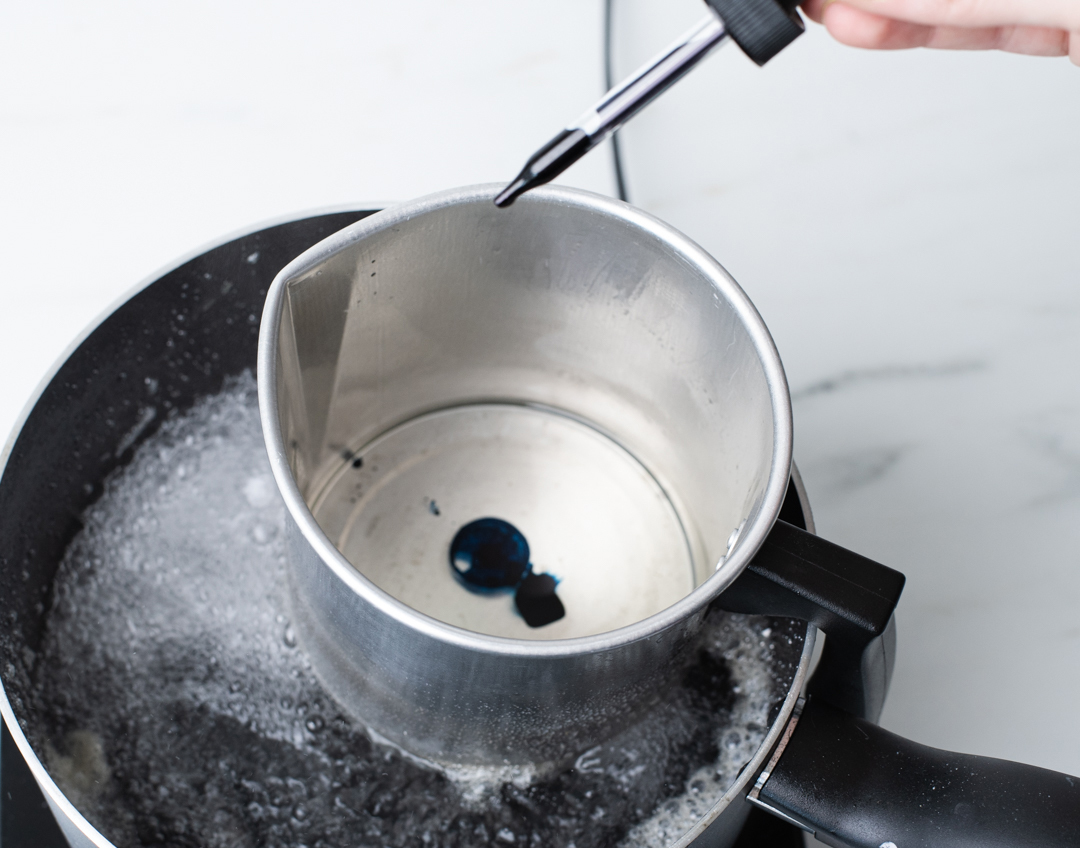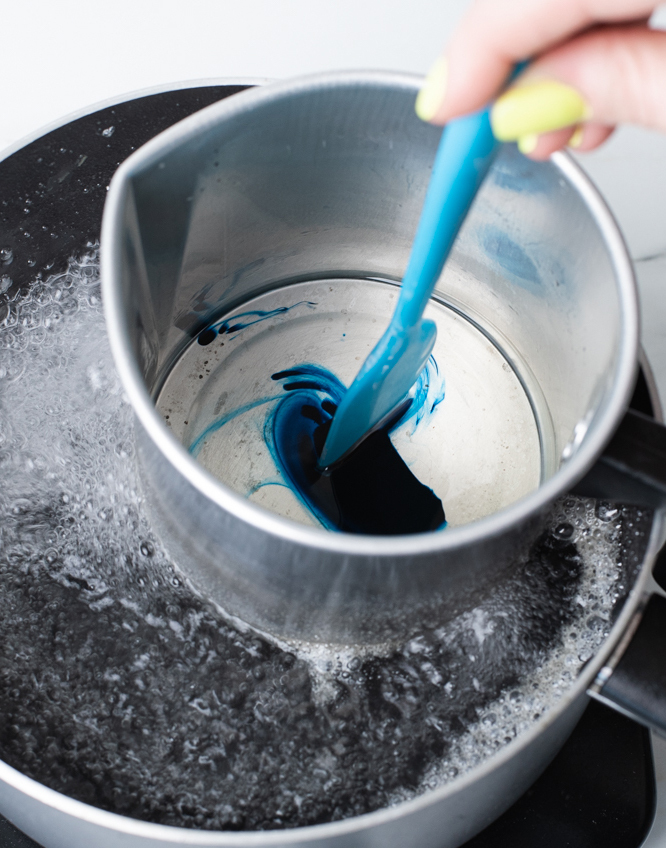 Step 3: Pour the wax into the mold
Carefully pour the wax into your silicone molds. Fill each cavity to the top of each mold without going over.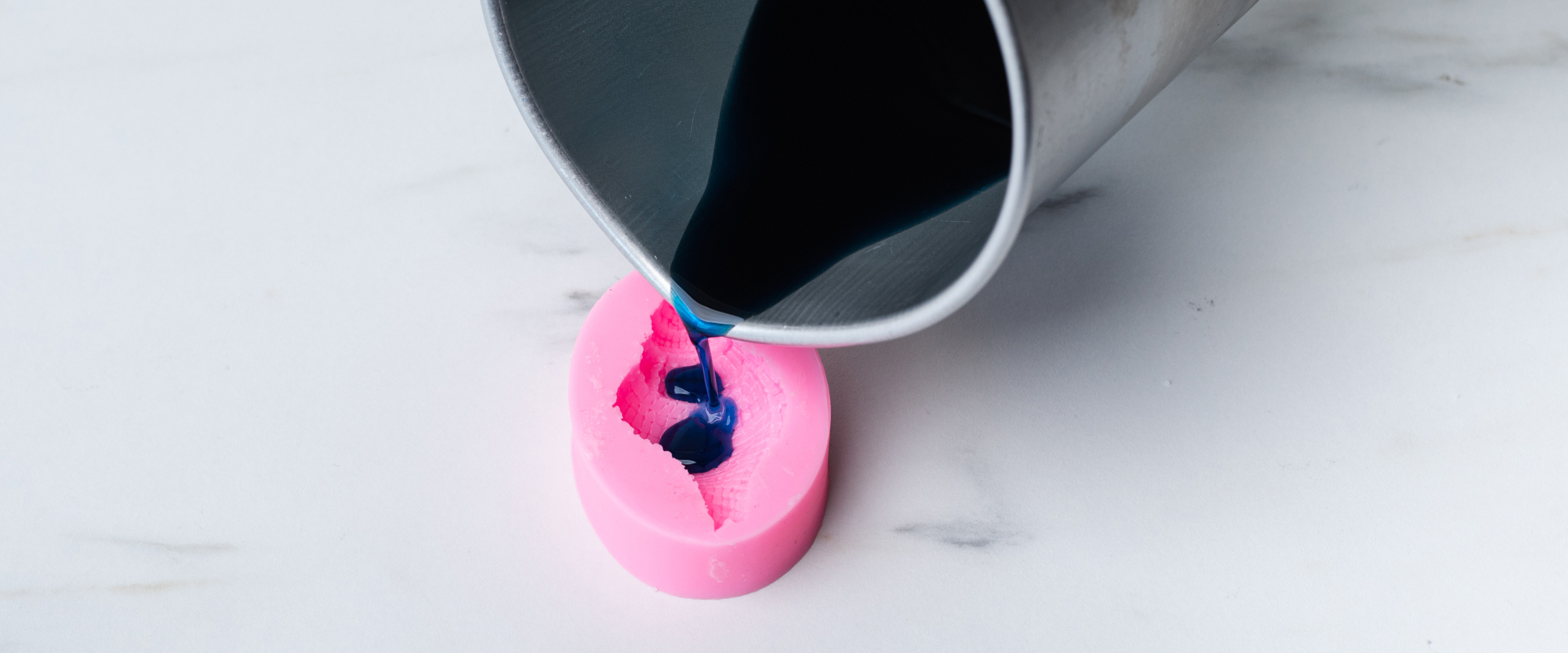 Step 3: Unmold the embed from the mold
Allow the wax to cool for 15-20 minutes (this time depends on the size of your mold and amount of wax used). The embed will unmold the easiest if the wax is slightly warm to the touch, but not hot. Carefully remove the embed from the mold paying close attention to any thin details.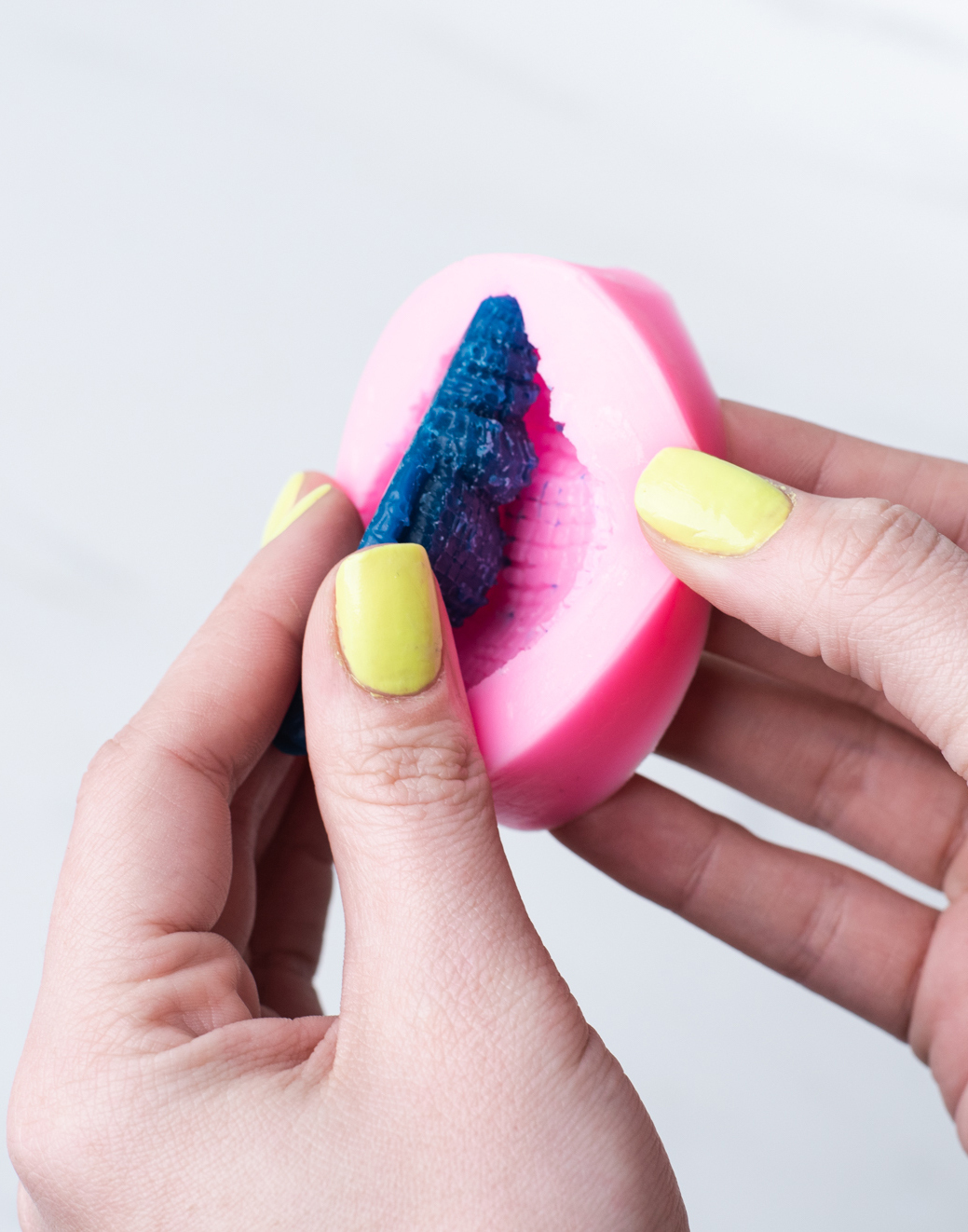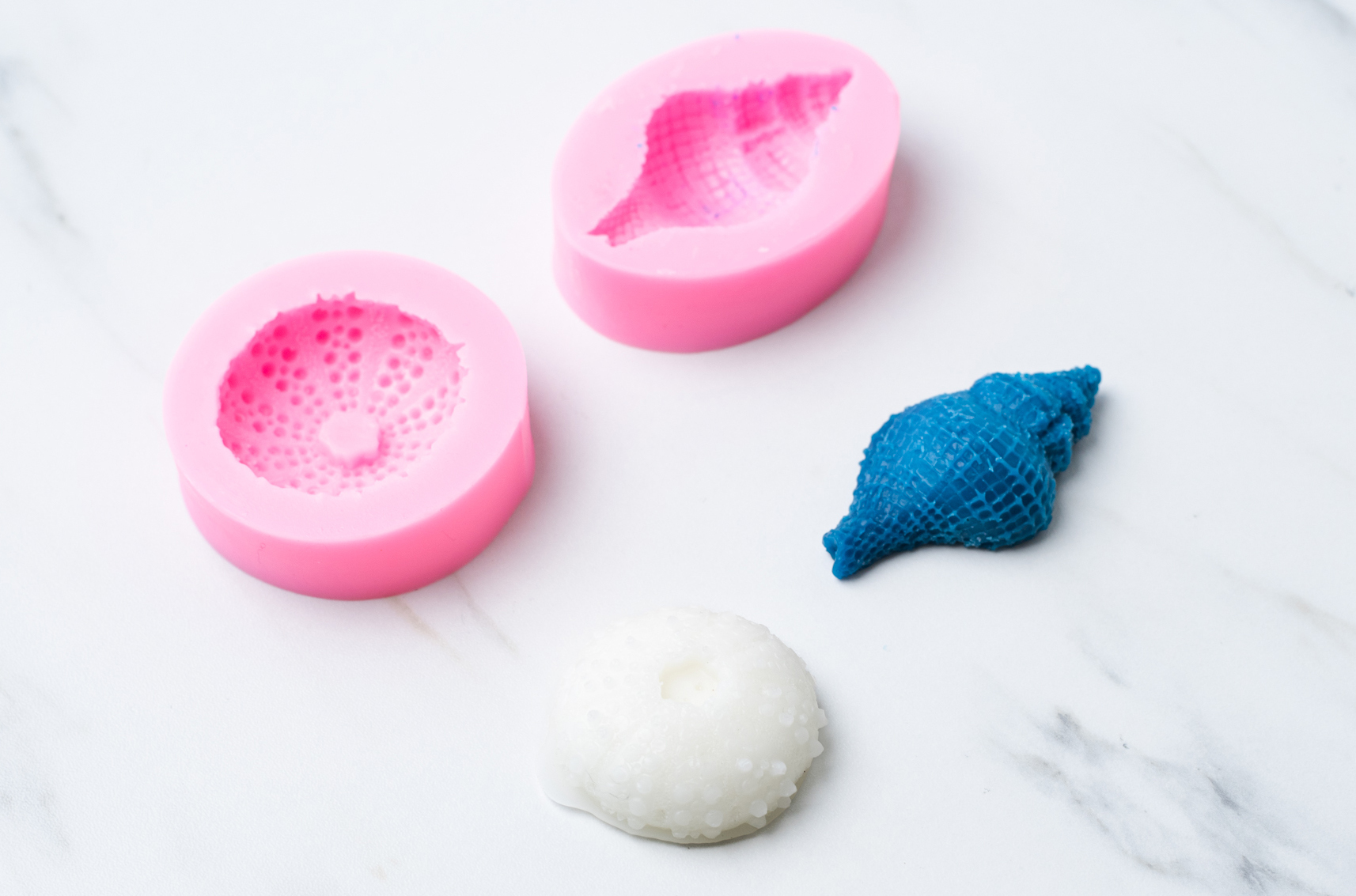 Set aside to cool completely.
Note: If you plan to thread a wick through your embed, gently poke a hole in the center for the wick using a wick pin or bamboo skewer before the embed has completely cooled.
To attach your embeds to your candles, simply heat gun the surface of your candle. Thread the wick through the embed and gently press the embed into place, allowing it to sink slightly into the wax. This will slightly displace the wax, so be careful not to push too hard or your candle surface will not be smooth.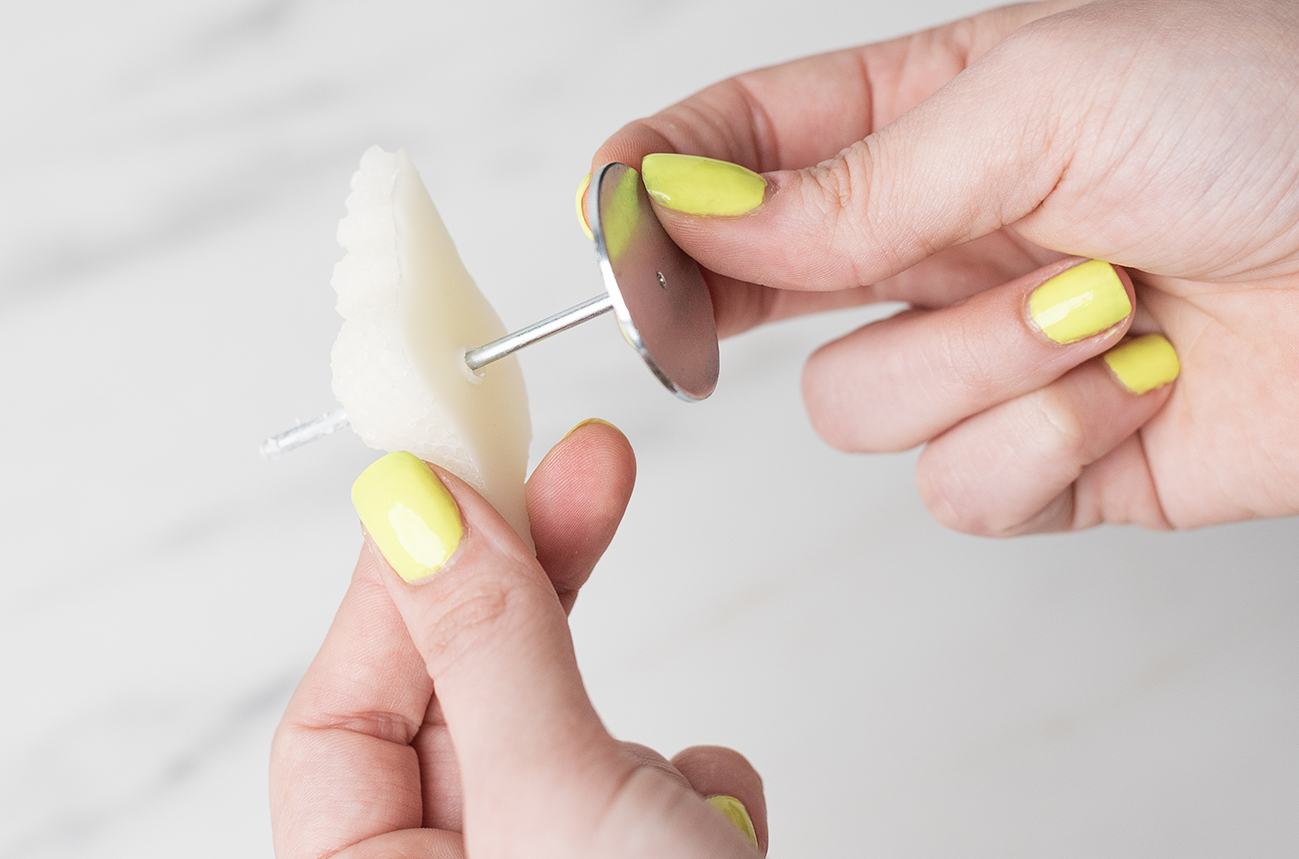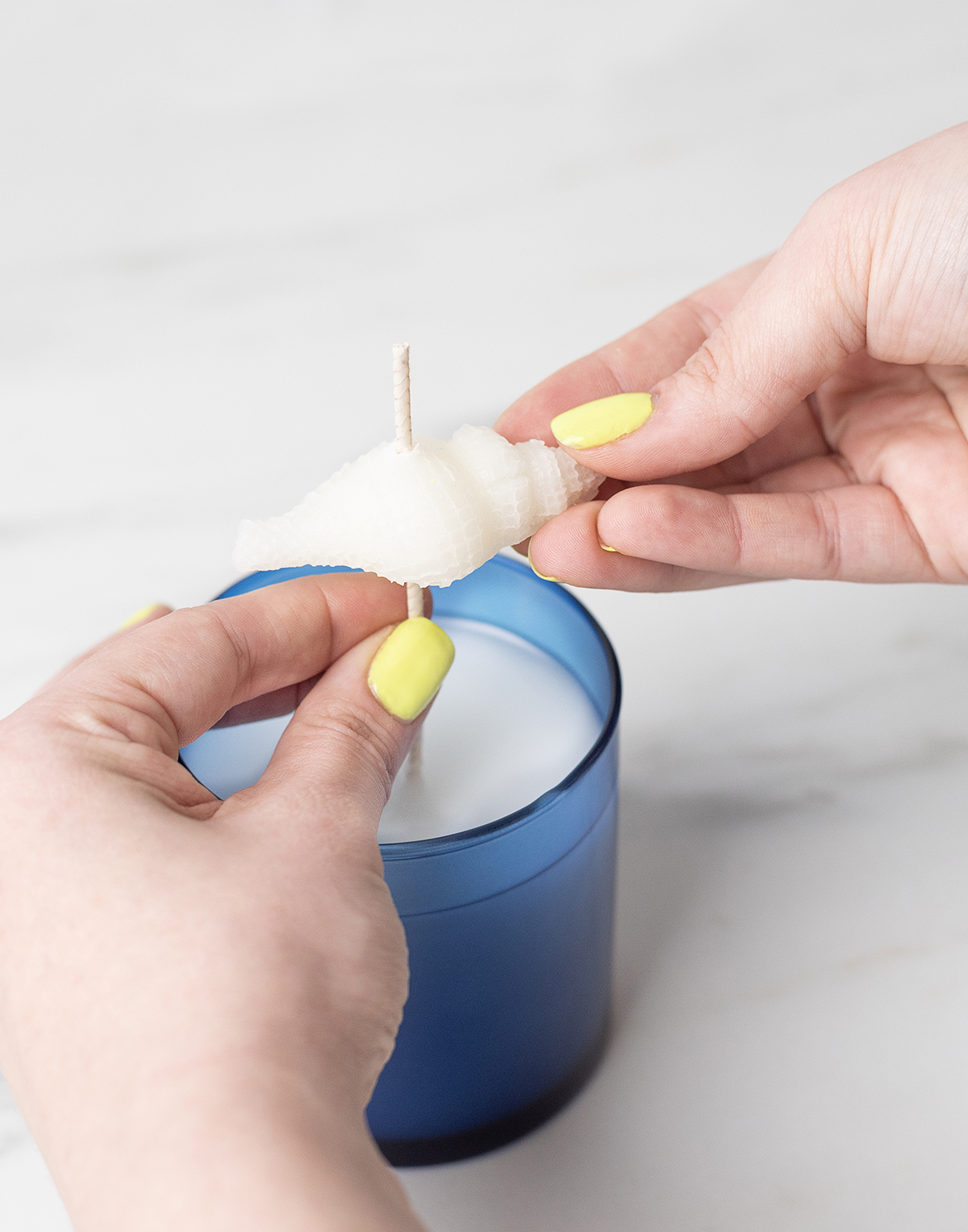 Did you make it?
Show off your wax embeds and all your handmade creations, with the CandleScience community by tagging us @CandleScience and using the #CandleScientist hashtag on Facebook, Twitter, and Instagram. We may feature you in our Stories or on our website!