Lab Notes: IGI 6028 Paraffin/Soy Pillar Wax Blend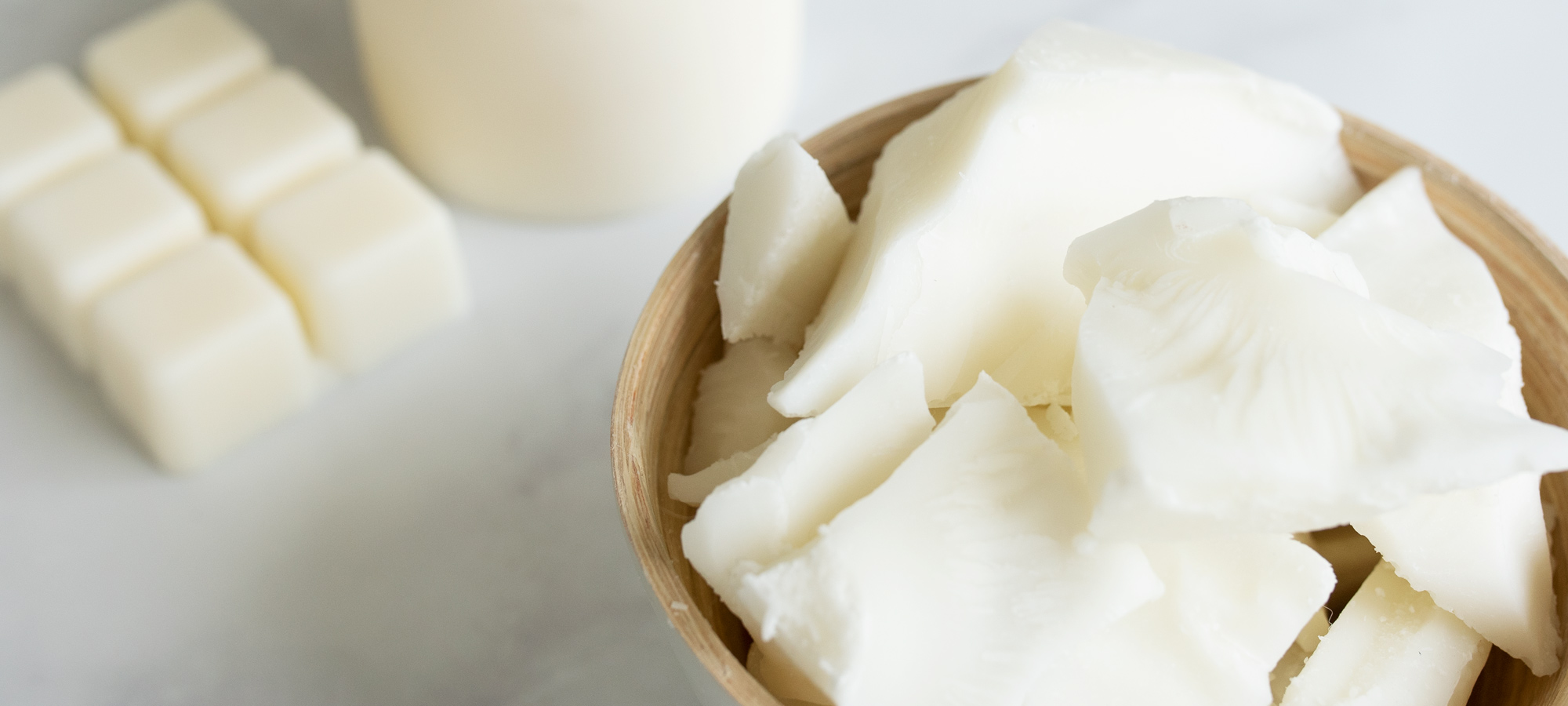 We divided our testing into three parts:
Aesthetics: We tested for shrinkage, mottling, and color retention
Fragrance Performance: We looked at solubility, retention, and cold and hot throw performance.
Burn Performance: We tested various LX wick sizes to find the best burn.
We used our Citrus Agave, Cranberry Apple Marmalade and High Tide fragrance oils for the fragrance testing. They have very different densities, viscosities, and ingredients. We hoped the variation would reveal potential solubility and burn issues.
Application: Pillars, Votives, and Tarts
Recommended Fragrance Load: 6%
The wax comes in approximately 10 lb (4.5 kg) slabs and is hard with a slightly oily feel. Raw slabs have an opaque look characteristic of soy wax and had very little odor. The higher melt point of this wax will help with shipping in warmer months compared to pure soy pillars and tarts.
For Pillars
We tested this wax in pillar candle molds with wick pins. We poured test candles at temperatures ranging between 180°F and 160°F (82.2°C and 71.1°C), and let them sit overnight. After 24 hours, the candles had some shrinkage around the wick pin. A second pour could be done to get a level bottom or smoothing the base over a heated pan to level.
We did not use mold release during our testing and the wax came out of the molds easily. The candles poured at 180ºF (82.2°C) had a very smooth finish and no sign of frosting. The candles poured below 180ºF (82.2°C) did have some jump lines and became more visible the lower the pour temperatures.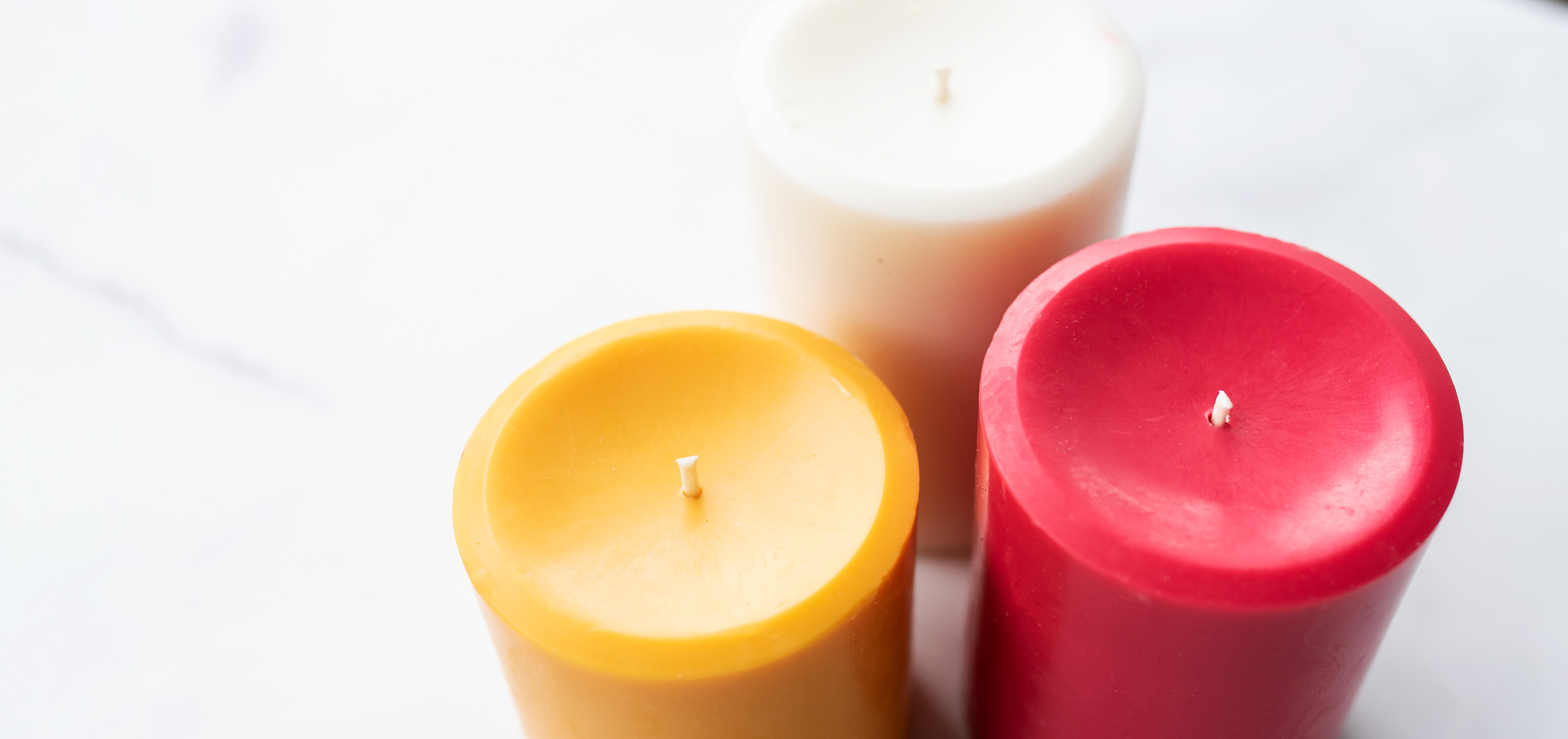 Votives and Melts
We poured our votives and clamshells between 160°F-180ºF (71.1°C-82.2°C). After 24 hours, the wax had minimal shrinkage. A second pour is optional depending on your desired look.
The tart mold and clamshell did have shrinkage through the center, but the edges did not shrink. This made it difficult to top off which caused an uneven finish to the surface. We recommend to not fill these molds all the way so that a second pour can achieve a more level surface.
We did not use mold release, and the votive candle and wick pins came out with a little effort. The votive poured at 180ºF (82.2°C) came out the easiest with just a gentle tap of the wick pin to release. The votives poured below 160ºF (71.1°C) were slightly more difficult to remove but with slight pressure on the wick pin it came out.
The clamshells also un-molded easily.
Because the wax is quite hard, we had some trouble breaking the cubes apart. The tart molds were a little resistant to un-molding. A mold release would be useful.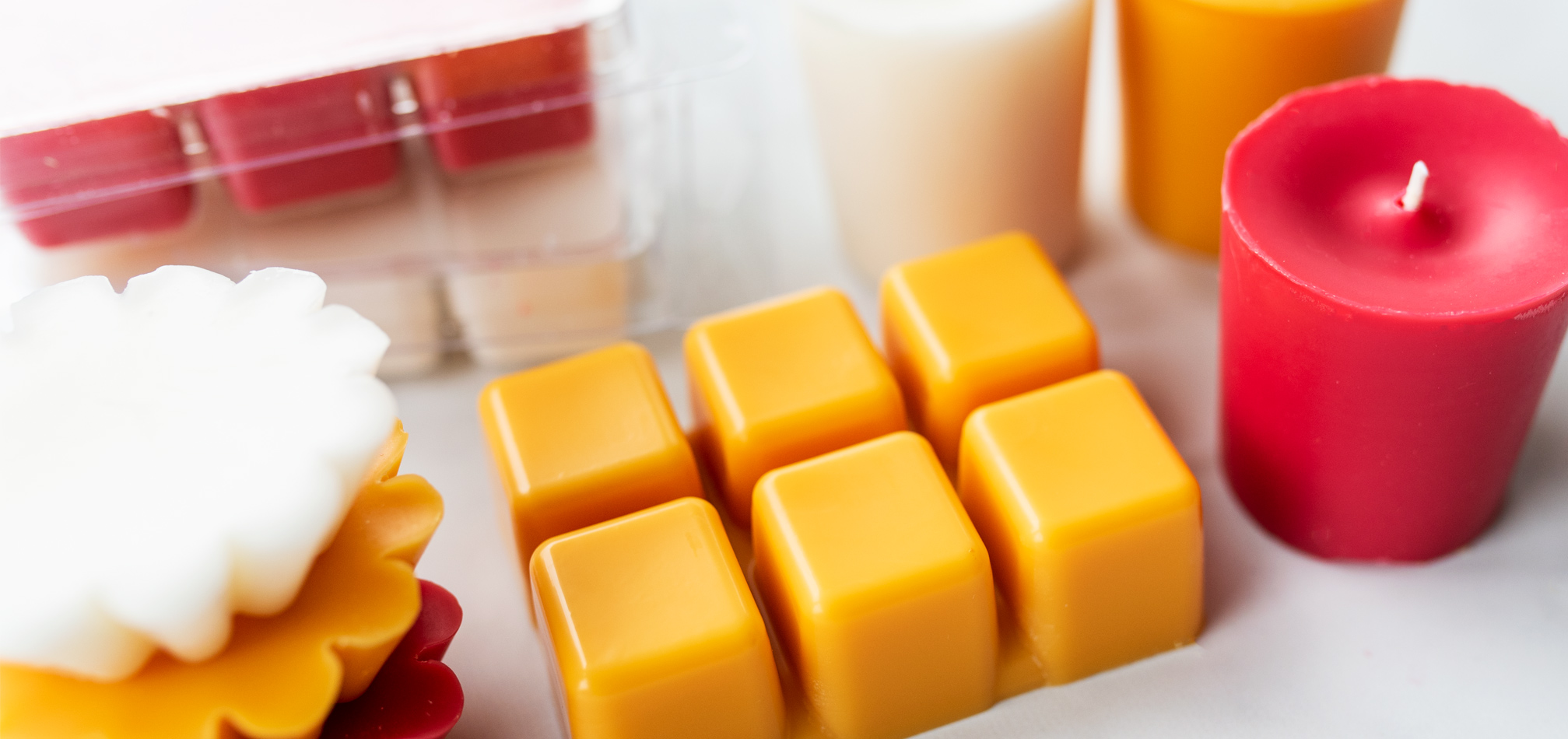 Frosting
Because this wax does contain paraffin we did not observe any frosting and do not anticipate this to develop over time. After 3 months our test candles had no signs of frosting.
Coloring
We tested two colors of liquid dye: red and orange. We used three drops of orange in 1 lb (454 g) of the wax and it produced a nice light orange shade. We tested both 3 drops and 6 drops of red in 1 lb (454 g) of wax and it produced a pink shade with very little variation between the dosages. The wax will produce lighter pastel shades that are more consistent with pure soy waxes. For more vibrant colors we recommend testing the dye blocks. The dye mixed quickly and easily at various temperatures from 170 - 190ºF (76.7-87.8°C).
Solubility
We added fragrance to the melted wax at 190ºF (87.8°C). The fragrance incorporated easily, and we didn't see signs of separation. We found that a usage rate of 6% (1 oz per pound of wax, or 28 g per 454 g) or less required no additives. We do not recommend using more than 6% fragrance in pillar candles for safety reasons, however, the wax can hold up to 9% fragrance which can be useful when making wax melts.
Hot and Cold Throw
After 24 hours the cold throw of the candles was quite strong. After two weeks, the cold throw was still very strong. After 48 hours we began to burn and melt tests. The votive filled a small room in 30 minutes and was very strong (solid 3 out of 3 on our scale), and the wax melts were equally strong.
Wicking
We tested the wax with our LX series which is the most ideal for pillars and votives. Both burned well with the LX series.