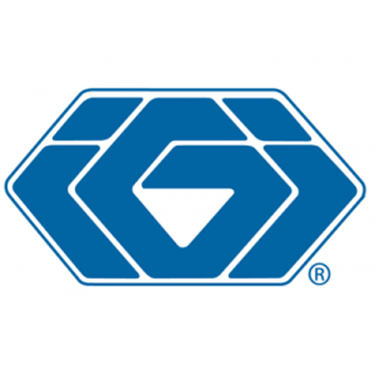 Ready to Order?
5-9 Cases
$88.18
$1.76 /lb
10+ Cases
$84.88
$1.70 /lb
Details
IGI's 4627 "Comfort Blend" holds the most fragrance of any wax we carry! It can hold 2 oz. of fragrance per pound (12%), and has excellent hot and cold throw. This wax is very soft and is packaged in a 25 lb bag. This requires no additional additives - just add color and fragrance.


For help choosing the right candle wax for your candles, visit our Wax Guide.

Wholesale Ordering
View our
wholesale page
for more information on ordering in bulk.
Reviews
Does this wax blend well with soy? I am using 444 soy flakes and am looking for a great blend
Hi! Mixing waxes can be a great way to retain the benefits of different materials in a single mixture! We recommend starting with a 72/25 ratio, trying both waxes in each part, and seeing what works best for your desired results! 
Great Wax... Glad some don't like packaging
This wax is VERY consistent with wicking regardless of the fragrance used. LX wicks seem to work the best. The hot and cold throws are amazing. I have no issue scooping it out. I just use a pick stainless steel spoon and work gloves.. comes right out in 10-16 oz scoops at a time. If I am doing 10 lbs plus at a time, I just cut the bag open and use a long knife to cut big chunks off.... easy... then I just put it in a garbage bag till next time.
Regarding those that are give low reviews and say they will never use it because of packaging, I say thank you. This just means our candles will ALWAYS be better than yours as you will NOT find a wax with better HT or CT and is easier to use.
Not sure what I did but, I just made a batch of candles with jars, tins and tumblers. I have "literally" zero cold throw, while they set, I used 1 oz per pound FO. What did I do wrong? Will be burning in 24 hours to test hot throw. Any thoughts?
How soon to smell cold throw after pouring?
Owner of Sweet Aroma Candles
I absolutely LOVE this wax! The hot and cold throw are out of this world!!!!
Question though? Can this wax be used for wax melts as well?
We would not recommend using the IGI 4627 for wax melts. That is a great container wax due to its adhesion properties, and you may find that the remainder of wax left after melting is difficult to remove from your warmer!
Of all the Paraffin waxes, this is my favorite. There is no other wax that throws scent better, I only wish people would stop buying into the Paraffin is bad and is gonna give you cancer ( fake news put out there by the Soy Companies to boost sales) This wax is highly refined food grade Paraffin, the same wax that makes the Apples shine at the grocery store and is used in other foods, and doesn't soot anymore than Soy or Coconut. A small percentage of this wax added to any wax will improve the scent throw and appearance of your candle. Will always have a box on hand of just for blending.
I bought the 25lb bag. Yes, it is messy. I followed suggestions, rubber gloves, scissors, heavy duty ice cream scoop and a knife, wa alaaaa. The bag = less shipping costs.
I have been using this wax since March 2019 and I love it. I slice pieces of wax off with thread, like 6 strands. Gloves are a must. The hot and clow throw are out of this world. I use the HTP 72 in my 5oz tumbler and get 50 hrs of burn time.
Which is the best wick to use for this wax?! Also wondering what is the best temperature to add fragrance oil, dye & and best temperature to pour candle in the jar/mold?! How long should it set before lighting or selling? So many questions, I need help.
I love this wax. It's amazing with the hot and cold throw. I used the wax and made Party favor candles for my daughters graduation. And everyone loved them. I've made over 50 candles. Now people actually would like to buy them from me. It is my first time using this wax. Let alone making candles. I'd hit everything right on the nose when it came to making my candles. No issues at all. I'm ready to order another 25 pounds of this.
This is a fantastic wax! I'm test burning a candle that's less than 24 hours old, and the HT is out of this world. Takes color beautifully. HTP wick in an 11-oz tumbler, scented with Red Ginger Saffron. So much better than soy or even parasoy blends. Messy to work with, yes, but well worth the trouble.
I've been using this wax for over a year now and absolutely love it! I use it in all my containers as well as mix with 4625 for my wax melts. I've had no issues. The cold/hot throws are incredible. I usually use 1oz of fragrance oil per lb of wax and the cold/hot throws are amazing. I do have one customer who wanted a stronger candle and using 2oz worked very well.
The packaging is 'fun', that's for sure. I've learned to use a big knife and just cut blocks out of the bag. The chunks are ready for weighing and the melting pot once I remove the plastic.
Definitely recommend this wax if you use paraffin and want highly scented container candles.
This wax is amazing and the scent throw is awesome!!!!! Yes, the wax is very messy but all you need is paper towels and gloves and your set to go. I pour 4oz of fragrance oil into 2 lbs of wax. No Issues besides holes but I am pouring at a low temp. :) Love this wax, I wont be using soy wax any more.
I love this wax it is really easy to work with once you get the hang of it. The scent throw on majority of candles is very strong
It cuts great with a wire.// I wear rubber gloves. ITS FUN GUYS..Treat it like clay ..Donna
The 4627 Comfort Blend works great. My customers love the scent through. Thank you Candle Sience.
Please help !! I need to find the correct wick for 4627 in a jar with 2 1/2 "- 3" opening . I used 4 drops of candle dye per pound and a 11% fragrance. I have tested: LX 14, LX 16, LX 20, ECO 6, CD 10. CD 12, small gelwick, HTP 41. None of these produced a good hot throw. (the cold throw is very good with this wax) PLEASE HELP. I have wasted wax, fragrance, dye and my time with this. Someone must know which wick to use.
I dont understand the bad reviews
I have been using this wax for 10 yrs and it is absolutely amazing. I have no issues at all and have nothing but 5 star reviews from my customers.
Use a heat gun to soften the wax off the sides of the bag. hold far away obviously. Or, set the back outside on a warm day for an hour or so. Cut the platic off the top, slit down the corners and dump into your melter or separate into baggies or containers of your choice. Or, if you are just a small time candle maker just scoop it out.
I am glad they use the packaging they do. We need to keep the shipping costs as low as possible!
To everyone complaining, just leave the Great smelling Candles to us! Dont use this wax ;)
This wax is very messy and yes I think it needs to be packaged different (Maybe in a bucket instead of a bag) BUT it's a great wax and has a great cold and hot throw that our customers love! PLEASE consider packaging this wax differently!!!
I don't understand why so many are complaining about the packaging. Some want the wax in a drum. That would be the biggest mistake. Because you would have to scoop it out of the drum. All you have to do is cut open the box. Then cut off a portion of the plastic. Then use a knife to cut large pieces off. It is so easy. Many use a ice cream scoop. Ridiculous. I mix only 10-25% of the was with 464 wax and the candles come out perfect with one pour.
The description states. " This is a very soft wax shipped in a 25lb block" In Bold letters even. Before posting bad reviews on a product you ordered take this into Consideration. This wax is AS STATED. For those looking to produce and sale a great throw candle it's not going to be the end of the world to put a little elbow grease into it and most will not mind this. Now my review on this wax after pour- It pours great, one pour great throw hot and cold. I have tested 8 different waxes. This is the nicest looking and smelling one thus far. Only thing that concerns me is the warmer climate I live in and trying outdoor craft sales or flea market sales may be a problem. After pouring you can easily stick your finger through the candle. With that said. I think I can fix the gooeyness by adding stearic acid and or blending with a harder parrafin. As is great wax for gifting, friends, family so on. To sale you need to be indoors and keep in mind transport temps. I will post another review on my blending trials. Happy crafting.
Simply the best scent throw in the market. Colors beautifully. Yes it is a super soft wax yes it comes in a block. yes you have to cut your portions but well WORTH it. If your particular about your packaging and don't want to get your hands dirty stick with what you already have. For those that want the best of the best you're welcome 😉
There's an easy way to get it out of the package. I melt 25 lbs. at a time in my large melting pot. The bag is heavy enough that it will not melt in the hot wax. I just dump the whole thing in upside down after cutting the top off. I heat my wax on a griddle at 200 degrees, and have been doing this for years with no issues at all. No wax wasted, just remove the bag when the wax is melted.
i made candles last night with this wax I LOVE IT SO FAR the appearance is soooo beautiful and the candle looks so pretty
the cold throw is great so lets see what happens when i lite one up...
does any one know how long i wait to lite my candle up????
im reading all these good comments on the hot thow so please someone let me know how long i wait to light one up and after making my candle do i keep out of light do i keep covered?????
i dont care if i got to put a little muscle when handling the wax
its worth it so far
but some one please let me know how long i wait to light one up :)
Are you kidding me? Great product but is this the best you can do on packaging I mean it is absolutely ridiculous you may as well sell ice cream in a cereal box there's got to be a better way!!
What wick does everyone find works best with this wax
I just bought this and yes it is messy , but so worth it.
After trying the 464 soy wax I found that I just wasn't happy with the scent throw. This is the best wax to get a STRONG hot and cold throw, but it is definitely messy! Do not get discouraged though. The best way to handle the 25 lb block in a bag is to take scissors and cut along the sides and corners, and peel the plastic off each side. Use disposable gloves while handling. It also helps to use some kind of scraper and cut or hack small chunks of the wax and pile it up in a storage bin. (I got mine from Home Depot) Cutting the wax into chunks will make it easier to remove later when you start making your candles. I simply take a chunk and place it on my wax/soap scale (that I also bought from Candle Science)It's super easy. It's true that in the center of the block, the plastic is almost logged into the wax but with a little tugging, peeling and cutting, it's really not that hard to get all the wax out. It takes me about 15-20 minutes to do this and the way my candles come out with this wax makes that little bit of effort completely worth it!
I LOVE this wax BUT hate the sticky stickiness! With that being said, I took the advice of someone earlier and bought a 5 gallon paint bucket with tight fitting lid, disposable gloves and a heavy duty ice cream scooper (paddle). I cut down the sides of the bag of wax and then plopped the wax into the bucket and shoved it all in there! It was a messy experience but after that I didn't have anymore problems! I just wear gloves and use the paddle to remove the wax-so much easier! You will not be disappointed by this wax!
The best wax I've ever used...that I will NEVER buy again!
I have never been so inspired to write a negative review about a great product. This wax is the best wax I have ever used… No sinkholes, perfect color absorption, clean burning… Etc., and I will NEVER EVER buy it again. This wax is incredibly soft, and I have zero issue with that. It is not the consistency of the wax that is the reason I will never purchase it again… It is the packaging. The packaging is simply insulting. I have a 60 pound commercial wax melter, and I was trying to load a 50 pound case of this wax into the pot, and it took no less than two hours to get it out of the bag. I am not sure why they feel it is except a bowl to pour hot wax into a plastic bag allowing the wax to harden around creases in the bag which makes getting a wax completely impossible to get out afterwards. So much wax is wasted during the process… It completely sticks to the size of the bag, making it completely impossible to get off. I probably threw a pound of wax away with the plastic packaging... I spent MUCH needed production time picking apart plastic pieces of the outside bag from my wax in order to put it into the melter. Absolutely insulting!
This is the best wax I've used. Absolutely no tunneling. Definitely a single pour, thank God. Has the all time best hot and cold throw scent. Ive only had to use 1 oz of fragrance per pound and the scent is amazing. However, it is extremely hard to get out of plastic bag. Plastic or rubber gloves is a must, a solid ice cream spoon is a must, lots of elbow power......it really should come in a bucket as I thought there was probably a good pound stuck in the bag that no matter what I did, I could not get it out. So it was wasted wax. Please consider putting it in a bucket instead of a bag.
I'm a novice candle maker and just do it for fun (for me and my friends/family). I've used this wax and a soy wax. This one is great! It has great scent throw and sets evenly (no issues with pitting, etc.).
It is kind of a pain to scoop out of the bag, as others have mentioned. I'd say the texture is like a very thick and heavy Vaseline. It's sticky, hard to scoop and tiresome to work with until melted. But, if you throw on some disposable latex gloves and use a heavy metal spoon (like a solid ice cream scoop), it's much easier. Overall, the pros far outweigh the cons for me.
I am loving this wax. Sure, it's a bit of a pain to get it out of the bag at first but you get used to that (gloves, knife and an ice cream scoop are your friends). I have yet to use more than 1oz of fragrance with this wax because honestly, I haven't needed to. The hot and cold throws are incredible. Definitely my favorite wax so far (containers are my main focus right now anyway).
Yes the wax is messy when it first arrives and I wish it came in a bucket instead of a bag. But the pros way outweigh the cons here. First the wax melts easy and accepts colors extremely well. In fact it accepts colors so well that I can cut most of the color blocks in half of what is recommended. The big part is the fragrance load. This gives me an extreme cold throw and strong hot throw. Even though it accepts 2oz per lb, most of the time I don't have to use that if the fo is already a strong scent but with lighter scents it helps greatly with the hot throw. The cool down is quick so you don't burn off to much of your fo as well. Always make a little extra though if you are using jars as it may tunnel around the wick and need to be topped off. Other than that this wax is perfect!
How do I get a GREAT hot throw??? (Please help)
It would be lovely if someone could tell me how to get the best hot throw from this wax. I have tried three different waxes and I happen to like this one and want to keep it but STRONGGGG scents matter to me and I want to know how to achieve that. Thank you!
I'm not sure if candlescience is pouring this wax into a bag or if they are getting it from a supplier, but better quality control is needed. The last few (5-6) blocks I have received were so tangled up into the plastic that I literally had to struggle for 30 minutes to cut through it and pull out ripped plastic. Which I still found small pieces in the candles because it's so frustrating and difficult. Please pass this along on behalf of customers, someone needs to take more care. I weighed how much wax was caught in crevices and it was around 5lbs. Come on.
I have been making candles for a little over 5 years and have used many types of waxes, by far this is the best. it may be messy and sticky, but once you develop a system to handling this wax its all worth it. it hold fragrance and color very well, a true one pour for me every time. and looks smooth and clean once finished, I couldn't ask for more, candlescience, keep this wax and you'll keep this customer for life!!!
I love this wax as far as usage and vibrant color but I'm having a really hard time getting a good hot throw. Can anyone give me some tips that work for them?
Love the Comfort Blend Wax
I took a tip from an earlier review and I keep this wax in a 5 gallon bucket, using painter latex gloves and heavy scraper to handle the wax. This keeps things very clean! I love this wax and my candle sales have increased. Wonderful scent throw hot and cold!
Great Wax once you know how to use it
I read and researched to the death about best waxes for strong hot throw. That led me to this Comfort Blend Wax. I agree with everyone who says it's messy and difficult and downright sticky and vaseline like. BUT....it works like a charm!!!!!! I am incredibly impressed with this wax and wanted to share how I make it very easy to use. First, you need to spend about $10 at your local hardware store and get a big, sealable bucket. These are the type of buckets that professional painters store large amounts of paint in. The lid snaps all around the bucket for a secure, air tight seal. Go ahead and pick up a cheap pack of disposable gloves while you're there. Once you've purchased that, then proceed with the messy task of putting the wax into that bucket. USE disposable gloves! Trim the corners of the bag away and pull off as much as you can. Then, pick up the block of wax and jam it into the bucket. You'll understand once you try it. It's messy only this once and it's hard to deal with only this once. After it's in the bucket, all you have to do is spoon it out as you need. No more maneuvering around a plastic bag. I love this method. I don't even have to wear gloves anymore. Good luck, all!
Thank goodness for this wax!
The first wax I bought was a soy wax that came highly recommended but I didn't like the texture, smell or appearance so I switched to this one instead and I am so so glad I did. I am LOVING this wax, ok it's kind of a big mess trying to get it out of the bag and into your warmer but once that is over it's like you can do no wrong. Comes out a beautiful creamy white, flawless texture, and the hot and cold throw are amazing. This is a life saver I am so glad I found it!
Great scent throw, not as messy as I expected
I was searching for a wax that would give me the best scent throw there is, so I thought I'd give this a shot. I was a little leery after reading the reviews about how messy it was to work with. Maybe I was prepared for the worst, but it's really not that bad. Yeah - it's sticky. I use a regular ice cream scoop to scoop it out. You have to pry it off the scoop w/ a finger and then wipe off the excess to get it all - but it's pretty manageable. I don't equate it to peanut butter of crisco. It's not that creamy. It's firmer than that, but definitely likes to hang on to whatever it touches. I'm still trying to decide if it's worth the hassle compared to the parasoy blend, which I'm finding has a pretty hefty scent throw as well. The first few jars I've done had a couple tiny wet spots, but no big deal. It really takes dye and gets some intense color, which is nice. It doesn't have that nice, vanilla creamy look soy does when just poured w/out any dye, but - it's so smooth. I'm having issues w/ tunneling, but that's a matter of the wick, not the wax (and unfortunately the wick recommendations so far are 0 for 2 - so on to more experimentation). I'm just a few months in to candle making so only have exposure so far to 3 different types of wax (soy, parasoy & this), but I was pleasantly surprised that working w/ this wax really isn't the headache I thought it would be.
This is the worst wax I have ever tried to use. It's Vaseline like consistency holds no merit on any level. Not to mention, try sending a 25 lb block of wax back....more trouble than it's worth. I'm sticking to soy pellets. Because the website wouldn't let me give a negative rating, I put one star, but this wax is not worth even that.
Excellent Scent Throw; but VERY Messy
I really like the way the candle performs in my mason jars. They melt with little smoke, smooth burning flame and great cold and hot scent throws. I have to admit, I am not a fan of the "feel" of the wax. It is very messy. I would say it is like trying to get peanut butter or Crisco out of a huge bag; not easy to do and quite the clean up afterwards. Also, if you are going to use these in the summer, be conscientious of the temperatures they will have to sit out in. It has a low melt point (180) and may not do too well at an outside craft fair.
Red alert, packaged in 25 lb. bag and is so soft it is like melted thick ice cream. Very difficult to get out of packing. I would cut the bag off, around it. Takes more time to get out of package than to make the candle! I stuck it out and used the 25 lb in its entirety but I will not purchase again, I don't care how much scent it can hold, wasn't that much more worth it for me. Hope no one buys this as their first attempt at candle making b/c it will turn them off. Needs to be packaged into small "soap size" blocks to make easier, but I'm sure it would melt right out of shape, so soft which makes very easy to clean out of containers, practically wipes right out cold.
Only two things I have to say about this wax. #1- It is without a doubt the messiest, goopiest and sloppiest wax I have ever used. #2 - The cold throw on this wax is superior. And at (12% FO load) the hot throw is unmatched by any other period! This wax is definatley a love / hate. It performs impeccably and is very forgiving, but is so sloppy to work with. My goal is figure out the percentage of GB 464 I can blend it with to firm it up a bit without losing any of the hot throw.
This wax creates excellent candles! The scent retention is incredible. Have you ever noticed that when you leave the lid off of a candle for hours, later the scent may seem weaker than when it's had the lid on? Not so with this wax. Cold throw stays great. Wet spots? Non existent, and I don't even heat my jars!
Only problem is that I hate working with it. So sticky.... It's awful. I'm going to try the Harmony blend to see if it will be as good.
I started out using GB 464 Soy & had so many issues so I switched to this & I am so thankful that I did! I use 8 ounce jelly jars with a LX 18 wick. I melt the wax to 190, add the color, and then stir. Then I take off the heat & add FO & stir for two to three minutes or until the temp reaches 180 & then I pour into preheated jars. No wet spots, sink holes, messed up tops, etc. The only con to this wax is that it's very sticky. However, just wear disposable or latex gloves & it shouldn't be an issue. I cut the plastic on the wax down the sides, pull the plastic down & use an ice cream scooper to measure out how much I need. Easy peasy.
I'm Disappointed!!
Because this wax very hard
1. Very sticky :(
Really Annoying sticky gum.
just like vasellin+gum.
2. Not single pour
This wax gave me sinkhole !! Big!!
3. Amazing wet spot hahahaha
this wax not my type. This wax make me crazy!!
But scent throw ... amazing very strong.
only this one.
In my experience wet spots occur when the wax cools too fast. Try putting them in a box together to slow cooling.
I switched to the 4627 to mix with the GB 464 soy, since it seems like a good fit for holding fragrance. I am pouring at 180*, but my candles have terrible wet spots (I am preheating jars) and there was some white frosting near the top! Not sure what I'm doing wrong. In addition, the wax appears cloudy once cured. I may switch back to Harmony blend. The softness of the 4627 wax means it is especially messy to work with. Not wild about it so far.
This is my favorite container wax and the scent throw is wonderful. For the person asking about how to scoop this out of the plastic container, I cut the plastic at the corners-cut a slit upward to the top, peel it down and use a long spatula to scoop it. Having it not stick to the sides really helps.
By only problem with this wax is trapped air that forms water spots. Any suggestions?
I made candles with this wax for the first time today. After trying to scoop this wax out of the bag, I decided to slice it instead with a large knife. I put the 25 pound bag on the counter and pulled the bag part way down and sliced horizontally taking large chunks out. I wore latex gloves so my fingers would stay clean. It worked great!
How do YOU scoop this wax out?
I like the way the wax pours, however, I have used various methods of getting the wax out of the box and would be interested in hearing how others scoop the wax. I have used an ice cream shovel, a spoon, a knife (waste of time) and interestingly my most successful method has been to use a soap cutter or what cooks might call a bread or vegetable scraper. Would love to hear how others are getting the wax out!
gave 5 stars cause this wax rocks!
My sales were weak until I switched to this wax
I switched from soy to this wax...and when I did my sales started taking off...My candles smell so great that people are buying them just to leave them in their cars ...like a freshener
I've been trying out soy and other paraffin waxes and was just about ready to give up. I am so happy I tried this wax. It is easy to use, looks professional and beautiful and has a good throw. I hope IGI doesn't stop making this wax!
Making candles is fun again!
My husband and I just finished up a batch of candles with this wax and I have to say it is an absolute dream. We will be using this wax in all of our candles! Holds scent great and needs only one pour-- no wet spots, or indentations. Great great great wax.
My R&D has finally ended after approx. a year of research. I have found a wax that is second to none. This is it.
Best Wax around for making jar candles
This wax is wonderful. I have tried several soy waxes and none of them hold the real true fragrance throw hot and cold that this paraffin wax does. It truly gives off a wonderful scent throw hot and cold and is so easy to work with. One pour and your candle tops are perfect. I do let it sit for about 5-7 minutes before pouring though. I use 2 ozs of fragrance in the 16ozs apothecary jars.
I never write reviews and perhaps I should not let the cat out of the bag. This wax rocks. I mixed it with Golden Brands 464 and have finally found my balance of heaven.
I wanted a soft wax and this foots the bill. I poured the candles earlier today and am already burning one. I feel like I have been in a 6 year battle with Soy and I am finally happy.
I too switched from soy to this wax. Glad I did. Takes good to any dye, produces rich colors and holds lots of fragrance. One pour does the trick every time.
I have gone from a soy wax to this comfort blend. For me it was a great move. My candles look smooth and creamy. The hot and cold scent throws are amazing.
best wax i have used so far
i really like this wax very easy to work with. a single pour and has an excellent cold and hot throw,also has excellent burn time ratios