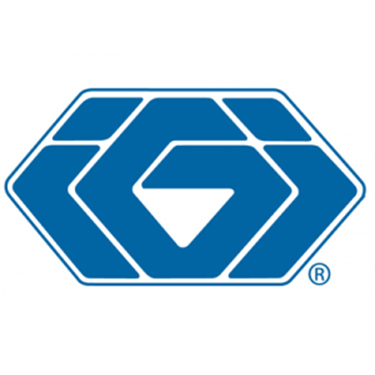 As of 04/14/2020:
This product is discontinued and no longer available.
Details
We recommend the IGI 4625 Pillar and Votive Blend Wax as a replacement for the IGI 4794 Votive Blend Wax. This votive wax blend from IGI requires no additional additives to make great votive candles. It can hold 1 oz. of fragrance per pound (6%). This wax is a bit softer than pillar waxes (which gives better hot and cold throw), but is harder than container waxes, allowing votives to keep their shape. * The weight on slabbed wax can vary slightly.
* Cases contain 6 slabs of wax packaged together in a reinforced cardboard box. 60 lb. Case size: 19" x 12.5" x 10.25" For help choosing the right candle wax for your candles, visit our Wax Guide.
Wholesale Ordering
View our wholesale page for more information on ordering in bulk.
Reviews
I have not had any unpleasant oder when melting this wax. Maybe the formula was changed.
4794 has been great so far.
I am a casual candle maker, I sell to friends to cover expenses. So far everyone is happy. Good Cold and Hot throw. I have been using CD-5 wicks (cotton braided). Which is smokey if candle is blown out. but dipping wick in wax, no smoke. With the CD-5 ,candles will burn until there is nothing left but the tab. As far as the wax goes .I am pleased. It does need a second pour. Not a big deal for me. Candle Science suggests an LX wick..since I'm still experimenting I will try the LX.
This is extremely frustrating for me.. I've got customer's orders backed up now because I basically blew my money on poor quality wax. No matter what I do I cannot get the odor out of this wax.. it's not blending with ANY of my oils!! The oil goes straight to the bottom. My customers are now complaining because their tarts do not smell like they are supposed to at all ): I'm wondering if there's a way to get a refund?? Highly doubtful but I'm gonna give it a shot! I should've just bought tea lights from Walmart and used those for tarts but instead I'm stuck with a stinky, poor mixing wax.
really like this wax. My customers love the votive canldes I make. I use the zinc core wicks and i sometimes use a little over an ounce of fragrance. never noticed the smell mentioned below.
Really bad rubbery smell coming from this. I was so disappointed. I made 16 packs of 12 count tarts and they ALL have this smell to them no matter what scent I used.
I think it's time to find another way to ship cases of wax. I don't complain much, but each time I have ordered case wax the box is torn open, chunks of wax ar missing and cardboard from the packaging is embedded into the bottom wax slab.
I like the product...just HATE the shipping/shipper.
Even putting the wax slabs into a plastic bag would eliminate most of the missing pieces a embedded cardboard.
This wax used to be good. I order a case. I can't get a hot throw for the life of me. Also Really bad petroleum odor while burning my votives.
Great product with one complaint
I love this wax! It is the classic votive blend for a reason, and it makes wonderful, flawless votives that hold and throw scent very well. Scent throw while cold may be just as good as that while lit!
I only have one complaint -- this wax does require several re-pours. Generally, 2 additional pours will get it, but it is something to keep in mind. I have tried modulating pour temperature and intervals, but Otherwise, great!
Customers love this wax, and it does well at 1oz scent per pound, and takes dye well.
I always