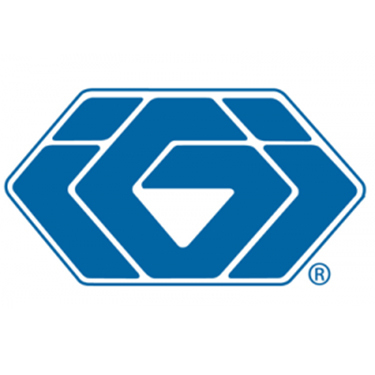 Ready to Order?
Out of stock. Expected: East Coast 5/7, West Coast 5/14
Out of stock. Expected: East Coast 5/7, West Coast 5/14
8-23 Cases
$87.89
$1.91 /lb
24-39 Cases
$85.46
$1.86 /lb
40+ Cases [Pallet]
$82.27
$1.79 /lb
Details
Product Updates: As of March 3, 2021, the manufacturer adjusted case sizing for this wax from 50 lbs. to 46 lbs. and from 25 lbs. to 23 lbs.
Get the best of two worlds with IGI 6046, a coconut and paraffin blend wax specially designed for use in container candles. With the excellent scent throw of paraffin and the slow burn of coconut, this wax is a great choice for beginner and experienced candle makers alike. The bright white hue of IGI 6046 allows for truer colors in your finished candles when used with dyes, compared to other vegetable wax blends. The excellent glass adhesion of this wax makes it ideal for clear and transparent containers. It has a very soft texture with a melt point of 120ºF, something users in hot climates or who ship candles in hot climates will want to note. No additional additives are required. This wax was previously named IGI 6570.
To help you get the best results from IGI's 6046 Coconut/Paraffin Blend Wax check out our lab notes.
This wax is very soft and is packaged in a 23 lb bag.
For help choosing the right candle wax for your candles, visit our Wax Guide.
Wholesale Ordering
View our wholesale page for more information on ordering in bulk.
Properties
| | |
| --- | --- |
| Wax Type | Coconut/Paraffin Blend |
| Appearance | Smooth, Opaque |
| Application | Container / Tealight |
| Max Fragrance | 10% or 1.6oz./lb. |
| Rec. Wick Series | CD / ECO |
| Melt Point | 120° |
| Pour Temp | 175° (+/-5°) |
| Prop 65 Warning | No |
Instructions
Heat to 185°F using a double boiler. Add 6% of fragrances (1 oz. per pound of wax), remove from heat, and stir for two minutes. Pour at 175°F (+/-5°F). Allow candles to cure for five days for optimal fragrance throw.
Documents


Reviews
This Wax is amazing, the CT/HT I get with wax is awesome.
Hello, I am interested in purchasing this wax for my line, has anyone received a response from CS on how to help with the massive soot? I see they respond ": someone will get back to you on this" but it would be helpful to tell us all. Can anyone assist on what they said?
As others have noted, this wax has a great hot throw but I did have issues with sooting when I used a wooden wick. The sooting only occurred when the candle was about 3/4 burned. I just poured a candle using Premier wicks. The candle has burned about halfway and there has been no issue with sooting. I will try to follow up once the candle has been fully burned.
My candles have an amazing throw and burn beautifully until about half-way down. Once the candle has burned down to about mid-range of the container I get a lot of soot and smoking. I am using 10% fragrance oil and an LX 14/16 wick. Double wicked. Help..... The container is 4.1 inch wide by 4 in tall.
Is there a fix for the amount of soot produced by this wax? I absolutely love working with it, the smooth & bright appearance and the fragrance throws are top notch, but my vessels look like they've been through a fire! What can I do to control all of the soot in this wax?
I really enjoy this wax has a great hot throw, however I am struggling to find a wick that does not produce a-lot of soot. I tried eco and cd wicks and none of them are doing it for me. Any other suggestions?
I decided to switch from the soy 464 wax to a paraffin blend wax because I didn't like how it looked when cooled and had many problems with it cosmetically. I decided to go with this wax because it was on sale, unfortunately I've noticed so much soot when testing the candles on my own and I bought 50 lbs of it. To the point where the whole top of the container turns completely black. I am just starting my business so I don't have the money to buy new wax and unfortunately have to finish this wax. I went with the recommended CD wick series but I'm afraid switching the wick won't do anything.
Thanks for leaving a review! We're sorry to hear you're having issues with your candles. A member of our support team has reached out to you to better assist you!
Love this wax and the throw, I switched from another brand, however, I had customers complain about the soot. Any suggestions?
Way too much soot but otherwise okay
The amount of soot that is released from each is concerning and should be properly addressed. Aside from that, the wax allows for smooth pours and has good throws with most fragrances.
Thank you for letting us assist you with this!
I am overall happy with the wax, pours beautifully, great scent...but the soot is too much. We quit using the clear libby and switched to the black because it was so bad. But I want to use some color and want to go back to the clear jars. Should we double wick it to come down on the soot?
I really like this wax, but it is a little messy to work with and I do not like how much soot that I get from my candles. How can I fix this?
Hi! A member of our team will be reaching out for further assistance!
I really like this wax, but need guidance on how to reduce the soot from burning the candle.
Hi there! A member of our support team has reached out to you via email to assist further!
Can anyone tell me what kind of wicks the they use with this wax??? Love this wax
Hi! We recommend the CD series for this wax. To see which size CD wick to start your testing with, you can check out our wick guide here! https://www.candlescience.com/learning/wick-guide
I love this wax. It has great glass adhesion; the best scent throw (both HT & CT) of any wax I've used; it takes color beautifully (because it's a bright white); and, it offers a lot of forgiveness if you overheat or pour too cold or hot. I do add a percentage of another wax to this wax (to create a "firmer" wax, to create a longer burn time), but this wax makes up 90% of the candle. This wax comes in a bag and is messy but I cut it up and place in a large plastic bin.
I love the HT I get from this wax, however my walls are black from the soot and a few of my customers have complained as well.
Any suggestions?
Hi there! A member of our support team has reached out via email to offer further support!
All About Grace Candle Co.
I would Like a little help on this. By far as far as performance, HT/CT, appearance, etc. it's awesome! But, I have noticed a very high amount of black residue on surfaces in my home. What can I do to fix this? I worry That customers will start to have this issue as well!
Hi! A member of our support team will be reaching out to help!
I love this wax. Beautiful pour, so bright white. Great scent throw. But the glass adhesion has not been good at all. I have tried pouring at higher temps 175 degrees all the way down to 150 degrees and I still get the poor adhesion results.
Can anyone help me?
Hi! Thanks for reaching out to the Support Team so we could assist!
I came from using 464 and just did not get the results I wanted. The ease of use was like no other but the 6046 had much better finished products. I cut slabs out of the bag and then make into cubs. It's still a sticky mess but easier to handle in cubs. I keep it in a tube and pull that sucker out as needed. Smooth tops, few wet spots, great hot and cold throw, accepts color nicely, and super easy to test fragrances.
I'm using IGI6046 with 8oz apothecary jars. What are the best wicks for this?
I have previous been purchasing a soy blend but just was tired of messages with it because some fragrance just don't take to it. So I was hoping to get a good hot throw with this wax. Sadly it wasn't what I thought the comments were claiming. Struggling to get a hot throw after reading the lab notes and everything. I even did 12% FO load and still wasn't much. I bought a significant amount and need to figure out how to use it. I need help!
Hi! Thanks so much for leaving your review! A member of our support team has reached out to better assist you!
New candle maker here & I absolutely LOVE this wax. The wax is pure white & the tops come out smooth every time. I have never needed a second pour. I add fragrance at 175 & pour at 150. Pouring at a higher temp gives me poor glass adhesion. Very consistent results with this wax!
Only bad thing is it comes in a 25 pound bag which makes it kind of hard to scoop out.
I was nervous to get this wax because I was using the coconut soy wax from wooden wick and I LOVE IT it was so easy to work with and my candles smelt amazing but the problem with them is that it took 3 weeks for me to get my products and their wax is very expensive. So I did some research on this coconut paraffin blend and I saw nothing but good things so I though why not and gave it a try and I must say, I'm hooked! This wax is so buttery and easy to work with and gives out an amazing hot and cold throw. My customers and I are very satisfied with this product! Only complaint I have is the packaging. The wax being in a big 25lb block took some time to take out and separate. But I will 100% take that inconvenience and take the extra time separating for this wax!
What I do to make this work for those who are having issues:
I'm making 8oz jars and use wooden wicks from a different company (I wish candle science carried them I love wooden wicks.) I melt exactly 15 oz of this wax to 200 degrees then I take it off the flame, add my coloring and 1 oz of fragrance. Then I wait and pour my wax once it reaches down to 150 degrees and that makes exactly 2 8oz candles I hope this helps you guys!
Just buy it! I've tried every wax out there, this is hand down the best! Smooth milky white pours every time (using double pour method) cold and hot throw are phenomenol at 10% load. I use eco wicks with this wax they work really well! The only downside is this wax is very sticky and thick but scraps of surfaces very easy and I just wear gloves when melting in. I previously used 464 soy wax. It was a great wax to work with but so many imperfections on the tops and barley any cold or hot throw.
So far this wax is easy to work with. I literally just finished making a few candles to test, so I havent lit them yet. The issue that I have so far is that the wax takes on whatever the color of the fragrance oil is. That sucks when you want all of your candles to be white...
New company and this wax has been great. We did a lot of research before deciding on this wax.
Hearts Content Candle Co.
This wax is wonderful! We have tried many waxes, and this one is consistently the best fragrance throw and overall beautiful appearance. Our customers rave about our fragrances (Candle Science) and the great scent throw. Thank you!
Works well for metal thins
Great wax if you're not using clear glass containers... it won't adhere to the glass no matter what you do. Other than that it works great and that's the only reason why I'm giving it a 4 stars
Hello, I got this wax based on the good reviews cause i'm always using 444 or 464. Just wanted to try something different by using glass instead of the tins. Based on the information it states that this wax is good for glass adhesion when it's does not hold to the glass no matter what the temperature. I've heated the glasses in the oven prior to pour even heated some of them with the heat gun and still poor adhesion. Does anyone know what wax is good for glass adhesion I know that it doesn't affect the candle but first impression is everything. I used a different wax with another company that really works really well with glass adhesion, but I been dealing with candle science for 5 years now and just wanted to be consistent. Other than that I have nothing but good things to say about my candle science team. I love the promptness to replying back to emails, and mailing the products in a timely manner.
Hi there! We're so sorry to hear this, and we'd be happy to help troubleshoot with you. Our support team has reached out to you via email!
I love this was the best wax ever!!!!!
I used this wax with snickerdoodle fragrance added it at 185 degrees and poured at about 132 degrees and they were flawless but the hot throw wasn't as strong as I thought it would be. Then I used the same procedure with the coconut bamboo fragrance and this time four out the eighth jars I used had sink holes and the hot and cold fragrance throw was very weak. Still trying to find the best method for consistency.
Love this! Great for beginners!
I'm obsessed with this wax! I'm a beginner and am still trying to master making with soy but this wax is definitely a home run! Easy to pour, sink holes are easy to fix with second pour and they come out beautifully, smooth tops & bright white.
HT/CT is amazing after one day, I used Sea Salt & Orchid at 8% in a 6 oz tin.
Please keep this wax CS! It's going to be my go-to moving forward.
Beautiful wax! Easy to work with! And my candles smell amazing!
Love love love this wax! I poured a candle yesterday afternoon, scented with lavender FO at 8%, poured into a 3-wick tumbler with three 3/8" wood wicks. I just lit the candle less than 30 minutes ago and I can already smell it. This wax doesn't need any cure time. I do sometimes get sink holes but that's due to pouring temp and whether the jars were heated - just pouring technique and nothing to do with the wax itself. Pours nice and creamy looking, no frosting or wet spots, burns well. I'm totally sold on this wax.
I really love this wax! It makes the perfect candle every time! Initially I had been using the max fragrance load (10%) but I was testing some candles in the 3 wick jars and decided to use (6%)FO and 1lb of wax. Let me tell you I was blown away, I made and tested the candles the same day and they smell AMAZING! I use RRD 34 wicks and although they work well, it takes too long to get a full melt pool so I'm going to wick up and see what happens but one thing for sure is that I will not switch to any other wax.
I absolutely love these jars, but I'm having trouble with finding the right wick. Also, what is the oz on this jar? It only shows that the wax fill amount is 8.5.
Hi there! We would love to help with your wick selection. We've reached out via email to better assist you!
I've worked with this wax for over a year trying to find the perfect wicks. I've tried literally every single wick there is, almost impossible to get a perfect burn with a single wick in the 8oz tumbler and triple wicking I was never able to get it perfect. UNTILLLL nowwwwww! Gotta search other places for the wicks but Premier wicks work best. Premier 799 in the 8oz tumbler gave almost no mushroom and a perfect burn even at power burning for over 12 hours. And small zinc core wicks for triple wicking is best. If you HAVE to go "all natural" then premier triple wicking with a smaller size is best but still not as good as zinc core. All BBW candles use zinc core wicks. You won't find a natural wick that burns as well for triple wicking. Trust me, I have tried for 3 years lol. The wax is the best wax I have found.
This wax is pretty good. Good CT great HT. This wax excels with a 2 week minimum cure time, but more is better. Adhesion wet spots are going to happen no matter what you do as far as pouring at different temps, its just the nature of the Paraffin that is in it. Gotta say, it always makes a great looking candle. Gotta try different wicks, not just the ones CS is suggesting.
Added 10% fragrance at 180, poured at 165. Cured 3 days. Did not experience a good cold nor hot throw. In fact less on both than Soy 464 wax using same fragrance. Recommendations to improve? Not giving up yet. Also wicked CD 12 on a 2.75 inch container.
Hi there! We would love to help you improve your fragrance throw. We've reached out via email to better assist you!
Creamy, great scent throw
I love this wax. I wish it came in slabs because it makes shipping more expensive. Perfect melt pool. I used in 7oz round containers. Just great. Max fragrance load.
Hi, just wanted to know if this wax can be used for wax melts
/
Hi! The IGI 6046 is a fairly soft wax so we recommend it only for tealights or container candles. We would not recommend using it for wax melts.
I know that they cannot tell us the percentages of coconut to paraffin wax in this blend but it would be nice to know if there is more coconut or more paraffin wax? I don't see what the harm in that question is. I would really like to try this wax but it is expensive and shipping is crazy. But I will spend the money if there's more coconut wax in it.
Hi! While the manufacturers do not publicize the exact ratios of the wax, based on performance, we believe it to be a higher percentage of paraffin.
I absolutely LOVE the performance of this wax. It has an amazing hot and cold throw. The issue is that it is a logistical nightmare. The wax is much more soft than soy and feels "greasy". It comes in (2) 25 pound cubes. It is very hard to cut/scoop your measurements. When you get going, whatever tool you are using becomes slick. It adds a good amount of time on to your production. There is also a significant amount of wax that remains on the plastic packaging when you are finished. You just can't quite get all of it off. For the price point, I feel like it should be manufactured in slabs to make it easier/faster for candle makers. Also, you shouldn't have that much "loss" that adheres to the packaging.
I started making candles a little over a year ago. I wanted to use coconut wax and started off with Coconut 83. I did find it difficult to wick, but I loved it! I then tried the soy/coconut wax blend and it just didn't behave the way that I wanted. I did my research on this wax - the paraffin portion - because some many people these days think paraffin is "evil" (but it's not!). I read all the reviews I could on the IGI 6046, studied CS's lab test and watched a few YouTube videos on it. Decided to buy the 25# bag of it and...I will NOT GO BACK!! I love this wax!! It is so easy to use. It melts beautifully, pours great, cools wonderful and leaves smooth & creamy tops! There have been a few - like 10 out of a 100 candles so far - that have had minor sinkholes, but nothing severe and nothing that could not be fixed with a very quick heat gun hit. I have not noticed any pitting on top, no frosting at all and a few wet spots here and there, but again, a quick hit with the heat gun and it is all gone. I have also noticed minimal shrinkage and great jar adhesion - that is with both pre-heating my jars and not pre-heating my jars. This wax has worked well with every scent I have tested it with and has been very easy to wick. the only draw back (to me anyway) is that it does come in a big bag and is a solid cube. It is a little hard for me to scope it out of the bag, but then again, I have a bum shoulder and carpal tunnel in my wrist, so it may not be a problem for others. Currently, I am using the 8 oz. Mason Jars and most often the CD 12 wick works great. Happy candling!!
After trying and failing with soy I wanted to stay away from anything that had soy in it. So I decided to try this and after I made my first candle I was in love!! It gave me the hot throw I wanted and beautiful smooth tops (after fixing the sink holes with a heat gun) and the white color is just beautiful. It is a pain getting the wax out of the bag but the great candles I get out of it definitely out weights it. I've tried CD and HTP wicks and found that HTP works the best.
***LOVE...THIS...WAX!!!***
After spending a bunch of time and money on soy waxes and trying to produce an AWESOME candle, I pretty much gave up in frustration...I tried numerous soy waxes, from a variety of different suppliers only to have wicking and burning issues and inconsistent performance. I was ready to just give up and count it all a loss.
I decided to this wax a try and VOILA!!! EXCELLENCE from the beginning!!!
I used the recommended wick from the wick guide, followed the directions and I ended up with the perfect candle!!!
EXCELLENT HOT and COLD THROW!!!
Let them cure for about 3 days and you will be so pleased...!!!
Great Hot & Cold throw. Has sink hole issues but the wax performance outways that issue. Highly recommended.
I bought this wax to add candles to my product line. I am so happy I did! It is such a wonderful wax to work with! It is a very soft wax, which lends to cutting it easily; however, the softness makes it a little sticky with handling. This wax melts quicker than other waxes I have used, which allowed me to make more candles in less time. It holds color and fragrances really well. I plan to buy this wax again and would recommend it to others.
Love this wax! Great hot and cold throw. It is similar to working with parrafin/soy blend but BETTER!!! I recommend this wax for container candles.
I absolutely love how wonderfully this blends with pigments. I'm in love!
This wax is awesome! I have used it many, many times over. It is very comparable to IGI 6006. If you are looking for a high quality blended wax the IGI 6046 is for you. It has all the properties of soy & paraffin, but with coconut. IMHO coconut is better than soy in both texture, pour, and fragrance load. I always max out my FO to its fullest. I wanted to post a review of this wax so others will know it is similar to the IGI 6006 but just slightly better. The wax is not in slab form, it comes in a plastic bag and it is slightly difficult to remove. I use an ice cream scooper and a dull knife to literally cut the bag from the wax cube and then scoop the wax out. And trust me, it is worth the work getting the wax removed from the bag. I also recommend removing the entire wax cube from the plastic bag and storing the unused wax in a 5-gallon plastic plaint tub (which you can pick up at any local hardware store or online) I hope that you enjoy this wax as much I do!!!! :)