We ship to Canada!
CandleScience now ships to all Canadian provinces via UPS.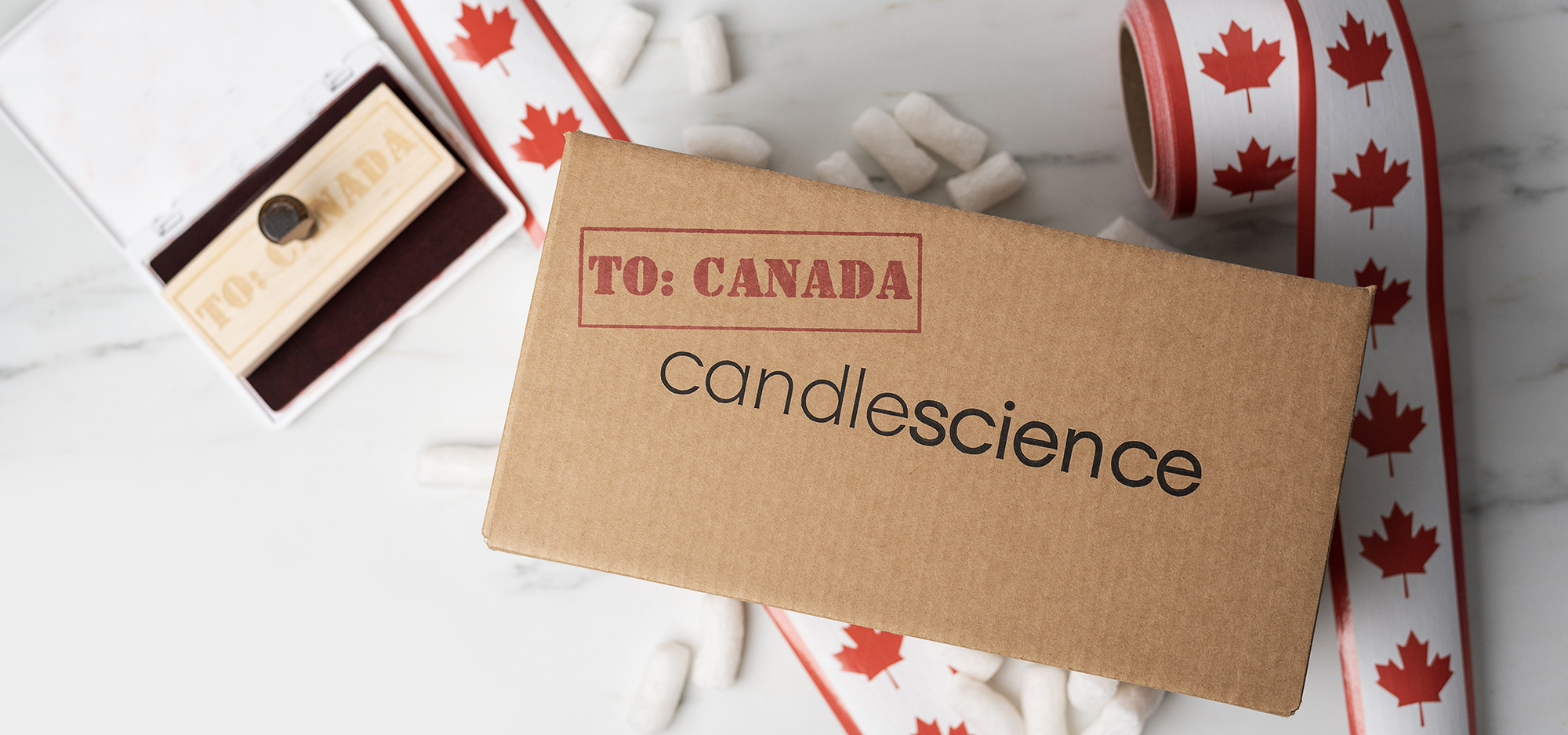 Canadian neighbors, we're thrilled for you to experience the joy of seeing a CandleScience package at your doorstep. 
Offering international shipping has always been a goal of ours, and Canada is one of the top-requested locations from makers. 
We look forward to extending the same level of service and high-quality candle and soap making supplies to our Canadian friends up north, whether you're a beginning candle maker, looking for a new hobby, a business owner, or a seasoned maker. 
CandleScience is a leading candle and soap supply company in the United States. We specialize in developing fragrances with industry-leading safety standards and we strive to provide the best customer service in the industry. Seriously—have a candle or soap making question? Our Support team can help with troubleshooting your candles, understanding industry norms and terms, and more. Please, don't hesitate to reach out to us. 
Welcome to the CandleScience community, Canada!
Shipping to Canada is currently offered through UPS small package services, including UPS Standard and UPS Worldwide Expedited. We hope to add more options, including Freight, in the near future.
We're unable to ship to the Yukon, Northwest Territories, and Nunavut at this time. However, our team is working to make this service available soon.
Learn more about CandleScience here.