What you need to know about using graphics and images for your business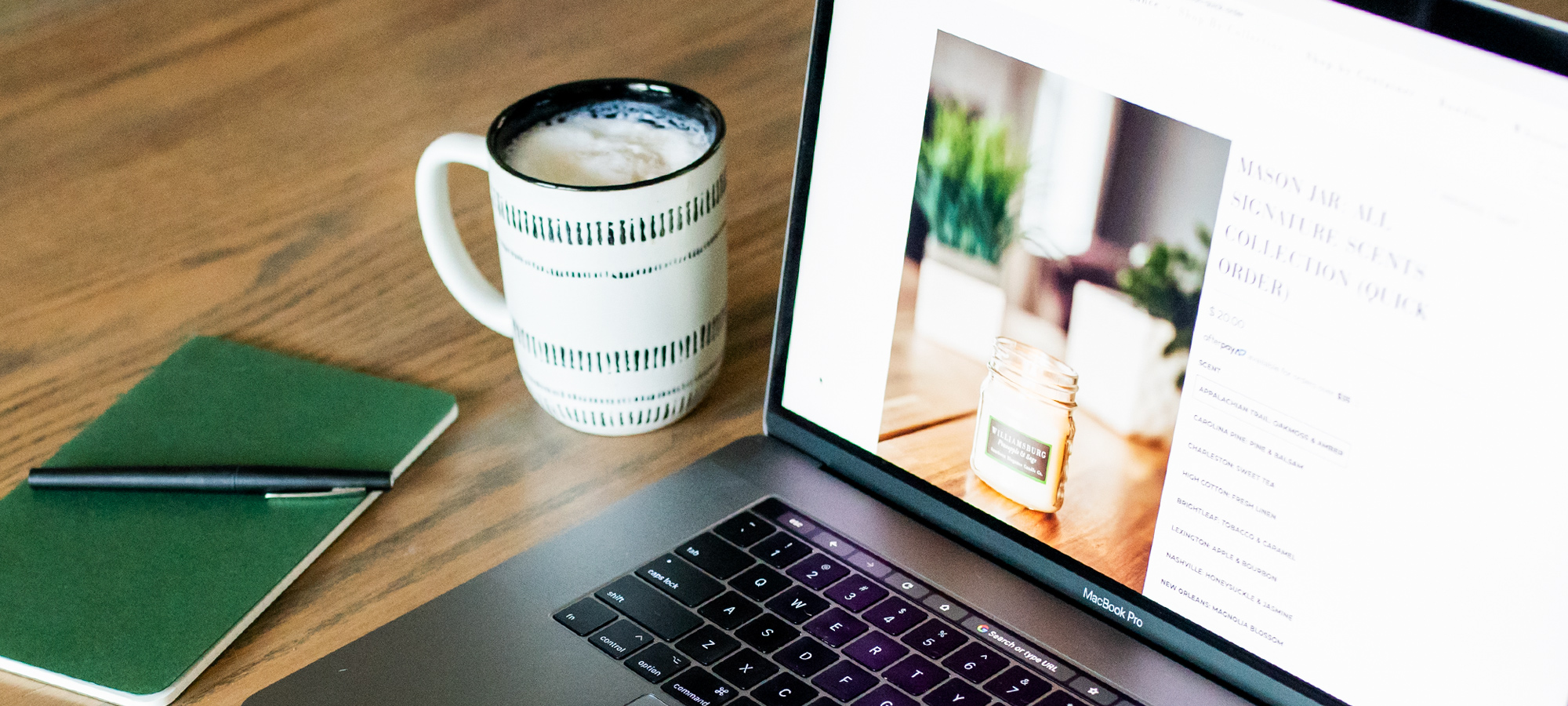 You've started building your business, and now it's time to begin developing your branding. Brand aesthetic is an integral part of your new business; it creates an overall customer experience and helps set your brand apart from other brands. Using professional graphics and images on your website, packaging, and promotional materials can strengthen and increase the perceived value of your brand. There are plenty of great graphics and image resources online, but before you download and start creating, there are a few important things you need to keep in mind.
Images, graphics, fonts, copy, and other content commonly found online are not necessarily free to use for however you choose. They are protected by copyright. This means permission or a license is required to be able to use these assets with the stipulations spelled out by the creator.
It's important to know that these assets do not need to have the copyright symbol (©) displayed in order to be protected; a work is copyrighted as soon as it is created. In other words, any images you find on the internet ARE copyrighted.
For more information about copyrights, visit the U.S. Copyright Office website. 
What does this mean?
If you use an image for your business without the proper license or permissions, such as for product labels, on your website, on social media, etc., it's considered stealing. This can lead to the owner of the image sending you a cease and desist order, requiring you to immediately stop using all of the images (or written text), or worse, require payment for using their assets. 
This is not a fun experience; it's better to make sure you're properly using assets in the beginning to avoid a major headache later. If you aren't sure whether an asset is allowed to be used, a good rule of thumb is to assume that it is not. 
Know licenses and permissions
There are many reputable websites where you can purchase images, graphics and fonts to avoid copyright issues. We've listed a few of our favorites below. Whenever you find an image, graphic, or font on a reputable website, there will be a license listed for that particular asset. Licenses spell out how exactly it may be used and are very important to read before using that asset.
Licenses are not all worded the same and can sometimes be a bit confusing. Some will be free to use for personal use only, but require purchasing if you want more use rights, like on your business's website. Others, like an open license, will allow personal or commercial use. As a business owner, it's important to make sure that the images, graphics, or fonts that you purchase or find as free downloads are licensed for commercial use.
Some commercial licenses have restrictions on how exactly you can use the assets so be sure to read all of the information. If you are not sure that your intended use falls under the license, contact the creator for clarification. If you cannot get clarification, the best option is to find another asset that you are sure is permitted for your intended uses; you don't want to find yourself in a sticky situation later on.
Resources to get you started:
There are a lot of great resources available if you are in need of images, graphics, and even fonts. You can find sites that have free downloads for certain assets, but as mentioned before, always read the license terms carefully. Paying for images through stock sites will give you the most options; there are a lot of affordable assets out there that won't break the bank, which is good news for any small business owner who is just starting out. A lot of sites do offer monthly plans if you're looking for a resource you'll use repeatedly and often.
We've rounded up a list of sites to get you started:
Images and graphics:
Free and for purchase fonts:
Other:
Collaborate with local creatives:
Beyond using stock images, you can look locally to other creatives for help. There are likely many talented photographers, graphic designers, and copywriters in your area. Working with other local creatives is an excellent opportunity to highlight other's talents, connect the community, build business relationships, and create a truly unique brand experience.
Think about your favorite brands and the images, graphics, and written content they use. Are they using familiar stock images or similar assets to other brands? Using stock images and graphics can run the risk of being recognized as stock. By collaborating with other creatives, you invest in creative assets that are one-of-a-kind and give your brand its own identity.
If you want to give photography a shot on your own, check out our product photography series to help you get started.