CANDLE MAKING AS A FUNDRAISER: A TEACHER'S STORY
Christopher Gibson is a special education teacher who uses candle making as an effective learning tool and fundraising program for his class. We interviewed Chris to learn more about his inspirational story.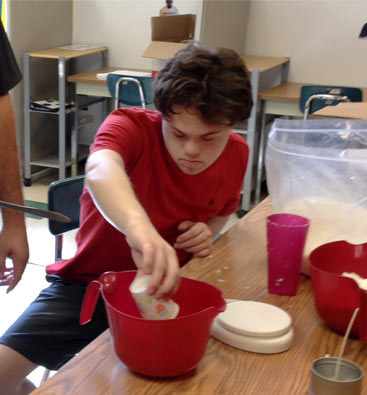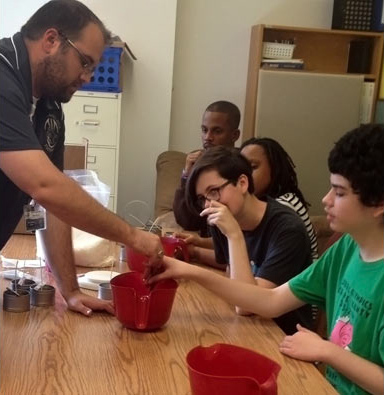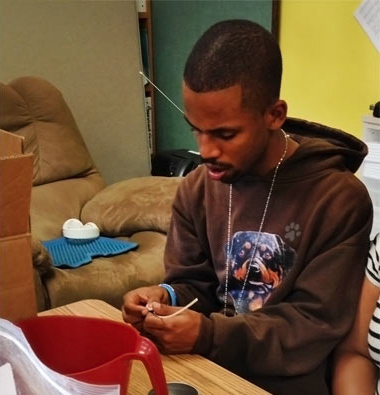 3 Tips for Starting Your Own Candle Fundraiser
1. First make candles for fun!
Before starting a fundraiser make sure you are familiar with candlemaking. Our soy candle making kit is a great option to get started. It will familiarize you with the candle making process and help you be more efficient when organizing a candle fundraiser.
2. Keep your product line simple.
We recommend starting out with 8 oz. candle tins. They are easy to use and can minimize minor imperfections such as wet spots. We also suggest keeping your scent selection to 4-5 fragrances. Consider selecting scents that have year-round appeal or scents that correspond to the season of your fundraiser.
3. Make your samples first.
To minimize your initial investment in supplies, it's best to make a few samples. You can start with a kit and then select an additional 1oz. fragrances for your sample candles. Once you've received your orders and payment, place an order for the materials needed to fulfill the orders.
Thinking about starting your own candle fundraiser? This order form template from Chris can help you get started.
Whether you've got questions, want to share ideas for launching your own candle fundraiser, or just want to chat, we'd love to hear from you!
Have an inspirational story?
Shoot a brief email to [email protected] introducing yourself and your candle business. Your story might be the next one we feature on the website!