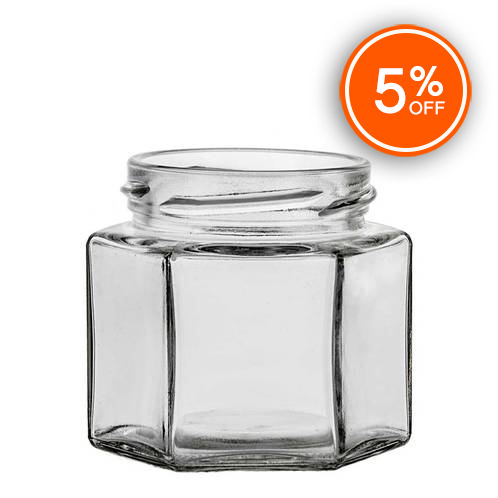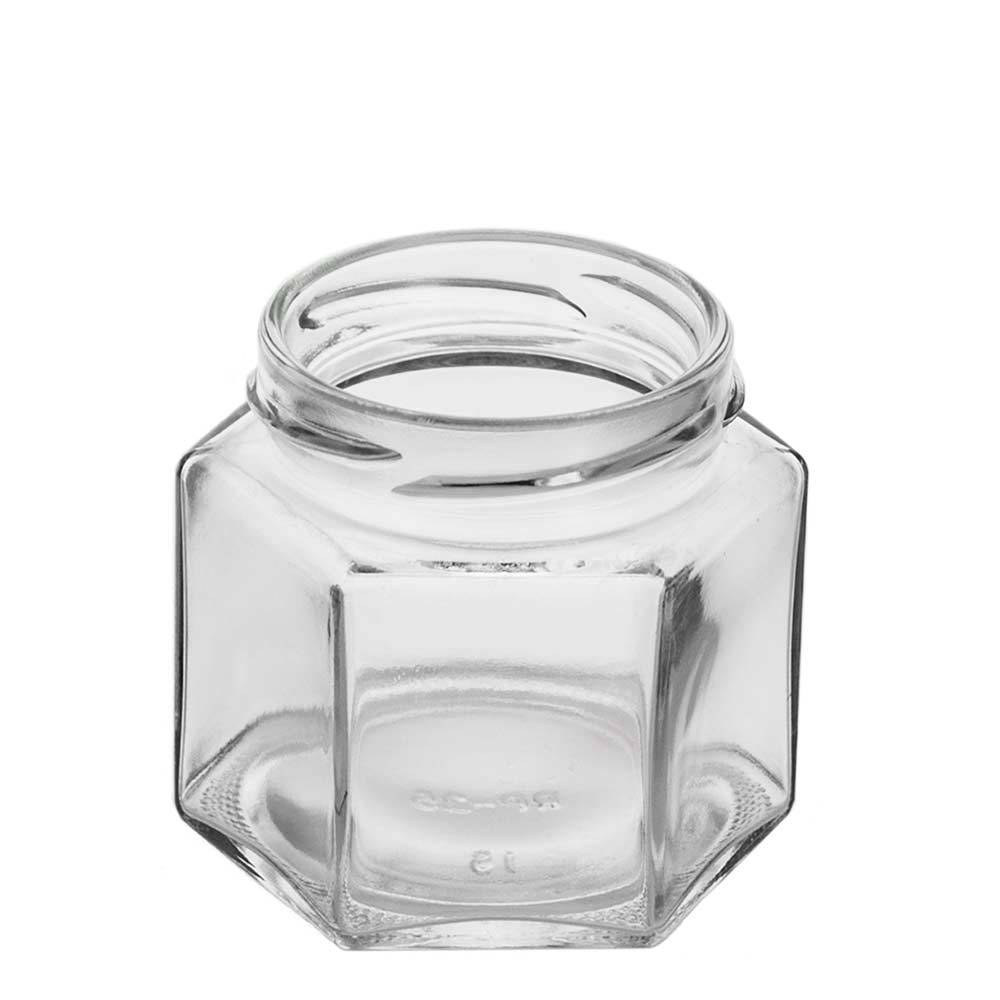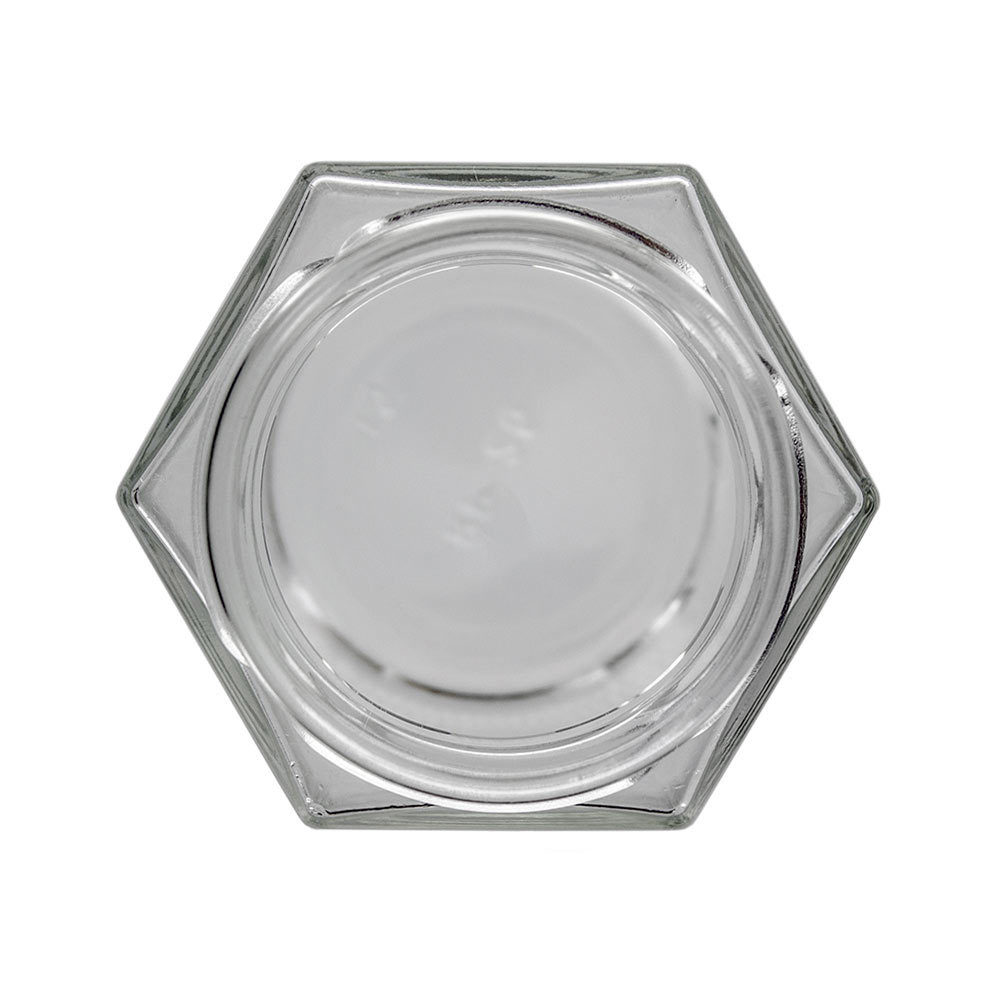 As of 03/31/2020:
This product is discontinued and no longer available.
Details
The 4 oz. is the smallest in our Squat Hex line.
Tops are sold separately.
The 4 oz. Squat Hex Jar works with the #58 Twist Tops in gold or silver.

How much wax will it hold?
Wax Weight (to Fill Line) - 3.5 oz.
Volume (to Overflow) - 4.7 fl. oz.
Manufacturer Spec. - 120 ml

Looking for a wick suggestion?
GB 464 - CD 8
IGI 4630 - LX 14
IGI 6006 - ECO 2
Check out our wick guide to see recommendations for other waxes! Our recommendations are estimates and should be used as a starting point for your own burn testing. >

Looking for labels?
Put the finishing touch on your candles with the perfect product label from Avery WePrint. Browse designs, create your own, and take 10% off all label orders! Head to
avery.com
to get started.
Each of the six flat sides has a maximum labeling area of 1 1/4" x 1 5/8".
ImportedWholesale Ordering
Check out our
wholesale page
for more information on ordering candle supplies in bulk or by the pallet.
Properties
| | |
| --- | --- |
| Height | 2.5" |
| Diameter | 2.59" |
| Max Labeling Area | 8 1/2" x 1 5/8" |
| Prop 65 Warning Required | No |
Reviews
So cute! Good price too!
Thanks CS
This is a great jar at a nice price.
I love theses jars. They're a different look than any jars I've seen otherwise. They work well for my candles and they'll work well for yours too!
Common Scents Candles - owner
These jars have been backordered for over a month. Each time a date is given, it is pushed out to another date. I really need these jars.