This jar has a fresh, streamlined look that translates well to a variety of different branding aesthetics. The small size makes for appealing testers and scent samples. These jars are made with more than 50% recycled glass, which can cause a slight tint to the container.

Looking for a lid?
The Small Straight Sided Jar (Threaded) works with any of the 58-400 Threaded Lids:
58-400 Black Plastic Threaded Lid
58-400 White Plastic Threaded Lid
58-400 Black Threaded Lid
58-400 Gold Threaded Lid
58-400 Silver Threaded Lid
How much wax will it hold? 
Looking for a wick suggestion?
Check out our wick guide to see recommendations! Our recommendations are estimates and should be used as a starting point for your own burn testing.
Looking for labels?
Put the finishing touch on your candles with the perfect product label from Avery WePrint. Browse designs, create your own, and take 10% off all label orders! Head to avery.com to get started.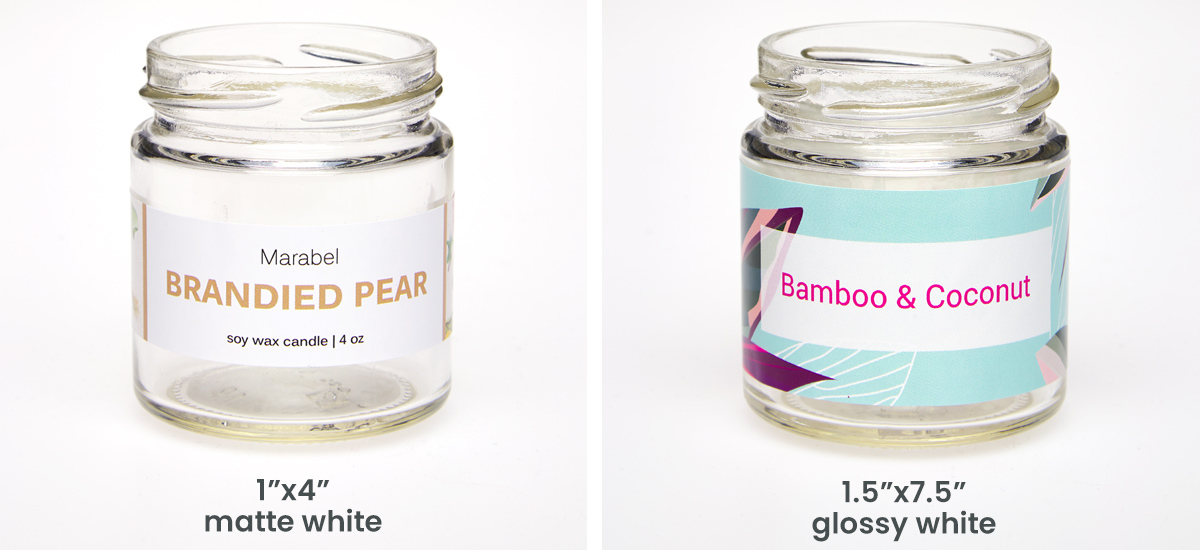 Note: Due to the short neck on a threaded jar, the lid will sit more closely to the shoulder of the jar than with a twist top jar.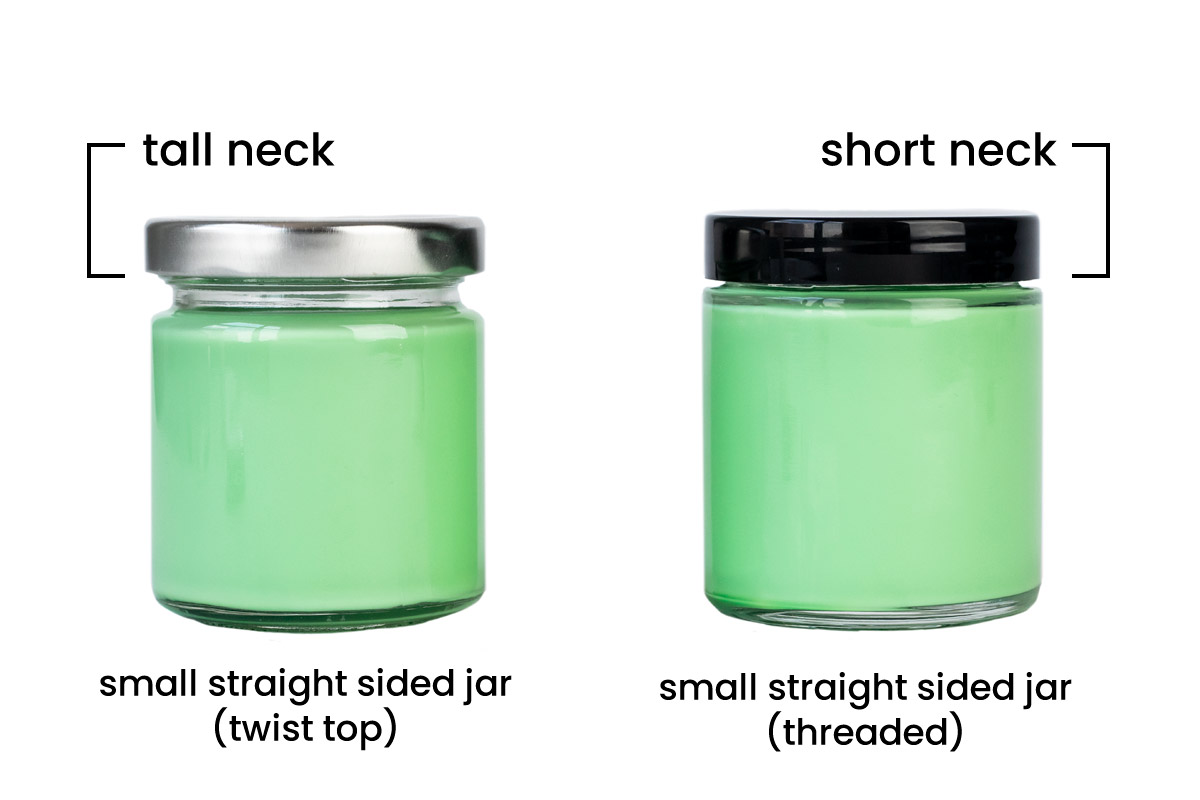 Need shipping boxes? 
Flush Packaging offers durable shipping boxes custom fit to a wide variety of CandleScience vessels—ensuring your finished candles get delivered safely.
Wholesale Ordering
Check out our wholesale page for more information on ordering candle supplies in bulk or by the pallet.
Imported