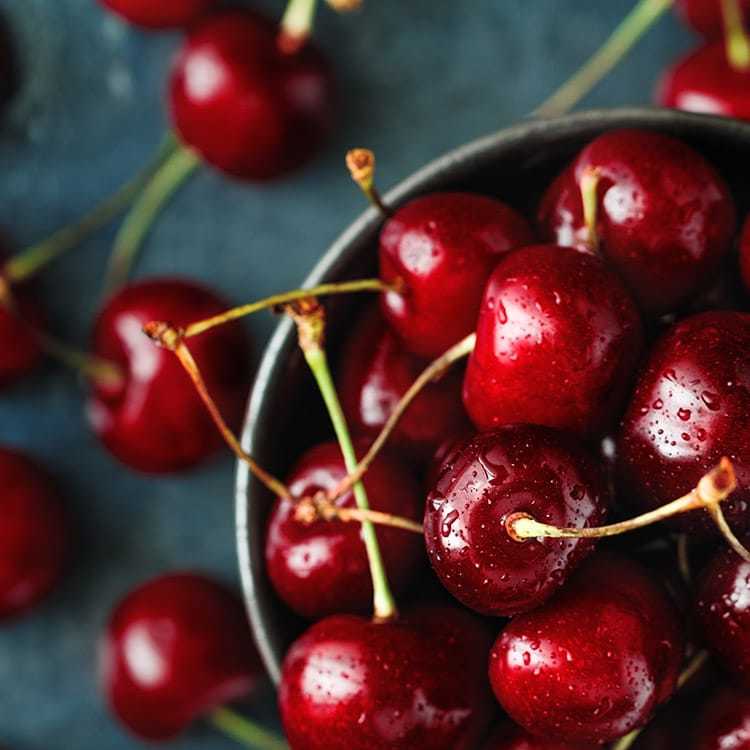 Ready to Order?
6+ 5lb Jugs
$75.24
$0.94 /oz
12+ 5lb Jugs
$67.72
$0.85 /oz
Details
Black Cherry Merlot is a boozy, sophisticated twist to the classic black cherry. Top notes of black currant and apple brighten the red wine and black cherry heart of this fragrance. Aged oak and amber base notes highlight the merlot, while vanilla balances the sweet finish. Patchouli and nutmeg essential oils enhance the wood and spice notes for added depth.

Deep, dark, and luscious, Black Cherry Merlot adds beauty to wax melts, tarts, and candles. Reed diffusers evoke the distinct aromas of a wine cellar, while homemade bath and body products bring a fruity sweetness to any washroom.

This fragrance oil is infused with natural essential oils, including patchouli, nutmeg, and davana.

Note Profile:
Top: Black Currant, Apple
Middle: Black Cherry, Red Wine, Clove
Base: Oak, Amber, Vanilla

Note: Black Cherry Merlot is too strong out of the bottle for the fragrance notes to be in balance. It should therefore only be evaluated in a candle or personal care base.
Suggested Colors
: Burgundy
See our complete list of
candle making dyes
and
soap colorants
.
Note: Bottles filled by weight, levels may vary.
Properties
Candle Safe

Yes

Usage: 3-10%
Soap Safe

Yes

Usage: 2-4%
Lotion Safe

Yes

Usage: 1-2%
Vanillin Content
2.01% - 5%
Soy Performance
Flashpoint
203 °F
Phthalate Free
Yes
Prop 65 Warning Required
No
Diffuser Base Compatible
Yes; Up to 25%
*Usage amounts are recommendations only. Individual usage amounts can vary based on your desired fragrance strength, wax type, soap base, or lotion base. See IFRA certificate for max usage levels.
Documents


Reviews
I recieved this as a free sample and it is spot on. It smells exactly as described, will definitely be ordering some of this FO. It seems as if it will have a strong hot throw especially in wax melts(tarts) form.
Black Cherry Merlot has an amazing combination of scents. I know some people wrote reviews saying they didn't get enough black cherry but I think that's a bonus!! It's a fruity merlot with an excellent hot throw! It sells out fast at shows.

This has very little scent throw, cold or hot. Very disappointing. Will not be purchasing again.
This smells AMAZING! Definitely adding one this to my line! I'm glad I tried it despite some of the negative reviews
very little smell, bring back the old "black cherry" please
Loved the old black cherry as it had a very strong cold and hot throw. Clients looking for fruit forward loved it. The new black cherry merlot has almost zero cold throw and minimal hot throw. I won't be re-ordering. :(
smells like cherry cough syrup at first
I bought this to blend with a wine scent that I had found from another company. At first mixing it I had a fright. It smelled like Cherry cough syrup. Do not dismay though as it cooled the other notes really came through. While I wont purchase this scent again.. do not be afraid to try this one out!
Beautiful Complex Scent in soy
This has been a great seller for me. I stock anywhere from 80-100 candles so I had to change the name a couple of times to get people to pick it up. But now that they pick it up it sells well and people "oooo and ahhhh" over it. This is a high end, complex scent. I can't pick up any "merlot" or "wine" notes, but the cherry comes through and definitely tobacco notes. I would have given this 5 stars but merlot notes don't really stand out for me. Haven't tried it in cold process so can't speak to how it performs. I'll definitely keep purchasing this one.
I am in LOVE with this fragrance! It has the perfect combination of black cherry and merlot. Not an overpowering black cherry scent. It's just right! It reminds me a little of Black Currant Absinthe but more complex. It has a very strong throw in 464.
Evaluated a sample of his fragrance in a GB 464 candle and was not impressed. The cloying sweetness drowns out any complexity and the cherry scent is overwhelming. Doesn't smell high end at all.
Love this one!! I use Soy and it smells great ct and Ht. And it is a lot like the BBW one!!
In my opinion this isn't even a close alternative to the Black Cherry. I mixed it the same strength as I do with my other scents and it doesn't throws scent as well. Not impressed. Please bring back the classic Black Cherry.
My customers LOVE this fragrance as do I! It seems any scent I have that is "alcohol" based is a favorite, meaning wine, whiskey, or liquor. These seem to not be too sweet and not similar to lavender at all. I made "Libation" soaps this summer and they are almost gone.
This fragrance quickly became a top seller for me- it's an exquisite and seductive take on black cherry. Stellar throws and blends beautifully. A staple and far superior to the BBW version.
The poor reviews are truly confounding to me- surely they're not talking about the same fragrance!
The Black Cherry Merlot is nowhere near a substitute for black cherry. They dont even smell close to each other. It is almost false advertising to say that Merlot is a replacement. I dont know why Candle Science keeps getting rid of good scents, but when customers leave, they will get the point.
Hello! We're sorry that you are disappointed with Black Cherry Merlot. While we do recommend this as a substitute for our previous Black Cherry, it is not intended to be the exact same fragrance. It shares many of the same notes, along with elements of red wine and oak that give it a deeper complexity. We suggest trying this fragrance as a similar alternative but acknowledge that it is not the same. If you would like to return any remaining fragrance oil, our support team would be happy to help!
Disclaimer: I don't make candles. I make melt and pour soap, typically exclusively for kids so fruity, bold scents are the norm. That being said, I've already used 2 full 1oz of this fragrance in 2 months. It is BY FAR my best seller ever. The scent is fruity, but deep and complex.
Very nice scent..one of my best sellers.
I love this fragrance. It has a spicy kick to it, with the black cherries mellowing it out. It scents up a room without overpowering it, too.
This evaluation is after a 30 day cure in parasoy. Lovely scent. Good throw. No merlot. The earthy/woodsy notes are coming through as a tobacco. This is a nice cherry tobacco-like scent though.
This scent smells sooo good! It's yummy and my favorite now.
I really like the scent a lot, but I am not having the best luck with the hot throw. I used 464 soy wax and its not as strong as other scents that I have tried. I am ordering 444 soon so maybe that will help.
This is a great cherry scent. A tad bit syrupy for my taste but it sells well!
I am disappointed in the scent of the merlo. Its smells like old furniture. Please bring the regular black cherry back
Owner of online candle store
After a long time of only buying small bottles, this will be my first large bottle purchased. Unbelievable HT. Smells like grape lollipop to me but my kids said black cherry as soon as they walked in. Six thumbs up.
Candle Science pulled a Henry Higgins and made a sophisticated and dignified Dr Pepper. It's not heavy and syrupy. It's bright, deep, and would charm the heck out of a bathroom candle. Summer evening savoir faire.
One of my absolute favorites! Strong but not overwhelming. Wasn't sure I'd love a cherry scent but it's our family favorite. Looking forward to selling this one!
Ok, so I thought I was going to open the bottle and smell a strong, bright, candy like cherry...nope! This one is more complex; it has a nice deep warmth to it! I can detect the merlot, and it's very different than any other cherry scent out there.... this one is S-E-X-Y! Sure to be a hit!
I made a few test candles and reed diffusers. The cold throw in the candle is amazing. I have the diffuser sitting in my office, and everyone is loving it. I was hoping to make it a wine scent, however, I think it is too overpoweringly cherry. Beautiful, sweet, fruit forward and a little exotic. I am not sure how it will burn, but I can't wait to try.
I have had a very hard time finding a Cherry FO that isn't medicinal but Black Cherry Merlot hits the mark. Definitely a bright cherry scent OOB, so I'm really excited to use this in some summer candles!
It has a very strong scent out of the bottle. I can definitely smell the cherry right away, the merlot is a stretch. When I made the candles, the entire house smelled amazing. Now that the candles are completely set, they smell great, very fruity and summery.