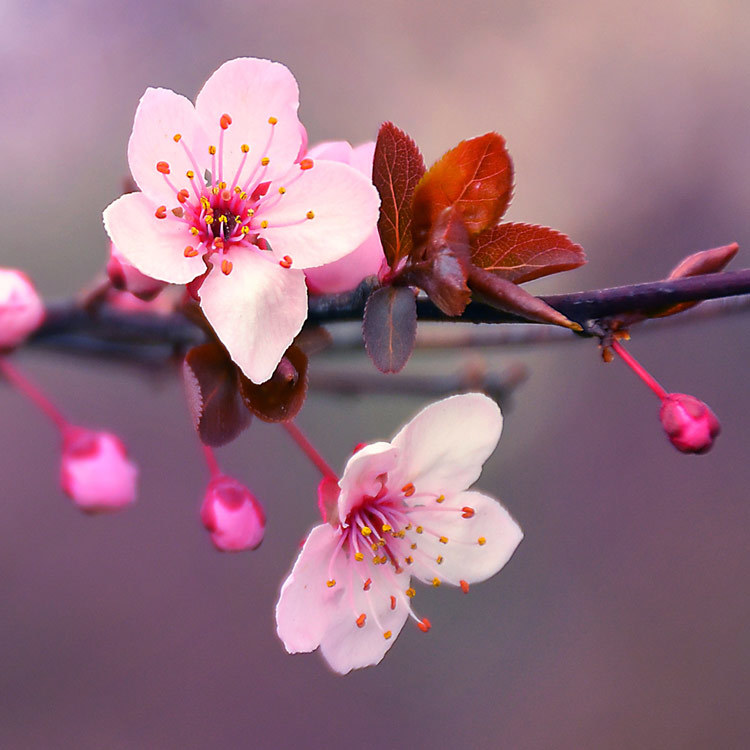 Ready to Order?
6+ 5lb Jugs
$79.94
$1.00 /oz
12+ 5lb Jugs
$71.94
$0.90 /oz
Details
Our Japanese Cherry Blossom fragrance is a fresh take on a classic spring scent. Blooming cherry blossoms are infused with magnolia and rose, while subtle hints of cherry, tonka bean, and sandalwood add depth to this ozonic and airy fragrance.
The naturally delicate floral notes work beautifully in homemade soaps, scrubs, and bath products. Candles, melts, and reed diffusers radiate the fleeting, fragile beauty of springtime with this very clean, floral scent.
Homemade Japanese Cherry Blossom products brighten small spaces and add a floral touch wherever you need it. Give the gift of spring with nostalgic and elegant creations for any occasion.
This fragrance oil is infused with natural essential oils, including cedarwood.
Note Profile:
Top:
Cherry Blossom, Magnolia, Ozone
Middle:
Rose, Cherry
Base:
Tonka Bean, Sandalwood
Suggested Colors
: Any shade of pink
See our complete list of
candle making dyes
and
soap colorants
.
Note: Bottles filled by weight, levels may vary.
Properties
Candle Safe

Yes

Usage: 3-10%
Soap Safe

Yes

Usage: 2-5%
Lotion Safe

Yes

Usage: 1-2%
Vanillin Content
0%
Soy Performance
Flashpoint
211 °F
Phthalate Free
Yes
Prop 65 Warning Required
No
Diffuser Base Compatible
Yes; Up to 25%
*Usage amounts are recommendations only. Individual usage amounts can vary based on your desired fragrance strength, wax type, soap base, or lotion base. See IFRA certificate for max usage levels.
Documents


Cold Process Soap Performance
| Acceleration | Discoloration | Separation |
| --- | --- | --- |
| Slight | None | None |
Lye Water temperature 109ºF
Oil temperature 106ºF
We experienced slight acceleration, but no separation occurred. Once brought to a medium trace the soap thickened quick. After 24 hours we compared the soap to our unscented bar and noticed a minimal discoloration. The scent was very strong. After curing, there was no discoloration, and a strong scent remained. A single color or layers would be ideal for this fragrance.
Reviews
This is by far my favorite scent! It is light and fresh and just plain beautiful!
I love this scent I will be purchasing more fragrant scents soon
I've found that cherry blossom fragrance oils are always a lighter floral than most other floral fragrances, that being said I find Candle Science's Cherry Blossom has more depth and complexity than any other cherry blossom FO I've purchased.
I'd recommend combining this with another cherry blossom scent for a full-bodied scent!
I did not care for the scent when I first smelled it in the bottle. Decided to make a small batch of soap with it anyways. I turned out to be such an amazing and unique scent that I am back to buy more. There were no issues with the fragrance causing my soap to accelerate or rice and the scent has stayed strong through the currying process.
I personally love this fragrance! I think it is sweet and truthfully despite what others say is a decently strong scent.
This is a weak scent, could barely smell it at all. I will never buy it again.
This has to be one of the best JCB fragrances I've ever used. My candles, melts & soaps smell fresh with a just a hint of cherry. To be quite honest I've never liked Japanese cherry blossom in any form as it's always been too perfumey. Not in this case.
This is great! My favorite cherry blossom FO that I have tried. They tend to be on the lighter side and this one has a nice, strong hot and cold throw in GB 464. I love it!
doesnt smell like it should
not a nice smell i used it for making candles with the GB 444 and it was a not pleasant and it turned a different color.
Not a great scent to begin with but when I put it in a candle and burned it I couldn't smell it at all.
Made wax brittle tarts unable to smell in or out the bottle. I personally, think it need to be reformulated.
I used this FO in soap and it's great! It's strong a wee bit perfumes so you can use a smaller amount and uts Devine! Will try in candles next. It's. Best seller !
Smells great but the hot throw is VERY faint. I used 1lb of 464 and 1oz of fragrance oil.
Great scent straight out the bottle. It is fragrant and floral and has a clean smell that would be great for bodywash. My only issue with it is that the hot throw is not as strong as a same use percentage of my other candles. It is faint and can be difficult to detect unless in a small room. This is still a fantastic fragrance and I will likely experiment with adding a hire amount per batch to compensate.
little whitehouse candles
I was excited for this scent, however, it is not strong enough (very faint subtle smell) to sell in my spring craft fair as I was hoping. I will try it in my baby powder mixture and see if it will be sellable for baby shower gifts.
i'm really excited to add this to my Spring/ Summer 2018 soap line. However, this sent rices pretty quickly, so there will be no fancy swirls with this one. Because I've been making cold process soap for over 15 years, I am familiar with accelerating and racing in Florissant so I was prepared and did a solid pink color so the batch was completely salvageable . Had I tried something fancier, I would've ended up with soap – on – a – stick!
Japanese cherry blossom is now my favorite scent!!! I love it
I expected something that resembled BBW version but that's not what this is. More like a nice/clean shampoo.
A nice, floral scent. Straight up, it's a little perfume-y for my taste, but I mixed it with rain water and got a nice scent.