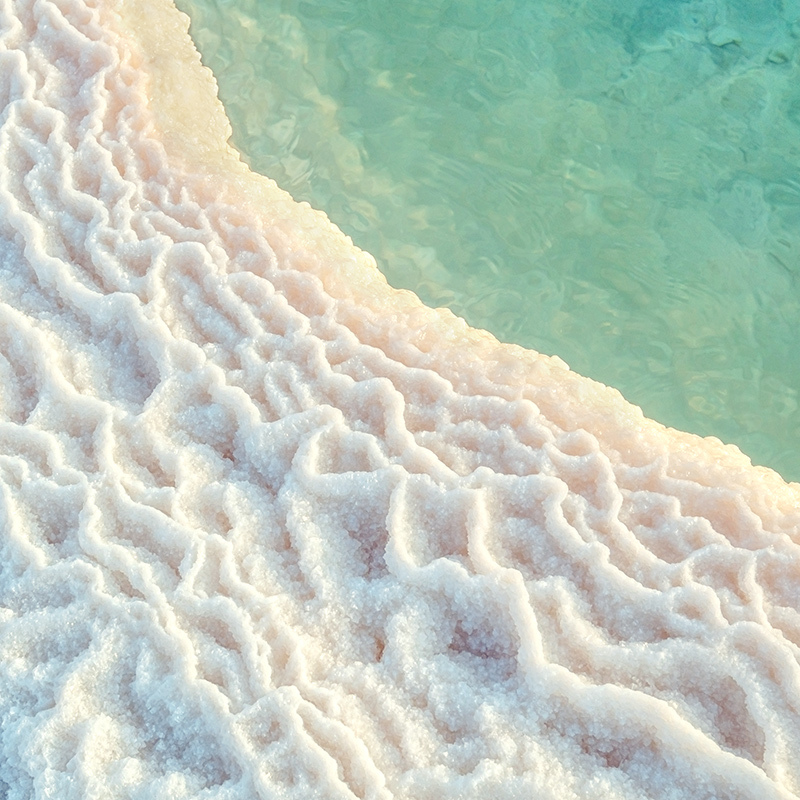 Ready to Order?
Ships from East Coast. Estimated: West Coast 10/28
6+ 5lb Jugs
$102.87
$1.29 /oz
12+ 5lb Jugs
$92.58
$1.16 /oz
Safer Scents For The Home
CandleScience Clean Scents™ are free from carcinogens, reproductive toxins, and other potentially hazardous chemicals often found in fragrance. Choose Clean Scents and create safer home fragrance products you and your customers can enjoy with confidence.
Read More >
Details
Our Sea Minerals fragrance oil brings a refined, ozonic freshness to any space. This clean scent starts with top notes of ozone and crisp linen. Eucalyptus and freesia complement the sea salt core of this fragrance. A touch of powder in the base keeps this scent light and airy, while moss adds an earthy, green depth. Create a calming atmosphere for any space with this fragrance in candles, melts, and reed diffusers. Spa products like exfoliating salt scrubs and whipped soaps find their perfect match in Sea Minerals, for a result that's equal parts peace and luxury.
This fragrance oil is infused with natural essential oils, including patchouli, eucalyptus, pine, and citronella.
Blends well with: Lavender Driftwood, Fresh Cut Grass, White Tea
Alternative Branding Ideas: Petrichor, Before the Storm, Yukon Waters
Note Profile:
Top: Ozone, Linen
Middle: Eucalyptus, Sea Salt, Freesia
Base: Moss, Powder
Suggested Colors: Seafoam, Teal, Green, Blue
See our complete list of candle making dyes and soap colorants.
Note: Bottles filled by weight, levels may vary.
Properties
Candle Safe

Yes

Usage: 3-10%
Soap Safe

Yes

Usage: 3-6%
Vanillin Content
0%
Soy Performance
Flashpoint
> 212 °F
Phthalate Free
Yes
Prop 65 Warning Required
No
Diffuser Base Compatible
Yes; Up to 25%
*Usage amounts are recommendations only. Individual usage amounts can vary based on your desired fragrance strength, wax type, soap base, or lotion base. See IFRA certificate for max usage levels.
Documents


Cold Process Soap Performance
| Acceleration | Discoloration | Separation |
| --- | --- | --- |
| Excessive | Light Tan | None |
Lye Water Temperature 112ºF
Oil temperature 114ºF
We experienced excessive acceleration with this fragrance but there was no separation. Within seconds of stick blending we reached a very thick trace and the batter resembled lumpy mashed potatoes. We used a spatula to smooth out the lumps and quickly poured the soap into mold, which was really more of a plop. After 24 hours the soap was a very light tan shade and the scent was strong. We observed that the soap had almost reached a full gel with no insulation. After 30 days the soap discoloration was a light tan shade and the scent had faded slightly but remained true to the out of bottle character. This would be a great fragrance to use the spoon plop technique for your design but definitely add your colors and get them mixed in before hand stirring in the fragrance.
Reviews
Excellent Clean/Bath Scent
A new favorite clean scent. It burns well in beeswax. Cold throw is a bit weak at 10% but hot throw is great.
My soap batter went from a thin gravy consistency to nearly a complete solid in two seconds flat!
My soap batter went from a thin gravy consistency to nearly a complete solid in two seconds flat! I still managed to do a rather complicated design though by working quickly and adding a tiny bit more olive oil.
I am likely going to have to look for a new beachy fragrance in the future when soaping, but this fragrance is a real winner in candles.
I use this for candles and melt and pour soaps. It is one of my best sellers.
It smells mystical and slightly masculine.
If you're on the fence, I would suggest buying it. It's one of my favorite scents.
This is also a perfect scent to use for a variety of products; candles, soaps, bath bombs, bath salts, etc.
Customers asked for this by name. They come up to my booth at the market and ask for this candle by name. I don't put it in soap, though maybe I should. I usually don't have much leftover for it in soap since the candles scented with this fly off the shelves not only at the farmers market but in stores. Buy this one! A++
I have to stand by my first review, I would not use this if you are doing CP soap. I tired a different CP soap recipe and it still seized on me. Love the scent, my customer's liked it, but it left chunks in my soap..and I had to plop in mold.
Perfect for my Coastal Collection
I am in the process of getting my summer Coastal Collection together and was looking for something different that had fresh oceanic salty note but also a zesty tropical note that could be calming so you could imagine being on a deserted tropical Island. This was exactly what I was looking for!! I will be placing my reorder shortly! Thank you Candle Science!!
This reminds me of floating along the ocean shoreline on a hot day with the sun on your face and every so often you get a little hit of suntan lotion. It's not an in-your-face fragrance, just nice and light and really pleasant. I use it in container candles.
CP Soap acceleration is right!
My son picked this fragrance for a men's line. It does smell like a cologne for men. We like the fragrance. I was rushing and forgot to check the description and behavior. WOW! The plop description is spot on! As soon as I poured the fragrance I saw lumps. I mixed it with a spatula but it was so thick I couldn't get the lumps out. I used the hand blender on low for a few seconds and there was no chance I would have been able to poured this out. I had to use a spoon to smash it down to remove air bubbles. Don't sure how it will turn out... we will see tomorrow!
Definitely not one for CP soap
I made a review on this before and my review still stands... for candles! I made the rookie mistake of not checking the CS notes for cold process soap making before I made my own batch with this beautiful scent.
Whelp. As soon as I poured in my fragrance oil, my batter seized up so quickly that I was rushing to get the batter into my mold. Luckily I was still able to whisk in some sort of mica but it's pretty ugly... at least it smells beautiful! I'm sure once I cut into it and shave off the top, the soap will still look great.
Four star for my seized batter, five stars for scent, -1 star for me not checking the notes before using this one
I wanted a sea themed candle to name after my local beach, this one smells a little 'axe body spray' for my taste but my partner loves it. I guess considering this is probably what most men at my local beach smell like, it will do.
Honestly this FO is only okay, but it captures the smell of a clean hallway in a 4-star hotel pretty well. I find it too bland to use for anything on its own, and it does smell a bit artificial.
Sea sensation that isn't same-y
Sea Minerals is a great combination of salty and mineralic notes that do actually suggest rocks and water. There are floral notes, clearly, but they assist in the illusion of sea air. I detect no powder notes to ruin the illusion. It isn't sweet or citrus-y, so it dodges the Modern Aquatic mode, thankfully. Quite nice, fresh and clean without being heavily masculine or too reminiscent of laundry detergent.
The Sea Minerals is AMAZING!!!!! I believe it will be one of my best sellers. Has such a nice clean scent. I will make sure I always have this one in stock. 5 stars
Not sure about this one...
It's ok, too close to a commercial cleaner type scent. I had high hopes for this one.....oh well....
I was looking for a scent to mix with another fragrance to give more of a ocean scent that was clean, fresh and pleasing since I am not a big fan of ocean scents. One of the sales person at CS recommended this one and another one. Both are amazing. I am loving this scent it is about to become one of my favorites. Love love love this one.
I've been looking for a "sea salt" fragrance like this for a long time - one that actually smells oceanic and not like some kind of fabric softener. This is perfect, and has a nice, soft floral touch afterwards that reminds me a little of awapuhi or hibiscus. I highly recommend this fragrance, though, and it meshes well with many other scents.
Feel like I'm at the ocean
Love this scent. Has a wonderful ozone note that really feels like your breathing in after a huge wave crashed. Love it! Great hot and cold throw.
Loved the scent, this riced on me like a bowl of white rice. May try it with a different recipe. I soaped at 90 deg. Cold process. Recipe is olive oil, coconut oil, palm , rice bran, shea butter sunflower oil and castor. So this fragrance didn't like something I was using. Still gave it 4 stars because I really want to like this one.
This smell is amazing!!! one of my customer favorites.. I renamed the scent... This is truly a must have!
Love the saltiness of this smell. I was worried when I first made my wax melts because the CT was softer than my other scents. The HT is much better though. Fills a very large room with just one small wax melt.
Recently I've been looking for a beach scent. This one is the best! Has a fresh scent but not fresh like a cucumber or something of that sort. It smells clean. I will definitely be buying a bigger bottle. Spells great in my candles! Very popular!
Different from other beach scents
This is one of my favorite CS scents. Sea minerals is the main component I use in a blend to bring out the ozone, sea salt, and floral component and it is a HUGE hit with my customers. It is so different than the other beachy scents I have from CS and other carriers, which makes it that much better.
So first of all just about every fragrance I've purchased my customers LOVE! But Sea Mineral has definitely been a popular scent. I used it for a client looking to set an ambiance in her spa and her clients absolutely love this fragrance. It's subtle and yet powerful at the same time. Definitely a staple for my home fragrance line.
Very different from what I imagined. Love!
President of Ampersand Candles
This one is gorgeous. Fresh and clean, beach, spa-type fragrance. Performs well in my 464 at 10%.
New Staple In My Body Frosting Summer Collection!
High-end Beach Spa fragrance. I made 7 testers & sold them all on the spot. Don't miss this one!
I wanted to like this one so badly. I ordered a few of the ocean scents and I was convinced this one would be the one I'd love but no such luck. From out of the bottle to cured this FO smells incredibly artificial. The smell is so strong that I can not even leave the candle out, I had to put it in a cabinet to cure so I couldn't smell it any more. (Sea salt & orchid ended up being my winner for the ocean scents.)
Sea Minerals is the perfect Summer Scent! Salty air is the best description...beachy, clean vibe. Not overly sweet, like High Tide, in my opinion. There are so many sweet scents out there (especially for Spring and Summer) and this is a nice balance to those. Loved it in the bottle, but as a burning candle, it's perfection! Think would make a lovely spa scent as well for soaps. It has a high-end quality, and will be a staple in my Summer Collection. Thanks Candle Science!!!
Not The Best But Still Great
I didn't necessarily love this scent, it has some great clean and beachy notes but there was something missing to give it an extra kick. Will try to mix with others and see how it blends.
In bottle, it smells great; salty, mineralric, like rocks and water. On the skin, ( make perfumes so I test on skin) it's more floral. Still pretty good and I like the mineralic aspects, but more salt and less floral would be great. Still, it's usable, strong and fresh.
This is a really nice scent. I'm not sure where people are getting "cologne", or "detergent" from. I don't get that at all. I used this in MP soap. It's a very relaxing, clean, and sunny scent. This seems like it would appeal to most people. I feel like there's a hint of musk in it, even though musk isn't listed in the description. I don't mind musk, so that works for me. I feel like this is one of the better FOs from CS. I'm not sure what it would be like in a candle, but I know it is very nice in soap. I could see this working in other bath products as well.
OMG!!! I just received this FO and straight out the bottle. I am in love, one of my favorite so far. Can't wait to make a candle with this FO!
LOVE this scent. I'm calling it Beachcomber because it reminds me both of walking the beach on a windy gray day with the salt air whipping through your hair, and of sunny days when the onshore breeze kicks up that ocean air. If I could rate this off the charts, I would.
Very strong ht and ct in 464 but I don't like the fragrance. It's like tide detergent or zest soap. I was hoping the "petrichor" would be accurate, but I am disappointed.
I have a shop that specializes in gifts inspired by the coast and have been searching for the perfect "water" scent for my candles. This is it! Sultry and sophisticated, but still bright and breezy. Perfect beach resort candle scent.
This is a nice scent oob but to me just smells like a very strong men's cologne. It would definitely be great for a masculine candle but if you're looking for something with an ocean vibe I'd check out High Tide instead