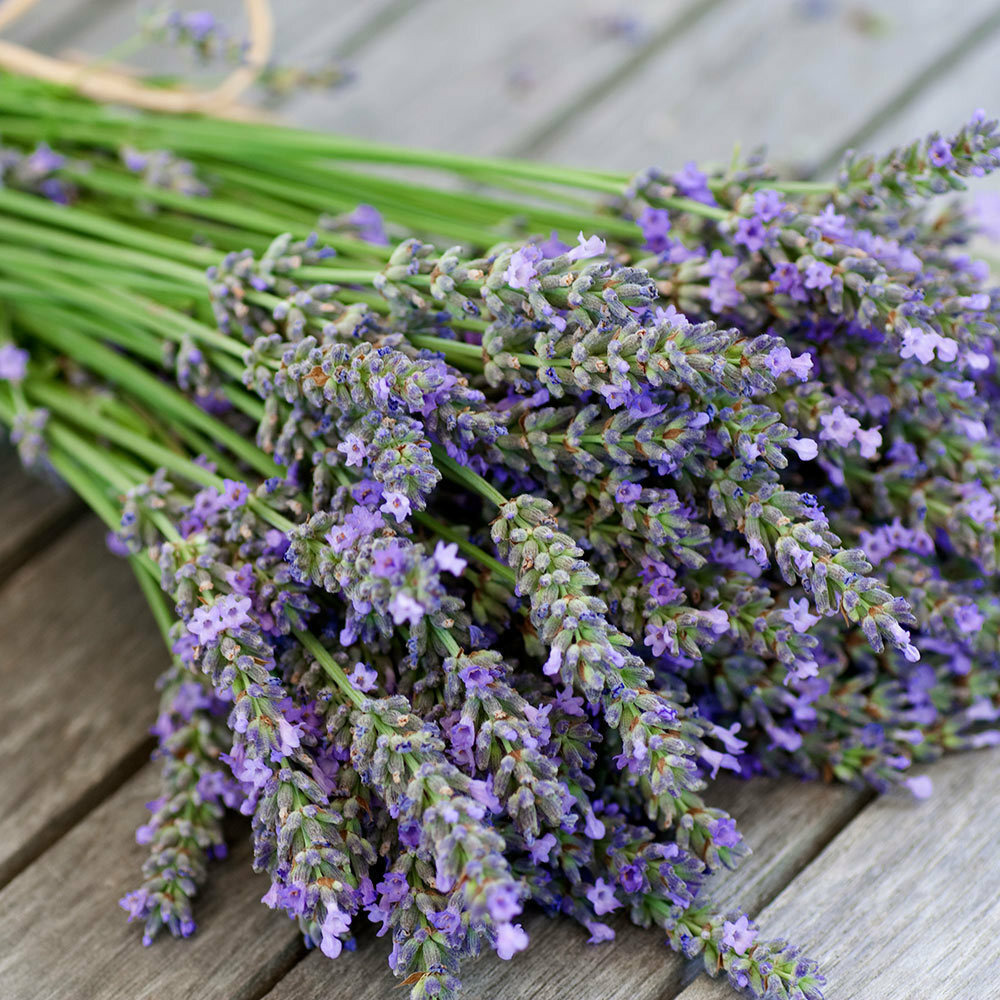 Ready to Order?
Ships from East Coast. Expected: West Coast 8/27
Ships from East Coast. Expected: West Coast 8/27
Ships from East Coast. Expected: West Coast 7/30
3+ 25 lb Pails
$395.06
$0.99 /oz
Safer Scents For The Home
CandleScience Clean Scents™ are free from carcinogens, reproductive toxins, and other potentially hazardous chemicals often found in fragrance. Choose Clean Scents and create safer home fragrance products you and your customers can enjoy with confidence.
Read More >
Details
Product Notice: As of June 16, 2021, Lavender will be available in a non-standard 15 oz size due to a higher concentration of natural oils that make it less dense. This size is equivalent to the standard 16 oz bottles available for most of our other fragrance oils.
REVISION NOTICE: It is our policy to notify customers if any part of a fragrance was changed for any reason.
As of January 11, 2021, our Lavender fragrance oil was revised to meet our new stringent safety standards to remove ingredients with similar characteristics to phthalates and those on the Prop 65 List. The original strength and fragrance characteristics have been preserved. To see details of the previous version, click here.
---
Imagine a summer meadow drenched in the morning sunlight, rows of lavender flowers gently shifting in a light breeze. Our Lavender fragrance oil stays true to this classic, beautiful flower, enhancing the natural aroma of lavender with notes of citrus, camphor, and eucalyptus.
This timeless, best-selling fragrance has a place in any line, whether used on its own or as part of a blend. The revised version captures the authentic, delicate aroma of lavender with slightly stronger floral notes and less camphor.
Blends well with: Garden Mint, Rosemary Sage, Sandalwood
Alternative branding ideas: Lavender Fields, Summer in Provence
This fragrance oil is infused with natural essential oils, including eucalyptus, cedarwood, lavandin, clove bud, Cananga flower, pine, spike lavender, Cedrus atlantica, Nootka tree, ginger, sweet orange
Note Profile:
Top: Citrus, Bergamot
Middle: Lavender
Base: Camphor, Eucalyptus, Powder, Cedar
Suggested Colors: Cornflower Blue, Light Purple
See our complete list of candle making dyes and soap colorants.
Note: Bottles filled by weight, levels may vary.
Properties
Candle Safe

Yes

Usage: 3-10%
Soap Safe

Yes

Usage: 3-6%
Vanillin Content
0%
Soy Performance
Flashpoint
192 °F
Phthalate Free
Yes
Prop 65 Warning Required
No
Diffuser Base Compatible
Yes; Up to 25%
*Usage amounts are recommendations only. Individual usage amounts can vary based on your desired fragrance strength, wax type, soap base, or lotion base. See IFRA certificate for max usage levels.
Documents


Cold Process Soap Performance
| Acceleration | Discoloration | Separation |
| --- | --- | --- |
| Moderate | None | None |
Lye Water Temperature 120ºF
Oil temperature 120ºF
We experienced a moderate amount of acceleration but no separation. Once we began stick blending a thick trace was achieved quickly but the batter did not seize. We immediately poured into the mold and it was just fluid enough that it didn't plop into the mold. We were able to tamp the full mold on the table and smooth the surface almost completely. After 24 hours, we observed that the soap almost reached a full gel and there was no discoloration. The scent was mild. After 30 days, there was no discoloration and the scent was still mild, but had a fresh lavender aroma. Various design techniques could be used that require a thick trace. Just prepare to work quickly!
Reviews
Fabulous scent and one of my best sellers
I love this scent so much! It's the most beautiful lavender scent I have smelled and my customers love it! I don't have to use a high percentage of FO at all to have an excellent CT and HT. Another winner for me from CS!
Unlike many other amazing fragrances from CS this one is so weak and not true to lavender scent. I used the same steps I always use for other candles and nothing! Hardly any CT and no HT:((( I used two different bottles. So disappointed. Maybe I got a bad batch but Ill never order this one again.
HI! A member of our Support Team has reached out to assist!
I really do love this scent, it's just beautiful soft and it blows gently through the house. That's my experience with it. I made a sample for my daughter and it really just lingers softly
I get a ugly top with 464, I used the appropriate measurements it has never happened to me with other fragrances and 464.
this is sooo much more similar to normal lavender than the old one ! highly recommend
it does not have a strong lavender smell.. I had to mix with a different brand. And I really love.. candle science.. they have some amazing fragrances
Not even close to the old one.
I decided to give this one a try as it is one that I was using on my candle line as a blender with most of my custom blends. This revised version sucks and has noticeably changed the performance of my candles and melts as well as my room/linen sprays I make. This has a weak throw out of the bottle you can tell a difference a lot lighter than the discontinued lavender. I have waited 4 days to cure for testing like I normally do for the first burn and the scent of the lavender in my blends is almost non existent. My second burn will be a week from now to see if there is a stronger HT. To add on to this there was not change in my melt pool due to this I decided to give this product 2 stars vs 1.
Using in 464 wax, makes my house smell like lavender and it's amazing!
I just started making candles. I was disappointed with the fragrances I had tried, until I tried this Lavender Fragrance Oil. OMG it is wonderful!!! It has an amazing hot and cold throw! I love it! Now I can make a single fragrance of lavender soy candle:)
I use the same formula / equation for all my fragrances, which equals right under 9% Fragrance oil. For some reason I cannot get this to smell strong, does anyone have any tips? It is so subtle almost like essential oils, I was hoping for a stronger lavender scent.
Hi there! I'm sorry you're having difficulty with the Lavender Fragrance Oil. A member of our team will be reaching out via email shortly with some tips!
Really amazing hot throw and the camphor is very strong! Cannot wait to sell this one
Blends really well with other FOs.
The lavender smells AMAZING to me. One of my favorite scents from here. I use this oil in my shea butters and body scrubs. Everyone loves it. They say it's very calming and eases them into a state of relaxation. A few of them even said it smells like weed slightly lol
I ordered a 1oz bottle to try and was very pleased with the scent and ct (still curing) and even jumped the gun to come buy a bigger bottle and their all sold out! I feel I will be pleased with the hot throw but can not give an honest rating on HT since i have not tried it yet but the ct is great, a true lavender scent and LOVE that it's a clean scent, I can only use clean scents so very happy I can now use this!
Love, love, love this and the fact that it is now in the clean scent line makes it so much better for our company. We just poured straight up lavender and a sandalwood lavender mix. So excited for them to cure and see what the throw is. Cold throw is so very soothing (and intriguing) - I'll circle back in 14 days and let you know about the hot throw!
Just got my sampler of this! Out of the bottle and on the blotter strips, it smells like pure lavender EO and I am THRILLED about that. Lavender EO is my absolute favorite aromatherapy scent and I use it in my diffuser quite often so I am very excited about making candles with this. The new version of lavender is very close to the original version, in my opinion, but since this is closer to true lavender EO I have to say this version is a bit better! I can't wait to use this in my candle line.