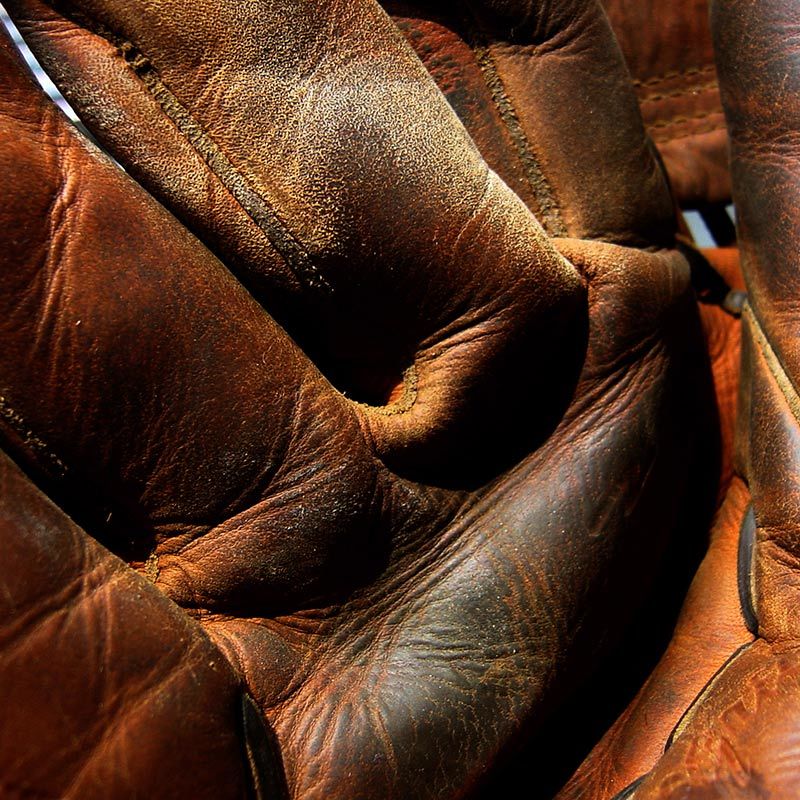 Ready to Order?
Out of stock. Expected: East Coast 8/24
6+ 5lb Jugs
$84.84
$1.06 /oz
12+ 5lb Jugs
$76.36
$0.95 /oz
Safer Scents For The Home
CandleScience Clean Scents™ are free from carcinogens, reproductive toxins, and other potentially hazardous chemicals often found in fragrance. Choose Clean Scents and create safer home fragrance products you and your customers can enjoy with confidence.
Read More >
Details
Distinct, rich and sensual, our Leather fragrance oil embodies the warm and luxurious aroma of fine leather. This scent has a classic and timeless characteristic that's perfect for any masculine line.
Note Profile:
Top: Saffron
Middle: Incense
Base: Leather, Amber

Suggested Colors: Brown, Black
See our complete list of candle making dyes.
Note: Bottles filled by weight, levels may vary.
Properties
Candle Safe

Yes

Usage: 3-10%
Soap Safe
No
Vanillin Content
0%
Soy Performance
Flashpoint
> 225 °F
Phthalate Free
Yes
Prop 65 Warning Required
No
Diffuser Base Compatible
No
*Usage amounts are recommendations only. Individual usage amounts can vary based on your desired fragrance strength, wax type, soap base, or lotion base. See IFRA certificate for max usage levels.
Documents


Reviews
Owner/Candle & Soap Maker
This is by far the BEST leather scent I have ever found. It is a best seller & personal favorite too. It is a natural leather scent, not that overly-synthetic sharp leather scent found all-too-often in some other company versions of leather. Recently a customer told me that he used to buy Yankee's version of Leather, which he said is hard to find. He said mine is "better than Yankee's and, by far, the best leather scent he has smelled so far." Great job, Candle Science, on providing a great & natural leather scent.
This is one of my best sellers! I also make a version blending it with a cherry vanilla pipe tobacco, that also is amazing.
I have worked with Leather scents in the past. I figured I would try this one from Candle Science but was aware of the mixed reviews. I always try and weight out the good and bad before deciding. Truth is, the scent oil is weak, does not smell like good leather and is not worth the money in any capacity. I suppose if you want a weak faint smell of kerosene and leather mixed with sadness, this is the scent for you.
Good luck - Will never purchase again.
Not what I thought, but still good
This fragrance wasn't as strong as I was wanting it to be. But I was still pleased. It reminds me of leather gloves. Also there was a problem with my original order, I emailed/called and this company fixed it immediately and I was very satisfied!
Hands down, the absolute BEST leather scent I have ever tried. No clue why anyone would say it smells synthetic. I use 464 wax. Great job, Candle Science !
I use this scent in combination with Hot Apple Pie and it's mesmerizing. I think it could be my favorite scent combo ever, the two perfectly balance each other. This is a top selling candle for me!
Not even close to leather.
This smells like the car cleaner Armour-All, combined with a metallic machine shop-type scent.
Returning ASAP.
Elegant- SPOT ON- BEST IN THE MARKET
This is my go-to leather scent. I have tried many, many leather scents by other companies, and this is the best one out there. Smells completely natural, not that synthetic fake leather scent I have smelled too often in others. I had a customer just recently say that he used to buy Yankee's Leather candle from their website, and mine was better. It is because of this quality oil. Quality oil = Quality candles (and soap). Thank you for providing such a high-end, natural and authentic Leather scent.
To me (and it is all a personal preference) this scent is ABSOLUTELY gorgeous. I burn it in my own home often and am filled with memories of horses and baseball mitts. It is one of my favs - doesn't sell well but to those who want this type of scent - it exceeds their expectations and they return for more!
I like the fragrance of leather, but this needs a little help to be used in a body care product. It's a bit too strong. Maybe blend it with another fragrance like cedarwood, pine, or something else to make it a little more complex and appealing.
I wasn't too fond of this one and I can't recommend it. It just did not smell how I wanted. It had a hint of leather but overall it sort of smell like plastic. I would just be aware of this when purchasing.
Leather is one of my Favorite smells, and I was excited to make this scent. However after I made some candles with this scent it just was not what I expected. It smelled like leather in the fragrance oil ,and in the unlit candle, until I Lit the candles and it smelled more like gasoline. I would not recommend this scent.
smells more like a car interior cleaner like Armorall than leather, which was a bummer :(
I was hesitant to order this based off reviews so I instead ordered a sample of it to try out. The cold throw isn't super strong, but it's still present, however, the hot throw really fills a room without the headache of a strong strong scent. I did 1oz FO/16oz soy wax. Everyone that smelled the candle really likes it. It really smells like genuine leather, and not fake. I can definitely say that since I grew up at a ranch. Overall, I am happy with this scent.
I don't know why people are saying this scent is so weak. I use it for hot process soap with a mix of other scents and the leather really pops. I love it!
I can understand where others might be coming from about the scent being a bit weak on its own. This fragrance is perfect for blending to add that essence/final touch to really create depth. My candles and soaps are centered around medieval and fantasy themes, so as you can imagine, I have plenty of uses for this fragrance as a filler or undertone. Being creative and imaginative is what is so fun about making candles for me, and this FO lets me imagine up some really awesome combinations that otherwise would never be, or near impossible to create without this. Leather is one of my favorite blenders for sure. Strap on your thinking cap and give it chance!!
I love every scent I have ever bought EXCEPT this one. WEAK WEAK WEAK. So weak I turned the whole batch into house candles for emergency use if the power goes out. I can not sell them at all. I did another batch at almost double the amount of fragrance and it was better, but this candle just got expensive and it still was not very strong. I was super excited, one of my personal favorite fragrances, but will not waste money on this weak fragrance again.
I have ordered quite a few oils from here, but this is the only one I do not like. There is no smell from the bottle itself and no smell from a burning candle. I do not know if it is a bad batch or what. But I must compliment you on the other oils That I have purchased.
This leather fragrance oil is amazing! I combine this fragrance with Egyptian Amber and it one of my biggest sellers!
Absolutely love this scent in Cold Process soap. I mixed it 50/50 with Vanilla Chestnut. No problems at all with discoloration, acceleration, or strength. The tiny sliver of soap left over in my shower has now become my go-to hand soap. Getting ready to order a larger size.
I love the smell of this fragrance oil! Blending this with Egyptian Amber is amazing! It holds scent very well in my soap and beard oil blends.
Leather Frangrance Oil....Not a good one.
I tried the leather fragrance oil for some wax melts...the scent is horrible...it is nothing close to leather....I actually threw them out they smelled so much like chemical or refinery...so far this is the only scent that I have received from Candle Science that I was nor happy with....I only purchased a 1 oz bottle so no harm...but if you are trying to find leather scent like a saddle or leather coat this is not the one.
Love it in candles! Smells different in bottle though!
I love this one! I make soy candles and I mix a little bit of this FO with another FO and it smells amazing! I'm not sure I would personally use it in a candle by itself but it creates something really complex and interesting when mixed! It also smells very different once the candles have cured vs. straight out of the bottle. I think it looses a lot of it's stronger (chemical smelling?) notes once in candles form.
I think this would be really nice mixed with a lavender or amber scent to create something complex and unique!
Was so disappointed in this one. it smelled like an electrical fire to me. Horrid. Thoroughly disappointed with this one. If I could give it less than one star, I would
I was excited about this scent because it's my absolute fav.. but i was in store for aHUUGGEE let down it smells nothing like leather but instead it smells like petroleum oil like from the oil wells i tried adding hydrangea scent with it and it's alright but still smells NOTHING like leather!
I found this scent unpleasant, tried to light it up adding some sweet orange FO but it didn't improve. My clients didn't like it either, might be just a matter of personal taste.
This is really good mixer. Tones down the sweetness of certain woodsy oils. Love it.
I use this in fir scents and it mixes well. It's a bit of an odd combo (I found the idea from another candle manufacturer and was really pleased) but it works great. It's better as a winter/christmas scent. By itself, I will admit, it is a bit chemically.
DOES NOT SMELL LIKE LEATHER!! Save your money, this does not smell like leather AT ALL! It is very chemical/synthetic smelling. I was going to send back for a refund, but considering it took a month to get the package in the first place and I have to pay to send it back.. I'd rather just trash it and not shop here anymore. Customer service is no help either.
Hi! We are so sorry for the delayed transit with USPS and the frustration that caused. We do have your reimbursement request and will gladly refund the fragrance if you decide to proceed with the return. You may also want to consider using it as a mixer. It blends really well with Whiskey or something with some woody notes like the Antique Sandalwood.
Great masculine scent for mixing
This scent has become a staple of my candle business centered around masculine scents. On its own, its more of a "new car" leather than an "old leather jacket" leather. But I find that mixing it with Fireside makes a nice, smokey leather that turns it from a synthetic scent to a more weathered, worn, seductive scent. It also mixes nicely with Sandalwood for a smooth but masculine scent. I've never tried it in soap, but one of my clients just recently promised to order a ton of soaps if I can make them with this scent... to which I said, of course!!
This is a wonderful leather scent. I got it to make my dad a couple candles and it's perfect. It's not chemical-y, it just smells like leather. Love it. Def gonna buy more.
I made candles with just the leather scent and called it Grandpa's boots. While people liked it they didn't buy it. I think on it's own it has to find just the right person but mixed with other scents becomes a unique and interesting scent. You just have to find that right mix.
This smells exactly like leather! Very masculine scent. My male Customers love it!!
Owner of Red Door Candles
Not a fan of this one. I've sampled to customers who claim to like the Leather fragrance but none liked this one.
This is not the kind of leather I expected.
It smells very synthetic or the fake leather from a car or cheap couch.
I hope there's a better version out there somewhere.
This does indeed smell like leather, but to me it's mostly like a brand-new leather jacket. I was hoping for more of an old suede couch or something. It smells like chemicals rubbed into leather shoes. I may be able to find a place for it blended with other scents, but it's definitely not the version of leather I was looking for.
not pleasing scent at all....
cause you a headache + fake leathe-ry scent. so disappointed
It's definitely leather. Smells like a new car or new leather furniture. Although it has a good cold and hot throw and is true to its name, it is not a popular fragrance. Very hard seller. Everyone agrees it smells like real leather and they are blown away by how real the aroma is, they don't like the thoughts of making there whole house smell like it.
By far the best leather scent out there. I live in rodeo country where nothing beats the smell of a new pair of boots or new tack. I even have had leather workers try it (hesitantly due to bad prior experience) and they said that it was the closest they had found even through name brand candle companies. Flies off my shelves and highly requested. ONLY leather oil I will use!!!!!!!
This smells like an old leather jacket or chair. I might mix it with my favorite Vetiver or sandalwood. I'll play with it, but definitely keeping it for my fall fragrances.
This is one of my favorite fragrances I have ordered from candle science. The smell is very sophisticated and does not have a chemical smell that others have noticed. It's very close to the Santa Maria Novella perfume pelle (leather). I think it would mix well with vanilla but is great as a stand alone.
So... I'm not sure how I feel about this scent. I definitely like it, but it's pretty obvious you have to mix it with something else. It might be nice with White Tea or something feminine to balance it out. Not sure I would order this in bulk, but it's nice to have a few ounces to experiment with.
Absolutely horrible. I would give this candle zero stars if I could because of how much it reeks of chemicals. I was excited to try but I am so so disappointed. I refuse to sell this in my shop because of how horrible it is.
Nothing like leather. It had a weird chemical taint to it, with the tiniest faintest hint of something that could have been leather. I've had half a dozen other leathers that smell far better than this, straight out of the bottle and in products. I saw so many people love it that I started wondering if I somehow just got a bad batch, but there's no way I'd waste the money to try another and see.
I love this scent and mixed with other is even better and it is a popular scent for my candles.
if you want the real deal....this is it by far. leather in a bottle and there is no denying! great throw in GB464 both hot and cold
Best Leather on the Market!
I have tried a number of leather fragrances and this, by far, is the only one I can find that doesn't have that extreme sharp chemical scent. This is very natural, and my customers and clients love the candles I make with it. Great job Candle Science!
This is a good leather scent. Smells just like leather. The only thing I really dislike about it is if you mix it with anything at all, no matter the amount, it sucks up the fragrance of the other scent and just ends up smelling like leather. So if you're looking for a leather scent alone, its good. If you're looking to mix it, don't go with this leather. I use 464.
This scent does smell like leather and is not 'chemically' in my opinion. I thought it was nice, but it performed badly on the shelves.
Guess it depends on your customer. Worth a try.
This was okay and performed good in GB 464. But just wasn't the leather I was looking for.
This makes great tarts! Smells strong and real. Nice Job guys.
Love this fragrance both OOTB and in wax after pouring and after curing. Very authentic. Thank you for adding this to your fragrance list. Good job! I love Candle Science.
Terrible.... Chemical smell
Luckily I only bought 1oz to try but I couldn't offer this. It had a strong chemical scent with leather tones... Made me nauseated and I didn't want to risk my reputation selling it.
I actually love this scent. I am trying to grow my men's line and adding this has been a great success so far! Thank you candle science!
This scent smells... like leather. It's fine. It's very accurate. Not delicious, not great as an individual scent, but if you're looking for leather you got it. It's successful as a leather scent but...
Not terrible... But Not Great
I could smell the leather scent in this fragrance oil, but it was too chemically and not like the smell I expected (I wanted it to be like walking into a western store, boots and saddles). Disappointed, but glad I tested it to be sure.
I was excited to see how close to "authentic" this scent would be compared to the one I have that smells like a saddle shop. I was let down for sure. OOB, it had a pleather smell. I just didn't get the "walking into a leather shop", smell. I will be sticking with my original leather scent.
Beautiful and soft! Lovely.