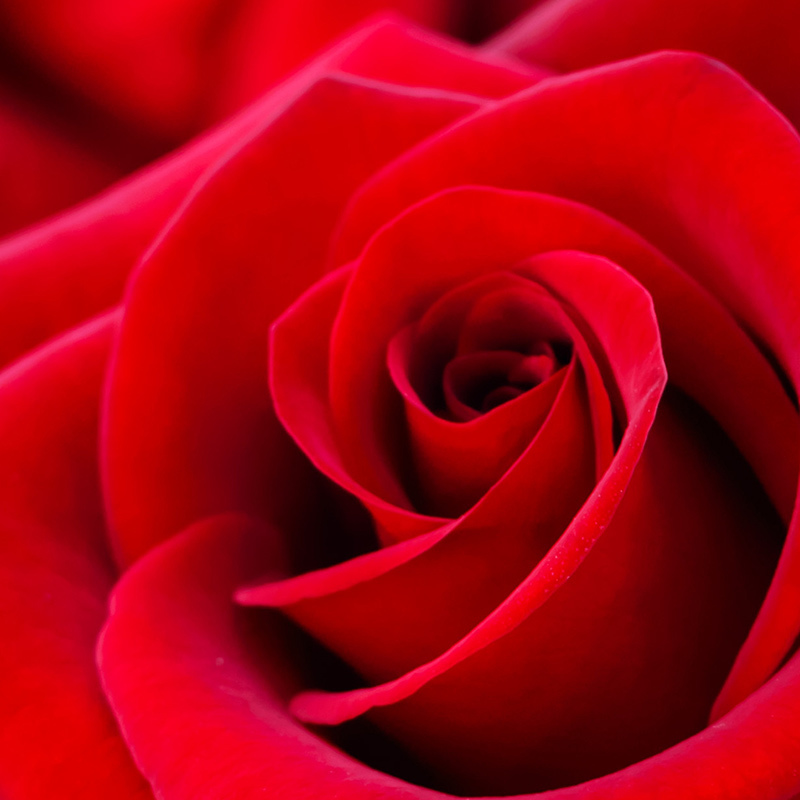 Ready to Order?
6+ 5lb Jugs
$79.94
$1.00 /oz
12+ 5lb Jugs
$71.94
$0.90 /oz
Safer Scents For The Home
CandleScience Clean Scents™ are free from carcinogens, reproductive toxins, and other potentially hazardous chemicals often found in fragrance. Choose Clean Scents and create safer home fragrance products you and your customers can enjoy with confidence.
Read More >
Details
Embrace romance with our enchanting Rose Petals fragrance oil. This modern floral experience blooms with top notes of ozone and green leaves, before revealing a heart of rose, carnation, lily of the valley, and ylang ylang. Powder and a hint of peppercorn in the base bolster the simple beauty of this classic scent.
Add some allure to your handmade lotions and melt and pour soaps with this delicate fragrance. Candles and wax melts scented with Rose Petals are sure to be a favorite, both for romantic occasions and all year round!
This fragrance is infused with natural essential oils, including patchouli oil.
Alternative Branding Ideas: Rose + Orchid, Crimson Rose, Damask Rose, Red Rose
Note Profile:
Top: Green Leaves, Ozone
Middle: Rose, Carnation, Lily of the Valley, Ylang Ylang
Base: Powder, Peppercorn

Suggested Colors: Any shade of Red or Pink
See our complete list of candle making dyes and soap colorants.
Note: Bottles filled by weight, levels may vary.
Properties
Candle Safe

Yes

Usage: 3-10%
Soap Safe

Yes

Usage: 2-6%
Vanillin Content
0%
Soy Performance
Flashpoint
214 °F
Phthalate Free
Yes
Prop 65 Warning Required
No
Diffuser Base Compatible
Yes; Up to 15%
*Usage amounts are recommendations only. Individual usage amounts can vary based on your desired fragrance strength, wax type, soap base, or lotion base. See IFRA certificate for max usage levels.
Documents


Reviews
Out of all the scents I've purchased, this is my favorite of them all. 10/10
Best rose fragrance oil out there
This is by far the best rose fragrance oil that I've tried. Beautiful scent. It doesn't smell like old lady perfume like the ones I've tried. This smells like real roses. Great CT and HT as well.
I ordered a small bottle of this scent because I wasn't sure how I'd like it, but I've gotta say, I love the rose petals! Spot on to the scent it's meant to smell like. It's perfumey, floral, and a perfect strength (not overpowering). I 10/10 recommend if you're in search of a floral fragrance!
LOVE it so much. Smells like whole rose plants.. it's like you walk into rose garden. Behaved very well in CP. Will order again soon.
This smells just like a bouquet of roses! Lovely! Strong HT and CT . Long lasting in a room.
It's a good scent! But...
Me and my friend recently bought rose petal to add to our candles, and it's a spectacular smell! The only problem is that once the candles hardened, and the wicks had been added, the smell of rose petal wasn't nearly as strong as it should have been. It smelt like a less strong honeysuckle jasmine or lavender, (which we both bought along with the purchase). It's a great smell, but I would definitely recommend over doing it adding the scent to get a good smelling aroma.
This FO is so pleasantly strong. It had my whole house smelling great while I was making my candles. It has a great CT, I'm letting my candles cure and cannot wait to test burn to see how the HT goes, but so far so good. I can still smell it while they are curing. I will be ordering again!
Beautiful rosy rose smell. A little perfumey (I heard a customer call it grandma like) but it's spot on and great for blending.
Smells like actual roses!
This OOB smells absolutely beautiful! I can't wait to see how this turns out after they cure!
This is such an amazing scent!!!
BETTER THAN FLAMING CANDLE COMPANY!!!!!!!!
OMG....is all I can say about this fragrance oil!!!! I am not even a fan of Roses, but I had a customer ask for a rose scented candle, and so I ordered it, and wow...I fell in love immediately! I fell so in love, that I had an order placed with Flaming Candle for some C3 soy wax, and just decided to try their Rose scented fragrance oil to compare. It was NOTHING like this one! In fact, I did not even add it to my inventory on Etsy, because it wasn't as strong as this one, and had a more musky undertone to it. So, I came back here, and ordered another bottle!!! I need to buy the 5 gallon container, because I personally love it so much! It has a very strong hot throw, and is so true to its name! It will be "my Rose" fragrance from here on out!!!
I love this scent. I have used this in my candles as well as wax melts. This is a favorite amongst my customers. Reminds me of smelling the roses in the park.
It is better than I expected. Its more like warm rose petals that have aged a bit.
Love this smell! Can this be used in body butter?
Hi there! Thank you so much for reaching out to us so we could assist!
This rose scent is absoutely wonderful! Strong and beautifully fragrant, just like a rose. We love it! Thank you Candle Science!
This is one of my favorite scents I ordered so far. I get very good feedback and scent throw from this fragrance!
I honestly never thought I would love a Rose scented candle this much! I originally ordered this for a customer that loves Rose, and I am so glad I did! When I first made the wax melts, I could not wait to test one, and it was soooo unbelievably fresh, and very true to the smell of roses! This is not over powering in the least, but cold throw and hot throw are phenomenal!
I purchased this scent a few months ago and the hot throw and cold throw was amazing. I was in absolute love with the scent. It took my back to a childhood memory. I recently ordered 2 bottles and I hardly smell it. I don't know if they changed something but I have to say I am so disappointed. I'm actually returning one of the unopened bottles back.
I am so happy with this rose scent, I have tried others and wasnt pleased because they all had a powdery smell but this one smells so natural and authentic!!! I cannot say thank you enough!!! it does not have a chemical smell to it which is what I was most happy about.
Scent smells great however it's the only oil I've noticed gives the wax a different color. I use 464 and every single time I make a batch it turns the wax a slight pinkish color...
Amazing scent! Just like roses! I use this in my lotions. Customers love it! Thank you candlescience!
You know when you receive roses, on day two after they have sat and settled in their vases.....
You lean in to smell their beauty.....
Rose Petals! Nice job candle-science. My only complaint is this is a stronger smelling oil. I'm only needing a 8oz bottle. A little goes a long way. I first purchased the 4oz as a tester....
please stock 8oz.
Thank you!
I can't complain , is a fantastic fragrance!! Everyone in my family love the aroma, is intense and very lasting.
I will be honest... my husband thinks this scent smells like a funeral home yet it's somehow a customer favorite. I personally love it but one of my favorite flowers of all time is rose and this scent smells JUST like a bouquet of roses.
HT and CT is unbelievably strong, I do a 10% fragrance load still... simply because my customers like their candles strong. Curing time for me is about 5 days and after that it's just PERFECTION.
I have yet to get any complaints on this scent (other than my husband but he don't know what he's talking about LOL) - if you're debating, get a small bottle and be ready to be blown away!
I am surprised at how everyone is saying how it smells exactly like roses because to me it smells a lot more like geranium. I love it!!!!
Strong...Almost too Strong
Cold throw is crazy strong. Hot throw is overbearing.
This scent is a little much and not really a fan. The scent is a 3/5 for me. You want a rose smell to be a bit subtle. When it's overbearing, it gives that feeling of smelling fake roses.
This is a perfect rose scent—it smells fresh and floral without smelling soapy. It's true to the name and smells like the real deal.
This fragrance is one of my favorites. The fragrance takes ups the room and it feels like you have fresh roses sitting at home. Thanks loved it!
I am very satisfied with this scent. The description is exact. Roses have a distinct floral scent, and Candle Science has done a wonderful job with this oil. I buy from Candle Science often, and this scent has triggered my first review. A+.
Please do not discontinue this...
This is one of the best fragrance oils ever that resembles closely to fresh cut roses. It has a pleasant powdery profile and is soft with strong projection in hot and cold throws. I'm begging you Candle Science, please do not discontinue or change this fragrance oil.
smells just like roses. strong hot and cold throw.
It smells exactly like fresh roses! Within 15 minutes my whole house was smelling like a garden ! 10/10 would recommend.
Wow wow wow. My fiancé and I love this scent. Ordered a sample to try it out first and I wish I would of ordered a bigger bottle. Will definitely be placing another order real soon. You guys give awesome customer service as well.
Excellent is the best fragrance we have
Super good, I did a test with using 7% FO in my 4 oz container and the hot shot was excellent
Isn't as strong as Red Rose. I was able to get a great hot and cold scent throw off 5% FO. Now I have to use 10% to get the same throw. The smell itself is slightly different but not noticeable when you use double the oil.
Isn't a good replacement to RED ROSE.
This smell isn't as strong as the Red Rose fragrance. Isn't a good replacement!! I think I have to discontinue my Rose scent from my Candles.
The smell is so pleasant to the nose!