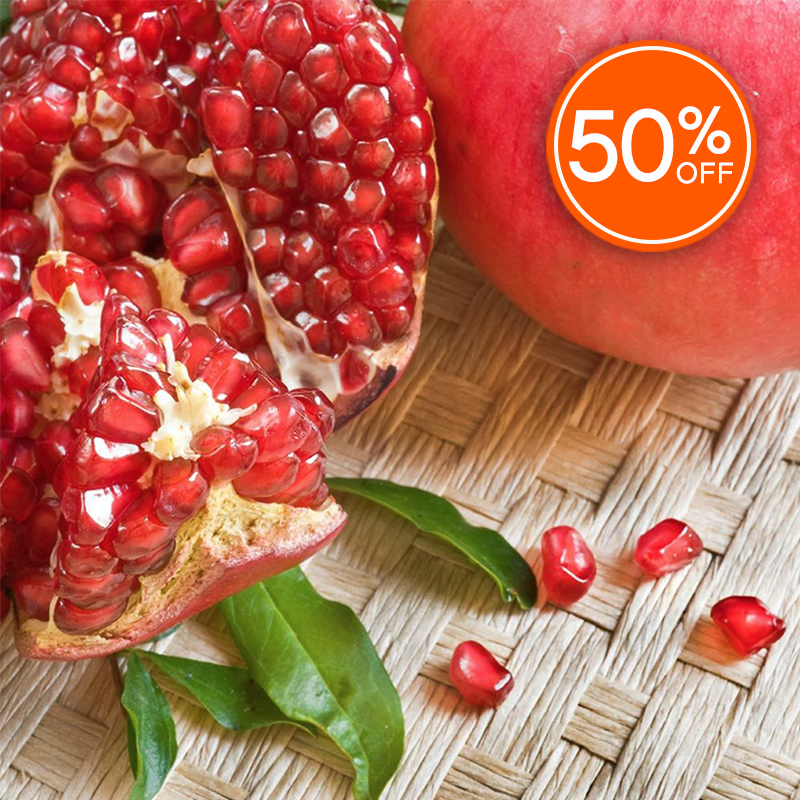 As of 01/28/2019:
This product is discontinued and no longer available.
Details
A vibrant green floral with botanical sage, sweet pomegranate and red currant.

This fragrance oil is infused with natural essential oils, including jasmine and orange.

Note Profile:
Top: Sage, Citrus, Green Floral
Middle: Pomegranate, Red Currant, Jasmine
Base: Cedar

Suggested Colors
: Red, Green
See our complete list of
candle making dyes
and
soap colorants
.
Note: Bottles filled by weight, levels may vary.
Properties
Candle Safe

Yes

Usage: 3-10%
Soap Safe

Yes

Usage: 3-6%
Lotion Safe

Yes

Usage: 1-2%
Vanillin Content
0%
Soy Performance
Flashpoint
141 °F
Phthalate Free
No
Prop 65 Warning Required
No
Diffuser Base Compatible
Yes; Up to 25%
*Usage amounts are recommendations only. Individual usage amounts can vary based on your desired fragrance strength, wax type, soap base, or lotion base. See IFRA certificate for max usage levels.
Documents

Reviews
Bring back Sage Pomegranate
Please bring back Same Pomegranate! It's a much loved customer favorite.
So sorry to see that this oil is unavailable. It was a great fragrance in soy, with an excellent hot & cold throw. My customers loved it and I hope CS will consider bringing it back ASAP. What a disappointment!
Sage and Pomegranate fragrance was the scent that started my candle business. Please reconsider. It was a big seller.
I'm so sad to see this one go, and so are my customers. Just purchased 1000 labels for the spring season. Please reconsider!!!!!
SAD it's discontinued! WHYYY
It's been one of my best year round sellers. There was nothing else like it. Please bring it back! I'm afraid if it's replaced it won't be as good, but I can hope.
I am really disappointed that this scent will be discontinued!
My best selling candle contains this scent and customers love it and keep coming back for more! It fills a room and while it's not sage heavy it still gives has a sweet balance of earthy and fruity. I am not sure why it is leaving the shelves of Candle Science. My hope is that Candle Science is looking to replace it, but honestly it was amazing just the way it was! I wish more customers knew about this scent so that it can stay stocked!
I just tried this sage and pomerante and I love love this. Great hot/cold throw. I actually let it cure over night & lit it. It smells AWESOME!!
Owner at Melting Moon Candle Company
Very complex smell. I feel like I say this about ALL candle science scents - but it IS one of the reasons I love CS so much!
Little white house candles
just like it sounds like wish it had more sage
The sage is a little strong...
At first I thought this was great, but as it cured the sage scent seemed to over power the rest, for that reason i gave it 4 stars. But it is still a very nice scent. Used in 464 Soy Wax at 1oz/1lb, nice strong cold throw, waiting on cure times to determine hot throw.
LOVE this scent, but until it is phthalate free, I will hold off buying it. HURRY!
This one is very nice, soft and pretty!
Smells very nice:) but hopefully phthalate free version will be coming soon!!!!
We love this scent. It's popular with our customers and smells fantastic in candles or bath & body products!
This one smells lovely but waiting for it to be Phthalate Free:(
I really like this fragrance, but I am not going to carry it anymore because it isn't phthalate free. Candle Science, please work with this to make it phthalate free!
Used in GB 464, and it has a great cold/hot throw. It is a strong scent-fresh and clean. I love it! Hard to describe the scent, it didn't seem to smell overwhelmingly of sage or pomegranate. You could name it anything and people wouldn't be able to pick out the individual scents.
Nice fragrance, has a woodsy almost tart aroma. It has been a good seller for me. Very strong in Golden Brands 464. 1 oz to 1#. I would try a sample before buying the larger bottles.
When I opened the bottle, I noticed more sage than anything else. I had to tame it down with pure pomegranate oil. Customers responded well to this fragrance oil. Just be aware that sage dominates this scent (it almost throws a floral scent).
Exotic, strong and fresh. Always sells out. Great hot and cold throw.
This is a great combination scent. Perfect mixing of both scents together and extremely strong.
Used in 464 and WOW! This is such a fresh, clean, sophisticated scent....LOVE IT!
This is an amazing scent! No matter the time of year, it is fresh and warm! Love it!
You did it again CS, very nice scent and becoming very popular with my customers.
Used 415 soy wax.
This scent is a best seller in my collection. Very unique and classy.
Looking for something different?
This is it. Clean, fresh, spa like scent. Awesome scent throw in soy. A must have.
Candlescience has out done themselves with this one! I use this fragrance in soy candles and every person who smells it has commented on how fresh and clean it is. It doesn't exactly smell like sage or pomegranate - it's a perfect combination resulting in a unique scent that everyone loves.
Forget the customers! This is my absolute favorite! It's so fresh and clean smelling in my soaps.