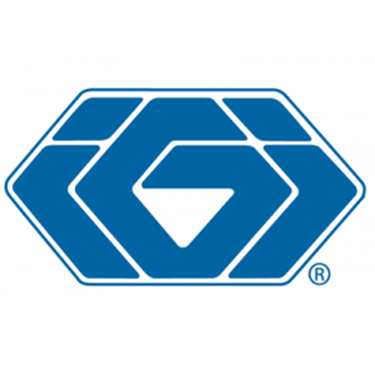 Ready to Order?
5-23 Cases
$64.72
$1.62 /lb
24-55 Cases
$62.29
$1.56 /lb
56+ Cases [Pallet]
$61.67
$1.54 /lb
Details
Product Update: May 11, 2020
IGI 6006 Paraffin/Soy Blend Wax 60 lb Case is changing to a 40 lb case. This change ensures that the cases are not subject to additional handling surcharges from UPS and FedEx for packages weighing 50 lb or more. The 40 lb case will be available by June.
Can't decide between paraffin and soy? Get the best of both worlds with IGI's 6006. This paraffin/soy blend offers the fragrance throw and easy burning of paraffin, with the appealing look and usability of soy. This blend can hold 1 2/3 oz of fragrance per pound (10%), and requires no additional additives - just add color and fragrance.
* The weight on slabbed wax can vary slightly.
* Cases contain 4 slabs of wax packaged together in a reinforced cardboard box.
40 lb. Case Size: 19.75" x 12.5" x 6.75"
For help choosing the right candle wax for your candles, visit our Wax Guide.

Wholesale Ordering
View our wholesale page for more information on ordering in bulk.
Reviews
Can this wax be use for wax melts?
Hi! Yes, this wax is great for wax melts. Check out this tutorial for a guide: https://www.candlescience.com/learning/make-clamshell-wax-melts.
Hi, Can I use this blend for my pillar Candles??
Hi! Great question! The 6006 is an excellent container wax but it can be a bit too soft for pillars and may not release well from molds. For pillars, a harder wax like the IGI 4625 would be a better option.
New candle maker, perfect wax! Not loving the recommended ECO wick.
I am so impressed with the hot and cold throw of this wax. My customers love how strong the fragrances are, even when they haven't been lit. You will get sink holes if you're jar is tall enough, but it's so glossy and smooth once you melt the tops down or pour over with extra wax. My ONLY complaint is the eco wicks that are recommended with this wax are so sooty! I followed size recommendations from Candle Science, and use about 1.3 oz/lb. FO in my candles. I don't know how to problem solve the soot of these wicks, PLEASE HELP!
I use 6006 and it works best for me. I love the hot and cold throw and the burn is clean down the jar. I do get sick holes in my gIass containers but it's an easy fix. I tested EVERY single wick and what I found is that LX wicks works the best and those aren't the ones recommended. Hardly any soot especially if you trim between burns. I burn them all day in my store so I blow them out after 3 hours, trim and re-light. My jars are 3.58 inches wide and I double wick with LX14. I would rather use LX12 but Candlescience only has LX12 in the 3in length and I need 6in. I could get the LX 12's 6in from another supplier but I love the way Candlescience packages their wicks so I'll manage (PLEASE offer the LX12 in 6in length Candlescience)
I love this wax so much! I am a new candle maker and am just now getting into the swing of things with my business. This wax has not let me down. I highly recommend!
I'm making 8oz mason jar candles. I started using 464 soy wax but didn't like the hot an cold throw.. I wanna switch to this brand of wax using fragrance an dye chip... will this be best for me? And what size wicks should I use...
Yes!!
Great, easy to work with wax. Two things, though:
1. you will always get sinkholes no matter your pouring temp, but this is easily fixed by just going back later and pouring extra wax in
2. this wax does give of a bit more smoke than soy.
Easy to use and awesome!! Gives off scent really nicely!! I use 6% fragrance load and its perfect!
Are eco wick good to burn in the IGI 6006 WAX?
Hi! Yes, we typically find the ECO wicks to work the best with the IGI 6006 wax. Be sure to check out our wick guide for help getting started! https://www.candlescience.com/learning/wick-guide.
The batch I received is far too soft for wax cubes. Candle Science has a YouTube video using 6006 to make wax melts & also states that you can use it this way in their answers to people asking about it. The only way I have found this to work is if you store them in the freezer. The hot throw is fantastic but I can't use the wax in this way. I have even tried mixing 25% 6006 with 75% Soy & it is still too soft. Much better hot throw than soy alone though so I'm still experimenting. Any suggestions would be appreciated.
This wax works well in the small straight sided jars with small wood wicks. It also works well in the tumbler jars with large wood wicks. I had someminor frosting because I was using a heat gun to warm the jars. It holds great scent for cold and hot throw as well as using dye chips.
I don't believe the batches in this type of wax are consistent. I have ordered this wax three times now and the third time I have ordered it it's much harder then the previous. I have done everything the same and I am not getting any hot throw from my candles. I do love this wax though! I just don't know what happened to this last batch?
I have been using LX wicks for this wax for over 3 years now. It's always down well for me. It's not a perfect system, but not a ton of soot and no mushrooming, if trimmed between burns. Worked much better for me than CD or HTP wicks. If you are having issues wicking this wax, give LX a try.
Why do you recommend eco series over other for 6006? I currently have a 3 inch jar that you recommend an eco 8 for iv tried and eco 10 that doesnt reach full melt pool with in 4 hours but the flame seems huge. I'm not sure where to go at this point help please. I love 6006 the hot / cold throw is amazing but wicking it seems very challenging
Everything about the company is amazing. I am a new candle maker so I had many trials and error but I have found this wax works beautifully. Its grabs onto the fragrance and color great.
Super happy with this wax. Didn't have any issues at all!
We use this wax and it does a great job making beautiful candles. We gwt no sinkholes or any other problems when pouring. I use a sink wick 44 36 18z and they work beautifully
I'm not sure what problems all of the other reviewers are having with "sink holes". Of course it took plenty of trial and error but once we found the perfect wick for this wax and our container, we have had nothing but growing success month over month. The formula has not changed whatsoever since we switched our brand to this wax. A lot of factors go into perfecting a beautiful candle with excellent hot throw. Best tip I could give if you're having problems but dead set on this wax is to keep experimenting and researching until you find a formula that works for your products. My only major problem has been dirt or some other material in random parts of the block but over all, I give it 5 stars.
I normally use soy but am thinning about switching to this blend, so what wick would be best in an 8 ounce Mason jar with this blend wax?
Hello was there a Chang to the 6006 it doesn't seem as soft as it used to and it has a hard top layer, the wax seems to be harder than previous batch?? Was paraffin % increased??
Hi! The formula for the IGI 6006 has not been changed by the manufacturer. However, it is common to see some consistency differences from batch to batch. The performance of the wax will be the same despite any consistency changes noted.
The wax is easy to work with. You will have sinkholes but these are easily fixed. My issue is wicking. CS recommends an ECO 8 for two of the containers I am using (8 oz tin and 12 oz status jar). I understand the need for wicking up and down depending on scent and scent percentage but we're talking an ECO14+ or CD 18+ in order to achieve a full melt pool with the 6006 I've purchased over the past few months. I'm not sure what has changed but people that do this for a living have assured me that 6006 has not required wicks of this size in the past. CS really needs to do some testing on recent 6006 batches.
What temperature should this wax be heated to?
I am new with the candle making. Is this good for Containers, jars, tins, pillars and votive or I have to buy a different set of wax.
And what are the best wicks as well
The IGI 6006 parasoy wax is a pretty decent container wax for many applications. One concern with this wax is that, regardless of pour temp (I've tested anywhere from 140-190) there are some serious sinkholes going on with every candle. My only other concern is that there was a considerable amount of foreign substances on the outside of both slabs I ordered, as well as obvious signs that it had been scraped against pavement (scrapes and holes in the bag were a dead giveaway). Regardless, IGI 6006 is a decent wax and is easy to work with. Cheers!
Does this wax frost like soy?
This wax does not typically frost as the paraffin wax component helps stabilize the wax vs. a straight soy wax which is more prone to the frosting.
I am happy with the wax and have purchased many times. However, the last delivery had multiple spots of something black all over the back of the slab that I had to scrape off before using.
I was using 464 and I was new to candle making. I love that 464 is natural, but 6006 is AMAZING! I go through so many 10lb slabs lol. I love the finish it gives, minus the sink holes but that's an easy fix. Everyone who purchase my candles love the scents and how strong they are! I use wooden wicks and it gives it that even more great apark.
This wax is easily sliceable! It's glossy when the candles are settled. I enjoy how easy and fun this wax is to work with. I shopped around before deciding that this is the best priced wax that also has excellent quality.
I'm new candle making, Started with 100% soy wax. Didn't get a good hot throw so I did research and switched to the IGI 6006. Been using it all year! Works great!
I get a great hot and cold throw from this wax. As I read other reviews I see people have issues with crumbling. This was or my order of it is so soft I can't put it in clam shells. I have to pour them in silicone molds which is cuter anyway. It sets like chapstick for me. Super soft.
What wick will you recommend for 8oz tins with this wax?
Hi! Typically, we'd recommend starting with an ECO 8 wick for testing. Depending on your recipe though, a burn test may show that wicking up or down a size might work as well. We always recommend testing but an ECO 8 would be a great starting point!
I love this wax & I'd love to switch from 464 but I am having the hardest time wicking 3" straight sided tumbler jars. I tried the recommended ECO 8, I tried CD 18, CD 22, HTP 105. & nothing works. I can't get a full melt pool with any of these. Other than the wicking issue the wax is pretty amazing! I love most that it doesn't have that petroleum jelly look.
Initial review of the parrafin soy wax igi6006
As I have said before I'm very new to candle making and as the name says very by visually impaired I started out with a small candle making kit off another site but since finding candle science I've been candle science CRAZY now for this wax it's amazing for use in wax melts and tea light containers! Omg I am in love with your products they have given this bond woman something special to create I'm starting with candles and working on a website to sell my candles. 5% of every sale-goes to a nonprofit organization for the visually impaired. Thanks for giving me joy in heart again
I recently tried a coconut wax because I wanted something natural with no paraffin. I must tell you that the scent throw of 6006 is definitely superior and I will not be switching. I LOVE this wax.
This is my favorite go to wax and my customers love it. I use them for my wax melts and have a great CT & HT. I heat the wax until 180-185, add my FO and when the temp gets to around 170 i pour. If it's a little lower thats fine. I've used it in the 3" 8 oz tumblers and using the ECO wick got horrible soot. Used the HTP104 and it was great a little tunneling. I'm going to try HTP105. I'll also be purchasing the 4oz mason jar. Starting with a CD wick.
What do you label this on your candle jars as being that it isn't all soy?
Hi! It would be your personal preference but we often see soy and paraffin blend candles being labeled as "soy blend" or "para-soy". I hope this helps but we're always happy to troubleshoot further at support@candlescience.com!
Hello,
Can I use this blend for my wax melts?
Hi! Yes, you can use the IGI 6006 for wax melts.
I love this wax but was unhappy with the Eco and CD wicks. There was a tremendous amount of mushrooming and sooting with both. I decided to try HTP 83 wicks in my 16 oz, about 3 inch mason jars and I am so glad I did, the issue has been RESOLVED. I have found my wax and wick----HOORAY!!!!
Deb
This will be my first time using this wax I hear great reviews about this. Will the eco 8 wick be good for a 4oz and 6oz tin? And will this wax work ok for tarts and melts?
Hi! We'd typically recommend an ECO 2 wick for the 4oz tin and an ECO 4 for the 6oz tin, the ECO 8 will likely burn too hot for either container. You could also use this wax for melts and tarts. We're always happy to help troubleshoot at support@candlescience.com!
After test burning the CD wicks with this wax, I find the Eco 8 wicks work best, better HT, etc., I just have to keep them trimmed. Eco 8 is what Candlescience suggests for this wax. Thanks Candlescience!
Finally I have a hot throw
After two years of trying to use 100% soy wax, all different kinds, and never achieving a good hot throw, I decided to try this wax and I finally have a hot throw, I'll be using this exclusively now. I am using Eco wicks right now but they burn a little too hot with tall dancing flame and soot, I'll be trying CD next.
I recently switched to this wax and absolutely love how easy it is to work with. Excellent cold and hot throw. I did have some issues with my order however, it's mostly the carriers fault and not Candle Science. The wax is great and I do really like it but... I can't sell the products I'm making with it. There's little particles and debri inside the wax that you just can't pick out. I highly recommend and hope Candle Science can select better shipping boxes for a 60 pound box of wax. My box arrived basically torn apart and the bag was also torn to shreds. I will continue to use this wax to test with, but that's about it.
I have been using this wax for a couple years now and it is great. I have multiple videos on my youtube channel talking about it and showing how to use it. www.youtube.com/c/standleyhandcrafted
PROS:
This is the wax I suggest to all beginners because it is so forgiving unlike soy. You are almost guaranteed a nice strong smelling candle from the first batch.
Heat to 180, add fragrance oils anywhere from 175-160, stir and pour and you're good.
CONS:
You will get sinkholes with this wax almost every time and no matter how cool you pour. You will want to buy a heat gun to fix them. Not a huge deal but you need to be aware of them. The amount of paraffin in this wax causes shrinking as it cools so you will see larger sinkholes the hotter you pour.
Still a great wax though and I highly recommend.
Using the a 8 oz tumbler from cs absolutely cannot find a wick that isn't flickering, sooting it has a burning smell ,you cannot smell the fragrance it's smoking so bad ! I tried to double wick that did not work like suggested her with two eco 4 6" .HELP PLEASE!
Hi! I'm so sorry to see that you are experiencing some difficulty with wicking. Please contact support@candlescience.com and we'd be happy to help you troubleshoot!
I just switched to this from 464, and while I felt kind of bad using some paraffin, it's worth the guilt. This wax really delivers.
Owner @ Cheers a candle company
Just switched from 464 to this, and absolutely love it! Beautiful smooth pour, great cold/hot throw, and decreased my overall production time by half! 1 oz to 1 lb is PLENTY! 🤩
I am testing this out in order to move over from IGI 4630... and I am already in love! The cold throw is absolutely amazing, much better than 4630, and the hot throw is the same, if not better. I am using about 1 oz scent / lb of wax and this seems to be plenty! It carries the dye just a beautifully as paraffin, but appears to be shrinking a tad more once cooled. Plus, this wax is slightly cheaper! I will definitely be switching all my candles over to this wax!
Love this wax, its awesome! perfect in capturing scents. Fast shipping
I love this wax and the cold and hot throw are awesome. Thanks for the fast shipping!!!
This wax is so easy to use. Heat to 185° add fragrance oil and pour at 170°. Heat jars to 170° but not necessary for tins. Return to cooling oven after pouring to slow down the cooling process. This eliminates sink holes. I prefer the CD wicks for a smaller, more controlled flame but the echos are ok. I would love to give this wax 5 stars but there is a problem with smoke and sooting which might could be corrected if they increased the soy content. By the way really expensive candles from big companies have this same problem
Beautiful wax - Difficult to wick
After pouring this wax a few months ago, I was very happy with the appearance and single pour qualities of this wax. If I use a heat gun and warm my glass container and pour at 170 degrees F, I get a perfect pour every single time. Fantastic cold throw! I was ready to fall in love with this wax, but then, I lit the wicks... I started with ECO wicks, and got a great hot throw - but also a ridiculous amount of sooting even after testing many wick sizes. I moved to CD wicks from a different supplier, and the same problem. I tried cotton wicks, paper core wicks, zinc core wicks etc. Now I have sample packs of every wick ever made and none of them work. Either the burn pool stays around 2 inches instead of going to the 3 inch diameter of my container, OR, they soot after an hour of being lit. My tests have all been with 10% f.o., and I am now debating whether to spend yet more money on fragrance oil and try a lower fragrance load, or just break up with this wax entirely.
I would like to start off by saying I received my order VERYYYYY fast, it was expected to be delivered on the 8th of this month and came in today. I was so excited about my purchase that i made my candles tonight and let me just say i can already tell the candles are going to be just what I've been wanting. The cold throw is very loud so i hope and pray the hot throw is just as powerful. I've heard awesome things about the parasoy wax and i am sooooooooo excited about it. Thank you candlescience, i look forward to ordering here again very soon!
Love working with this wax. Originally got it to use for clamshells, as the instructional video uses this wax. However, it crumbles when I pop it out of the clamshell. I tried mixing it half and half with IGI 4625 and that worked great for the clamshells and tarts; no crumbling. I like it for container candles. I've used it in tins and jam jars. I like the cold and hot throw as well. It is very easy to work with for small batches.I give it 5 stars as a container candle wax, but only 3 stars as a tart & clamshell wax; thus the 4 star rating.
Owner of Nancy's Soy Candle Creations
I love this wax for candles and tealight, but it is to soft for clamshell melts....
I like the wax overall but have two main complaints.
1) Been inconsistent over the past year with some lots having issues. Not as bad as straight has had, but still some issues.
2) Wicking/Soot. Various wicks work okay with this wax, but none of them work great. sooting becomes an issue with this wax as well (similar to parrafin).
You have to keep wick trimmed at all times or it soots. Problem is, customers dont do that. At least with some other wax blends, you can get more self
trimming or a nice curl that will keep the flame consistent with little or no soot. Not with this wax. If customer doesn't trim (even if the wick is small
enough it doesn't look like it needs trimmed) it soots like a chimney after relighting.
All in all, its not bad and I still use it it in a lot of candles but they are kinda high maintenance.
@Stanley - what wicks do you find seem to do the best for you and if you dont mind me asking, what FO % do you typically use? Also, how long do you find they need to cure for both testing and selling?
Thanks
I absolutely love this wax, easy to use, great hot throw
I have been using this wax for a year now and I will never switch. I started with 464 and had the same issues that everyone does, weak hot throw.
I was able to get a nice hot throw eventually from 464 but after lot's of testing and work. 6006 gets a better hot throw with little to no work.
Easy to work with, I scoop it out with an ice cream scoop. Easy to add FO, easy to pour and sinkholes are easily fixed with a heat gun.
I have a video that shows the best way to use this wax if people are interested.
www.youtube.com/standleyhandcrafted
I was less than impressed with this wax. It tunnelled every time I used it. The surface was always bumpy. Just not happy with this product. The color retention was nice, but that's it. Will not buy again.
Been having issues lately. My 6006 has a strange wavy bumpy top that is slightly discolored. Its subtle, but its there. And I am having to wick up 2 sizes on average. And sometimes that doesn't even work and I have to abandon ship. Not sure whats going on. Anyone else having issues?
Lots I have open and are acting this way so far are Lot #T1700447 and Lot #T1603781
After reading the previous reviews for this wax I thought I'd add a few tips that will help you to make perfect candles:
1.) heat 6006 to 185-190 (no hotter than this!) I consistently pull my melting pot from my water bath at 185 to prevent the wax from being too hot and "killing" my fragrance oil.
2.) QUICKLY add your fragrance oil and stir; remember, when you add your fragrance oil it will drop the temp of your wax VERY QUICKLY! You can pop the melting pot back into your water bath while stirring to keep the temp above 170. You'll want to get about a minute of stirring in to disperse your FO.
3.) Eco wicks are not meant for soy blend candles--you'll want to use something else. I use CD 14 in the brown tumblers from CS and CD 10 in the 8 oz tins.
I hope this helps!
I am very new to candle making, in fact I have been doing this for 1 month. So I have experimented with a few different waxes, I like soy. So after reading the reviews on this site I decided it was time to try this one. IT IS FABULOUS! The paraffin causes the wax to solidify quickly so you have to be ready to add the fragrance almost immediately as stated by another reviewer. But it is worth the time and effort you put in this wax! The finish is smooth and beautiful to look at . The cold and hot throw are both fantastic ! I use the recommended wicks for the jars I bought and everything was right on target.
I absolutely love this wax as it never gives me ANY problems! I heat to 185 and pour at 170. You have to be ready to add your fragrance oil right when you take if off the heat source as the temperature of the wax drops quickly to 170. Great hot and cold throw with this wax with high quality FO.
Can any one please tell me how to get a good hot throw with this wax. Like what temp to heat wax and what temp to add fragrance . Please help
I tested this wax in 2 oz, 4 oz, and 8 oz tins using various sizes of the LX (14, 16, 20) wicks I had on hand and the results made me happy and confidence to go forth with adding fragrance. The wax was smooth and creamy looking once it cooled in the tins and burning according to what my calculations say they should burn in a certain time frame. This wax was easy to work with, just cut and weigh and also worked well with clamshell containers. I think I found my go to wax!! I only gave this wax a four star rating because I'm going to test with frangeance, and will update my ratings depending on further testing.
I started with 464 and switched because I was struggling to get a decent scent throw and didn't like the look of my candles after they had been lit and dried - crater like and not smooth. I started using the 6006 wax and I'm so glad I did. This wax creates a beautiful smooth and creamy candle. I mix in a small amount of 464 wax to increase the soy percentage in this wax. I use no additives or dyes. A couple of times I lit the candles just 2 days after making because I wanted to test the wick and was surprised to find that I had some hot throw with very little cure time. Obviously letting them cure a couple of weeks is ideal, but I'm pleased with the initial results. I heat to 185-190, add 9% FO, stir for 90 seconds and pour into a jar with a 3-inch diameter. I have found the CD wicks work the best with this wax. I also always used to get wet spots (even with this wax) but I started pre-heating my jars at 170 in the oven for 8-10 minutes before I pour and no more wet spots. After my candles set for 3-4 hours, I move them to a closet to keep them away from drafts. Hope this helps!
I used the IGI 6006 for clamshells, I was not happy with this wax for them....The clamshells was very soft and the throw was not as good I expected. I do use this wax for my candles and am very happy. I contacted Candlescience and they recommended IGI 4794. I haven't tried the IGI 4794 yet, but I will be trying it very soon. Hope it is better.
Very satisfied, now that I have the right wick
I love this wax. It is very easy to cut and weigh. It has an amazing scent throw and dyes very well. I was new to candlemaking, but this wax made me look like I had been doing it for years. Only takes one pour to turn out perfect. Sometimes there is a hole on the top, like if I pour too fast. I got a $30 heat gun and can fix the hole in seconds. Like other reviewers, I also had issues finding the right wick. I started with the wick recommended by CS but found the flame was too big - melted the wax too fast and not evenly across the top. Also it smoked and left a lot of unattractive soot on the jar. When I read up a little more about wicks, I discovered that these issues are not uncommon with ECO wicks. I tested several size and brand wicks and now use (2) Eco 4 wicks in a jar with about 3" diameter. This solved all my issues with the way it burns, except that it still burns down faster than what I want. I'm going to test mixtures of IGI6006 with GB464 to see if I can get the same quality candle but lasting a little longer. I hope I can accomplish this without the headache of having to test wicks again. But honestly, I'm not in a hurry to change up the mixture. The candles are beautiful as is and I get 5 star ratings on all of my reviews. Customers love the scent throws with this wax.
Lots of great reviews about this wax but having a very difficult time sizing the wick. Tried them all - eco, htp, lx, csn, etc. I'm using 9% FO + 3.25" jar.
My biggest concern is that the flame burns too high and produces a lot of black smoke or soot. Any suggestions are much appreciated.
Good wax.. wicks not so much
I like the wax a lot. Good scent throw as and pretty easy to use. Its only wax i use currently.
With that being said, I found the wick recommendations by CS pretty for off for me. the size was wrong on multiple jars. Also, the wick type I am simply just not a fan of.
Eco work best with all soy wax, not a blend of only 30% soy. Eco is commonly referred to as wild wicks because their flames are pretty wild and tall frequently. And I see this completely true. Yes, I can use a smaller wick but then I do not get a good melt pool. With all that being said, the WORST problem I had with Eco wicks and this wax is the discoloration. Anyone else have this issue? The burning of Eco wicks with this wax causes ugly yellowish tarnish to the top of my candles. Not noticeable on some coloros, but it is on most of them. Especially noticeable on uncolored candles.The pleasant creamy white turns a horrific gross yellowish on top. I am not sure if they just burn too hot or what, but its definitely not good. Granted, Eco wicks are not the only ones that do this for me on this wax but they are probably the worst. I find the best wicks for this wax are a couple options not even sold by CS unfortunately.
I am just shocked that ECO wicks are what CS recommends for this wax. I am guessing they just chose the best of the ones they sell since the other options they sell do not work very well either. But just think about it.... if ECO is not recommended for Parrafin, and IGI6006 is mostly parrafin.... why would anyone expect these wicks to work well with this wax? Just my opinion. But I did LOTS and LOTS of testing and had SO many wicking issues with this wax but can tell you the Eco was among the worst.
Great wax, but would be really nice if there was a great wick specifically designed for it. I realize with a blended wax like this, that can be difficult but its, afterall, my only real knock on this wax.
I tried again. This time i heated the wax to 190, took it off the burner, added the color chip stirred til melted added the fragrance at 185 and poured at 165. Used tin container.... no holes perfect. also tried it in the 12 oz cube jar and perfect no holes and has a beautiful glossy finish.
great wax for candle tins
I have made several batches of 8 oz candle tins and actually just did an all day test burn on one; the IGI 6006 with an Eco 2 wick burns the wax evenly without any tunneling AND burns all the way to the bottom of the tin. I read the reviews from other CandleScience customers regarding scent favorites and how much scent to use per pound so that I don't have to figure it out and waste time and money. IGI 6006 is a fantastic wax--melts quickly and you can pour quickly after adding fragrance oil.
I am using IGI 6006, but having a real hard time finding a wick that works. I was using the ECO 2 wick and believe it was to small for the Mason 8 oz jars. I am trying the ECO 4 wick I am getting so much black soot. I am also having trouble with holes around my wick. Got mixed feeling with this wax. Just don't know where to go with this. I was using the 464, there was to much frosting. Anyone have any ideas what to do?
I used this wax after watching the video on candle science web site. I used the 21 oz status jar with eco #8 wick 6 inches. Heated the wax to 185 degrees. Added the color wax chip after taking off the burner and Stirred until the color chip was melted and then added 1 2/3 ounces of lavender chamomile fragrance. Then i poured at 167 degrees. Finished candles all three had a hole next the wick.
I'm pretty new to candle making and started with the soy 464 blend. The wax poured beautifully for me and had an awesome cold throw but no hot throw whatsoever. I decided to switch to the para/soy blend because of the reviews. I'm highly disappointed with the holes and frosting I get on EVERY candle. I've tried varying my pouring temp and even heating my glasses. No luck. I use a heat gun to get rid of my holes and can cover some of the frosting with labels. I do have to say that I am soooooooooo very happy with the cold and hot throw I'm getting from this wax though! My house smells glorious!!
I'm new with candle making. I've played with the soy and switched to this one. I'm happy with it so far but I'm having trouble with holes by the wick once it dries. What am I doing wrong? Also mixing 1oz per pound of wax and the scent is strong once I add it but once it dries it's not very strong.
Tunneling is not caused by the wax, but by the size of the wick. If you get tunneling, step up to a larger wick. Soot can be created by letting the wick get to long while burning. Keep wick trimmed. If you keep getting tunneling keep going a step bigger. I only use ECO wicks.....
I switched to this wax from 464 because I believed all the reviews saying it had an awesome hot and cold throw and needed less fragrance than soy.
I HATE this wax. I've wasted so much money on it. I've used 1.5oz/lb of wax with Sweet Pea and Caribbean Teakwood fragrance and I get a miserable hot throw and not a great cold throw. Grapefruit and Mangosteen I used 1oz/lb of fragrance and I have a great cold throw but no hot throw. I've got Huckleberry fragrance (from a different supplier) going right now at 2oz/lb (the highest I'm willing to go, slightly higher than recommended) and I can't smell it AT ALL hot or cold. Smells amazing out of the bottle and while mixing so I don't believe it's the fragrance.
I will be going back to 464.
I needed to make a quick decision on a wax because the straight soy that I used turned out awful. Just by reading the reviews on this wax I took a chance and ordered. The Best Decision ever!!! It's like night and day. No frosting, no starring, no cracking, awesome scent throw hot and cold. I'm Hooked!!
I am so glad I switched over!
When I started candle making a few months back I used 100% soy. The soy is hard to get perfect and the hot scent throw is not strong. I switched over to this wax, and I am so happy I did. I made over 30 candles without a hitch. They all came out perfect. I save money on dye and fragrance oil since I use less per pound compared to soy. The hot throw is wonderful. This is my permanent wax!
My wife and i created a side candle business and were using GB 444 and did not go well once we used this all of our problems went away. Only one thing is i wish military got a discount from the site.
GOOD! I have had a great time using this wax, so far. I'm a newbie at candle-making, and this wax makes it easy. I used the 'White Tea and Berry' fragrance at 1.5 oz/ 1 lb. and the cold throw isn't as strong as I was expecting to be, so I REALLY hope the hot throw is stronger. It smelled nice when I mixed it with the wax, and if it smells anything like it did then while its lit then I'll be alright.
Great product!!
I'm very happy with my purchase of this wax. I was working with GB 464 and was having both frosting and sinkhole issues as well as hot throw, the wax was just too inconsistent for me as a casual candle maker. I purchased this wax and had some great first pours! I had sink hole issues around the wick but I found that could be reduced by pouring around 160 (that and a heat gun!). I have run into one issue however, which is tunneling. I made candles in Ball jelly jars with a diameter of about 2.3". I used the ECO 2 wick as suggested but my burn pool isn't wide enough. Perhaps maybe ill move up to the ECO 8? if anyone has wick suggestions please let me know! other than that both the cold and hot throw are way more prevalent than I experienced with the 464!
Loving this wax blend. Pour at 180. Sometimes has wet spots, sometimes top isnt smooth, even though I preheat my glass, but overall great wax! Beautiful texture, no frosting, generally good cold throw at 8-10%, great hot throws. Burns rather quick (no more than 30hrs on a 9oz) , sooting with LX 24 wick (gotta cut them real short). My glass size is 3.25 inches... HTP 104 too small. Trying Eco wicks based on CS recommendation, will update.
Love, Love, Love this Wax
I forgot to mention that I preheat my jars for just a few minutes before pouring the wax. :)
Love, Love, Love this Wax
I am fairly new at candle making and after watching the video on how to make soy candles, I bought some of the GW 464 that was in the video. I've gone through a case of it, and was having such a hard time with frosting, wet spots, rough tops, and sinkholes that I almost gave up,but after reading reviews on the different waxes decided to try the IGI 6006 blend. I'm SO glad I did! I have virtually eliminated all frost, and wet spots. This is how I've done it: I add 1 TBS Coconut cooking oil to the melted wax @185°, Pour the wax between 165° and 170°, after they have set up enough to move, I put them in an ice chest that I've preheated with a heat gun, to make sure they don't cool too quickly. I leave them overnight and the next morning I had no frosting, sinkholes or wet spots. They are a beautiful, creamy texture. with perfect tops. I've done 14 of them this way and so far, so good.
I will never go back to straight soy again.
Hope this helps someone else who frustrated and getting disenchanted.
I'm new to candle making and this is the only wax I've used so far. I wanted to use Soy but from the reviews I've read it can be hard to get just right. So I tried this one and its so smooth. I do occasionally get wet spots but they're always small enough to cover with my label. I haven't had very good hot throws so far but I'm still experimenting with my FO amounts so that could be why. Cold throw is almost always amazing though! I used an Eco 2 wick in a 2.75 in jar and the melt pool just barely reaches the sides of the jar so I don't get any tunneling as long as I let it burn for at least a few hours each time. In the medium straight sided jars (which hold 5.8 oz i believe) I get around 40 hours of burn time.
So far I like this wax - has a great smooth look and nice hot throw scent. I made a large 3 in jar and used the wick recommended Eco 8 and it tunneled right down the center. I see there a few people who are also having this issue. Anyone else have any suggestions?
So far so good with this wax! I am new to candle making, so I wasn't sure what to start with. I chose GB 464 and had a really hard time with it (even after pouring at cooler and cooler temperatures, cooling it more slowing my covering my pot, pouring slower, etc). Even after all that I was still getting rough tops and almost no hot throw. I did a little more research and decided to try IGI 6006. It's so much better and I think it's easier to handle than soy. I just made a batch of Dragon's Blood candles. They are so smooth and pretty. The cold throw is amazing and it holds color beautifully. I have to wait until tomorrow to light one, so not sure how the hot throw is yet, but I have a good feeling this will be my go to wax! Definitely sticking with this one!
I must say I started with pure soy and I just could not perfect the look of my candles no matter what I did. I started using IGI 6006 and I have the best looking candles and the hot throw is unbelievable and the cold throw is also just as great. I've had customers tell me "when I walked into my house I thought I had forgot to turn the candle off" because the cold throw is that good. And when people tell me how great their purchase was just makes me feel great!
Does anyone get soot when using this wax?
This wax works perfectly; however, we're still trying to experiment on the wicks. We're using a 3" container and the CS recommendation is ECO 2 - ECO 8. The ECO 2 is too small and the ECO 8 is also a bit small and produces a bit too much soot to my liking.
We also tried ALL the other brands and find that some soot (particularly LX and ECO). Anyone else experience this?
Any wick suggestions would be helpful. So far, we're liking HTP 104 (HTP 126 produces a better pool but wick flickers a bit too much and produces soot), RRD55 (good pool but a bit of flickering and mushrooming) and now trying CSN 16 (as CSN 14 is a bit too small).
Any help would be great!!!
I don't know why, but when I was using the wick guide, I searched for 4' or larger. I use 16oz mason jars, and the perfect wick is the Eco 2 6". This is still by far the best wax I've ever laid my little fingers on. I recommend it to anyone who's just starting out, or is a candle veteran.
I'm loving this wax! It's so easy to separate, and what
Wax that stays on my hands can be rubbed in for baby soft hands!
I do however need to repour once because of small dips in the top.
I definitely recommend this wax for all jar candle makers.
I still can't find the perfect wick. I tried csn 14, but got a
Small amount of tunneling. I use a 16oz mason, and if
Anyone has any suggestions on wick, please email me
Gvennetti@me.com
I live in a cold foggy forever-drizzling climate, and spent months trying to force my soy candles to look perfect despite the climate. They improved dramatically, but there were still so many aesthetic issues. I finally decided to give IGI 6006 a try, and every candle I've made since the switch is PERFECT! The wick suggested by CandleScience was likewise the exact right choice. The hot throw is wonderful, the appearance is beautiful, I am never going back to pure soy.
Wonderful wax; consistent, with none of the issues you get from pure soy, i.e., frosting, mottled tops, adhesion. Holds color very well with even the palest of shades and the scent throw is excellent. Very long and even burning clean candle!
Love it!
This wax is great. Really easy to work. Beautiful looking candles, smooth, and great color. However, made really long burning candles. More than 4 hrs burning and still no burning even. I try whisper jar with light color Eco10 & Eco12 1.5oz FO per pound.
This wax has GREAT scent throw hot and cold.Takes color very well and has a very long burn time.I use an ECO-6 in a 8oz. mason with 8% f.o. load. TRY IT!