White label and private label candles
increase revenue and build strong customer relationships with these lesser-known business strategies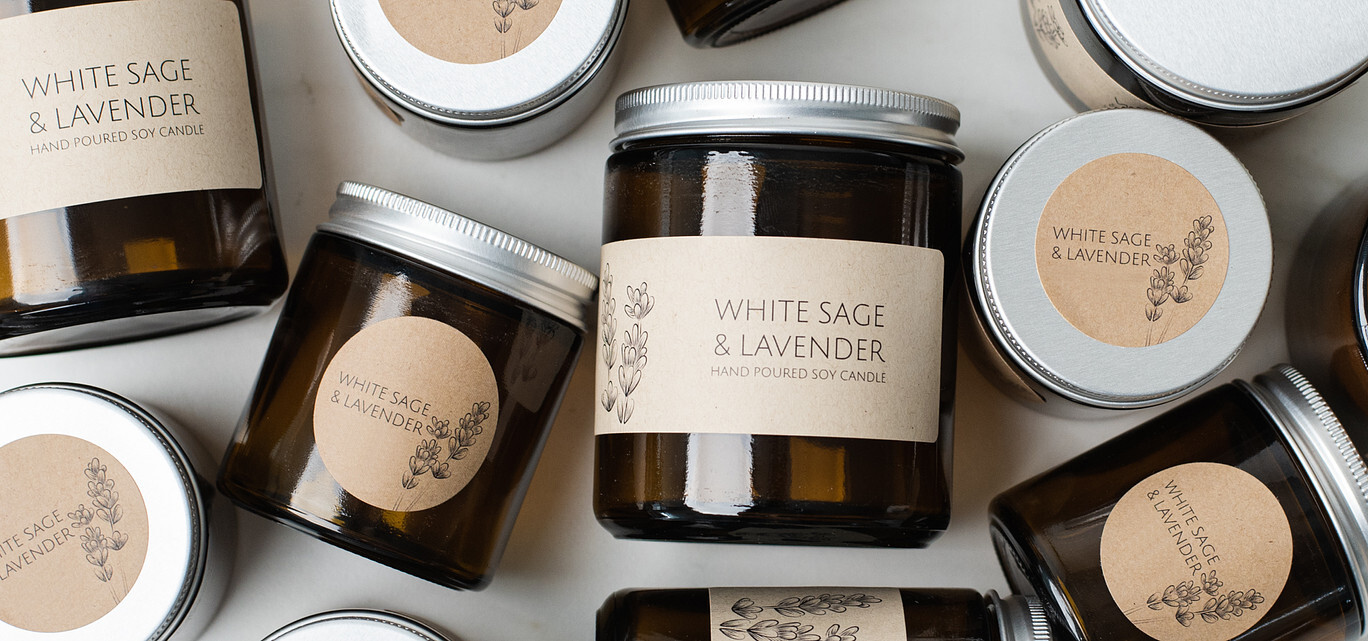 As a maker with a candle business, you might have gotten a request for white label or private label candles at some point. While these terms are often used interchangeably, they're actually two different ways to sell candles. So if you're wondering what exactly they are, and how they compare, we're here with the answers!
What are white label and private label candles?
White label and private label are subsets of wholesale. 
Wholesale is when a maker or manufacturer sells goods—like candles—to another business in bulk quantities at a volume discount. The second business, usually a retailer, resells those products at a higher price to the end customer. In traditional wholesale, the maker's branding is on the candles.
Interested in learning more about wholesale? Our guide to selling candles wholesale covers this topic in depth!
Like wholesale, white label and private label candles are also sold in bulk quantities at a volume discount. However, the finished candles feature a brand or retailer's logo and name on the label, rather than the maker's.
Now, let's get into the differences between white label and private label candles!
White label candles are ones you already make and sell wholesale. But instead of your labels and branding, the label and branding is your customer's.
White label candles use the same containers and fragrances in your wholesale line.
Private label candles are a custom product.
You and your customer collaborate to create an exclusive combination of a container, wax, wick, and fragrance made only for that customer. 
Why offer white label or private label candles?
White label and private label candles are beneficial to makers because they:
Can be a fairly easy add-on service if you already make and sell candles wholesale
Are an additional revenue stream on top of direct-to-consumer sales and traditional wholesale
Create long-term relationships with your partner businesses, resulting in regular re-orders and strong loyalty
If your business is relatively new, you may want to focus on traditional wholesale before expanding to white or private label. Once you establish your wholesale program and have experience in this area, expanding to white and private label will happen more smoothly.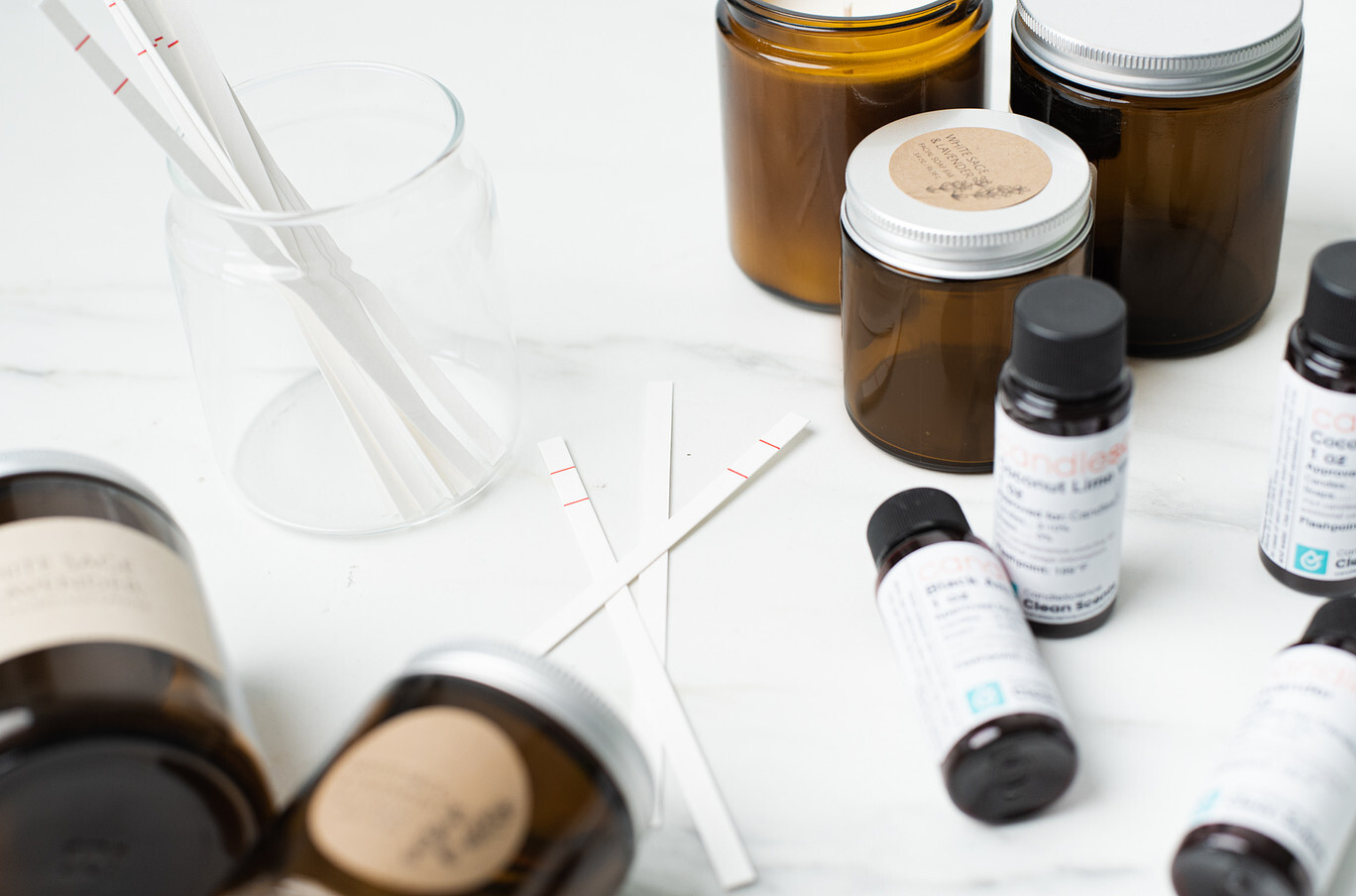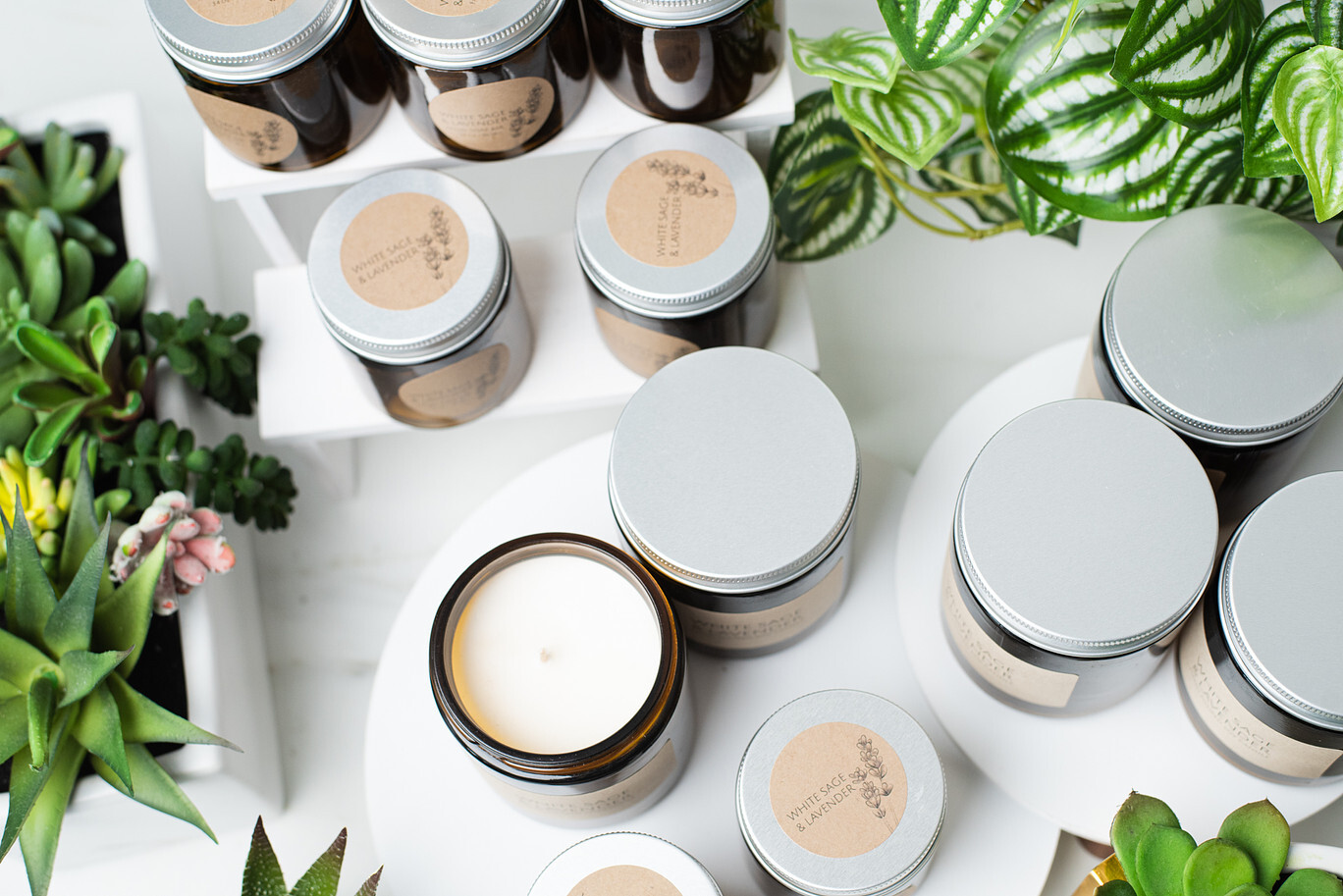 Who to market white label and private label candles to
Many retailers are interested in white or private label products because they create a sense of exclusivity and because retailers have full control over the label design.
Just like in wholesale, the following types of retail establishments are also great candidates for white label or private label candles:
Clothing boutiques
Home decor shops
Gift shops
Hair and aesthetic service salons
Spas
Bakeries
Coffee shops
Book stores
Bottle shops
Specialty grocers
In addition to traditional retailers, service providers are another niche market for makers offering white label or private label candles. Examples of service providers include:
Real estate agents
Mortgage brokers
Attorneys
Financial advisors
Real estate agents and mortgage brokers often give clients a gift at closing. Because candles are associated with home, they are a particularly excellent pairing.
Since attorneys and financial advisors often work with higher net-worth clients, they also want to show their appreciation with personalized gifts that convey a high value. And custom candles certainly fit the bill!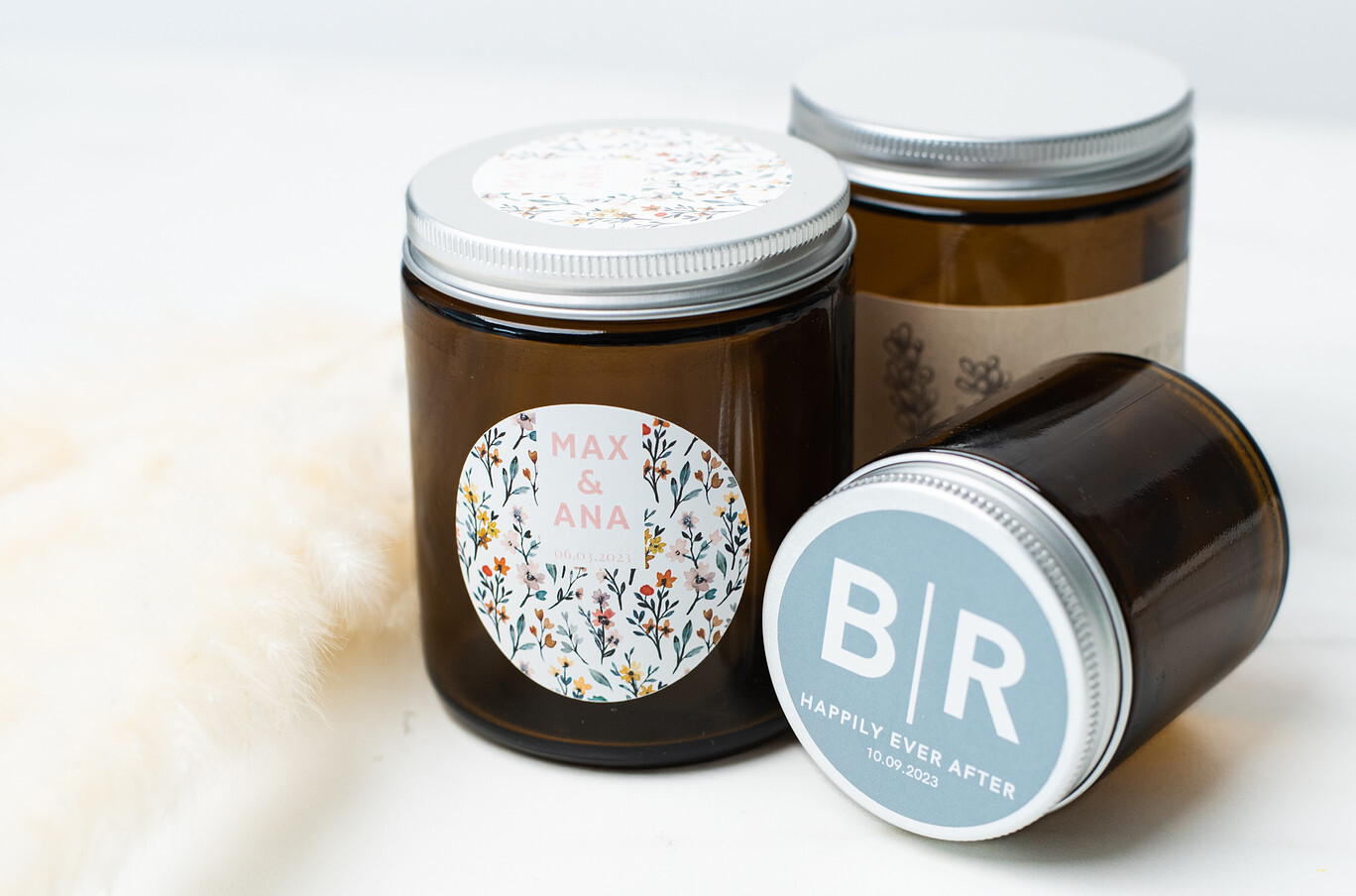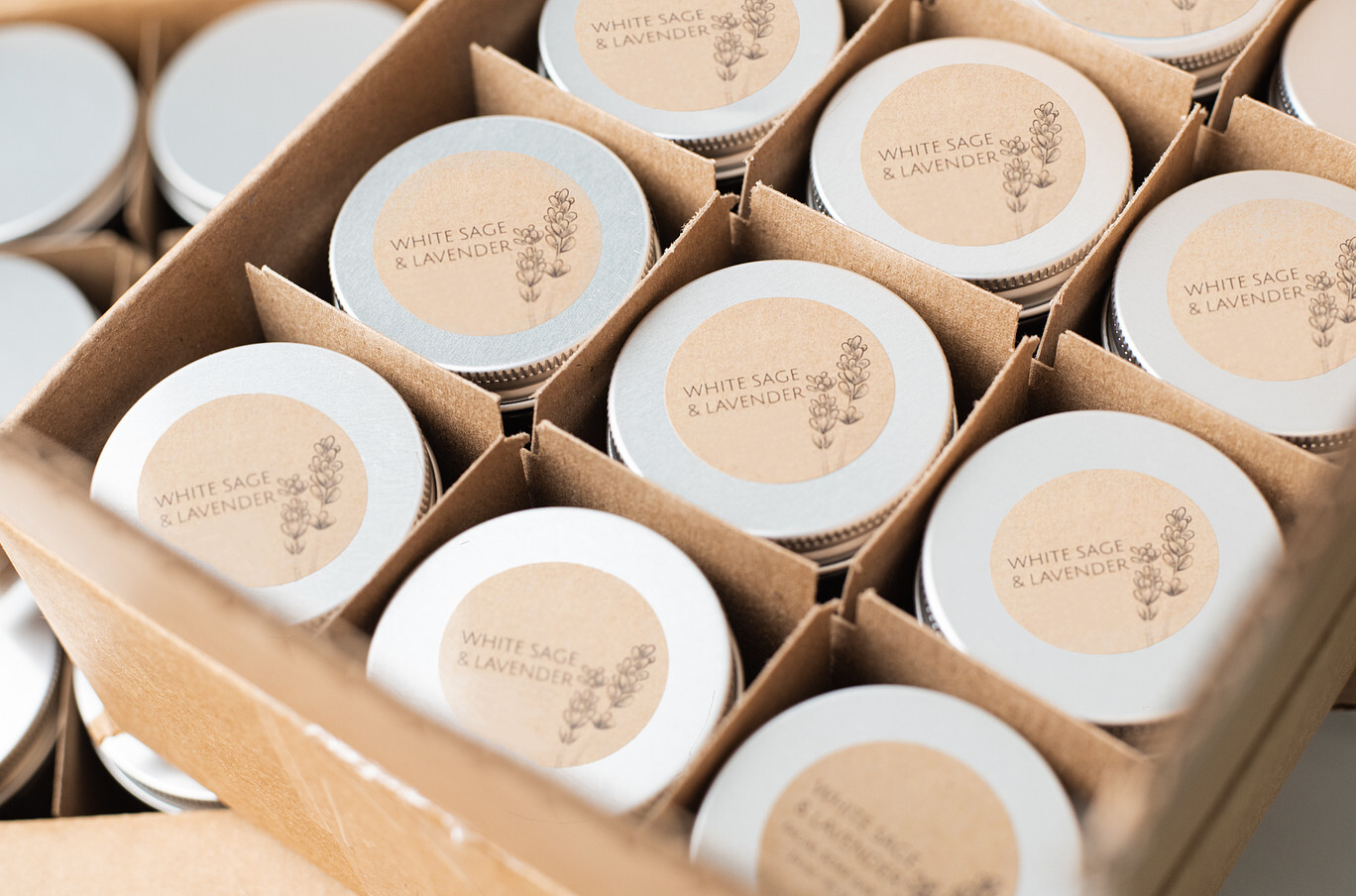 How to offer white label and private label in your candle business
Like most aspects of running your own business, you get to decide how exactly to structure a white-label or private-label program. The following approaches are starting points to think about how you might offer these services.
It's useful to have a landing page dedicated to sharing your program details. This allows prospective customers to understand their options, learn more about how the program works, and know how to get started if they're ready to work with you.
Be sure to include an inquiry form on the landing page to gather the information needed to begin, especially for private label projects. And keep in mind that you'll probably be in greater contact with customers, whether by email or phone.
Since white label mirrors your regular wholesale products, it's fairly simple to get a program going.
Provide the:
Fragrance and container options
Pricing
Order minimums
Ordering details
While you still will likely receive questions, white label is straightforward enough that you may receive orders with little to no advance communication from a customer.
Private label can take on a few different possible forms but there are two main approaches.
The first involves offering a pre-selected menu of container and fragrance options that differ from your wholesale and white label candles. Customers then pick their preferred combinations to create their specific private label candles.
The second entails collaborating with the customer on:
Selecting specific containers and fragrances to suit their needs (this may include the customer providing their own containers or fragrances)
Deciding on the types of wax, wick, and dyes to be used
Sourcing any additional packaging
Private label necessitates a few rounds of conversation and decision-making between you and the customer.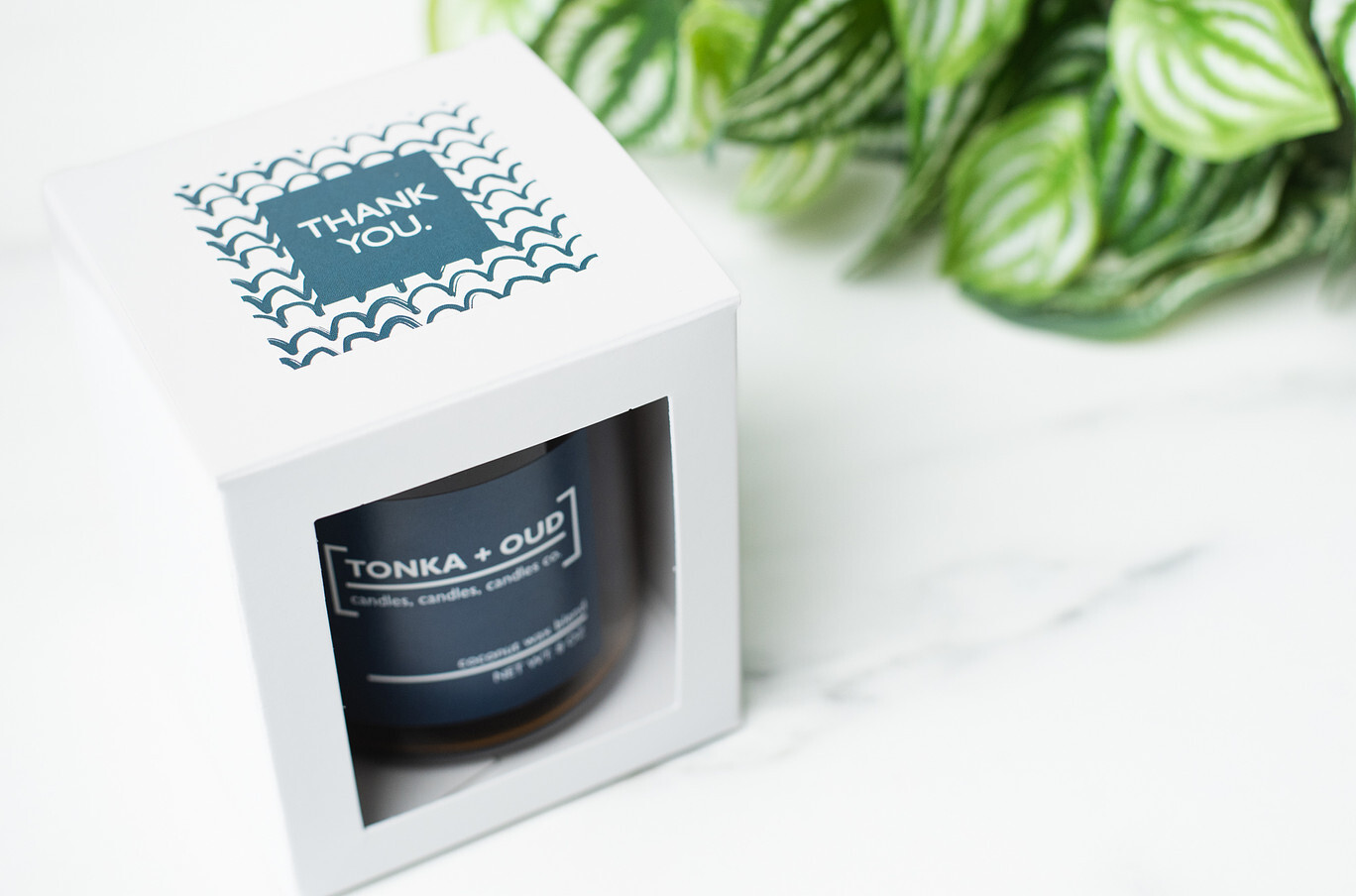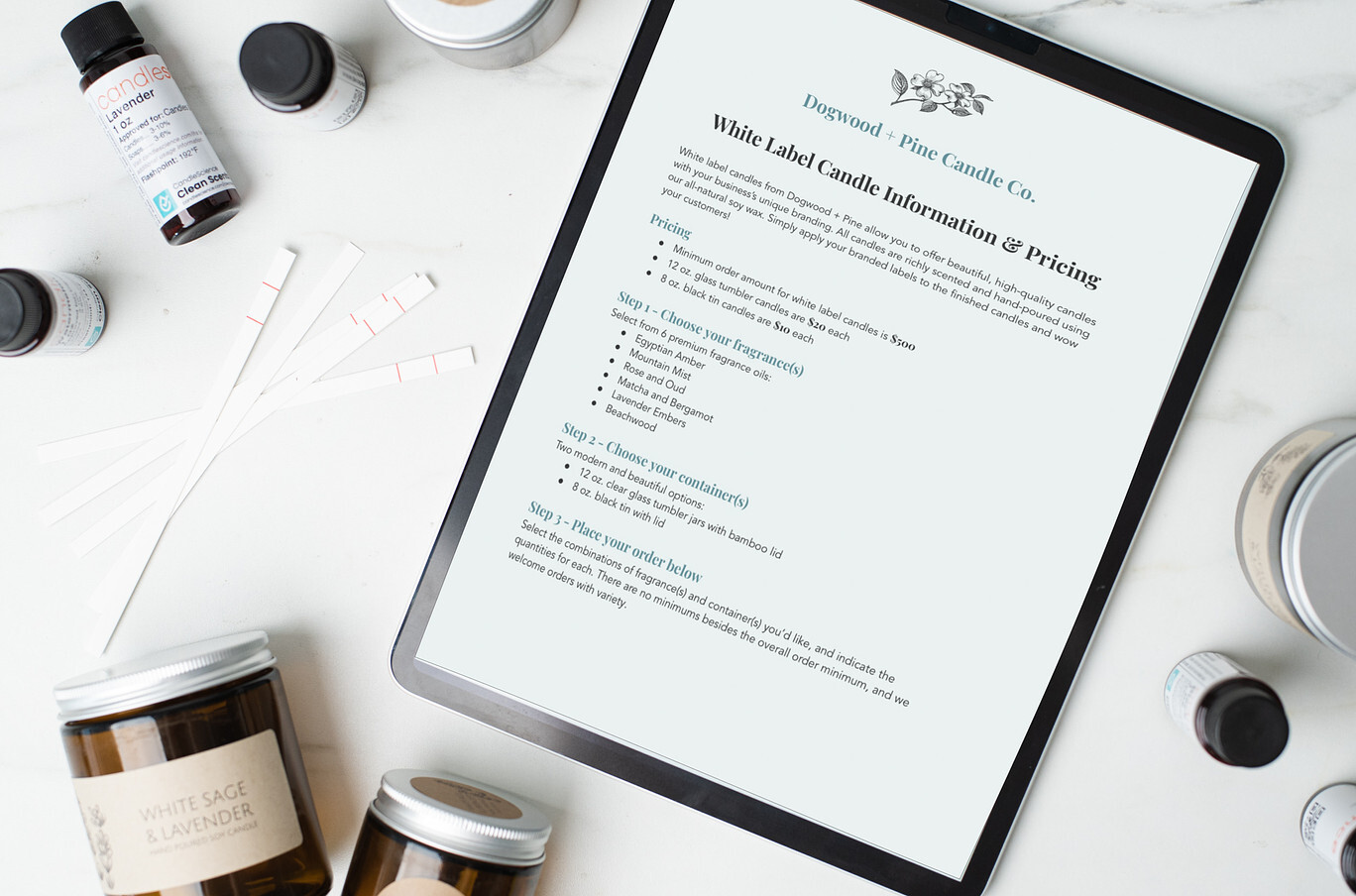 Pricing for white label and private label candles
It's very common for white label and private label pricing to be higher than traditional wholesale. This is because:
White label and private label candles lack your branding and do not promote your business
The services usually require more of your time
White label candle pricing
Some makers offer white label candles at their usual wholesale prices. When this is the case, they often increase the order minimum as a premium for shops to put their own branding on the candles. An example: your standard wholesale opening order minimum is $250, but white label orders start at $350.
Other makers prefer to charge a higher price per candle. If the wholesale price of a candle in your line is $10, you might charge $11-$12 for the same candle when selling it as a white label product.  The order minimum may be the same as, or higher than, the standard wholesale minimum.
How to price private label candles
Private label pricing is a bit more involved because it's a customized service, resulting in candles that cost more than standard wholesale and white label.
When offering a pre-set selection of fragrances and containers for private label, you can pre-price them at a profitable rate that includes the additional time you'll spend working with the customer to finalize their choices.
For a completely custom private label project, the pricing will need to be quoted on all of the variables involved.
Consider higher minimum quantities for private label candles. Not only will private label candles require more of your time, but you're also potentially taking on a financial risk by purchasing specific fragrance oils and containers exclusively for private label customers.
What about the actual labels that go on white and private label candles?
Before looking at possible options, first determine whether custom labels will be part of your program.
To include custom labels means providing a complete package to your customers—an understandably appealing option for them!
However, producing labels can be complicated and time-intensive for makers. Do you have the necessary design skills? Are you willing to do the legwork of finding a printer, making choices about label substrates, and getting print quotes?
In order to simplify this aspect of white and private label programs, many makers opt to provide candles without labels. The customer then handles the design, sourcing, and application of the labels.
Alternatively, customers can provide you with labels they purchased. In this hybrid approach, the customer handles the label creation. The maker then applies the labels before the finished candles are shipped.
If offering custom labels interests you, Avery WePrintTM is one way to design and order professionally printed labels. There are no minimum order quantities and Avery has both sheet label options for smaller runs, as well as roll labels for large projects. They offer graphic design assistance and a 10% discount to CandleScience customers!
By offering white label and private label candles, you have the opportunity to make unique products, build long-lasting relationships with customers, and diversify your business with another revenue stream.
We hope this exploration of white label and private label candles helps you better understand this business niche, how to get started, and the pricing considerations.
Do you already offer white or private label candles? Please share anything you've learned that would be helpful to fellow candle makers curious to start their own white label or private labels program. And if you have any questions, please leave a comment below or reach out to us at [email protected]!
Looking for help to grow and improve your candle business? Our Candle Making Business Guides cover topics like how to ship products, improve product photography, scale your candle production, get started on social media, and more!