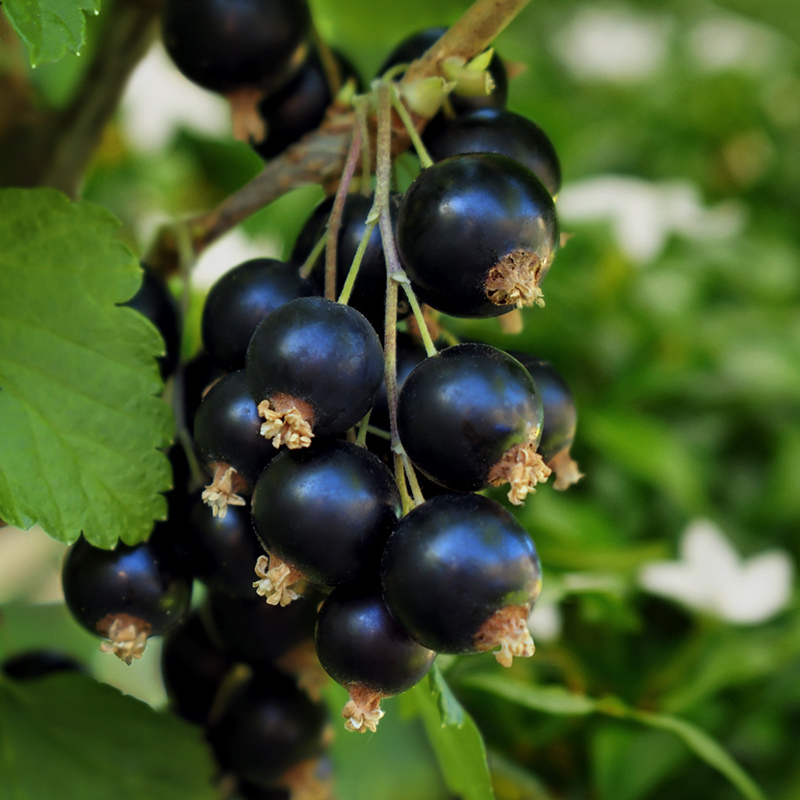 Ready to Order?
6+ 5lb Jugs
$97.97
$1.22 /oz
12+ 5lb Jugs
$88.17
$1.10 /oz
Safer Scents For The Home
CandleScience Clean Scents™ are free from carcinogens, reproductive toxins, and other potentially hazardous chemicals often found in fragrance. Choose Clean Scents and create safer home fragrance products you and your customers can enjoy with confidence.
Read More >
Details
Our Black Currant and Jasmine fragrance oil is an elegant blend of jasmine and dark fruits smoothed out by an amber and tonka base. This luxurious scent starts with hints of citrus and peach that open up to a heart of red and black currants. Jasmine blossoms envelope the fruit notes with a dreamy, romantic floral aroma. The rich aromas of tonka and amber are bolstered by hints of anise and black tea to round out this graceful fragrance.
Craft intriguing body care products like sugar scrubs or whipped soaps with Black Currant and Jasmine. It's a sophisticated addition to any home fragrance line!
This fragrance is infused with natural essential oils, including vetiver, cedar, and cade.
Blends well with: White Currant, Amber and Driftwood
Note Profile:
Top: Citrus
Middle: Jasmine, Black Currant, Red Currant, Peach
Base: Tonka, Amber, Black Tea, Anise

Suggested Colors: Purple, Burgundy, Merlot
See our complete list of candle making dyes and soap colorants.
Note: Bottles filled by weight, levels may vary.
Properties
Candle Safe

Yes

Usage: 3-10%
Soap Safe

Yes

Usage: 3-6%
Vanillin Content
More than 5%
Soy Performance
Flashpoint
> 212 °F
Phthalate Free
Yes
Prop 65 Warning Required
No
Diffuser Base Compatible
Yes; Up to 25%
*Usage amounts are recommendations only. Individual usage amounts can vary based on your desired fragrance strength, wax type, soap base, or lotion base. See IFRA certificate for max usage levels.
Documents


Cold Process Soap Performance
| Acceleration | Discoloration | Separation |
| --- | --- | --- |
| Moderate | Brown | None |
Lye Water Temperature 90ºF
Oil temperature 90ºF
We experienced a moderate, nearing excessive amount of acceleration but no separation. We stick blended for no more than 5 seconds and the batter was at a thick trace. We were able to continue hand stirring to ensure all the oils and water were fully combined and the batter did not stiffen. The batter turned bright yellow once it came to a trace. After 24 hours, we observed the soap had only reached a partial gel and the outer edges discolored to tan while the inner area remained yellow. The scent was very strong. After 30 days, the soap had discolored to a chocolate brown color and the scent remained strong. We recommend allowing the oils and lye water to cool to room temperature before mixing, hand stirring this fragrance in at a very light trace, and choosing a simple design that embraces the dark discoloration.
Reviews
This scent is very clean, smooth and very fragrant! Its EXCELLENT!! I Love It!! You did not disappoint.
Nothing like the scent it replaces
Im so confused with how this is a replacement for black tea and jasmine. It is a totally different smell. Heavy, too floral. I bought this scent and cant even give it away. Bummer!
A beautiful fruity/floral scent. I got amazing HT with 9% might be too strong in my parasoy wax. Will go down a little on FO load. Is pretty sweet you may want to mix with something else. Maybe a woodsy FO. I recommend!
If it makes sense to call a scent "smooth", this one is! It has a distinct berry scent that is not too weak and not too strong. I've been testing to add to my product line and based on the feedback so far it is universally likeable and perceived as a "high end" scent. I anticipate this one being my #1 seller when I launch in a month.
Its good, but its nothing like black currant tea. Im super disappointed to be honest. black currant tea was really popular with my customers. ugh bummer!
This is a favorite of mine and the rest of my family. This scent has me wanting to expand beyond candles and start making perfume just so I can wear this scent everyday! It is SO good! Plus, it has a great hot and cold throw for me in coconut wax.
Mixing with soy 444 and the HT was not that strong??
I mixed the GB soy 444 with 8% FO at 185 F, poured at 140 F, and cured for 1-2 weeks but the HT isn't as strong as I would like. CT is great though. SOS need suggestions!
Thank you for reaching out! A member of our team will be reaching out to you via email to better assist.
my intentions were to order black currant and absinthe but i order this one instead and im glad i did!! it smells great and smells like nice perfume. love it!
Candy and artificial, but black currant smell is there!
Smells too sweet, like candy. It also smells very artificial, but credit where credit's due- it does capture the black currant smell!
I really enjoy this scent but it was much more berry-forward than I thought it would be. It's really warm and I mixed with Sandalwood which created a BEAUTIFUL scent. It cut back the berry smell and made it feel more luxurious.
MY FAVORITE CANDLE SCIENCE SCENT
This is my absolute favorite scent of yours!!!! It's absolutely SEXY!!!! Please never discontinue this!!!!! I love it!
Owner of Harmony & Hue Corp.
My Black Currant & Jasmine candles are a huge hit. My customers love this scent & the candles sell out every time! Thank you Candle Science!!!
I used 8% fragrance load in 464 soy with a wooden wick and it smells amazing. The black currant definitely shines through in this one, the jasmine is subtle, but present. If you are into sweeter smelling fragrances this should definitely be on your list.
Did something change recently??
Was obsessed with this oil ~2 months ago... but the last bottle I ordered smells funky, like sweet popcorn? Can't put my finger on it... is anyone else having this issue? I emailed CS and they sent me another but it has the same problem. I'm bummed!!!!
This scent is amazing! I have added a little cedar wood and have been amazed at the fragrance!
This has been one of my favorite scents for years! I know so many people who keep coming back just for this scent. I was super nervous when it was reformulated, but thankfully it is almost identical to the original. Love this one!
this scent is lovely, it has an amazing hot & cold throw
I recommend this one to everyone . It scent is very delightful. I gave some melts to a guy friend and he loved it so much and gave it a lot of complements.
A favorite for sure. Performed well in CP soap and the scent holds well. Not very strong but good. The soy candles that I made using 10% smell wonderful! Will order again.
Bought this for soap testing. It's a fast mover, but wasn't obnoxiously fast. I used a gram in 100 grams of hair conditioner, which is WAY TOO STRONG (my fault, not the fragrance's), so I'm currently sitting in a cloud of it. The drydown is beyond gorgeous.
Black currant tea was one of my faves and I was heart broken when I got the notice about it being replaced. I was so afraid it wouldn't smell the same and it does. I'm happy
I had a sample of black currant tea and liked it so much I decided to go back and buy a larger size. To my surprise it was discontinued! This scent smells identical. I am very thankful!
I was so upset when Black Currant Tea was discontinued. I was certain that the replacement wouldn't smell the same as I've experienced this with a couple other scents here. Well, to my surprise, this is almost identical to Black Currant Tea. It's not as strong but it's close enough for me. Candlescience, you came through!
So, I was bummed when I received the notification about Black Currant Tea being in the lineup of discontinuations, especially when I ran to purchase some bottles before this new version would launch and there were none left. Well, I ordered a couple sample bottles of Black Currant and Jasmine and I am very pleased with how identical it smells to the old version OOB to my senses. In fact, the jasmine note does a little something extra to it that makes me like it even better. I am almost certain cold and hot throws won't be too off and look forward to testing. Thank you CandleScience - I simply adore you!