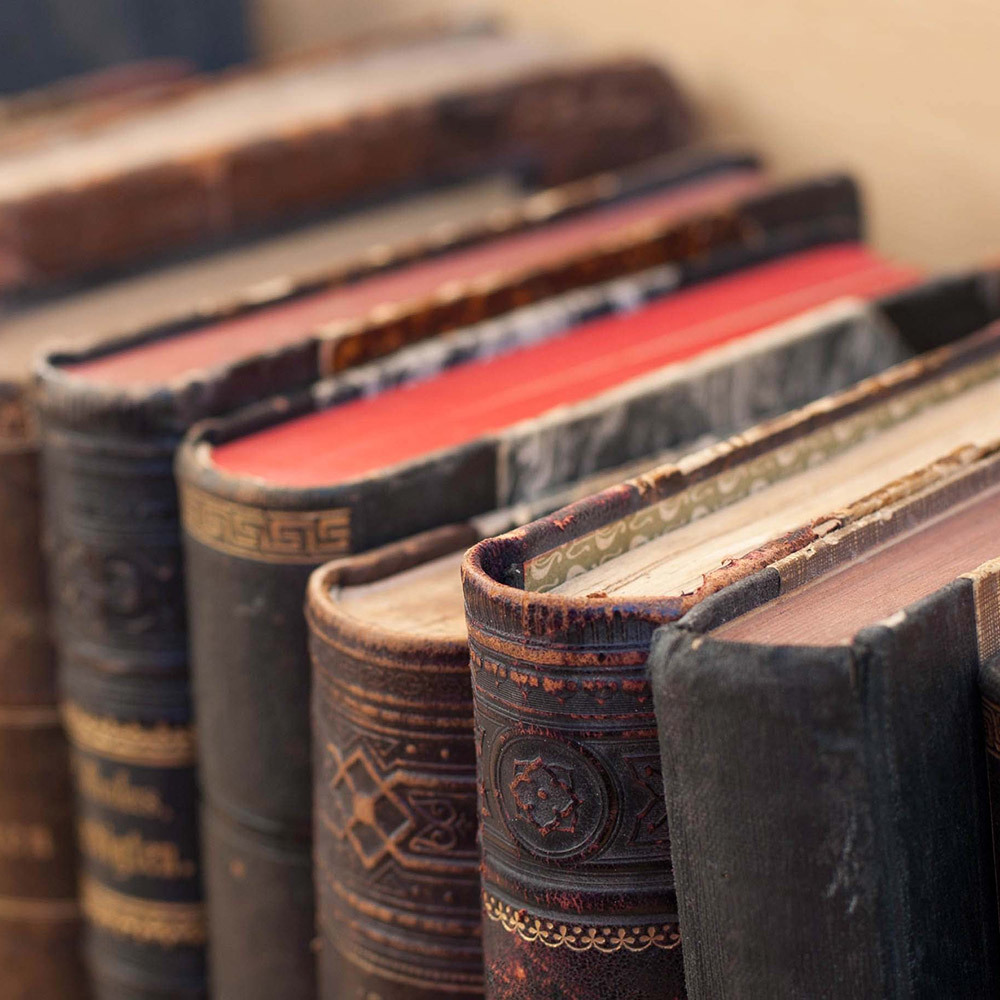 Ready to Order?
6+ 5lb Jugs
$84.84
$1.06 /oz
12+ 5lb Jugs
$76.36
$0.95 /oz
Details
Put on your smoking jacket and reading glasses, grab a leather-bound novel from the mahogany shelves, and flip through the dusty pages. This distinctive fragrance recalls the atmosphere of an historic library of yesteryear, beginning with a teakwood top note that gives way to a heart of cedar and leather. Earthy sandalwood, dark musk, and patchouli wrap up this woody scent.

Library inspires an array of possibilities for any home fragrance line, like book-themed candle collections and other gifts. This fragrance oil isn't limited to the literary--create distinguished room sprays and reed diffusers that are intriguingly upscale and perfectly on-trend.

This fragrance oil is infused with natural essential oils including cedarwood, patchouli, vetiver, elemi, and cade.

Note Profile:
Top: Teakwood
Middle: Cedar, Leather
Base: Sandalwood, Patchouli, Amyris, Dark Musk
Suggested Colors
: Ivory, Light Brown
See our complete list of
candle making dyes
and
soap colorants
.
Note: Bottles filled by weight, levels may vary.
Properties
Candle Safe

Yes

Usage: 3-10%
Soap Safe

Yes

Usage: 3-6%
Lotion Safe

Yes

Usage: 1-2%
Vanillin Content
0%
Soy Performance
Flashpoint
> 212 °F
Phthalate Free
Yes
Prop 65 Warning Required
No
Diffuser Base Compatible
Yes; Up to 25%
*Usage amounts are recommendations only. Individual usage amounts can vary based on your desired fragrance strength, wax type, soap base, or lotion base. See IFRA certificate for max usage levels.
Documents


Cold Process Soap Performance
| Acceleration | Discoloration | Separation |
| --- | --- | --- |
| None | None | None |
Lye Water Temperature 110ºF
Oil temperature 105ºF
We did not experience any acceleration or separation and the batter stayed very fluid for a long time. After 24 hours, there was no discoloration and the scent was mild with a nice woodsy character. There did not appear to be any sign of going into a gel phase. After 30 days the interior of the bars are slightly pink, but overall there is no significant discoloration. The scent is still mild but quite pleasant. This would be a great fragrance to try an intricate swirl design or any advanced technique that requires a light trace for an extended period of time.
Reviews
Very different but give five stars unique
I absolutely love this fragrance! I use it for my fiance's soap and beard oil an can't get enough of it.
This has a very pleasing masculine scent. It's my favorite scent so far!
This scent smells sooo good! I was looking for a scent that had masculine notes to it and I lucked up. I will be purchasing more of this soon.
My 13 year old son loved this, it has a masculine scent to it and is amazing! I sold out right away!
I made a batch of candles with the Library scent alone....at first; it smelled almost perfumy. I added some Cinnamon Vanilla and Cedarwood Vanilla scents to it and bam, it smells amazing. Next time I'll be adding some Leather scent.
I ordered a sample of Library when curiosity got the better of me. To me it doesn't smell like anything in the reviews, it smells like flea shampoo. I probably won't use this one.
I ordered this as a sample and when I first smelled it, I set it aside. My sister found it in my storage and asked me to pour it for her. I did, and I still didn't really like it. However, after her rave reviews of it, I decided to give it a try and burn it. OH MY GOSH! I absolutely love it!!! Every person who smells it burning is obsessed. One of my top sellers!
I love this scent, but also miss Antique Sandalwood! I made a scent that included both Antique Sandalwood and Library, and it was a best seller!
Ok, so I was completely apprehensive about this scent because of the reviews, but I bought an 8 oz bottle and went for it anyway because I had a feeling people would connect with it. Boy, was I right! This is the only scent Ive sold out of among all my other "best sellers." We also might have landed a partnership with a local bookstore who said they've smelled several "library" scents, but they finally found one they like and could put on their shelves. Thank you CS!
Sadly, this scent did not remind me of an old book store. It smells like old man cologne. I am hoping to mix it with a few other fragrances to try and create the effect I'm searching for. Thankfully I purchased this during the sample sale so I am not out the full price if it doesn't end up working out.
I love this scent. It reminds me of a cozy library full of books, as it should. I never tried the Antique Sandalwood fragrance, so I can't really say if it's identical like the other reviewers, but I do know that I love this scent! It's the most popular fragrance of my autumn collection.
Love this woodsy/earthy scent
Previously called Antique Sandalwood, I love this Library fragrance! Has a strong throw in soy and can be used stand alone or mixed with other scents. One of my go-tos.
Library is an interesting scent with notes of an old home or basement. I was getting faint notes of cologne as well; possibly the patchouli element. I couldn't help but think of my Granny's old house when I smelled it! Not particularly pleasing on its own, but adds an interesting dimension when blended with other earthy scents. I would definitely recommend it as a blender, but the jury is still out on whether I like it enough to purchase again.
Library is one of my new favorite scents. Great hot and cold throw in soy.
So sad that I don't see more positive reviews for this FO. I do agree that it smells similar to Antique Sandalwood, however I feel like Library has more of that old book fragrance I've been searching for - especially when combined with a leather FO. I think Library is a great FO to mix with many other scents to add more depth and dimension. Will continue to order this one!
Antique Sandalwood was a personal favorite of mine as well as a top selling scent for my business. This rendition smells very close but is really lacking in hot and cold throw. I'm so sad to have to discontinue this scent from our line :(
this really does smell like an old library with dusty books haha, sounds gross but very realistic. It also has a hint of clean. I've made the perfect mixture with this scent. My customers L-O-V-EE !! will buy again
It smells like weak grpa after shave ....
Couldn't put my finger on it until I came back and read the reviews. It smells like grandpas after shave on the weak side. I am not a fan and glad I only ordered the 1 ounce.... My husband liked it but I didn't order a small amount first to see if you truly like it.
Smells like aftershave, not a great scent
I made a video review that featured this scent and said that it reminded me of an old musty basement. But yesterday it hit me, it smells like old guy aftershave. It's not an awful scent but also not a great one. This scent would hit a very niche market it at all. Not one I will be buying again.
We're huge fans of Antique Sandalwood and while this FO smells similar, it's really weak and lacks the richness the original had.
I will update my review after actually using this scent, but I couldn't help commenting now: for those who think this smells just like Antique Sandalwood, there's a reason! It is the newly formulated Antique Sandalwood, renamed. Makes sense now, right? I guess they did a good job with the formulation!
I was quite looking forward to this scent, however, it smells like a grandpa. Mixing it with other scents has not helped at all. I do not recommend this one.
Yes it smells exactly like antique sandalwood, it has a great cold throw but unfortunately im not getting a hot throw at all from this fragrance!
This scent is identical to Antique Sandalwood. My daughter and I conducted an experiment where we covered the names on the bottles and did a smell test and we could NOT make the distinction between the two. It's a good thing I'm a huge fan of Antique Sandalwood.
Absolutely adore this fragrance! I'm an avid reader and miss actual books (vs tablet reading), the smell of their pages.... or the smell of walking into a bookstore and getting that cozy, about-to-find-a-great-book feel... this fragrance certainly evokes all of that. Perfection!
First let me start by saying that I love Candlescience and almost every single fragrance from them. I'm a book lover so I was excited when I found about this oil. To my disappointment, it smells almost identical to CS Antique Sandalwood but with a hint of cologne. Its musty and old. But not old books.
A Good rendition of Library Books
A few companies have attempted a library books fragrance; this is a really good one, in my opinion. It smells very much like the pages of a genuine old, musty library book, and maybe a hint of something cologne-like (as is a CS custom to sneak in that little cologne element to everything). This one, unlike others I've experienced in the past, is a stronger version. If you like Antique Sandalwood, you would most likely enjoy this fragrance. Conversely, if you detest Antique Sandalwood, you may not appreciate this fragrance.