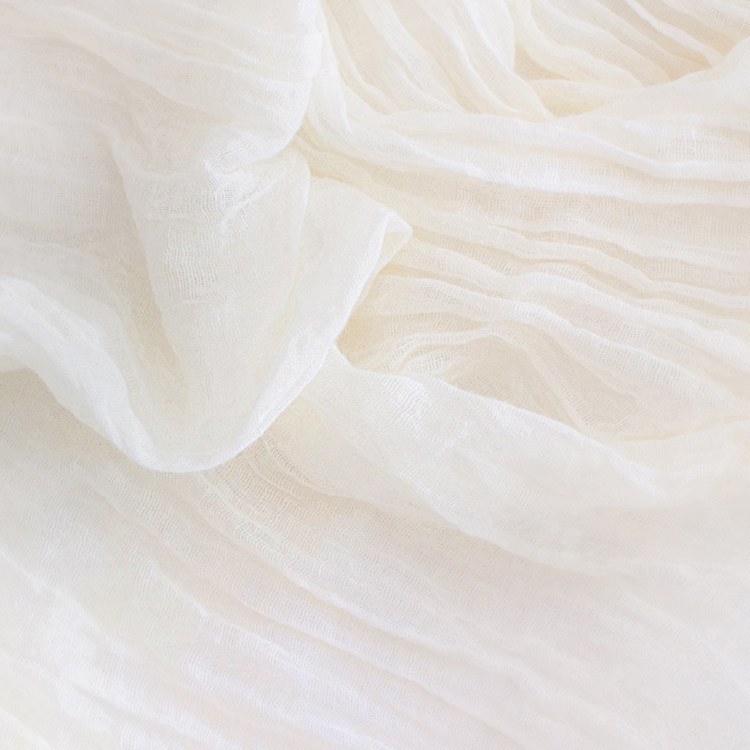 Ready to Order?
6+ 5lb Jugs
$97.97
$1.22 /oz
12+ 5lb Jugs
$88.17
$1.10 /oz
Details
Our Lush Linen fragrance is a luxurious sun-bleached linen wrapped in lemon and white tea infusions. Aromas of linen and lily of the valley enhance the clean sweetness, while sandalwood and vanilla balance the airy, ozonic quality of this fragrance.

Lush Linen is a complex fragrance that can enhance any room, any time of year. This prestigious scent is perfect for foyers, weddings, and other formal events where an upscale experience is a must. Candles and reed diffusers give off the essence of lusciously soft, clean linen blowing in a summer breeze. Lush Linen turns homemade bath and body care products into alluring high-end soaps, scrubs, and foaming bath butters that would fit in any boutique.

This fragrance oil is infused with natural essential oils, including patchouli.

Note Profile:
Top: Ozone, Lemon, White Tea
Middle: Linen, Lily of the Valley
Base: Sandalwood, Vanilla, Ozone


Suggested Colors
: Light Blue
See our complete list of
candle making dyes
and
soap colorants
.
Note: Bottles filled by weight, levels may vary.
Properties
Candle Safe

Yes

Usage: 3-10%
Soap Safe

Yes

Usage: 3-6%
Lotion Safe

Yes

Usage: 1-2%
Vanillin Content
0.01% - 2%
Soy Performance
Flashpoint
225 °F
Phthalate Free
Yes
Prop 65 Warning Required
No
Diffuser Base Compatible
Yes; Up to 25%
*Usage amounts are recommendations only. Individual usage amounts can vary based on your desired fragrance strength, wax type, soap base, or lotion base. See IFRA certificate for max usage levels.
Documents


Cold Process Soap Performance
| Acceleration | Discoloration | Separation |
| --- | --- | --- |
| Moderate | None | None |
Lye Water temperature 120ºF
Oil temperature 120ºF
We experienced moderate acceleration but no separation. The batter came to trace quick and turned grainy. We did observe almost a full gel with minimal insulation. There was no discoloration and maintained a strong scent. After the cure the texture of the soap was smooth. This would be ideal as a single color or a simple layer design.
Reviews
Wanted to add to my previous review; this fragrance has exceptional hot/cold throws as well. It's so incredibly elegant and fragrant, blends beautifully with paraffin. This is my absolute new favorite and I typically don't lean toward fresh or floral scents. It's absolutely stunning.
Such a delicate and elegant fragrance; reminds me of an afternoon tea party with fresh linens and floral bouquets. It's absolutely exquisite and I'm thrilled to add it to my Spring line.
Man, this FO took me by surprise. I didn't think much of it when I took the cap off and smelled it. But after I made 8 candles with it a couple days ago, the scent just started coming out more and more. I was really starting to like it more. I tend to pour 1/2 of the 1 ounce oil in at 10 degrees less than the flashpoint, stir for 3 minutes. Then I pour the other half in 20 degrees cooler, stir for another 2 minutes and then pour. I use GB 464 soy wax. I gave it 4 stars cause I don't know what the hot throw is going to be like. I will smell it again after it has cured for a week or so.
I AM SO MAD AT MYSELF! I should have ordered this WAY sooner than I did! It's amazing!
I usually get a headache from the linen and sea whatever fragrances. Not this one! It's so beautiful and warm....
Love, love this scent! Got the sample bottle and was amazed-ordering bigger bottle! Such and elegant scent.
This is my personal favorite of the 15 fragrances I sell. It lifts my mood every time I burn it. Love the hint of sandalwood with the light clean smell of linen, very unique aroma!
This is our best selling fragrance in our soap line. Customers order 4 to 5 bars at a time so they don't run out. Please don't discontinue this fragrance. We love it in our soy candles too!!!
Just to clarify...in NO way does this fragrance replace or smell anything like Sun Washed Linen! Completely opposite and in a GOOD way. SWL ran me out of the room it was disgustingly strong, over powering, headache causing fragrance and only a small percentage of my customers really like it. Those who like SWL thought the room spray in Lush Linen was not strong enough but they really like it in candle form. However, my customers who didn't like SWL at all absolutely LOVED Lush Linen - as do I. It's complex, upscale, bougie and oh yeah, I sell a lot of it. It is a kin to Clean Cotton with a gentle touch of floral. It is the first clean smelling, beautiful floral that I actually love. On the test burn for my candles I enjoyed it so much that I burned the candle all the way down. Highly recommend!
I bought this to make candles for my wedding as favors, I really love the smell. It is VERY concentrated so a little will go a long way, which is nice. I dont have to worry if I will have enough. I am very happy that I took a gamble and bought it. The smell is very nice and clean. I would recommend.
I'm in love with something new-"LUSH LINEN"!
An OMG fragrance.
Thanks CS
I LOVE this scent. Very upscale.
This is a beautiful scent. Upscale, top shelf type of scent. Doesn't really scream "linens" to me, but it is lovely and strong.
Did not get a good response from this sent. Used a para soy mix. 1/2 an ounce in 10oz of wax. 8 oz jelly jar. Costumers complained they coud not smell the sent.
I absolutely love this fragrance. I received a sample of it and used it in my cold process soap as the main fragrance and blended with other fragrances and essential oils. It soaped wonderfully and smells fresh and clean. There was no ricing or acceleration and the scent did not fade. It has been a fast seller and I am back to order a big bottle to make more.
Luxurious, Warm Richness, Upscale yet humble scent. Love, love, love.
I made melt and pour soap, lotion bars and candles, they all smell awesome!
I absolutely love this fragrance. Others said it smells like a cleaner but I did not get any of that when I first opened my sample up and smelled it. It is clean and fresh with a light fragrance of lemon and floral. I recently used this in a custom fragrance blend in my cold process soap. It blends beautifully with florals and essential oils. The blend did not accelerate trace or discolor my soap at all. I will be ordering more of this!
I completely understand that everyone likes different scents so it's hard to review based on personal scent preferences. My disappointment is that this is replacing sun washed linen. SWL is amazing! This leaves a lot to be desired. I bought a 16oz because the description really sold this fragrance for me. I purchased the first day it was released and have waited these few months to give it a fair shot but I still don't like it. It smells like several scents were thrown into water and bottled as a fragrance oil. It doesn't even remind me of a distant cousin of SWL. My 5-year old says this reminds him of sweet tea which may be a compliment because he loves sweet tea lol.
Not impressed with this fragrance , I used it for my wax melts. Thank goodness I only bought a sample. It is too light to even smell with cold and hot throw.
I love the cold throw on this one but for some reason the hot throw is not there at all. I used 464 4 oz tins eco10 poured max allow fo at 165 degrees but nothing, only an amazing cold throw. Any advise?
the 5 *s is the cold throw is amazing and is a very luxurious scent. I just wish it was a strong hot throw.
Not as good as clean cotton scent
Updated Review on my OMG!! OMG!!
So like I promised I am back! I still love this scent. I had a little left over from my candles and used it as wax melts, burned it in my classroom and everyone wanted to know what it was. Lets say I have a hit and a great seller. Thanks Candle Science!
I'm a huge fan of clean linen type scents but I didn't care for this at all. OOB it smelled very earthy and reminded my husband and I of old lady perfume. I may make a small trial sized candle and see if it's any better but I'll be sticking to Clean Cotton for my linen scent
I typically am not A FAN of "clean scents" but this was the perfect mixture. Can't wait to use.
I really love this scent. It's soft and slightly floral without being too perfumey. I used 7% in Golden Brands 464. At first the cold throw was a bit weak, but after curing for about a week it was perfect. The hot throw was also great!. I think next time I will use 8% because I like a stronger candle. I normally gravitate towards the more woodsy, non-sweet, non-floral fragrances. This scent I find to be fresh and smells "real", not fake or synthetic and will make a great addition to my candle line.
I wasn't in love with this scent straight out of the bottle. I made wax melts with it and accidentally used them before my 7 day cure time was up. Oh goodness, the scent is incredible and filled my entire 2 story house. This scent is a winner!
I purchased this scent to try it in my wax melts and I have mixed emotions on it. I like it, and it is a lovely earthy smell, but not sure if I love it. It almost has a patchouli type scent to it. They boutique that my melts are in smelled the oil and they loved it, but I am still not sure about it. I will see after it has been made into tarts and see how it sells. I just have mixed emotions.
Linen Lush is a wonderful blend. I've been looking for a new all year fragrance for making Candles...I Think I've found it!
This is a great smell I hope candlescience keeps it on their shelves
I'm sorry, this is not a win for me. OOB it smells like "Joy" lemon dish soap and patchouli. I hope it smells better when I make wax melts. :(
First of all..I am not for linen or laundry fragrances but this has to be one of the most enlightening scents I've ever smelt. So clean, lush & earthy without being too soapy or floral. Upscale to say the least.
I purchased the sample and loved it. Lover of Patchouli and Muguet. Going to use in candles and spa products. Gives a feeling of zen and a garden. Very relaxaing.
I just can't decide what I think about it.. I wanted to love it but all I can think about is flowers and grandmas house. Not that it's a bad one. Maybe I will let it burn a while and see
OMG! OMG! I just wanted to say I recieved this today and straight out of the bottle is so delish. Will up date further once I have made and tested a candle! Great job Candlescience.