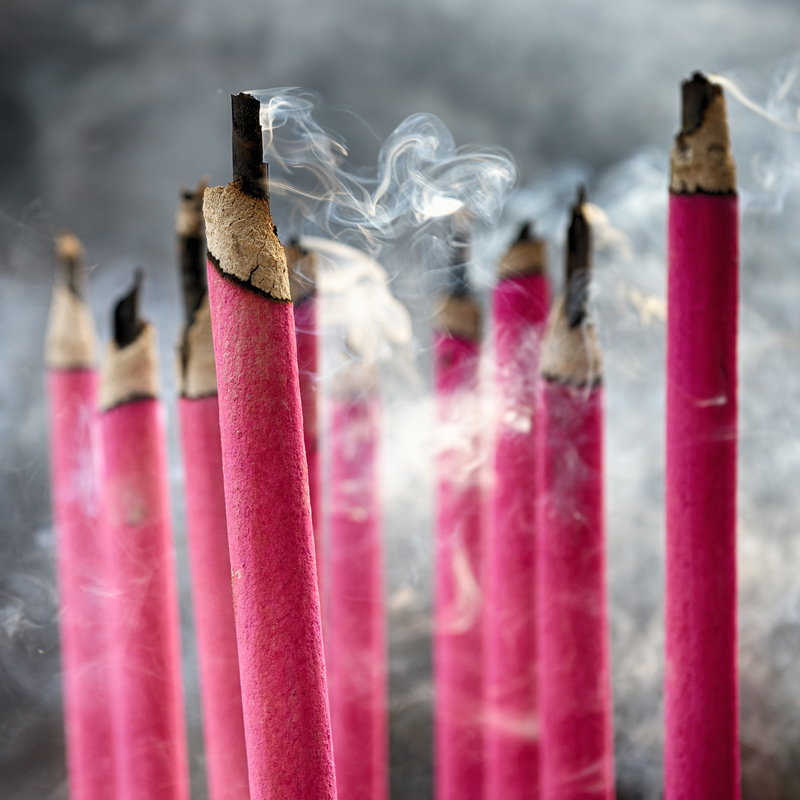 Ready to Order?
Out of stock. Expected: East Coast 5/18
Out of stock. Expected: East Coast 5/18
Ships from West Coast. Expected: East Coast 5/18
Out of stock. Expected: East Coast 5/18
6+ 5lb Jugs
$84.84
$1.06 /oz
12+ 5lb Jugs
$76.36
$0.95 /oz
Safer Scents For The Home
CandleScience Clean Scents™ are free from carcinogens, reproductive toxins, and other potentially hazardous chemicals often found in fragrance. Choose Clean Scents and create safer home fragrance products you and your customers can enjoy with confidence.
Read More >
Details
REVISION NOTICE:
It is our policy to notify customers if any part of a fragrance was changed for any reason. As of
April 21, 2020
our Nag Champa was revised to meet our stringent safety standards to remove ingredients on the Prop 65 list. The original strength and fragrance characteristics have been preserved. To see details of the previous version,
click here
.
Relax and unwind with the aromas of fragrant incense in our Nag Champa fragrance oil. A top note of powder opens up to warm amber with hints of floral rose and lily of the valley. Sandalwood and patchouli blend with dark musk and woody violet in the base. The earthiness of Nag Champa candles, melts, and reed diffusers is reinforced with patchouli and geranium essential oils. Create soaps, foaming bath butters, and other body pampering products with an alluring incense touch. This fragrance is infused with natural essential oils, including patchouli and geranium.
Note Profile:
Top: Powder
Middle: Amber, Rose, Lily of the Valley
Base: Sandalwood, Dark Musk, Patchouli, Violet

Suggested Colors: Orange, Yellow, Brown
See our complete list of candle making dyes and soap colorants.
Note: Bottles filled by weight, levels may vary.
Properties
Candle Safe

Yes

Usage: 3-10%
Soap Safe

Yes

Usage: 3-6%
Vanillin Content
2.01% - 5%
Soy Performance
Flashpoint
212 °F
Phthalate Free
Yes
Prop 65 Warning Required
No
Diffuser Base Compatible
Yes; Up to 15%
*Usage amounts are recommendations only. Individual usage amounts can vary based on your desired fragrance strength, wax type, soap base, or lotion base. See IFRA certificate for max usage levels.
Documents


Cold Process Soap Performance
| Acceleration | Discoloration | Separation |
| --- | --- | --- |
| None | Brown | None |
Lye Water Temperature 114ºF
Oil temperature 114ºF
We did not experience any acceleration or separation. Overall this fragrance was very easy to work with but noticed the batter came to a light trace quickly but was slow to get to a medium trace. After 24 hours, the soap discolored to yellow and the scent was strong. There was no sign of the soap going through a gel phase. After 30 days, the soap had discolored to brown and the scent remained strong. Due to the discoloration, this would be an ideal fragrance to portion out some of the batter and add titanium dioxide to create some color contrast within the soap.
Reviews
Totally smells like nag champa
Idk why people are saying this doesn't smell like the real deal. I buy nag champa incense and I smelled both and they smell exactly the same. It smells so good.
This is by far my favorite fragrance oil I've used! It fills up the whole house with a wonderful deep incense smell! Not smoky-smelling at all like real incense. Perfect! Everyone that has smelled the candles I've made with it LOVES IT!! Me too!!
Smells just like the incense!
This is one fragrance I just did not like.
My new personal favorite scent!
Dragons blood has been a popular scent so I had to try Nag Champa. I've never smelt Nag Champa before but I was so excited. It smells exactly like the incense section of that one imported goods store at the mall! I cant get enough of it, I'm about ready to get a huge bottle of it! I can tell this is gonna be a best seller in my shop!
This is a hit with a select clientele. They travel to pick these candles up at the local market and have actually bought in bulk and hoarded them because we ran out. A true Nag Champa lover never turns their nose away from this one!
Tried the sample size first but now ordering the 16oz! This fragrance is amazing a very clean/ earthy fragrance can't get enough of it!
Not sure why there are so many mixed reviews this nag champa has great HT CT, & it's a crisp clean true nag Champa not a strange blend it's exactly what your looking for with out that weird incense gritty smell. So good!
I love this fragrance!!!
One of my very best sellers contains this fragrance! 💖💖
- Pamela
Wicked Wickz
Tranquility Soy Candles by Patti
Why are you not caring a 8 oz bottle of Nag Champa? I'm not going to pay over 20.00 dollars for a 16 oz bottle..Im noticing you are doing this with a lot of your oils...if you continue doing this you are going to lose customers. I will get the 4 oz then will look elsewhere. I have been dealing with CS for years but you all are going up on a lot of your oils and other things as well. thank you for your time.
I have always loved the nagchampa incense. It's nice to finally find the exact scent as the incents!
The New Nag is a Nah For Me
So unfortunately I have to discontinue Nag Champa from my candle line. This new version smells NOTHING I mean absolutely NOTHING like the original. I can't explain how terrible it smells. It's not even close to the original. This is so disappointing since this is a favorite among my customers. Candle Science bring back the original scent or discontinue it altogether.
I'm surprised at all of the negative reviews. I was expecting to not like this scent but it is A-MAZING! Great cold and hot throw in 415 wax, too. Please don't change these notes.
Tranquility Soy Candles by Patti
This fragrance is the best ever...big seller but.. #1 ever since this you went to clean scents all my oils aren't as strong as they use to be and really do't smell completely the same. #2 why are some of these oils you don't offer a 8 oz bottle? only offer 4 oz 1 oz and 16 0z and the prices are really getting very high....I already went up on my prices but I can't keep doing that and would lose customers. I have been using CS many years and have spent a lot of money but there should be something done on the 8 0z bottles...I can't make that many Candles with a 4 oz bottle. i will give thumbs up on how quick you get my orders to me.
This was my favorite out of my order! Smells authentic!
Owner Cathy's Candle Creations
I created candles out of 464 and used 10% Nag Champa, and the HT is beautiful from this fragrance oil. Smells as wonderful as the incense without all of the smoke! I personally recommend this sultry, soothing fragrance oil.
Received a sample of Nag Champa, made a candle, let it cure for two week. Tested today and the fragrance is just LOVELY! Great HT!!! Used Soy 464, 12% fragrance oil. Beautiful.
Owner, Full Circle Candles
This is just one of our favorite scents and so popular for our customers. It is right on just like burning the incense but healthier as you don't have to deal with all the smoke and smudge. Great, clean, earthy scent!
Please redesign or bring back the old blend
My customers LOVED the old blend, this new one smells soapy and baby powder. Please please please redesign this, needs more nag champa scent
Something is off and I can't quite put my finger on it. The old version, although it always left a blueish hie to the wax, was THE BEST! This one is just not quite there.
THIS SCENT IS NOT IT! SMELLS ALOT LIKE AN IMMITATION BABY POWDER.
The new nag champa is not the same smell as the old one(((
Is there any chance u get back the old version?
A nice smelling fragrance, but it doesn't smell like traditional Indian Nag Champa. Please keep trying.
Straight out of the bottle, I'm getting mostly baby powder scent with a hint of nag champa. I thought maybe in a candle it might smell better but I'm on day 3 of curing in 464, still strong smelling powder with a subtle hint of nag champa. All other FOs I purchased from CS were fantastic and I was SOOO excited about this one. Please look into revising again. I promise we'll buy it if you get it right.
I was apprehensive after reading all the mixed reviews, especially since I'm not a huge fan of musky scents, but I was pleasantly surprised! These candles smell exactly like walking into a new age shop where you'd expect to see a psychic doing readings in the back room.
New to candlescience so I never had a chance to smell the infamous "old version". Almost didnt buy because of so many negative comments & reviews but my gut told me to go for it. I'm so glad I did because ...OMG. Its spot on and actually pleasant (even after the candle is done burning). Great cold & hot throw. Very nostalgic and reminds me of back in the day when my mom used to burn incense Saturday mornings as we cleaned the house.
I love the old nag champa and I regret not ordering a larger amount. I have customers who adored the old nag champa who aren't willing to settle for this new version. Top complaints: It's "too "powdery" smelling compared to blue box nag champa stick incense" and "something new in it causes sneezing." The old formula was perfect smelling and customers were happy when the nag champa candles smelled exactly the same as the incense sticks. I get why reformulations happen but maybe it would be better to make sure the scents are the same not just close.
I just wanted to say after reading these reviews I was super hesitant on purchasing the new revised Nag Champa because I was in love with the discontinued version. I actually wrote Candlescience an email to which they responded immediately (was very impressed) and said that the scent was very similar to the last and to just order to see if I liked. Well I took a chance and ordered the 4 oz. bottle and I have to say I am so happy I did because I was shocked to see it smells almost identical to the last version. I had the bottle and smelled them side by side as well as had my cousin test. Happily it passed with flying colors and I won't second guess Candlescience again! Thank you for helping me and keeping this fragrance AMAZING! CUSTOMERS DO NOT LISTEN TO THE NEGATIVE REVIEWS. I own a candle business and my customers love the new version! ❤️
Best Hippie Smell Around!!
Your true Hippie Friends/Family will love this. Great Vibes!!
New Version of Nag Champa
Not a big fan of the new version. The old version was spot on in my soy candles.....
It was the closest thing to the real incense. The new version is definitely missing something. Kinda bummed out because I recently had a few customers asking for it.
I understand the importance of providing the safest product available to your customers, but something went wrong with this version.
Sincerely,
Loyal Customer.
the old nag champa i realy loved . a friend let me try the new. i still had the old to . it,s not wright please work it out please .i also miss antique sandalwood
While I love that Candlescience has been gradually reformulating their candles to be safer and most of the outcomes of their reformulating have been good, this is one that ended up a huge disappointment. It smells way off compared to the previous version, and instead of the spicy, mysterious warmth I've come to expect with this fragrance, it has a sweet almost-rancid note that just doesn't work for me. :( I'm so sad to have to discontinue this scent in my candle shop.
Bring the old blend back or reblend it, not a fan of the new one to sweet
I was worried it would not be the same as the old version but it is just as great! Selling even more of it
I do really wish you guys would get the old stuff back in stock. This new blend is just underwhelming. It doesnt smell bad, but it doesn't have that same velvety immersive enchantment as the old one. I've started scouring facebook groups buying surplus Nag Chama from other candle makers that have the discontinued version. I'd rather give you my money. Peace and love.
I can't say that I ever tried the old formula, but it was because of the ingredients. I appreciate Candlescience updating their scents to make them safer for us as candlemakers and our customers. That being said, I LOVE the updated Nag Champa! I am not much of an incense fan, but this scent just made me feel peaceful and calm! I brought them into one of my little stores I sell in and she bought all of them that I brought with me on the spot! I look forward to making lots of these!
Bring back the old version
Nothing like the original!
The New Nag Champa is not the same
The new Nag Champa is not the same at all. I still have a bottle of the old scent so I was able to compare side by side and the new one has a sweet, cloying note that is pretty off-putting. I won't be making candles with this. If you've never smelled the old one, then I guess you're good to go, but just know it doesn't smell like nag champa incense anymore.
I'm so disappointed at this smell. It DOES NOT SMELL LIKE FLOWERS...it stinks like with a musty odor. I tried it out bc of the 1 comment. But this is NOT A GOOD SCENT, CS should use the old formula...smells SO MUCH BETTER . if u like a traditional nag champa this is NOT IT AT ALL.. I hope yall bring the old version back this is garbage.
We've used the original Nag champa for years and it was always a best seller! I personally loved it too because it was the real deal. THIS UPDATED VERSION IS NOT IT! idk what it smells like. But we can't continue to sell this new version. Bring back the old one
Magical & Powdery & Floral, PERFECT!
Perfect blending of resinous and earthy notes, with the mystical sweet warmth, and unmistakable keynote of classic Nag Champa incense. I poured two candles in IGI 6006 wax: one using just the stand-alone FO and the second I blending Nag Champa + Patchouli + Frankincense and Myrrh (all three FO from CS and mixed in equal parts) = PEACE. Many of us are still under stay at home orders by our states, and this soothing blend of ethereal incense and earthly resin conjures the perfect space to escape everything that is going on in the world and just be at peace. Stay safe & be well.
Nothing like the old formula
The new version smells nothing like the old formula. this one smells very floral and slightly sweet and the hot throw is very weak! The old formula had a hot throw out of this world. Truly disappointed.
My experience is altogether different than the review below. I think the smell from the bottle is dreamy and the earthiness is very soothing to the mind. A great meditation scent for sure!
I usually love CS scents but when I opened this bottle and sniffed, I was immediately struck at how BAD this is. I understand CS wanting to step outside the box but this ain't it. This needs to be vacuum sealed, put in a plastic baggie, packed INSIDE of a box and tossed into the sea. It is nausea inducing.