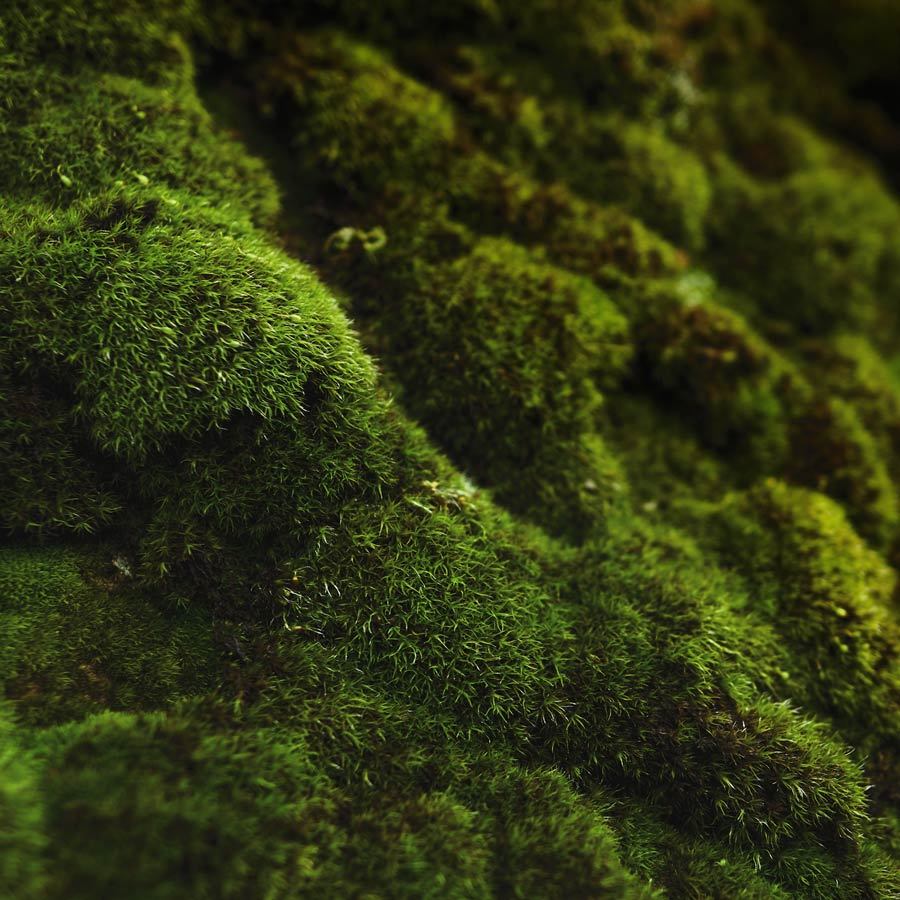 Ready to Order?
3+ 25 lb Pails
$363.95
$0.91 /oz
Details
REVISION NOTICE:
It is our policy to notify customers if any part of a fragrance was changed for any reason. As of
July 31, 2018
our Oakmoss and Amber was revised to meet our most recent regulatory requirements. The original strength and fragrance characteristics have been preserved. To see details of the previous version,
click here
.
Oakmoss and Amber is a modern fragrance with universal appeal. This captivating scent begins with hints of orange, grapefruit, and an infusion of sage that enhance the natural earthy quality. Lavender adds a soft floral and herbal touch to the heart of this fragrance, while oakmoss, amber, and tonka round out the base for a beautiful, deep character.
Appealing to both masculine and feminine sensibilities, this elegant fragrance adds a refined spirit to candles, wax melts, and reed diffusers. Oakmoss and Amber fills even large rooms like foyers or open living areas with a sensual atmosphere, and adds an intriguing infusion to more intimate spaces. Handcrafted bath and body care products created with this scent make irresistibly luxurious gifts that can be enjoyed throughout the year.
This fragrance oil is infused with natural essential oils, including sage, lavandin, and orange.
Note Profile:
Top: Sage, Orange, Grapefruit
Middle: Lavender
Base: Oakmoss, Amber, Tonka Bean


Suggested Colors: Yellow, Orange, Green
See our complete list of candle making dyes and soap colorants.
Note: Bottles filled by weight, levels may vary.
Properties
Candle Safe

Yes

Usage: 3-10%
Soap Safe

Yes

Usage: 3-6%
Lotion Safe

Yes

Usage: 1-2%
Vanillin Content
0%
Soy Performance
Flashpoint
208 °F
Phthalate Free
Yes
Prop 65 Warning Required
No
Diffuser Base Compatible
Yes; Up to 25%
*Usage amounts are recommendations only. Individual usage amounts can vary based on your desired fragrance strength, wax type, soap base, or lotion base. See IFRA certificate for max usage levels.
Documents


Cold Process Soap Performance
| Acceleration | Discoloration | Separation |
| --- | --- | --- |
| Slight | Light Brown | None |
Lye Water Temperature 111ºF
Oil temperature 106ºF
We stick blended this to a light trace and saw no signs of acceleration or separation. The batter seemed easy to work with and stayed fluid. When we started to pour the batter into the mold, it was at a nice light trace but then started to thicken as we poured. After 24 hours the soap was very soft and would not come out of the silicone mold. We allowed it to sit for an extra three days. The scent was strong, and we noticed a deep purple discoloration forming on the edges of the bars. After the cure, the scent remained strong. The purple discoloration remained but had started to fade. This fragrance would do well with a simple swirl design or layers due to the batter thickening.
Reviews
This a dead on the spot for a mans cologne, very long lasting fragrance oil😁
LOVE this scent! It is nice and strong and somewhat high end. It smells a little like the Abercrombie store, which is kind of nostalgic, but i really like it!
Can be a little overpowering at times, but it smells so good that I don't mind.
I love this scent so much and it's one of my favorites but it's a little weaker than I would like in 464. I might have to increase my usage rate of 1oz per lb to 1.5oz per lb and see if it has any effect.
Used in 464 soy wax with a 10% fragrance load.
One of my favorite candles is the Oakmoss and Amber from PF candles, but the candle can be a *bit* pricey. This FO is a perfect dupe, and both the CT and HT are strong. It's a great masculine scent with a perfect blend of amber and earthiness.
This is one is one of my best sellers is a beautiful blend!
It is one of my couples customers favorites blend.
I use in my soy wax candles.
This scent is one of our bestsellers. It is great in candles as well as our soaps. Warm, sensual, and absolutely masculine, this is a scent that will sell all year round with women and men alike.
I have had people asking for a good masculine scent, so I bought this one and they love it! Great woodsy masculine scent for sure.
I have had people asking for a good masculine scent, so I bought this one and they love it! Great woodsy masculine scent for sure.
This scent is REALLY nice. Absolutely love it! It's a great seller for the men I use it in sugar scrubs and bath bombs!
Very Strong in a good way.
Excellent Hot&Cold throw.
This is a strong whole house fragrance you can feel confident in this one.
My batch; 464 wax 6-12oz jars (72oz wax)
6oz fragrance.
candles;Good at one week cure.
Melts; Super strong at 2days
Customers say this is like a sexy man in the woods.
It's great!!
This is a great scent that I thought would lean more towards the male crowd, but it has ended up being equally popular with both men and women. It has incredible throw as a candle and sells very well. It sells even better as an eau de parfum! I use 8% in 464 wax. Fills a whole room.
I LOVE this scent! It smells very handsome and makes for a wonderful manly sugar scrub. Will buy again!
Wonderful cold throw but no hot throw. Not a fan of the new formula.
This one moved a touch fast during CP soaping. Had to change planned tilted tiger technique to a drop pour. But, I love the scent. Holds well. Discolored to light tan. My planned tiger technique was modified into a jaguar technique, but as I was planning on a big cat collection, it worked out fine. Still looks and smells amazing months later!
This is the first candle I've made that actually has any (excellent too) hot and cold throw in GB464 at 10% fragrance load. I used the Alex Method because nothing else worked and I was about to give up. This scent is lovely and in keeping with my island inspired theme candles I'm hoping to start making for the holidays. Can't quite describe it tho. Definitely has masculine appeal.
This has been one of my best-selling and strongest fragrances in my business for years. The latest bottle we received is just plainly...weak. In fact, all of the recent "reformulations" have been incredibly disappointing. Not sure if we can depend on CS for our FO's anymore.
This is my personal favorite scent and one of my very best sellers. It is a high-end scent that feels grounding, rich and unisex. I have not found anyone who does not enjoy this scent. If you're thinking about it, just get it.
Did this scent recipe change? Barely any scent.
This used to be a best seller for us. It was so refreshing and not too overpowering. However, our last 3 orders of this scent have been really disappointing. All of a sudden, there is no hot or cold throw. We can barely smell any fragrance at all, to the point we cannot sell this anymore. It has even impacted some of our business relationships because there is just no fragrance.
We're curious if we just received a few bad batches or if this recipe has changed?
Not sure how else to describe it, other than it smells like a nice cologne!
Definitely love this one. Made a bar for my bf.
1oz FO to 16oz 464 soy wax
Cold throw is excellent. Hot throw is non existent. We will up the FO next batch
I'm new at this candle-making thing (I'm only doing it for myself and not to sell) but love this scent! I wasn't sure exactly what it would smell like but I was hoping it would smell earthy and forest-y. It does and I would definitely buy it again. I found that the candles I made have good cold, but not hot, throw so maybe I need to add more oil in next time. I ended up having a little of this scent left over after I finished my candles and I've been using it in my diffuser...it smells amazing!
I make soy candles, this is one of my best sellers for both genders!
Hot and cold throw is amazing!! Totally recommended!!
So calming!!! I was worried when looking at the fragrances because everyone's sence of smell is different however this is overwhelmingly calming. Not floral at all! Earthy light and soothing. Smells like April in a forest right after a rain shower has soaked the trees and soil. You can't go wrong with this scent.
This is one of my best selling scents, it's so fresh and masculine. It reminds me of a good smelling man.
Strong. Fresh. Masculine. This scent is popular with almost everyone. One of my biggest sellers.
Just LOVE this scent!! I usse in CP goats milk soap with a green & white swirl. Always a great seller and one of my favorites!!!
I needed to order more but read the last reviews and decided to just get a sample size. It's a nice fragrance but I'm disappointed. It was very popular for me not sure if this will do as well...I will have to rename it if I use it.
I personally really enjoy this fragrance. It has a masculine and fresh scent that seems to work well in candles. However, I've asked for feedback on this one and everyone seems to dislike the fragrance. My partner asked me to take them outside so he wouldn't have to smell them. Weirdly, I like them! I've concluded that this scent lacks mass appeal so I'll probably won't buy this again.
Love this. Very cool and calm and a great addition to the shop.
Really wonderful scent, it smells like the kind of cologne that you just want to be around, and you can use less than normal because it is rather strong. I REALLY Love how the soap stays pure white, almost no other scent stays white, almost all discolor over time. I found a 3 year old bar in storage and it was still paper white.
Not getting a strong hot throw. Using the same wick size, 444 Wax, and max fragrance load. There's also a lack of fragrance dept in the new formulation. So disappointing since this was one of our best sellers.
We're disappointed with the new version
There is a lack of depth in the base of this new version that is especially noticeable in the cold throw. We much prefer the old version. Top and middle notes seem to be the same, but this is much flatter and the sharpness of the top notes is lacking balance. Very sad to see the old one gone.
Very easy to fall in love with. Both cold and hot throws are strong. It also smells luxuriously
Love this scent. Masculine, woodsy scent that I love to use when making CP soaps. No acceleration, and the scent stays in the soaps. This is by far my favorite scent. LOVE IT. I keep coming back for more.
Love this sexy woodsy scent. Women go crazy for it. Making a new men's line with this one. Flew off the shelves during a tester launch. Thank you!!!!