How to make holiday soaps
result:
6 snowflake soaps
Let it soap, let it soap, let it soap! Winter is fast approaching, and this cute snowflake soap project is the perfect way to welcome the season. Sprinkle these snowflake soaps around your home for some holiday cheer, or add them to your body care line as a seasonal skincare treat. 
Customize this project by swapping the soap base, dye, or fragrance oil. To simplify the supply ordering process, grab the Snowflake or Tree Soap Kit.
EO Notes: You can also use soap-safe essential oils for this project. When using essential oils, be sure to check your essential oil's recommended usage percentage and IFRA Certificate. How to Make Melt and Pour Soap with Essential Oils.
Additional items needed:
Glass container for measuring fragrance oil
Paper towel
Latex gloves
Plastic wrap
Rubbing alcohol in a spray bottle
Step 1: Prepare supplies and work space
Wash your equipment, soap molds, and utensils in warm soapy water and dry thoroughly. Don't forget your workspace! Avoid any cross-contamination by spraying the area with rubbing alcohol or a 5% bleach solution, then wipe dry with a clean paper towel.
Step 2: Prepare soap base
Remove soap from packaging. Cut the block in half and return half to the container for future use. Cut soap into 1" (2.5 cm) cubes.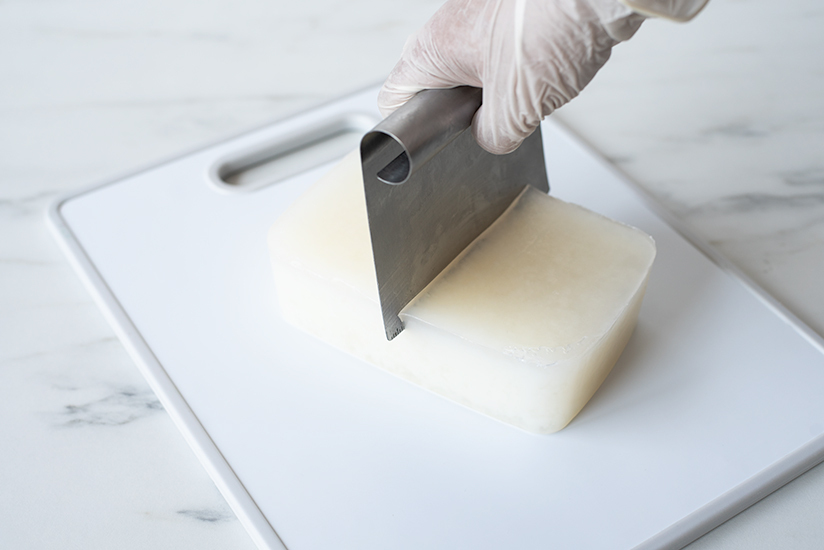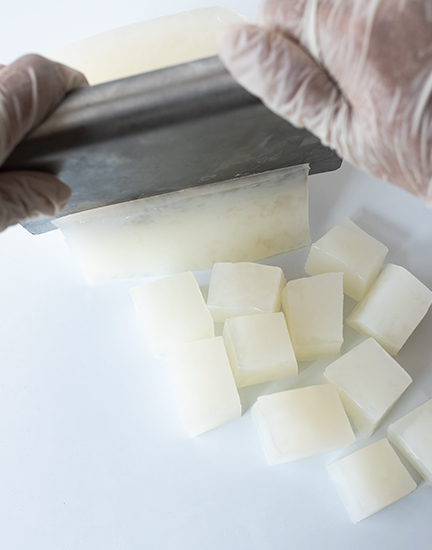 Place the Funnel Pouring Pitcher on the scale and tare the weight. Add the soap cubes and weigh out 16 oz (454 g).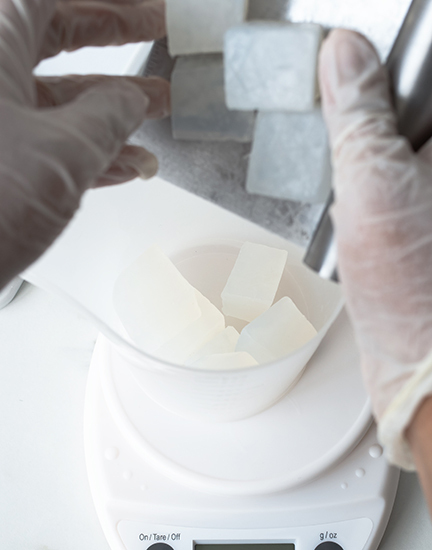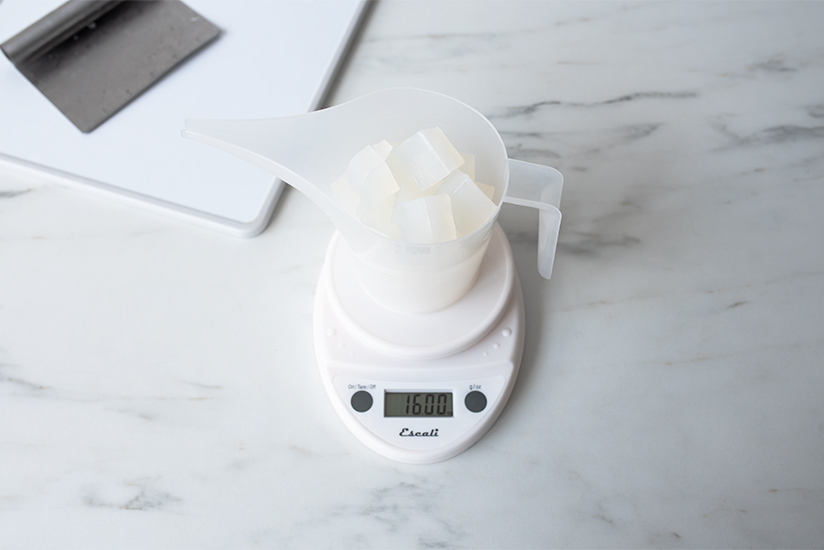 Step 3: Weigh fragrance oil
Place a small glass container on a scale and tare the weight. Weigh 0.5 oz (14 g) of the White Eucalyptus fragrance oil (or the skin-safe fragrance of your choice), approximately 3%. You want to have your fragrance prepared ahead of time so the base does not start to cool and harden as you work.
Note: It is important to only use glass for this step. The fragrance can damage certain types of plastic and paper if it sits for long periods of time.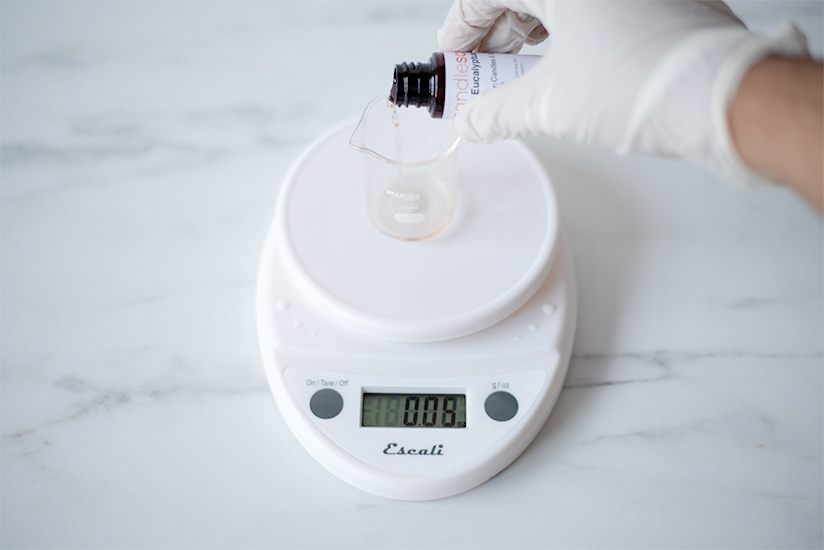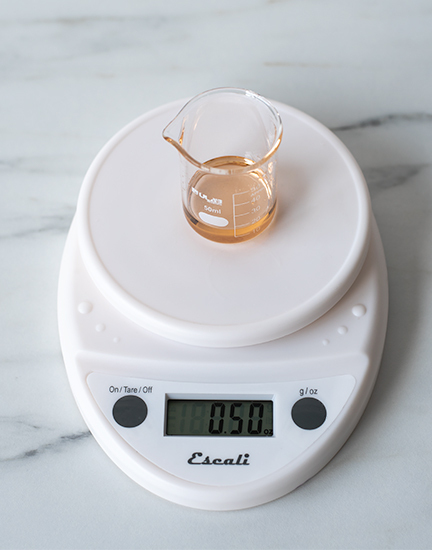 Step 4: Melt the soap base
Using the Funnel Pouring Pitcher, melt the soap cubes in the microwave for 30 seconds intervals, stirring in between, until the soap is fully melted. Stir in between, and melt for an additional 10 seconds if necessary.
Notes: Do not microwave for longer intervals because the soap can overheat easily.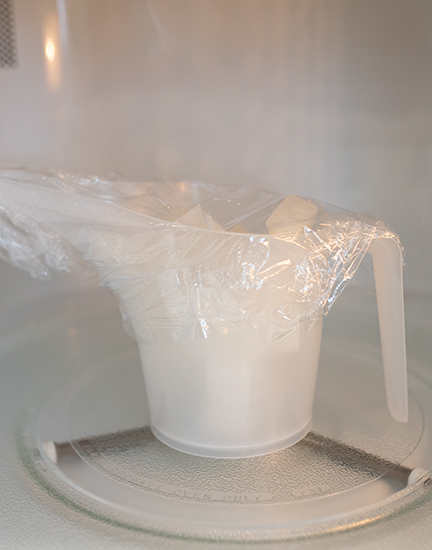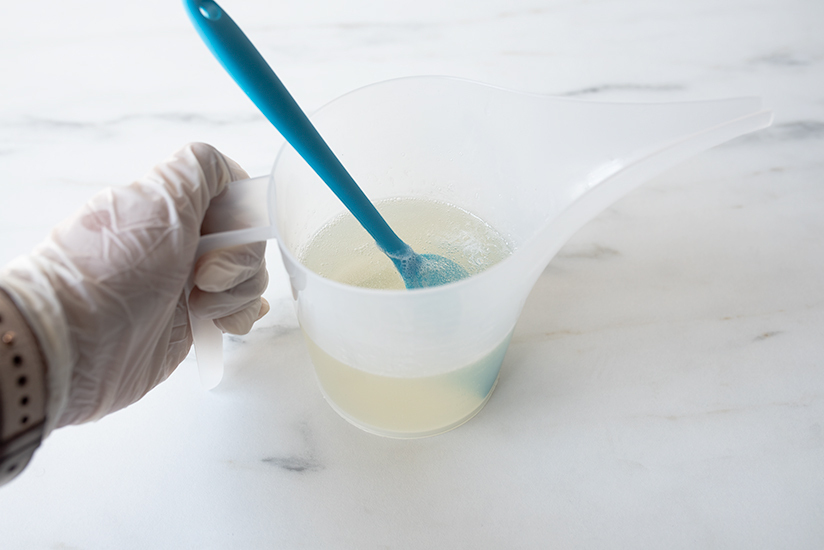 Step 5: Add the dye
Once all the soap has melted, add 1-3 drops of the liquid soap dye. Stir gently until all the dye is mixed in.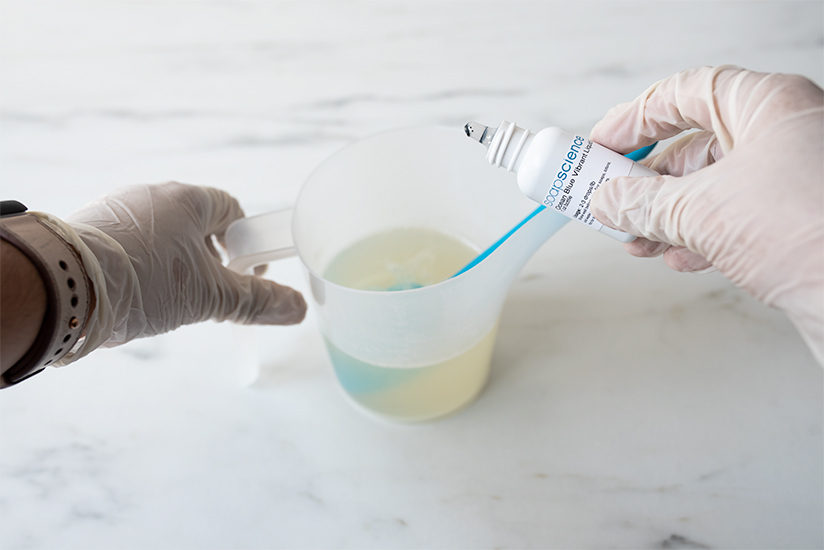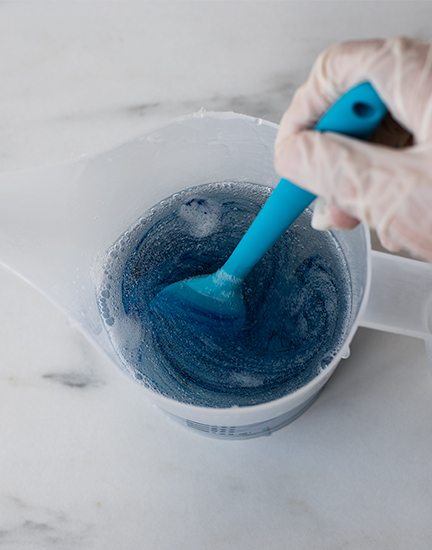 Step 5: Add the fragrance oil
Add the fragrance oil and mix gently for 30-45 seconds, or until the fragrance is fully incorporated.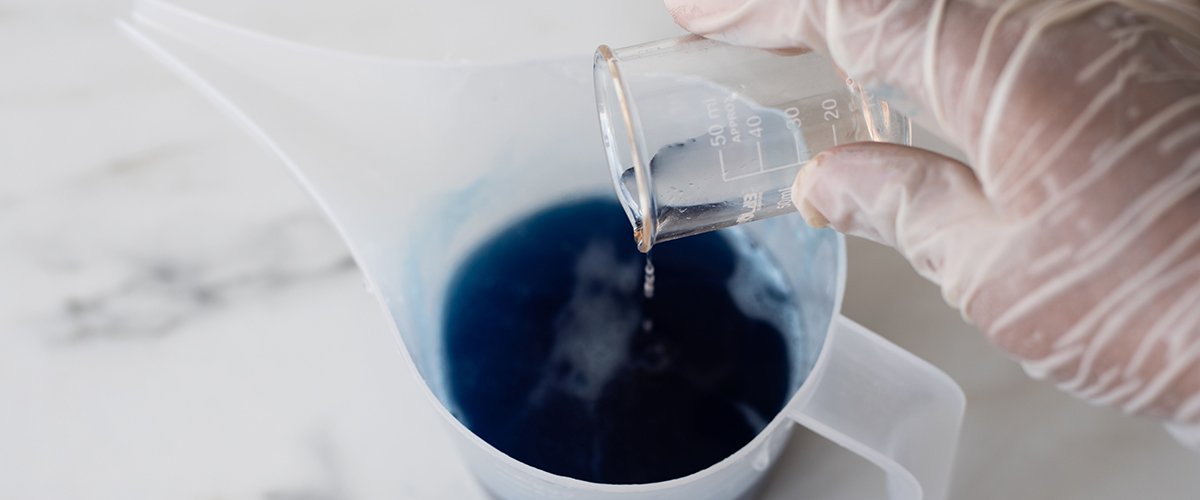 Immediately pour the soap into the mold. Spray the surface with alcohol to remove any bubbles. 
Note: Alcohol can be used liberally, however, overuse can cause the soap to foam.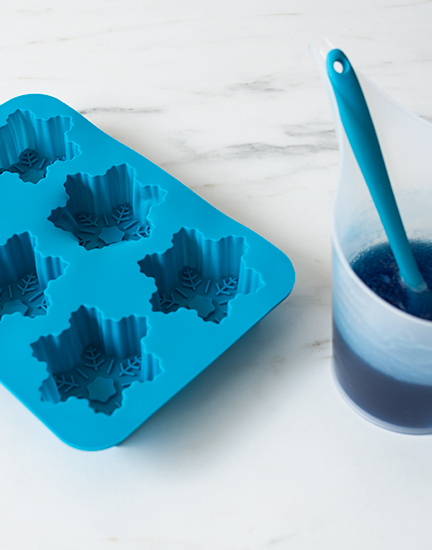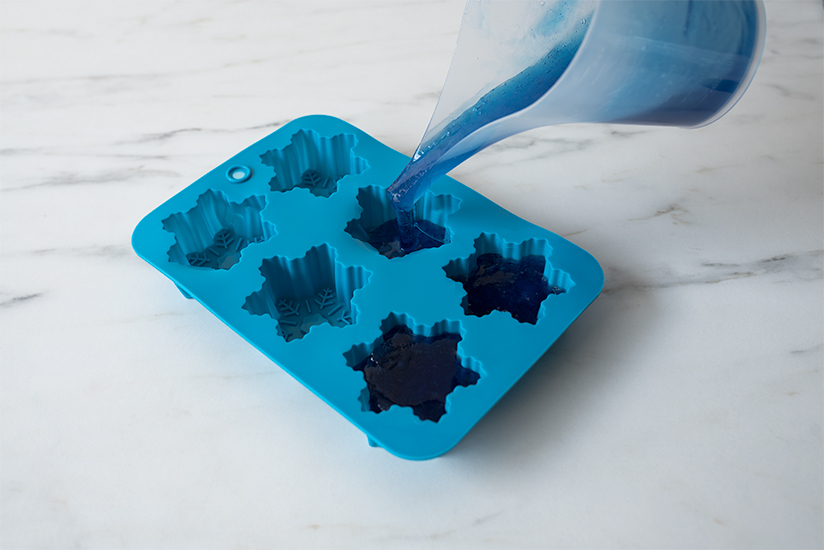 Allow the soap to cool completely and remove from the mold.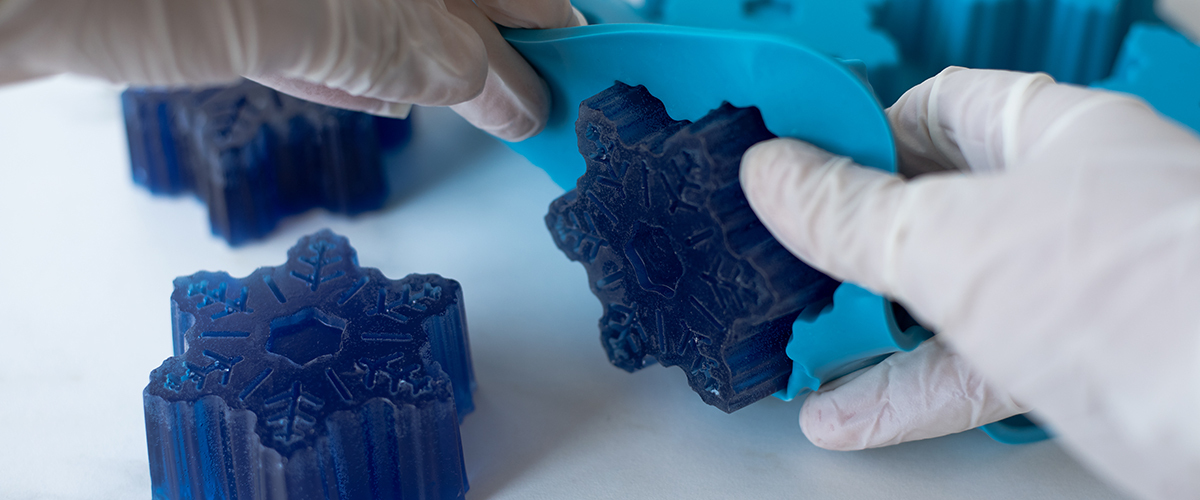 Your snowflake soaps are ready to use! For soaps that are equally festive but not quite as frigid, follow this tutorial with our Tree Silicone Soap Mold. (Extra points if you package them together and name the duo "Snow Covered Trees.")


Be sure to store in an airtight container or plastic wrap to prevent sweating.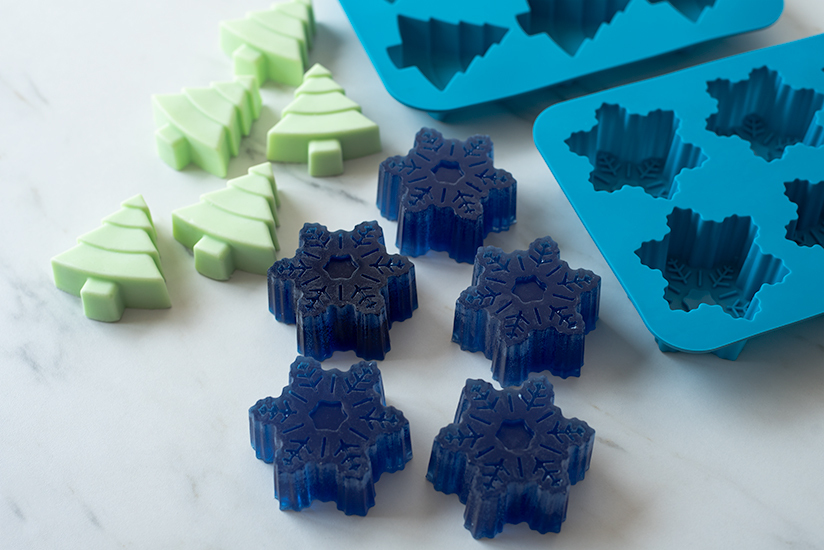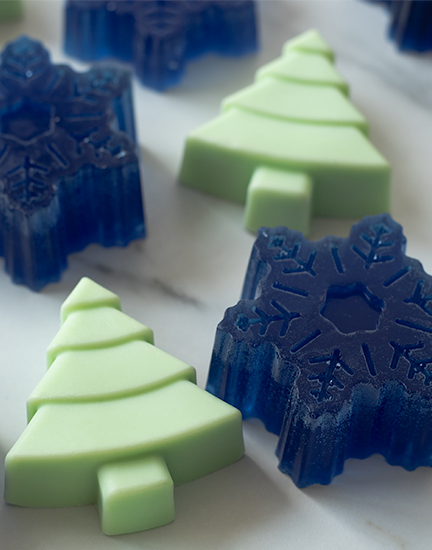 DID YOU MAKE IT?
Show off your take on the holiday soaps and all your handmade creations, with the CandleScience community by tagging us @CandleScience and using the #CandleScientist hashtag on Facebook, Twitter, and Instagram. We may feature you in our Stories or on our website!