LAB NOTES: EcoSoya CB-Advanced Soy Wax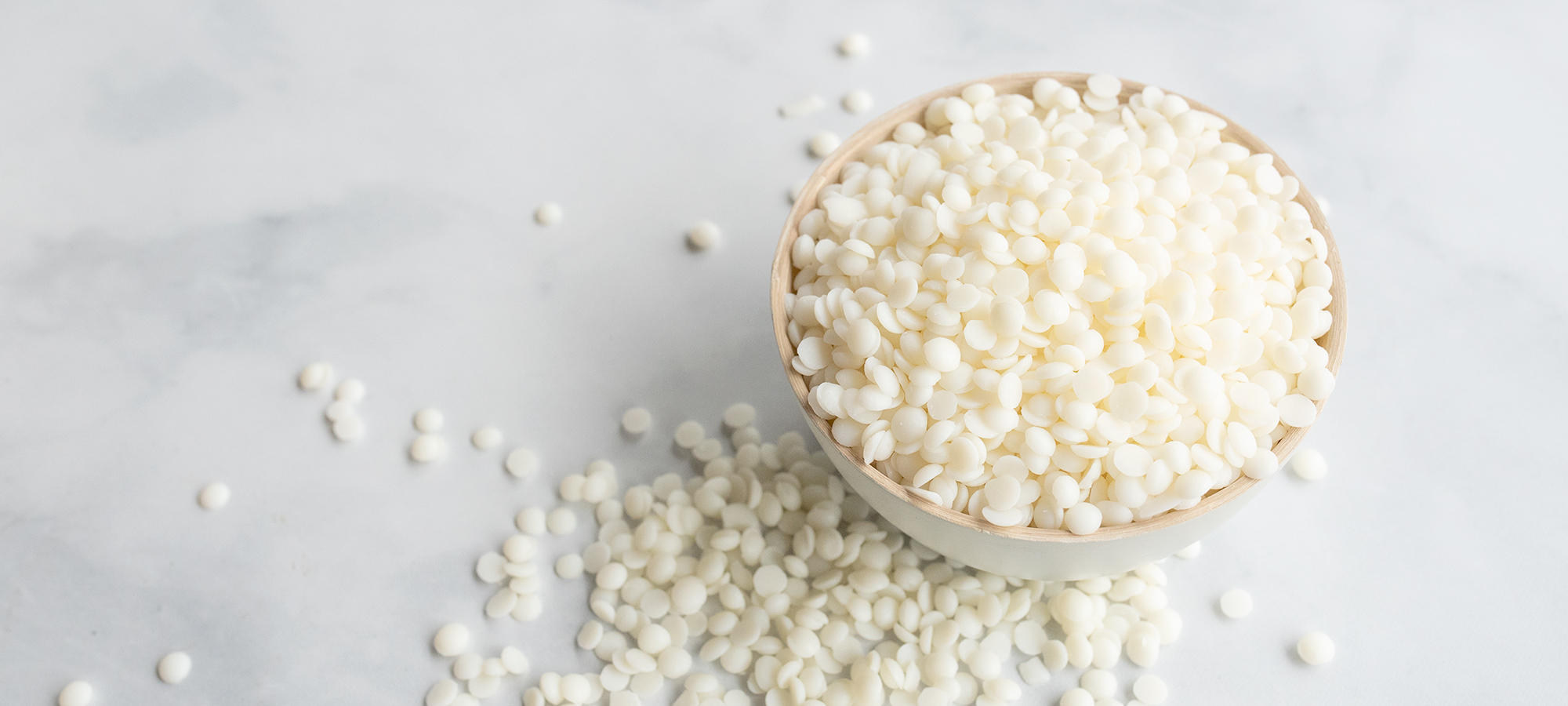 We divided our testing into three parts:
Aesthetics: We tested for adhesion, frosting, and color issues.
Fragrance Performance: We looked at fragrance solubility, color retention, and cold and hot throw performance.
Burn Performance: We tested various wick series and sizes to find the best burn.
For the fragrance testing segments, we used White Tea, Cranberry Apple Marmalade, and Very Vanilla fragrance oils. They have very different densities, viscosities, and ingredients. We hoped the variation would reveal potential solubility and burn issues.
Application: Container candles and tealights
Recommended Fragrance Load: 6-9%
CB-Advanced was the most popular EcoSoya product when produced by the former owner, NGI. We think previous fans will not be disappointed with the relaunch and new makers will be pleased with the results. This wax comes in small pastilles, which makes it easy to handle and measure. We found that it takes longer to melt pastilles than wax flakes, so expect longer melt times when heating to 185ºF (85°C). If you tried the CB Advanced formula when it was briefly brought back from 2018-2019, the new formulation is much better and easier to use and we encourage you to give this a try.
Note: These are sold in metric units of 5kg bags, which is roughly 11lbs, and 20kg cases, which is roughly 44lbs.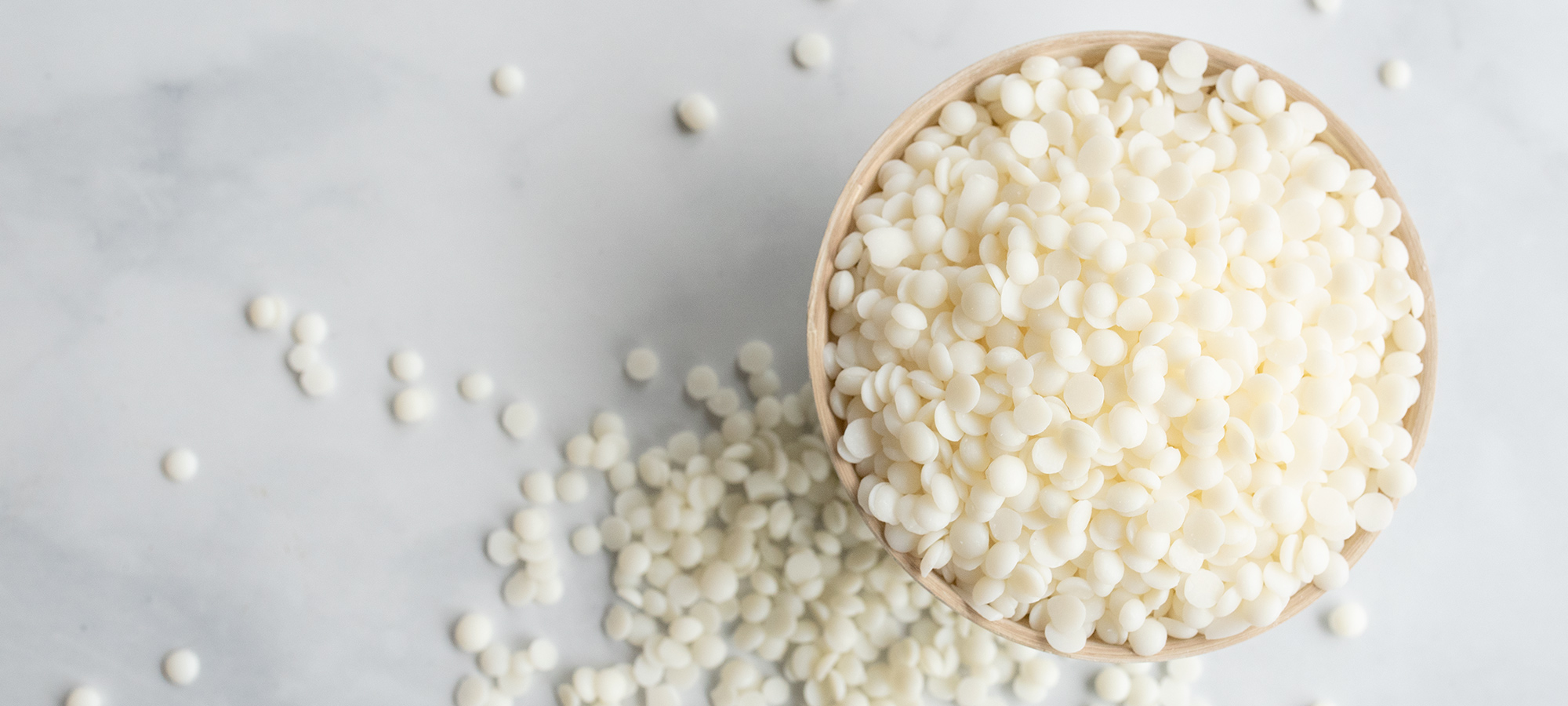 Surface and Glass Adhesion
We tried pouring temperatures from 160º down to 135ºF (71.1°C to 57.2°C). We got smooth tops at all temperatures. The glass adhesion was better with the higher temperatures. We started pouring all the testers at 150ºF (65.6°C) and got smooth tops and great glass adhesion every time.
Frosting
We checked for signs of frosting 24 hours after pouring, a week after, and again at 30 days. We didn't see any signs of frosting. Even after burning and resetting there was no sign of frosting and the surface remained smooth. After 6 months we did see some signs of frosting but it was very minor and more visible on the darker colors.
Note: The fragrance oil and dye can greatly affect the amount of frosting.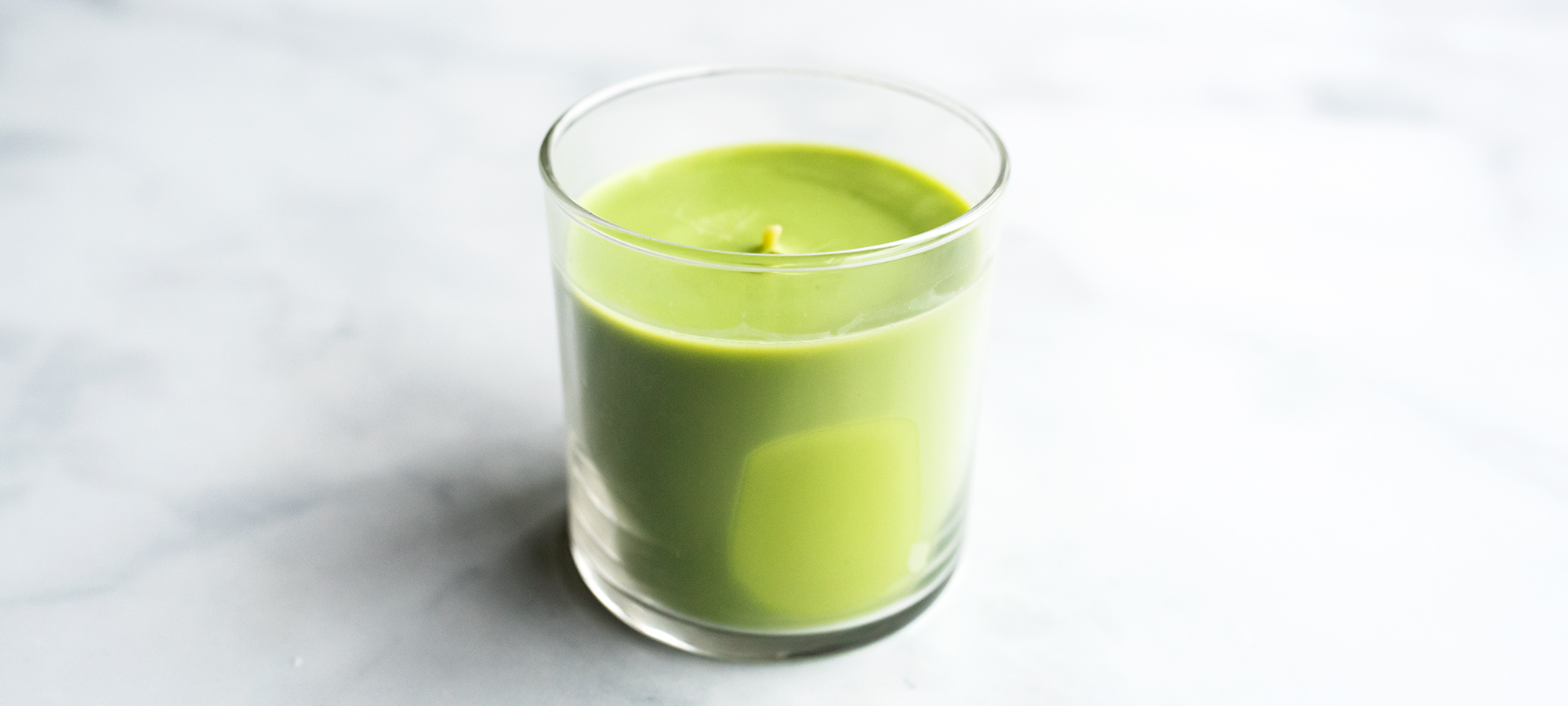 Coloring
We tested our Red and Key West liquid dyes at 6 drops per pound (454 g) of wax for our candles. The dye mixed in easily at 185ºF (85°C). The red liquid dye produced a light red color that is consistent with other soy waxes. The Key West liquid dye produced a vibrant lime green color.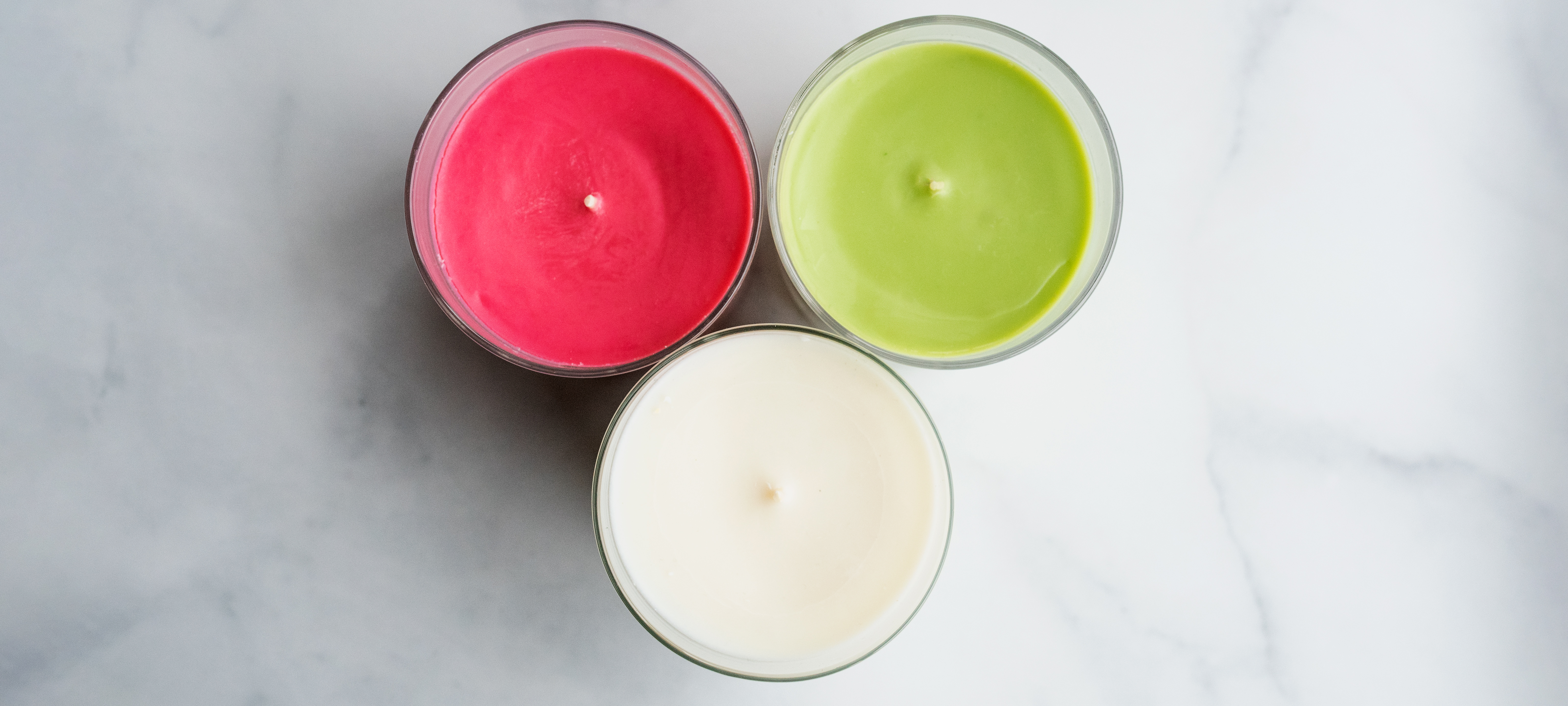 Solubility
We melted the wax to 185ºF (85°C) and then added the fragrance oil. The fragrance incorporated easily, and we didn't see signs of separation. We were able to add up to 12% fragrance with no signs of sweating in our finished candles, However, for best performance, we recommend using no more than 9% fragrance.
Hot and Cold Throw
We created test candles using White Tea and Cranberry Apple Marmalade with 6% and Very Vanilla with 12% fragrance loads. We checked for cold throw performance at 24 hours and 3 days. Initially, the cold throw was very good. After the candles cured for 3 days, we noticed the cold throw improved and became quite strong. After one week, we began our burn tests. We burned the candles for two hours before examining the hot throw. Our candles with 6% fragrance loads rated a solid 3 out of 3 on our scale. For best results, we recommend fragrance loads of 6% to 9% and cure times of at least three days.
Wicking
We started our wick testing with our previous recommendations for CB Advanced. The LX wick series produced great results, with even flames and minimal mushrooming. We also observed that different candle dyes and fragrances affected the burn. As always we advise testing candles with your desired fragrance and dye before making a large batch.