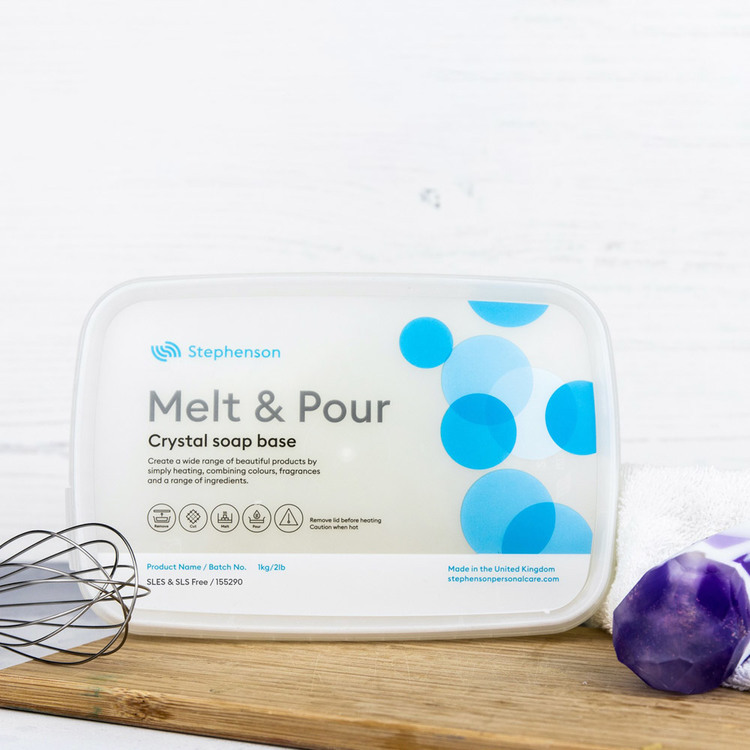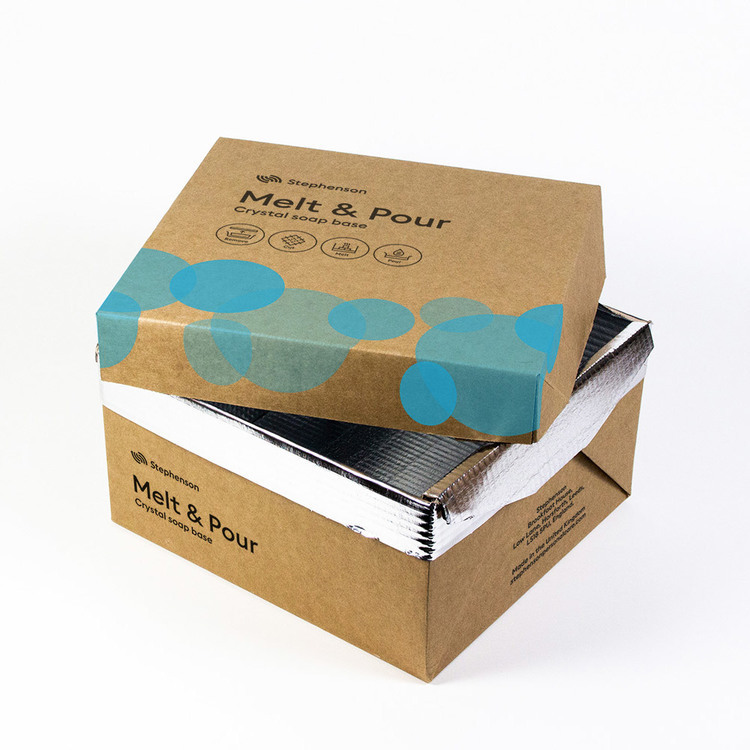 Ready to Order?
5+ Cases
$60.26
$2.41 /lb
Details
This melt-and-pour soap base is entirely free of the irritants sodium lauryl sulfate (SLES) and sodium laureth sulfate (SLS). A good option for crafting mild soap bars that are ideal for those with sensitive skin.
This product is perfect for making luxurious skin care products. Check out our How to Make Loofa Soap.
Ingredients: Aqua, Glycerin, Sorbitol, Sodium Stearate, Sodium Laurate, Propylene Glycol, Sodium Oleate, Sodium Myristate, Sodium Chloride, Cocos Nucifera (Coconut) Oil, Glyceryl Laurate, Cocamidopropyl Betaine, Titanium Dioxide, Sodium Citrate, Citric Acid, Trisodium Iminodisuccinate, and Tetrasodium Etidronate.
Stephenson SLES/SLS Sulfate Free Melt and Pour Soap Base (White) Highlights
Vegetable based
Good foaming
High clarity
Excellent moisturizing properties
Neutral odor
Perfect for slicing or molding
See our complete list of soap colorants.
IMPORTANT - Any time products are used on the skin, it is essential to test for safety. It is your responsibility to test any and all of our products to ensure satisfactory and safe results in your finished product. When adding ingredients to any soap base, do not use candle dye or fragrance oils that are not approved for bath and body use. Please see the individual fragrance page for recommended product usages, and review the IFRA sheets for usage maximums. You can also view soap-safe fragrance changes that have been affected by the IFRA 49 amendment.
Labeling
Interested in selling your products? Check out a brief overview of labeling guidelines for cosmetics, which includes melt and pour soap, scrubs, whipped bath soaps, and more.
Wholesale Ordering
Check out our wholesale page for more information on ordering soap supplies in bulk or by the pallet.
Made in the UK
Reviews
Will this soap become available in smaller quantities... a case is a bit much.?!