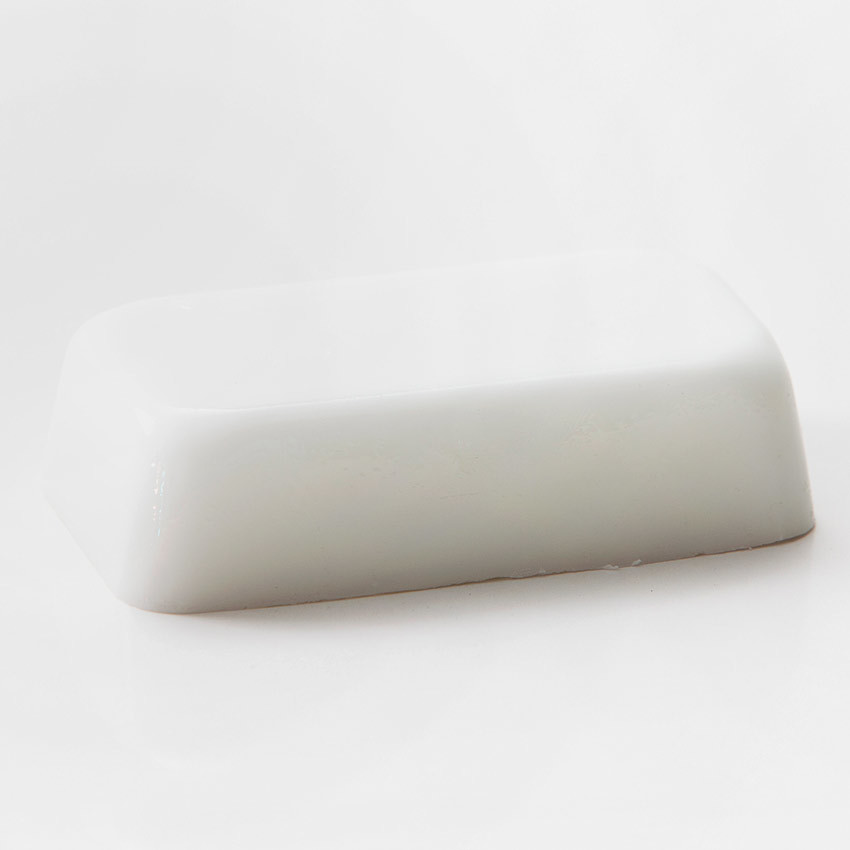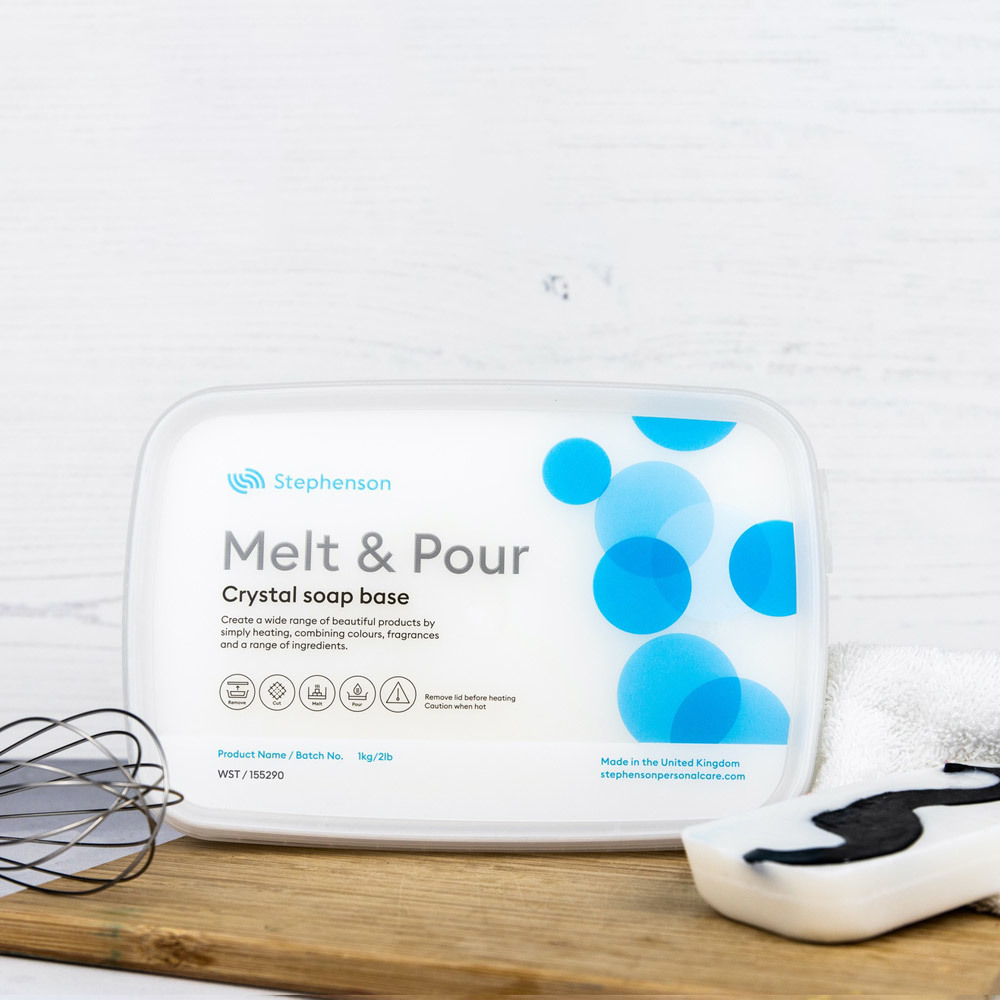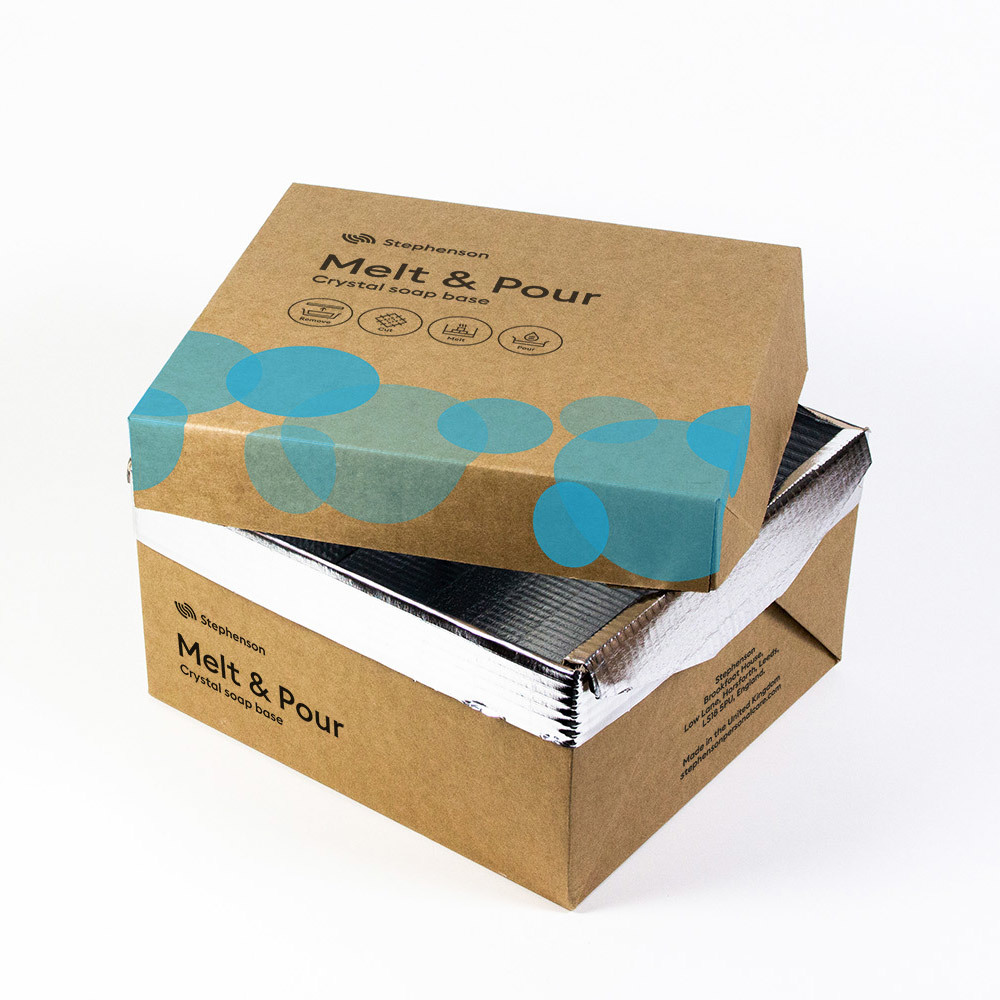 Ready to Order?
5+ Cases
$53.44
$2.14 /lb
Details
Stephenson White Melt and Pour Soap Base is an excellent product for beginner soap makers. Keep it basic and produce a standard white opaque soap bar, or mix it up and have some fun with a combination of dyes and fragrances. Due to its versatile nature, this melt-and-pour soap base remains a favorite of crafters and manufacturers. Its quick hardening ability make it excellent for layering multiple colors.
Just getting started on your soap making journey? Check out our tutorial Melt and Pour Soap Making for Beginners.
Ingredients: Aqua, Glycerin, Sodium Stearate, Sorbitol, Sodium Laurate, Propylene Glycol, Sodium Laureth Sulfate, Sodium Chloride, Sodium Lauryl Sulfate, Titanium Dioxide, Stearic Acid, Lauric Acid, Pentasodium Pentetate, Tetrasodium Etidronate
Stephenson White Melt and Pour Soap Base Highlights
Vegetable based
Good foaming
Excellent moisturizing properties
Neutral odor
Perfect for slicing or molding
See our complete list of soap colorants.
IMPORTANT - Any time products are used on the skin, it is essential to test for safety. It is your responsibility to test any and all of our products to ensure satisfactory and safe results in your finished product. When adding ingredients to any soap base, do not use candle dye or fragrance oils that are not approved for bath and body use. Please see the individual fragrance page for recommended product usages, and review the IFRA sheets for usage maximums. You can also view soap-safe fragrance changes that have been affected by the IFRA 49 amendment.
Labeling
Interested in selling your products? Check out a brief overview of labeling guidelines for cosmetics, which includes melt and pour soap, scrubs, whipped bath soaps, and more.

Wholesale Ordering
Check out our wholesale page for more information on ordering soap supplies in bulk or by the pallet.
Made in the UK
Reviews
Melt, add fragrance, stir, pour into your mold.
It's easy to use and foams well.
This base seems to have bad reviews but it all depends on what someone wants to do with this type of soap. It definitely has a different consistency while it is getting cooler but for me it works perfectly when working with layered creations. It also works well for some other soaps I make since it seems to be more sturdy and thicker than other ones, therefore, it last longer.
This base is not my favorite M&P. Once melted it needs to be stirred constantly or it was harden very quickly and reheating it does not work. I had a batch that turned into a glue consistency and I was unable to use it. I made the mistake of buying 25 lbs off the bat so I have about 15lbs left to use. If you have doing a quick M&P recipe and want a lighter color this would be good to use. But it you are doing layers and need to sit and wait for each layer to dry I would not recommend this base.