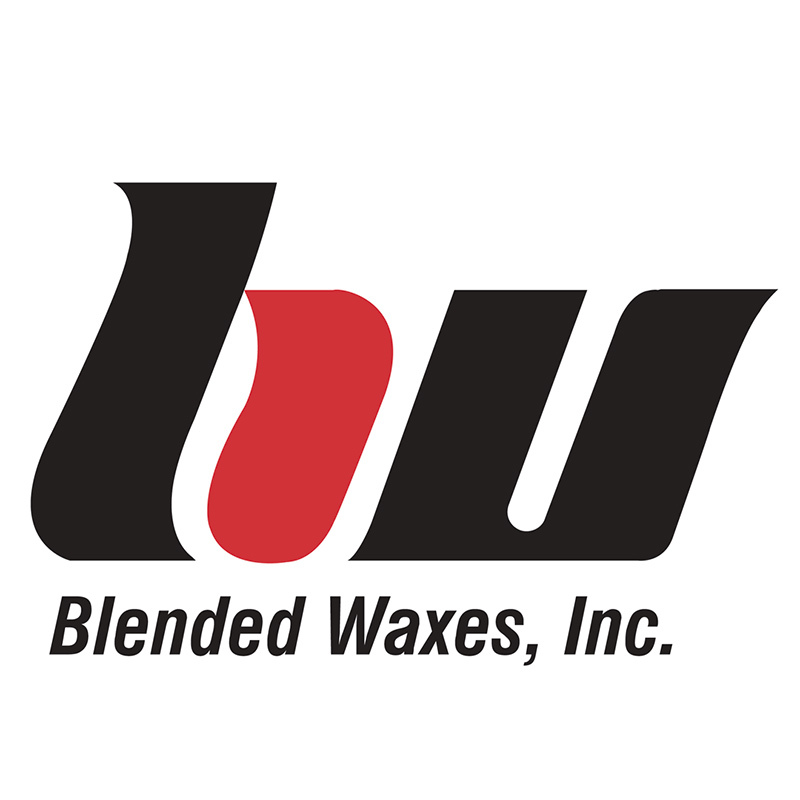 Ready to Order?
Ships from East Coast. Estimated: West Coast 11/5
5 - 35 Cases
$83.26
$1.85 /lb
36+ Cases [Pallet]
$80.04
$1.78 /lb
Details
Blended Waxes® Pillar Soy Wax (BW-921) is made with 100% soybean oil and uses soy based additives to enhance performance. This wax is great for making pillars, votives, wax melts, and tarts. It is packaged in pastille form for easy scooping and measuring. It exhibits very good scent throw, vibrant colors, and excellent mold release. BW-921 is a great natural wax for creating smooth and creamy structural candles and melts that resist frosting.
Looking for a little inspiration? Learn How to Make Soy Wax Melts or How to Make Tie Dye Wax Melts
Note: Wax is packaged in pastille form.
45 lb Case Size: 16.5" x 13.5" x 11.5"
To help you get the best results from BW-921 Pillar Soy Wax check out our lab notes.
For help choosing the right candle wax for your candles, visit our Wax Guide.
Wholesale Ordering
View our wholesale page for more information on ordering in bulk.
Produced from US Grown Soybeans!
Properties
| | |
| --- | --- |
| Wax Type | Natural Soy Wax Pastilles |
| Appearance | Creamy White |
| Application | Pillars / Votives / Tarts / Wax Melts |
| Max Fragrance | 10% or 1.6oz./lb. |
| Rec. Wick Series | LX |
| Melt Point | 135℉ |
| Pour Temp | 170℉ |
| Prop 65 Warning | No |
Instructions
Heat to 185°F using a double boiler. Add 6% of fragrances (1 oz. per pound of wax), remove from heat, and stir for two minutes. Pour at 170°F (+/-5°F). Allow candles to cure for two weeks for optimal fragrance throw.
Documents


Reviews
I love this wax for its flexibility of usage. I wonder if I can mix 50/50 464 and BW-21 and use it for candle containers. Will that be okay? I wonder if it will help to boost the HT for the candles.
The hot throw on this wax isn't good. I have to put extra fragrance oil for it to throw the way it needs to. I will use what I have but wont purchase this one again.
Hi there! Thanks so much for leaving your review. A member of our Support team has reached out via email to assist you!
We've had great experience with this wax. It pours well and we have consistent looking candles every time. After waiting a few hours after pouring they pop out of the molds easy. Just a heads up: this wax is rather messy and sticky. It's a little harder to clean up than 464 which we use as a container wax. We've ironed some kinks in the production process (pillar candles are new for us) such as pre-pouring a little wax to seal the mold rather than pouring the whole candle as well as making sure the duct tape is tightly sealed which has made it a much cleaner and easier process. Excited to work more with this wax.
So disappointed in this wax
I was so excited to use this wax for my new wax melt line and made a batch as soon as I received my order (ordered 2- 45lbs, ugh!)
All things the same but the wax noticed right away the smell was less than with any other wax I've used for my melts.
Wanted to love this wax so I let them set but HT is less then expected from a melt. Literally a waste of time and money, shipping is outrageous from this supplier but really want to return at least the unopened box.
Hi there! We're so sorry to hear you've been running into some hot throw trouble with this wax. We've reached out via email to see how we can help you get the most out of your supplies!
Don't come out of molds so great
Was very disappointed with this wax it doesn't come out of the mold and if you don't add 464 with this wax it has no hot or cold through
Purchased this wax to make wax melts. I used the recommended fragrance amount (added more in my second batch) and followed the instructions. Even cured for two weeks and still no hot throw. Any suggestions?
Hi There, We're so sorry to hear you've been having some trouble with the hot throw of your finished wax melts! Scent throw can be affected by a few different elements so to best assist one of our Support team members will be reaching out to you via email today to see how we can help. We look forward to speaking with you soon!
I recently purchased this wax and not getting the HT at all. My clients are upset. I tried with different FO at different %s and is not working. Paid a lot for shipping charges and now I will have to look for another wax for wax melts. Very disappointed.
Hi there! We're sorry to hear that you've had some trouble with your wax. We appreciate you taking the time to leave a review, and we've responded to your email so we can assist further!
More Pros then Cons but Cons a big deal!
Love how it dries fast and less messy then the other wax but using the right amount of fragrance oil or a little more you cant smell it and when you do its only for like an hour. Very disappointing.
I'm using the 464, but I'm constantly have holes so I bought Pillar soy wax blend(BW-921) to add to the 464. Because the 464 is not working as a standalone. It's too soft and my candles top are rough. Should I used the BW -921 to blend with the 464? I use CD wick series and ECO. I'm frustrated because I'm wasting alot of products and money just for testing. I ready need advice because I just purchased purchased 45 lbs of 464.
I wouldn't buy this again or recommend
I tried this wax multiple times and tested it for about 5 months now. I followed CS instructions to a T! The company is amazing and offered further recommendations but still no HT. Amazing cold but almost nothing while burning. I wish I could return it for another pillar wax. I really wanted the eco but it was sold out. I won't buy BW again.
The wax completely ruined my molds each time I tried to use them. They're incredibly hard to get out of the molds and break easily. I thought they'd be easier to work with since they are made for pillars and votives but they were too brittle to work with. Very disappointed.
I love this wax, I don't want to try any others.
After recently discovering I love making wax melts. I tried 2 other waxes from craft stores, they were very expensive and 1 was a total fail (I waisted all my money pot in on that wax, and the other wasn't to great so I decided to give candle science a try. I'm so happy I did I looked local originally because I didn't want to pay shipping, I now realize how worth it the shipping cost is, and I'm still paying a lot less with the shipping cost calculated in. Wonderful product for wax melts. I ordered 2 10lb and already need more in under a week. This wax colors excellent and triple scents amazing.
Good wax but lots of frosting
The first box I got was great! It had minimal frosting. However, I noticed a change with the second and third box. They aren't so great and the wax looks slightly different. I cannot get my pillar candles to stop frosting. I tried different temperatures but I keep getting frosting. They still work fine for my wax melts. The frost isn't too noticeable on them.
I'm so happy so far with this wax, I've already purchased another 11 lbs.
I make scented molded candles and wanted to switch from my paraffin to a natural wax that wasn't too soft.
I've tried this wax with three molds and all released beautifully.
They also had an amazing cold throw.
Will update about the hot throw once they've cured.
🙏🏼🙌🏼
Only fear I have do far is the restocking times, so I hurry and purchased another bag.
I think candlescience makes the best wax in the industry period. This wax is awesome! Easy to work with , good HT and CT. The only con is that they run out too soon . But that just lets us know how popular the product is.
Honestly the BEST wax for silicone molds!!!!!!!
I have tried so hard and searched for so long trying to find a wax- ANY wax, that produced perfect candles from silicone molds. I loved to look of soy wax, but fought long and hard battles with frosting, softness, and fragility with the results- even if they came out of the mold perfectly, within minutes to a few days, there would be horrible frosting on nearly every single one, despite even the most scientific approach to heating and pour temps, demold waiting times, and storage. I even tried creating my own blends with parasoy, adding vybars and stearin, and nothing was working. UNTIL THIS! This wax is beautiful, its forgiving (of varying melt and pour temps) its creamy and strong enough for my pillars to fall over without cracking or be placed in a window and not sweat. It has almost no shrinkage at all- the bottoms of my molds are smooth and flat. Best of all- NO FROSTING!!!! Im in love with this wax!
I stand behind my 100% soy offering in my candles and wax melts. I am super particular about how my wax melts release from clamshells. I was using Ecosoya PB Pillar wax and loved it but it was out of stock and I tested several different waxes and wasn't happy with them and decided to take a chance with this wax. I love this product and my clamshell tests were fantastic and the melts popped right out of the clamshell after loosening the sides a little. My paw print wax melts look better than ever and no dryness like I saw with the other wax. I do use higher than the recommended FL of 14% but I have tested and found it to be just fine with this fragrance load. I heat to 185, add my soy colors right away and then add fragrance. I stir two minutes and pour at 158-160 degrees (sometimes a heat gun is needed on low to bring the temp. up). They turn out perfect every time and the CT and HT are amazing! Thank you for this fabulous product that I plan to stick with! Love you CS!
I really like this wax for tarts and clamshells. I just wish it were in stock! I'm not quite ready to invest in the larger bag, but may have to convince myself. Tried another brand yesterday and it was horrible. Wasted an entire day. Will only use this brand from now on.
I only started using this wax for my melts because 494 has been discontinued. I've been making candles for about 2 years and I can honestly say it's not my favorite. It's easy to use because of the form it comes in but it's very difficult to clean up. You do have to pour it hot because it hardens almost immediately and once your pour pitcher (if you use one) hits water it hardens right back. I have to wipe them out several times before they can be washed. It's very time consuming and like the others have said I'm not getting a very good hot throw. The wax does pop right out of the molds but customers don't pay for ease of use they pay for the scent. Can you all not bring back the 494? Your availability of goods is getting very scarce.
I'm super bummed I've tried everything but I get no smell :( , I even waited 2-3 weeks to light up and no smell what's so ever idk what I'm doing wrong...sucks because I just bought a 45lb bag.
Thanks so much for leaving a review! A member of our Support team has reached out to you via email to assist.
I LOVE this wax for wax melts! I bought to try out, because I wanted a 100% soy wax option. This claimed to have a harder snap and good scent throw. And .... it does! In the past when using soy for wax melts, it has shown to be hard to remove from the warmers and messy business. Never would come out clean like paraffin wax melts do when hardened after having been used. Well I put this to the test. Cold throw was great as soon as they were cooled. Started my test melting for HT at day 3 of curing. I plan on testing each day up until the two week mark, so I can gauge how the HT strength, day by day during curing. How strong HT is at just 3 days cured vs. at 2 weeks. Since in the lab notes CS gave it a 3 out of 3 for HT on day 3 for the wax melts, figured I'd start there. I agree with them! I have a traditional electric wax warmer with a bulb. I've used it for a couple years, so I know this wax warmer well. I have a large LR and open space with high vaulted ceilings. I am a wax melt addict, so I know what kind of hot throw I like, and what to expect performance wise regarding how much of the room and house I'd like it to fill. I also prefer strong and far reaching HT. I can say on day 3, it did not disappoint! Perfect score in my book. Hit all my marks, and popped right out of the warmer after it was back to a solid state! All I had to do was pop the edge with a butter knife and it came out in one big square piece. This is how I've always removed my wax melts to discard. I like easy and quick clean up. I couldn't be happier with this wax for wax melts! I love it
~ Jen
Used all my wax, twice. Did everything as far as for waiting for a longer cure time, different fragrances and different wicks. Advice would be appreciated. thanks
Hi there! A member of our Support Team will be reaching out shortly to assist with troubleshooting steps!
It appears I'm having the same issues as everyone else; experiencing no hot throw. I'm not a beginner and I've followed all the normal steps (correct temp for adding FO, pouring, curing, etc). My melts look beautiful and they release easily from the molds and they're melting but... no scent. With my strongest FOs at max load, there's a mild throw but it really should be more powerful. Are we all doing something wrong? Should this wax just be used as an additive or for unscented pillars? Super frustrated especially since I stupidity purchased a 45lb box. 😞
Hi there! I'm so sorry to hear that your experience has had some difficulties with the BW-921 wax. A member of our team has just reached out to you via email to better assist!
Im having the same issues as others. I did not read the reviews before I bought and I wish I had. It may just be a bad batch of wax but it sucks to have money waisted and product I cant use. I cant sell any of the wax melts. Theres no smell at all. Im super bummed. I repeated the process to make sure there was not a error in my part. Its definitely the wax
Thanks so much for leaving a review. A member of our Support team has reached out to you via email to assist.
Gave this wax a try after only using 464 as I wanted something with less frosting and crumbling. This wax is perfect as far as holding colors, no frosting, smooth solid finishes. The issue is the hot throw is faint and waxmelts seem almost impossible to melt when placed in a tealight warmer or electric one.
I placed a 1oz melt and it burned for hours, by time the tealight was empty the wax still had not reached a melt pool and the sides were completely solid. The electric warmer had a hard time melting down the wax as well. This has been a waste as I won't be able to use wax that fails to melt. Any advice is appreciated.
Thanks so much for leaving a review. A member of our Support team has reached out to you via email to assist.
I love this wax! I experimented with all different natural waxes and nothing was working, until this wax! Works great for votives, pillars, and other fun molds! Can't speak for wax melts since I don't make them, but definitely love this wax for the other options! Please keep making this!!! (:
I don't know why this has such a bad review... this is my favorite to make my wax melts! Absolutely no issues! I don't use the double boil method..
As previous reviewers have stated recently I am getting no HT from this wax. It is a nice, stiff wax and works well for wax melts on a consistency level but the fact that I'm getting no HT with 10% fragrance load on various FOs is very disappointing. Great CT so I was excited to melt these in the warmer.. sadly nothing.
I don't know what I'm doing wrong but i bought this wax and started using it for my wax melt but I get no fragrance from it and I followed the instructions. I made wax melts and even cured for 2 weeks when i put them in my warmer nothing happens. no scent what so ever.
Hi there! A member of our support team has reached out via email to assist further.
Don't want to give the wax a bad rep, but I'm getting no hot throw
I was so excited to try this wax for my melts and it seems lovely, breaks off when it's popped out of the clamshells super cleanly, and has great cold throw! However even with a 10% fragrance load and curing for 3 weeks it has no hot throw. I've tried some different pouring temps, other fragrances, different fragrance loads, and different fragrance adding temps and still no luck. Is there anything else I can try?
Hi! A member of our team will be reaching out shortly!
It's definitely different from what seems like I have mastered 464 ! People love my 464 melts but I want to give them something better ! So I made some at 9% fragrance load
And it's nice i don't notice difference on hot throw but I was wondering if I can use this is a container candle I love the smooth finish Although I did hit with heat gun due to some cracks. Hot throw
Is ok on container not super after 2 hours so far
I found this wax amazing for molds. It works way better than regular soy wax. But when I let the wax cool down before I transfer into molds, small zebra looking stripes show up. I quickly fixed the problem by pouring in the wax right off the stove. As well, it leaves no frosting. Overall, this is the best wax I have used. 100% recommend.
I really love this wax. My first time trying it. It holds scent well. My waffle wax melts feel sturdy yet not brittle or soft.. It holds color well too. I'm hooked.
Used this for clamshells, they are not melting in my warmers. I have tried 3 different warmers and my aunt has tried in all 6 of her warmers.
Thanks so much for reaching out to our Support team so we could assist you!
Oh my goodness! I am in love with this wax. Apparently no frosting for me. I made a super dark purple pillar and a dark gray almost black pillar candle. I used alot of color on purpose and used 10% FO just to see what it would do. And they are fabulous. There was some minor sinking but fixed right away with heat gone. I do not do an extra pour. And the clam shells work great too. Some minor sinking there too but I don't care. Amazing cold and hot throw. This is going to be my new pillar and wax melt wax. Hands down.
I really enjoy the pellet form of this wax, and the performance seems great too. The only issue I am having is that it definitely does not release easy out of wax melt warmer dishes. The 494 GW popped right out which was so easy to switch scents out and clean up - big selling point for my customers that wanted to get away from paraffin wax melts that were hard to clean up.
This wax is a harder wax, not as soft, so I'm unsure if that's why it's so hard to remove from the dish? Or it could be operated error on part..if anyone has a trick to getting this to release easily please let me know!
Texture is great/waiting to light
Made them yesterday in my silicon mold, and the texture is already great! Way better than the Soy 464. (did not realize there was pillar wax). I heated to 190, added FO oil at 185 and poured at 160/165. CT it good, not sure if I am losing my scent from smelling so many candles or if its actually good. I am testing with CD 4, 6, 8, Zinc 44-28-18 and LX 18. Waiting on some LX 12 to get shipped. Any luck on any of them? I have read people saying they have had great HT the very next day. Want to see if that is a common success with everyone who has bought this wax. Thanks!
Also took color really well!
I have been making candless since November 2020 and I can honestly say that Candle Science has gain a customer. There products are wonderfully amazing. If you want to get the best rrsults, you have to follow the directions to the "T". I heat both my GW 464 Soy Wax and my Blended Soy 921 at 180 to 190 and I add my fragrance a little earlier, right before the heat limit and I started to add my die blocks right after I add my oil. I noticed that it takes a little longer for the dark ones to desolve. I pour between 145 and 150 with one layer and pour around 145/148 for the top layer.(Try not to move your products until after they have solidify or you will have sinkholes)
I use two to three cap fulls for my fragraces oils to 1lb of wax which gives both my candles a good cold throw and hot throw as well as a pretty and smoth tops and colors.
My favorite is the Lemon Pound Cake and Caramel Popcorn. My customers love Pumpin Rum Cake, Cinnamon & Vanilla, Caramel Popcorn and White Sage & Lavender.
Every scent I have used, I love. If you get Fresh Coffee, you do not need to add a lot depending how many pounds of wax you are using.
Candle Science, thank you. Red Hot Cinnamon is Amazon too.
So I was using reg soy wax for my silicone molds and having a lot of issues !! Till I did more research and figured out I need specifically pillar soy wax ! Today I took my molds out and they are perfect!!!!! I'm so happy
I ordered 4-5 boxes of this right before the holidays so I would be stocked. First box I ordered did great. Last box I opened I am not getting any hot throw at all. Cold throw is minimum. I will be switching back to Eco-Soya now that it is back. I am stuck with 3 boxes I am afraid to use. I followed all the recommendation but I do not get a hot throw from any of my melts. Neither does my customers. Not sure if I have a bad box or what. :(
Thanks for leaving a review! We're sorry to hear you're having issues with your candles. A member of our support team has reached out to you to better assist you!
Owner Serenity Handcrafted
Absolutely a fan of this wax for many of the reasons the previous reviewers have stated. The wax solidifies quite fast, so my cleanup routine is a little different than in the past, but honestly it's not really a con just a part of the process. The performance is outstanding! Cold throw comes through very quick, can be used only a few days later with multiple fragrances and has a really nice hot throw... I've noticed CandleScience is quite consistent in saying two weeks for curing for maximum hot throw, but I gotta say read the lab notes. This is the only 100% wax I've found to produce a great hot throw much quicker and consistent across many fragrances. Grab a bag and see what you think!
I bought this to see the difference between using pastilles and the regular flakes for my melts. Big difference completely. Better snap for sure . The only thing con is the cleanup, you definitely have to heat your pour pot to clean out the remaining wax. That is the only con I have found . Smooth tops , quick cooling in clamshells, good hot and cold throw.
I bought this wax to make my melts with purely out of curiosity and combined it with paraffin because that is what I have done in the past with soy to get a better snap and scent throw. This wax can stand on it's own without adding anything . The snap is good, HT and CT as well. It acts like it a combo wax of soy and paraffin .
I use this wax exclusively for my wax melts and it works wonderfully!
Just finished testing this wax. Amazing. Heated to 190, added fragrance oil at 175, and poured into the clamshell at 150 degrees. Made 6 different scents at 10%. Tested it 2hrs later and the hot throw filled my entire big 12 foot high ceiling house. It has a clean finished surface, and a good "snap" when you break the wax melts. Comes super clean off the clamshell. Quite literally the perfect wax melt wax.
I am just testing the wax for the first time so cannot give it a full rating yet. How long does this wax need to cure?
I used the Melt and Tart Soy Wax for the longest time and then CS discontinued it which originally made me panic a little. However, since using this alternative, I have found that this doesn't frost hardly at all when I'm pouring/setting, it has this lovely sheen once it has dried, AND it is more solid and hard, making this easier to break and use. LOVE THIS!!!
I love this wax - it pops out of mold quickly and easily, votive pins remove cleanly (I tap the top with a hammer to dislodge them from the base of the votive). The only thing to keep in mind is this wax cools *fast.* If it's less than 170-175F when you pour it, it could very well solidify as you're pouring it which as been interesting to clean up. Still, it's a small adjustment to my cleaning routine isn't enough to warrant a star deduction in my opinion, but it's just something you should be aware of if this is your first pillar/tart/votive wax.
GW 494 Tart and Wax melts vs. BW-921
Candle Science no longer sell GW 494 Melt & Tart wax. But don't freak out theres many many sites where you can purchase GW 494 wax but let's say you really enjoy Candle Science. I decided to make the switch and purchase their brand NEW! BW-921.
Instructions to enhance HT (Hot Throw) and CT (Cold Throw) using BW-921
Heat 1 pound of wax to 185F (add your color dye block with the unmelted wax to reduce frosting)
Remove from heat
At 165-170F mix 1.6oz 10% (which is the maximum for this wax) of FO (Fragrance Oil) adding slowly to your melted wax. (For stronger scents I only add 1-1.3oz of FO
Stir wax and FO for 2 mins
Pour your wax into your clamshell or mold RIGHT AFTER Stirring.
This wax does require a 2 week cure however I noticed amazing HT the very next day.
If you are switching from GW 494 Melt and Tart Wax read the notes below:
1.) This wax is physically harder than 494. 494 is a hard wax already but this BW-921 is much harder and I would say easy to to remove from any silicone mold but an be more difficult depending on the mold you use. NOW removing this from a clamshell will be slightly more difficult.
2.) BW-921 sets really fast. So if you're one of those people that was use to waiting before testing or popping your wax out of the mold WAIT NO MORE as soon as you pour this wax you'll noticed it will start to solidify quickly. Setting time less than 1 hour.
I would highly recommend this wax for silicon molds not so much clamshells.
Scent overall. After comparing the two waxes GW-494 and BW-921 the best scent HT AND CT I will have to give to GW-494 main reason is with GW- 494 you can add 2oz of FO instead of the 1.6oz of FO you'll add to BW-921
Having quite the issue with HT. I heat till 185, pour scent in at 185 and no HT. CT is great though.
Hi there! A member of our Support Team has reached out to better assist you!
Not getting HT on my wax melts, don't know if it's a bad batch but I tried anywhere from 8% to 12% of fragrance 8 different scents with same result. I heat it to 190° add scent at 185° and pour at 170°, no luck :(
Hi there! A member of our support team has reached out to offer further assistance!
What temp does this wax need to be heated to? I see the pour temp is 170 degrees, but I'm wondering if this needs to be heated to 185 like other wax or if it's heated AND poured at 170. Any help is appreciated, thank you!!
Great option for those mourning the loss of 494
I wrote a review on this prior to testing my wax melts and I just wanted to give an update on this. I had only made the melt hours prior and I was really hyped about this wax. After several weeks of testing this and selling it, I have to say that my opinion has not changed about this wax. The hot and cold throw is amazing, it comes out of the clamshell so easily, it pops out of my warmer easily, and it has been a hit with my customers. I highly recommend those mourning the loss of 494 to test this wax. I love it!!!
This makes Great wax melts! I use it alone and in batches with (paraffin 10%) to enhance the break and hot throw. I heat to 175 and pour @ 160.
Had no issues with this soy pillar wax. First, purchased 10 block sample, performed great....
Then a 45 lb case, great performance in soy pillar candles using colorants as well. Our business chiefly makes soy pillar candles.
As a suggestion, please put lot numbers on each amount (10-45lb amounts) to avoid constant retesting. Please keep this product in stock and give advance notice if it is discontinued. Cheers!!!
I have been using paraffin wax for my melts from CS for years. I recently decided to try the new 921. At first I absolutely loved this wax. First it was so nice to pour "beadlets" of wax instead of cutting through a block with a knife. Perfect. The pouring of the wax was great! Slow, "thicker" flow of wax into my silicone mold. (I use 1 inch square slots). Tested several of them and BOOM.. I am getting a "plume" of wax on the upper part of the warmer plate. It's the oddest thing. Wish I was able to post a pic of it. It's almost like the wax puffed up. But it wasn't laying in the warmer... it literally bubbles up the side. I am not sure if this is something I did or if it's the wax? I've been doing this for a long time and never had a problem like this with wax.
Unless it was a straight up bad bag of wax. 🤷🏼‍♂️
I bought this to make my clamshell melts and have to admit that I got a better hot throw with just the 464. Can I mix with with 464 or 6006 to get a better hot throw? The CT is amazing and I love how there's no frosting and they can easily be removed from the mold but that's as far as it goes for me. Thanks in advance😀
Thank you for leaving a review! A member of our support team has reached out to you to better assist you!
I was using the 464 but was getting a frost from my wax melts I was going to try this 921 put it with 464 how it works out with my mica color
I was very hopeful for this wax: the frosting was very minimal, the color took very well, the CT is awesome. I was using 494, but I hate the frosting! My husband is my tester, and even without him saying anything, I could tell there was a difference. I purchased 30 lbs but only needed to use 1 due to the fact that this wax does not perform as expected. The aroma is not very strong no matter what temp I add it, after curing we tested and found that it does not last as long as 494. With 494 I could get 72 hours worth of fragrance, with this wax I get 48, if that. I would recommend this wax for those who are just starting, its a great starter wax or for hobbyist. I would not recommend if you will be selling these, I personally will be going back to 494.
Not giving off any scent.
I don't like this wax what's so ever. I bought 50 pounds worth and have made 5 different batches. I followed all of the directions on how to use this wax with fragrance along with asking other candle makers on their process and non of my wax melts are giving off any scent even after 2 weeks of curing! Horrible. I don't recommend.
Well the first batch of this 921 was AMAZING!
My candles were flawless, so I ordered another 10lb bag 2 weeks later and it's trash. All of my candles after removing them were filled with water ruining every candle I poured with this wax. I would like to have a replacement with another type of wax please clearly this was a bad batch 😢
Hi there! A member of our team will be reaching out shortly!
I am currently melting this wax for the first time and am already seeing a noticeable difference for the better! I was previously using the 494 blend and after getting the temps right, had no real issues.
With this new blend, it is easier to handle physically (not as sticky) and is melting sooo clear and pretty!
I've been getting some frosting lately with 494 so I decided to try this wax instead. Very little frosting, which is great. Works wonderfully for melts made in silicone molds — I didn't try clamshells. However the HT leaves a LOT to be desired. I just did a test of some Toasted Pumpkin Spice melts earlier today and within hours I couldn't smell them at all. For contrast, the same fragrance and fragrance load in 494 I can get to last 12-16 hours. Maybe I just didn't work with it enough but I followed manufacturer's recommendations and I'm not too thrilled. I'll be sticky with my frosty 494 for now.
Hello
I was wondering which wick is suggested for use with this wax to make pillar candles?
I used this wax earlier to make wax melts at a 10% fragrance load. It has only been a few hours but the cold throw is amazingly strong! It also comes out of the clam shell super easily. I think I'll be using this wax for now on!
I bought this wax to experiment with options for my wax melts. I tried it with paraffin ratios and without. I have found that it can stand on it's own . It has a great cold and hot throw. IT snaps well instead of crumbling like other soy waxes. I like it . Now I make both paraffin and soy wax melts . I love the strengths both waxes have. No need to combine them at all. The only con with the paraffin is that you have to break it with a hammer to use. Soy all you do is measure out your quantity.
Hi... is this wax ideal for silicone wax making? Also does it contain paraffin ??
Hi There! The Blended Waxes Pillar Soy Wax BW921 is an all-natural soy wax made for pillars, votives, wax melts, and tarts. It exhibits a very good scent throw, vibrant colors, and excellent mold release!
Currently testing this wax for my pillar candles, love that is soy can I use this wax to do embeds with my 464 candles will it affect it the burn performance?
Still Mourning ECO SOYA will this be the solution?
I just ordered this and am excited to get it. Can you make candles out of this or just tarts like the eco soya?
Hi There! Thank you for taking the time to leave a review. This is definitely a great all-natural soy wax for pillars, votives, wax melts, and tarts! BW-921 is a great replacement if you previously used the EcoSoya PB Pillar Blend.
Blended Waxes® Pillar Soy Wax (BW-921)
Currently using 494, is this new blend 100% soy wax? Interested in trying this but need to be sure before purchasing, thanks!
Hi! Yes, this wax is 100% soy and all additives are botanical.
We are 100% Soy Wax Company, would this be considered 100% Soy? We used the EcoSoya until we couldn't anymore, is this the same products?
Hi! While this is not the same product as EcoSoya, this wax is indeed 100% soy and all additives are botanical.
Is this mixed with paraffin? I wonder if i can say "100% soy wax" for my labels. Also, can i use it for silicone molds. Do i need spray if i used it for metal votives by Candle Science?
Thanks for leaving a review! Yes, the Blended Waxes Pillar Soy Wax BW 921 is all-natural soy wax. A member of our support team has reached out to you with more information.