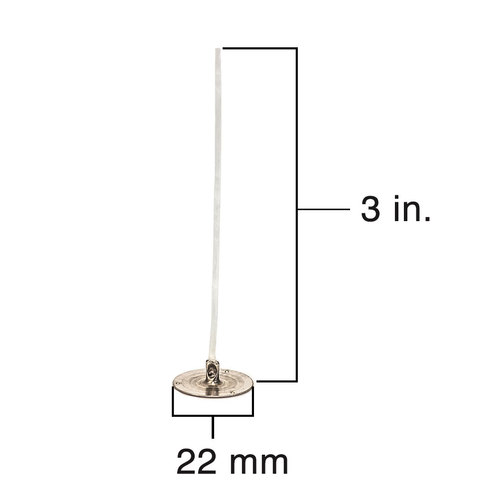 Details
About the LX Series
LX wick is a specially braided flat wick which maintains a slight curl when burning. The curl moves the tip of the wick into the hottest part of the flame, which helps to minimize or eliminate carbon buildup (mushrooming), reduce smoking, and provide a 'self-trimming' effect, which creates a very stable and consistent flame. LX wicks are lead and zinc free.
Reviews
Could you please create an LX 12 6 inch (or longer) wick with a 3mm neck. Thank you
Needs a 6" length, why only 3"?
I agree with the other rating. Need 6" length.
Please bring back the 6" LX12, we use them for 2 inch pillars, if we need them for votive candles, we can cut them!