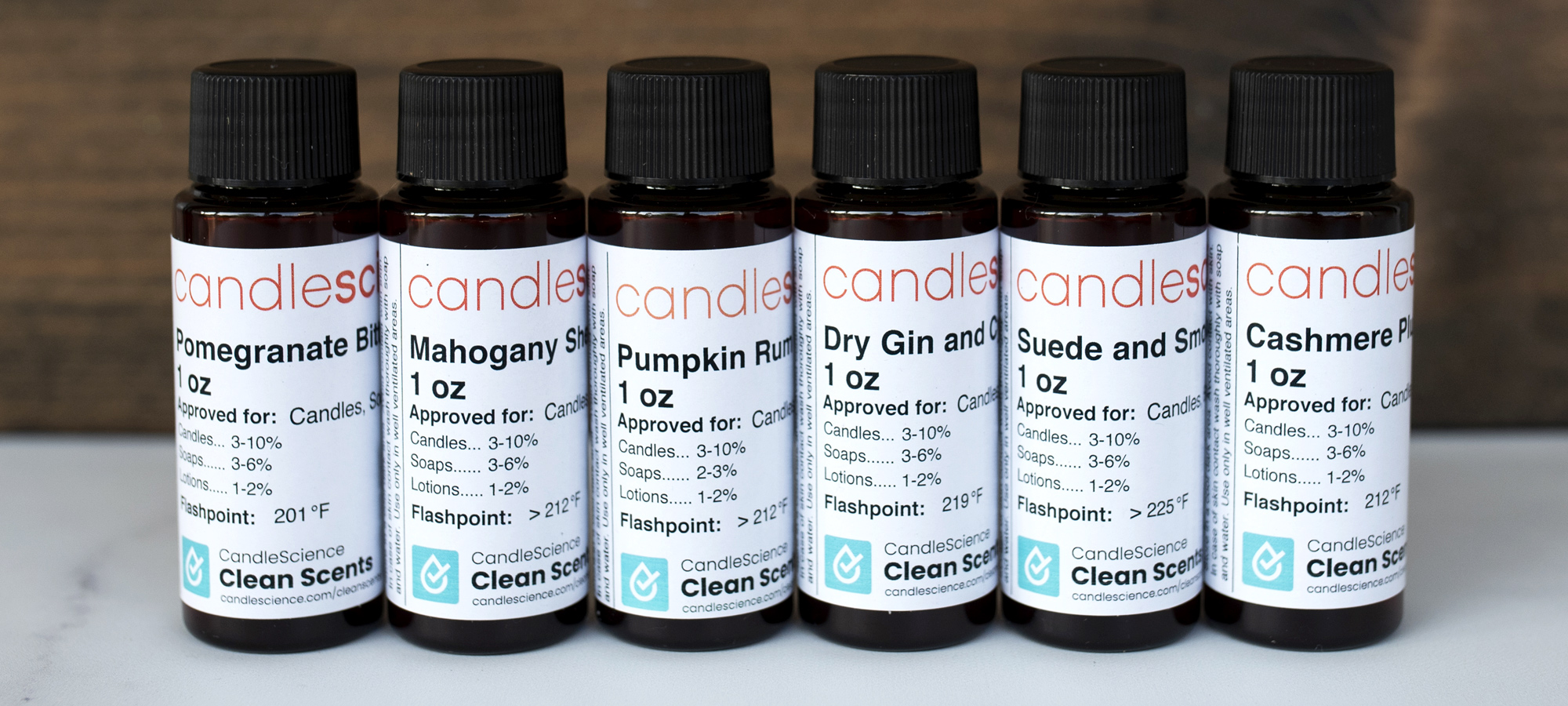 Peel back the curtain and go behind the scents for an insider look at our six new fragrances for the fall and holiday 2020 season. 
We pour love and care into every one of our fragrance launches, but this group feels particularly special. These are the first to launch as CandleScience Clean Scents™️, a new initiative focused on clean ingredients and transparent safety standards. While the concepts for these fragrances were established well before "social distancing" was part of our everyday vocabulary, it turns out that they fit pretty well with the shift in trends we're seeing during this pandemic. Trends that look towards the familiar, the comforting, and that harken back to days long past. 
One of the things that makes working with fragrance so exciting and special is the way a single scent can be so many different things to different people. Let our ideas and suggestions for each fragrance inspire you to create your own unique experience. Ready?
TRENDSPOTTING
Mahogany Shea wraps several different trends into a single fragrance. One of the trends we wanted this scent to capture was the growing demand for milk alternatives, like coconut, almond, and oat milks. The inclusion of interesting woody notes in fragrance has been hot for quite some time, with no sign of slowing down. Mahogany Shea combines these trendy concepts with the soothing allure of nostalgia for days when everything was, at least, comparatively, much less complicated.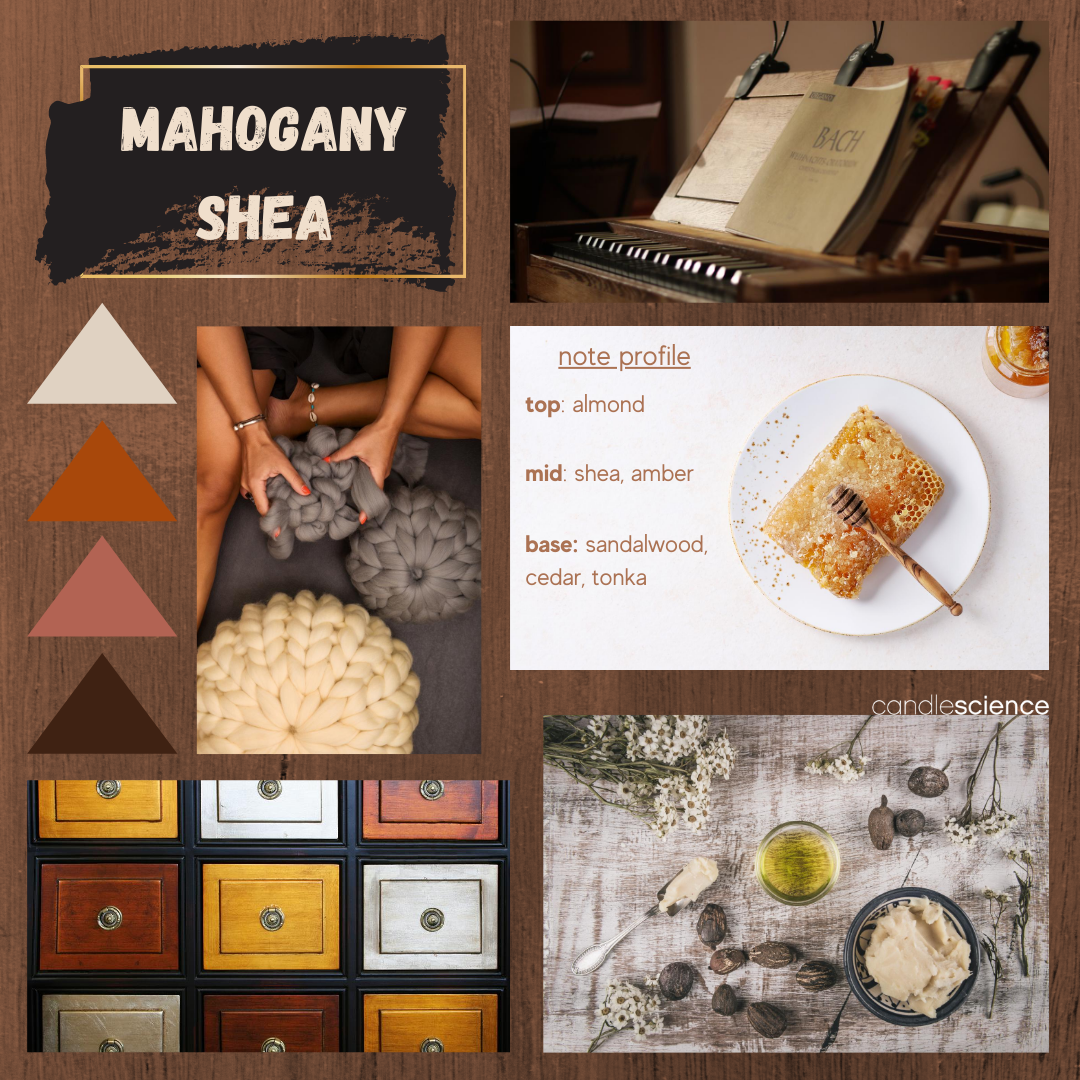 BRANDING INSPIRATION
Pull some ideas from the Mahogany Shea mood board we created, or make your own with imagery that speaks to your interpretation of this fragrance. Play up those warm, comfortable vibes with earth tones or varying shades of off white and cream. If you rename your fragrances, think about what you'd like to highlight and what might appeal to your customers. Think Steamed Oat Milk for the trendy and environmentally conscious, or Milk and Honey for those who appreciate the simple luxuries of life.
Alternative scent name ideas: Steamed Oat Milk, Milk and Honey, Sandalwood and Shea
Love this label? Create your own with Avery WePrint!
Size: 3" square
Material: matte white paper
TRENDSPOTTING
It's not a fall/holiday fragrance launch without a pumpkin scent! Pumpkin Rum Cake is a deliciously gourmand fragrance with the spice notes you expect and a punch of rum that elevates and intrigues. The inclusion of alcohol notes in fragrance is a trend we've seen evolve from niche to widely appealing. Bakery scents almost always come with an element of nostalgia, and Pumpkin Rum Cake is no exception. You'll feel like a kid sitting at the counter in grandma's kitchen—and present-day-you will certainly appreciate the inclusion of rum.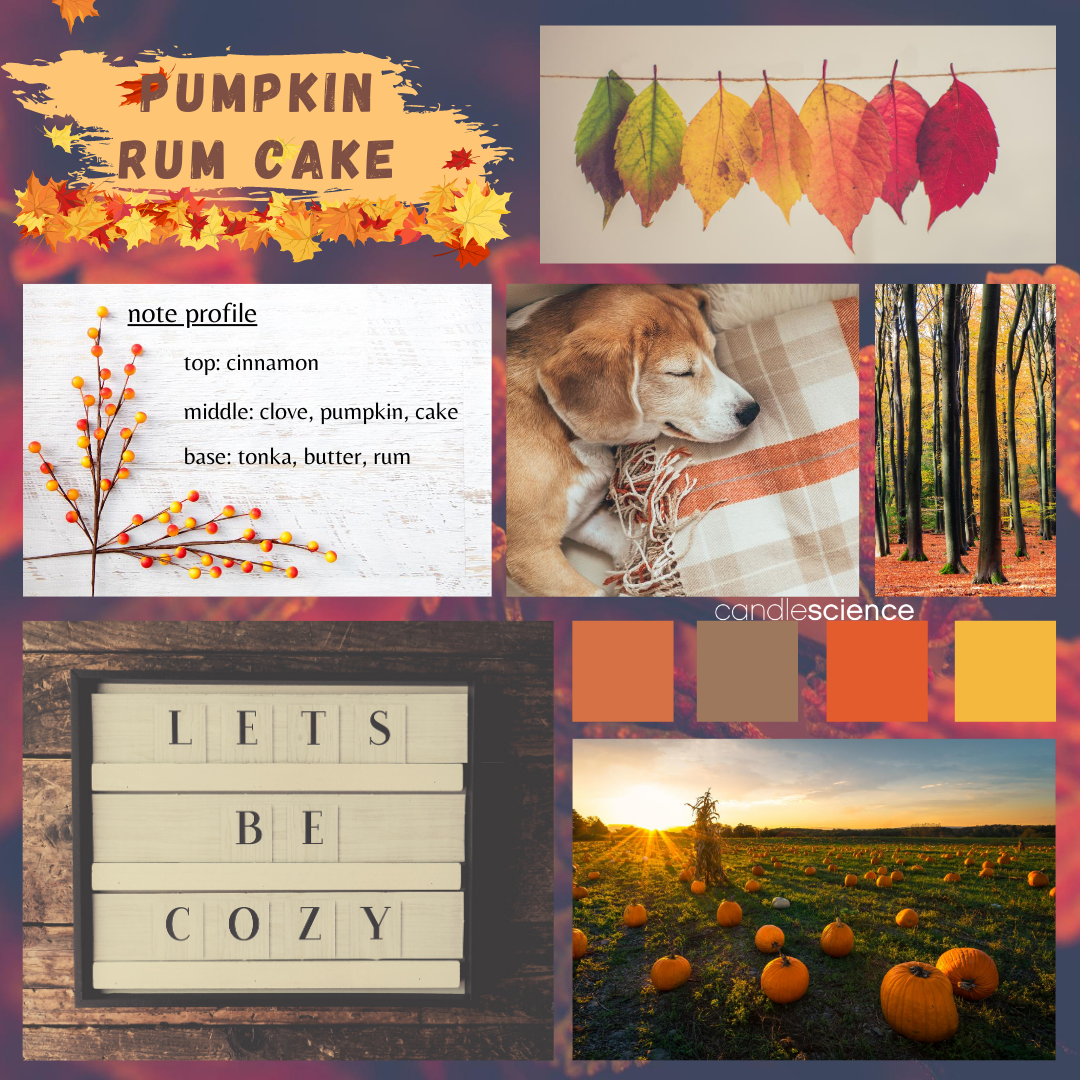 BRANDING INSPIRATION
With pumpkin fragrances, you can never go wrong with a straightforward, on-the-nose design. Take some ideas from the exceptionally cozy mood board we've created and let those autumnal vibes flow. Shades of orange, yellow, and russet make perfect sense for this fragrance. When thinking about other name ideas, you definitely want to stay within the realm of the gourmand for this delectable fragrance. Brown Butter Pumpkin Cake, anyone?
Alternative scent name ideas: Brown Butter Pumpkin Cake, Pumpkin Spiced Rum, Dark Rum and Pumpkin
Love this label? Create your own with Avery WePrint!
Size: 3" round
Material: matte white paper