business ideas: increase sales with unique wax melt projects
create interactive experiences, fragrance samples, and more.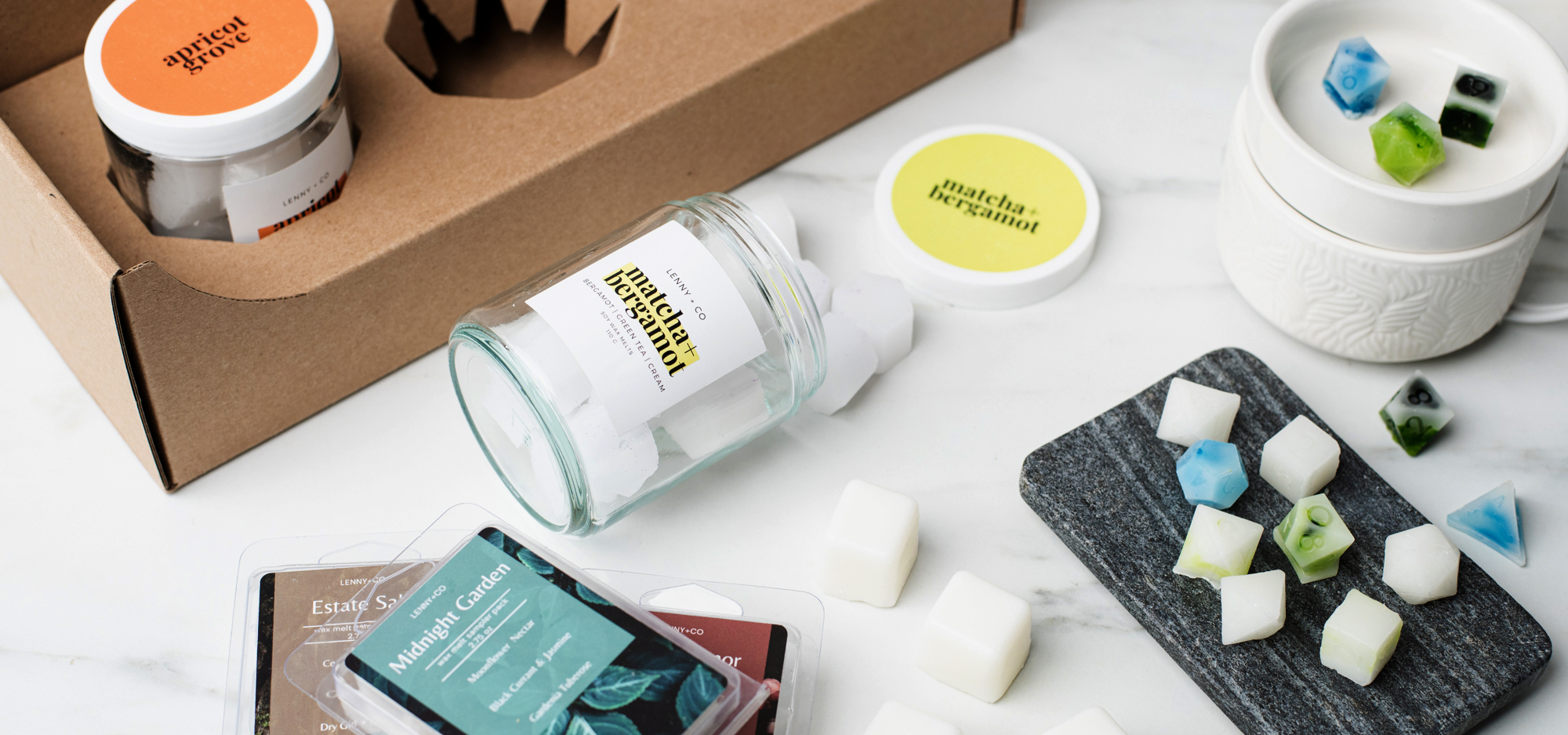 Wax melts are quite possibly the most versatile home fragrance format! This article highlights a few of our favorite ways to turn wax melt products into interactive experiences, make fragrance samples, and customize your wax melt lineup. If your customer base is mostly dedicated candle lovers, these unique concepts are exciting enough to get them to try something new.
Blending fragrances is a unanimously-loved aspect of candle making, and the wax melt blending trio invites customers to get in on the fun! Plus, turning products into interactive experiences is one of the best ways to bring in new audiences. We made three honeycomb wax melts, and packaged them in containers w/lids and then used a Flush Packaging box for a "wax melt blending trio."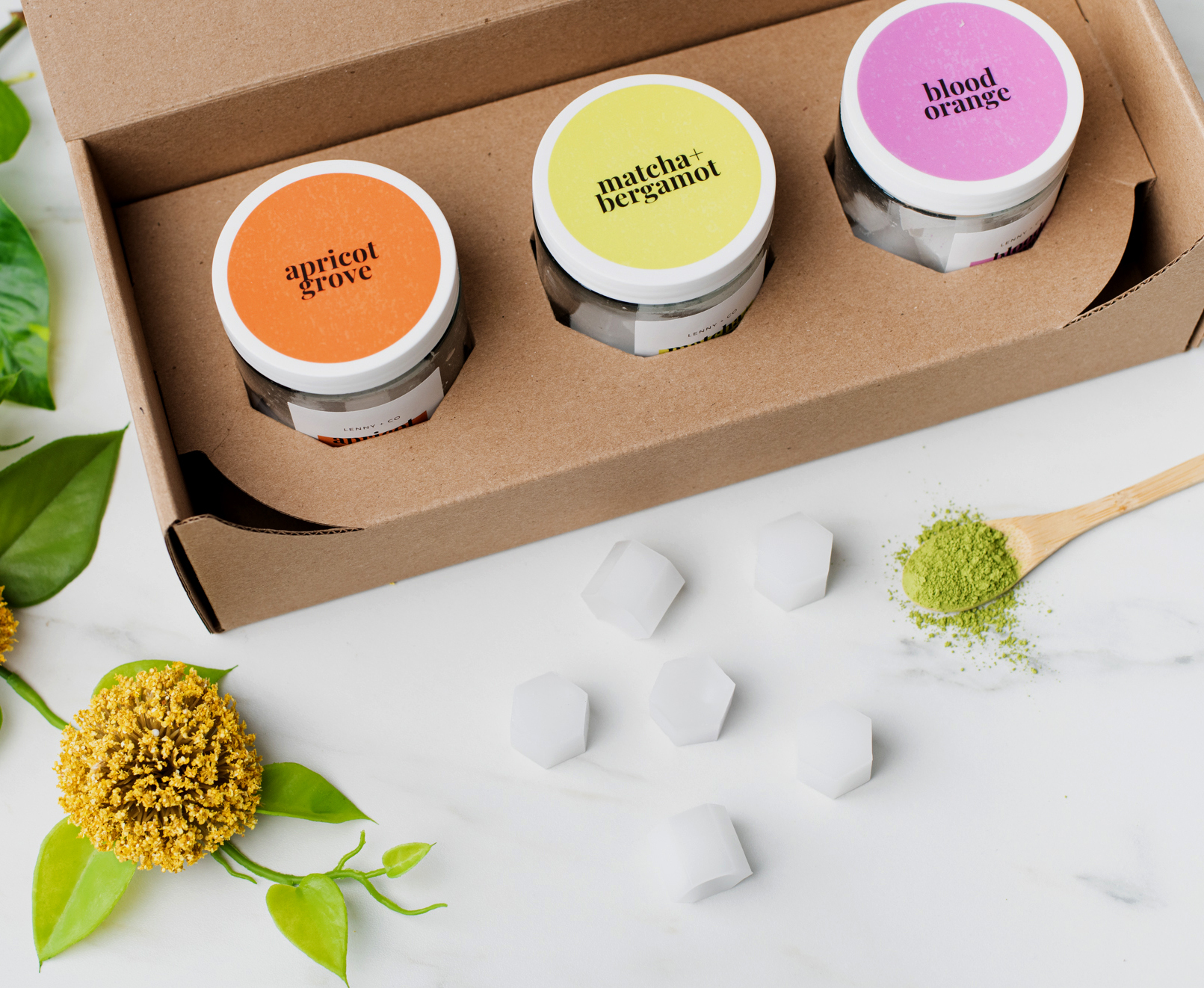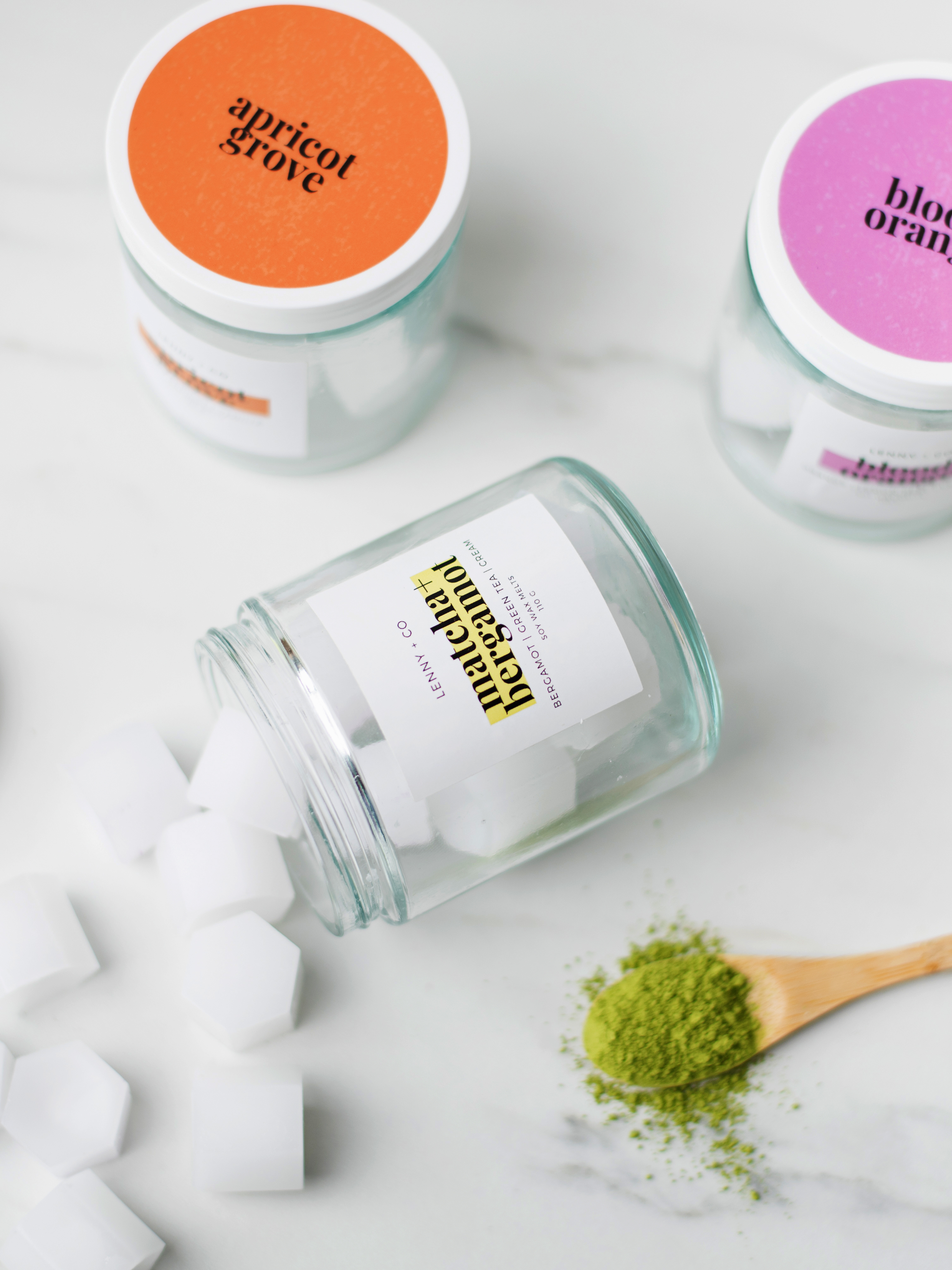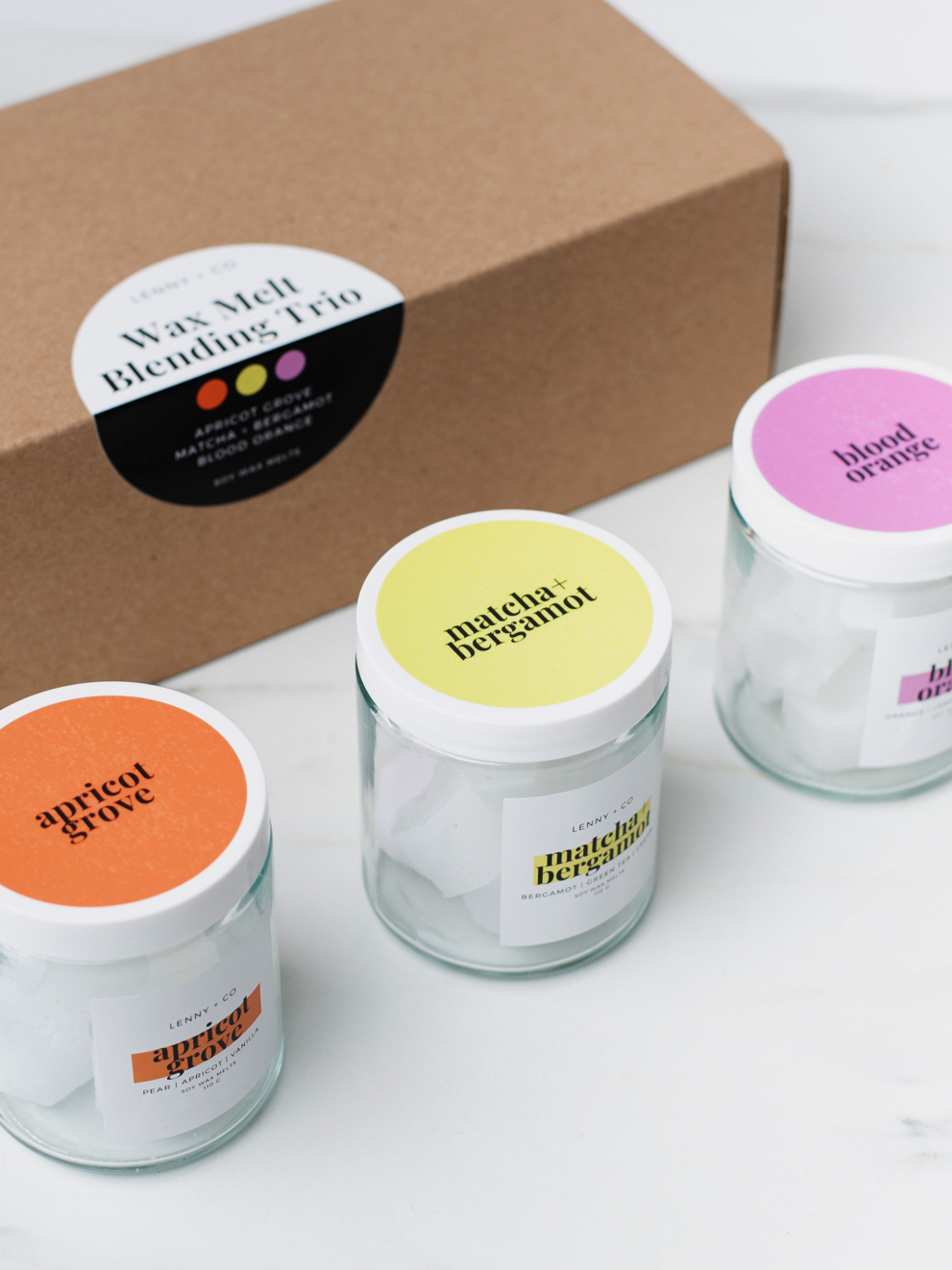 Labels were created in Canva and printed with Avery WePrint.
What we used:
3-in-1 clamshells: This concept is a low-cost and efficient way to offer three scent samples at once. Show off your fragrance range by filling each clamshell cavity with a different scent. Pack a 3-in-1 clamshell with first time orders so new customers are excited to order different scents in the future, use them to help customers pick their favorite scents, or offer themed and seasonal selections.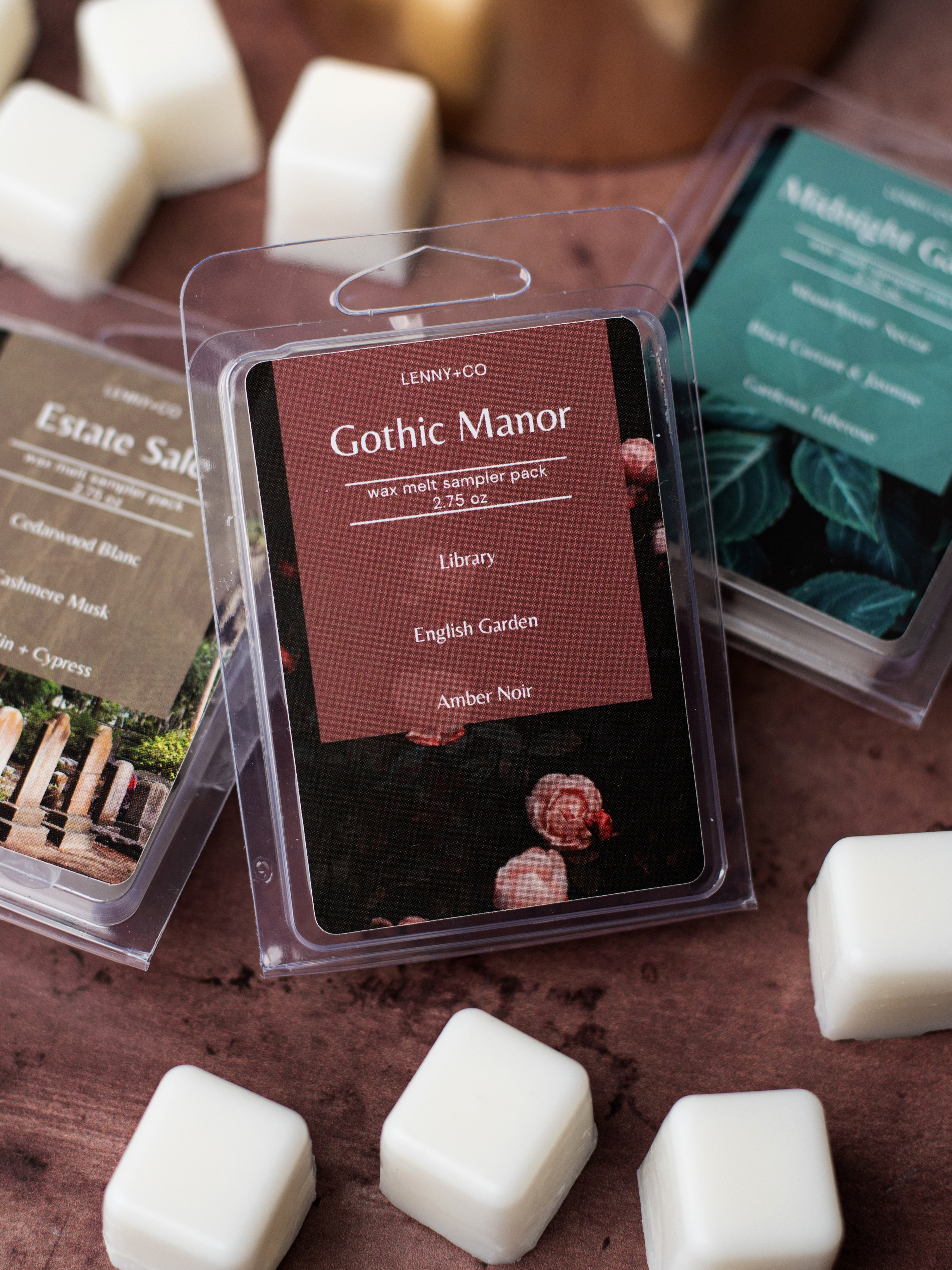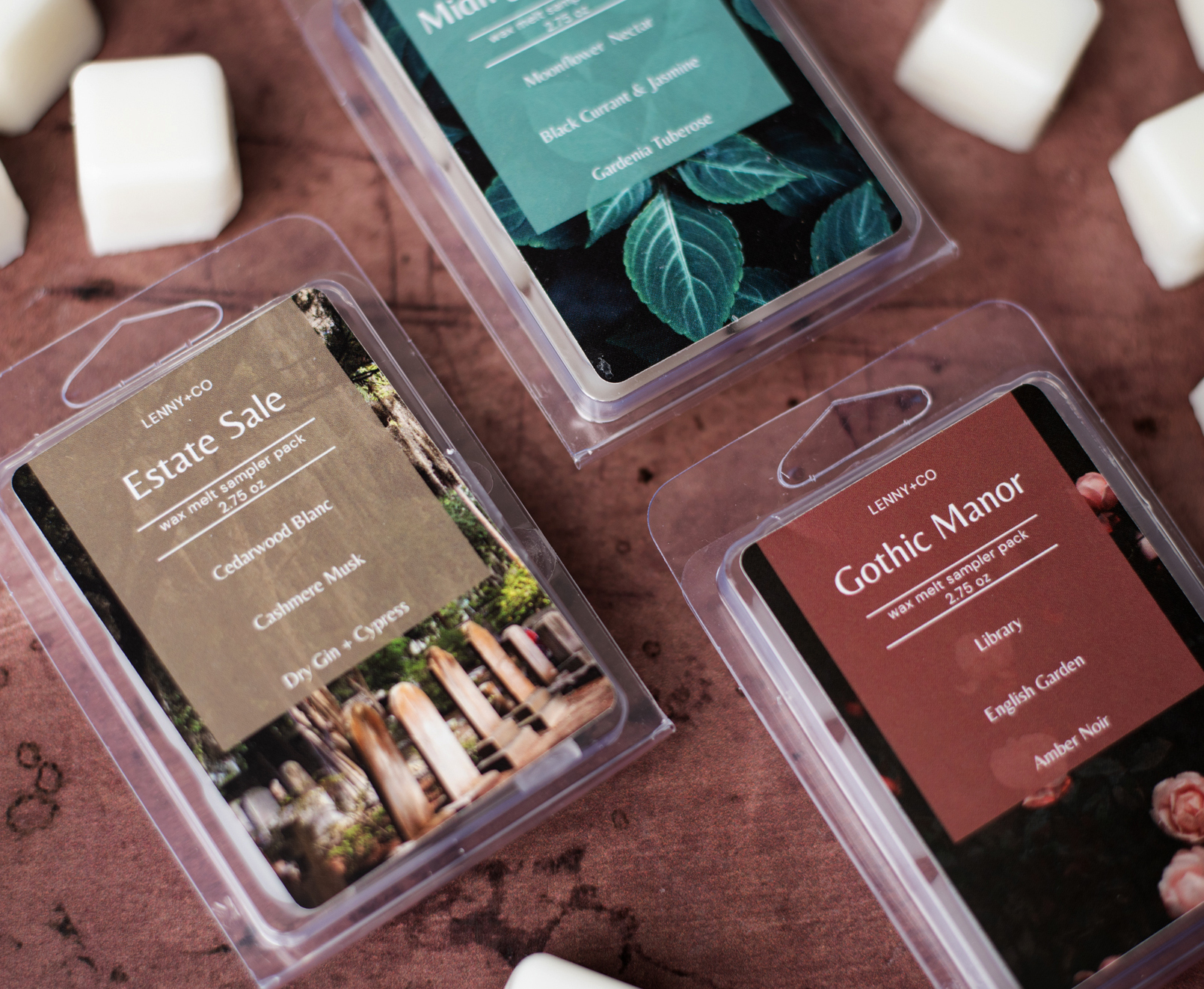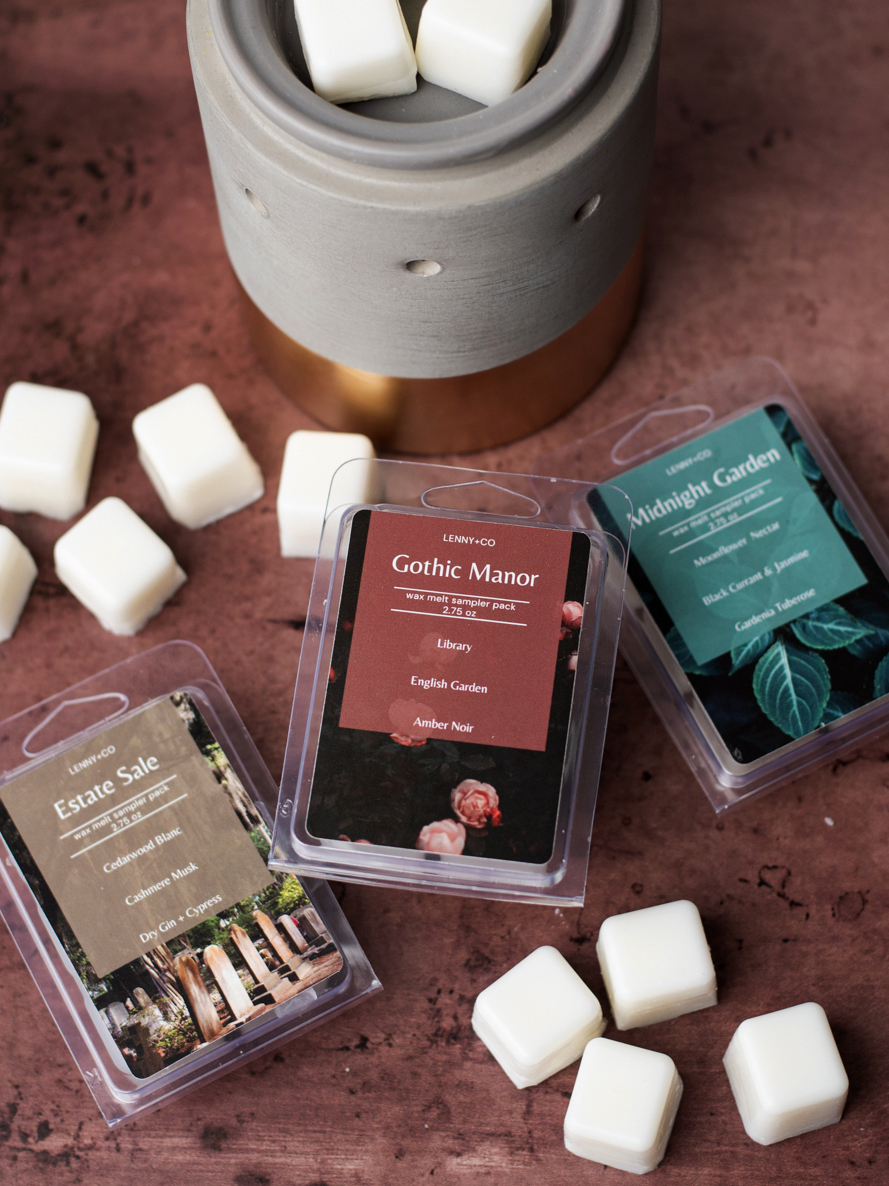 Labels were created in Canva and printed with Avery WePrint.
What we used:
Ready to take game night to the next level? If you're a fan of tabletop RPGs (role playing games), it might be time to add some new tools to your story-telling repertoire. Using scent to steer a particular narrative in the right direction can help fully immerse your party in the game. Imagine smelling an ancient forest as you walk through uncharted territory, the leather of your companions' armor, or an ocean breeze blowing as you embark on a new adventure across the sea!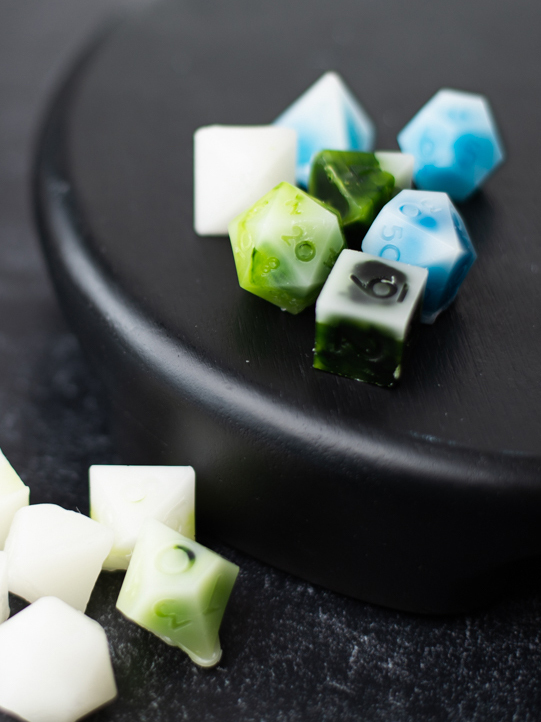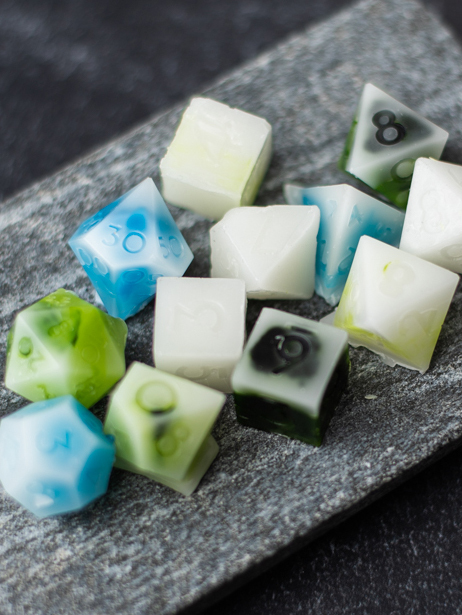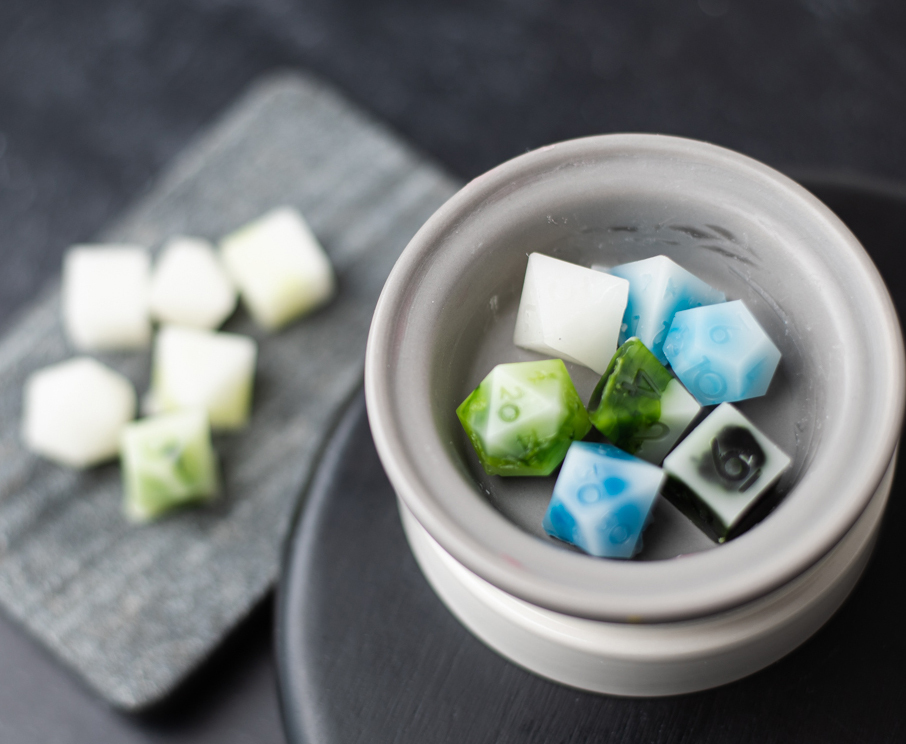 We purchased silicone molds for the dice on Amazon.
What we used:
Show us your candle sampler sets!
Share your take on a wax melts and all your handmade creations, with the CandleScience community by tagging us @CandleScience and using the #CandleScientist hashtag on Facebook, Twitter, and Instagram. We may feature you in our Stories or on our website!