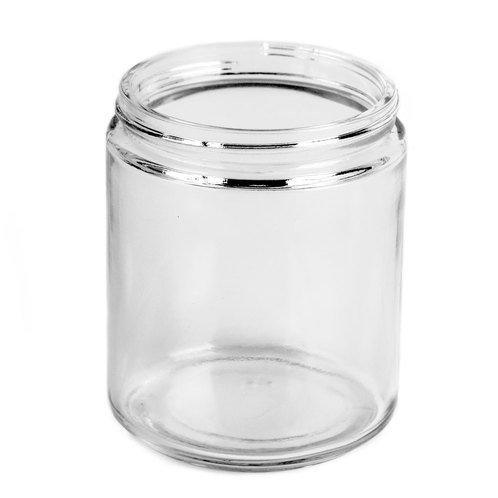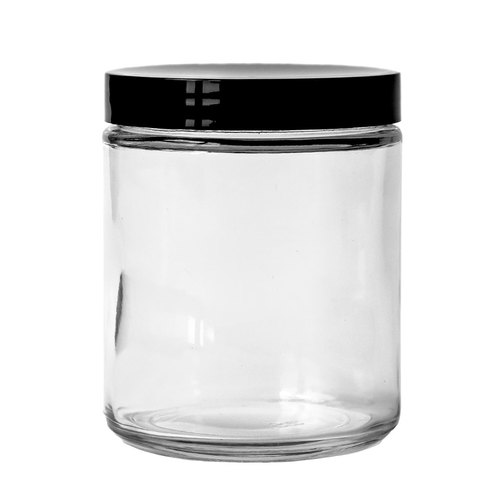 Ready to Order?
12-40 cases
$14.98
$0.62 /pc
41-80 cases
$14.38
$0.60 /pc
81+ [pallet]
$14.16
$0.59 /pc
Details
This jar has a fresh, streamlined look that translates well to a variety of different branding aesthetics.
Tops are sold separately.
The Medium Straight Sided Jar (Threaded) works with any of the 70-400 Threaded Lids:
70-400 Black Plastic Threaded Lid
70-400 White Plastic Threaded Lid
70-400 Black Threaded Lid
70-400 Gold Threaded Lid
70-400 Silver Threaded Lid

How much wax will it hold?
Wax Weight (to Fill Line) - 7 oz.
Volume (to Overflow) - 9.2 fl. oz.

Looking for a wick suggestion?
GB 464 - CD 12
IGI 4630 - LX 18
IGI 6006 - ECO 4
Check out our wick guide to see recommendations for other waxes! Our recommendations are estimates and should be used as a starting point for your own burn testing. >

Looking for labels?
Put the finishing touch on your candles with the perfect product label from Avery WePrint. Browse designs, create your own, and take 10% off all label orders! Head to
avery.com
to get started.
Wholesale Ordering
Check out our wholesale page for more information on ordering candle supplies in bulk or by the pallet.
Made in the USA
Properties
| | |
| --- | --- |
| Height | 3.5" |
| Diameter | 2.88" |
| Max Labeling Area | 9" x 2 3/8" |
| Prop 65 Warning Required | No |
Reviews
What ounces would I label it as?
Hi! We'd recommend labeling your candles with the wax weight. This allows your customers to know how much wax will be in the container. For these jars, we list the wax weight as 7 oz so if you will be using that amount, you could label it as a 7 oz candle.
Love them!
Wish you guys had metal white lids :D
Love these jars and the smaller size ones too. Received in perfect condition. Recommended lids fit perfectly.
QUICK AND AWESOME CUSTOMER SERVICE!!!
I ordered 2 cases of these jars, and 2 jars out of the 48 were broken. This wasn't a big deal to me, but I decided to send them a text with pics anyway and thought maybe they can credit the 2 broken jars to my account for next order or something?? Well, not kidding... within 10 minutes of me sending that text I had an email confirmation of my new order (which scared me at first, I was like uh I didn't order anything?!?!), they had submitted an order for a whole CASE of new jars and even handled the shipping!!!!!!!!!! Completely shocked, and ecstatic. Forever a CS customer <3
I Love CS! Sh*t happens! Forever Loyal Customer
Recieved my order today with 4 Broken Jars due to Shipping Company tossing around boxes. CS packaged everything well i never had an issue EVER! When I tell you I LOVE CS! They Replaced not 4 Jars but the whole box. Totally caught off guard wasnt my expectations. They value there customers good, bad or different. I am forever a Loyal customer to CANDLE SCIENCE!!!! THE BEST FRAGRANCE EVER, GREAT PRICES, OUTSTANDING CUSTOMER SERVICE, FAST SHIPPING, Ect. I can go on and on! Just Love CS!!
Threaded (CT) 8 oz jars, straight side
Thank you for offering this jar. I have been using similar CT flint jars, along with 70 mm metal, plastisol lined lids. This jar is definitely a step up, mostly because of the short neck. Similar straight sided jars have a taller neck, which is not covered, no matter what lid is used. The short neck on this jar, coupled with the new plastic black and white lids; leaves a very pleasing, sleek and contemporary look. This combo looks like my new go to jar and lid choice. I have not found this short neck straight side jar offered anywhere else, only with CS. I was initially concerned that the plastic lids would not seal as well as the plastisol lined metal lids- but I was wrong. The new plastic lids seal just as tightly. Great price point on this jar, and this size straight sided jar burns perfectly with 464 soy wax, CS oils around 7%, and the CD 12 wick (I previously used ECO 10 wicks, but they seem to burn erratically as of late). Great melt pool, HT, and consistent flame all the way down with this jar size, and the CD 12 wick.
Great jar CS, thank you for providing this new choice, also kudos on the plastic black and white lids. Well done, continue to evolve your excellent business model, and your products..