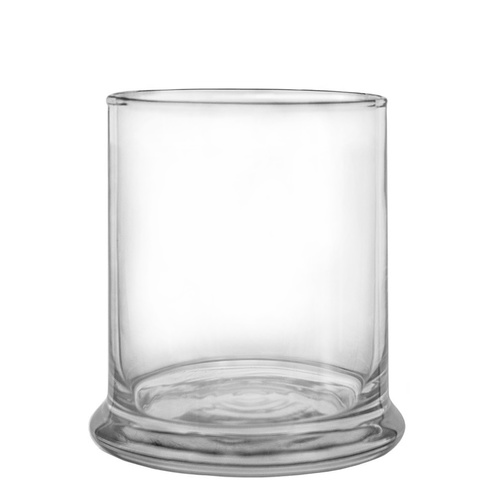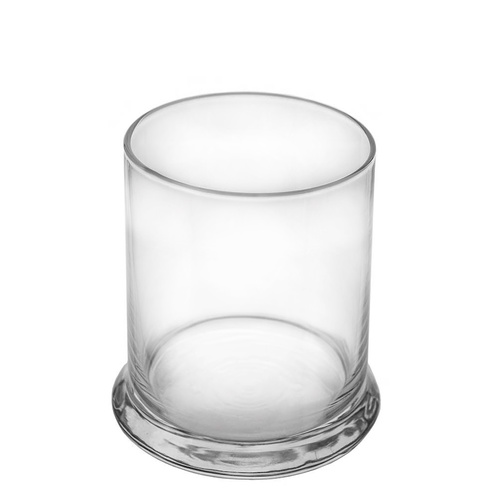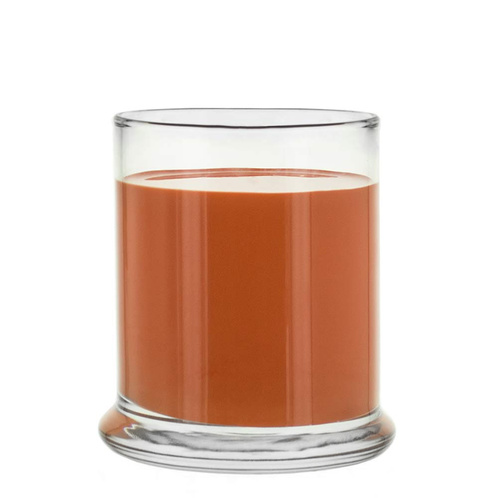 Ready to Order?
3 - 43 Cases
$14.46
$1.21 /pc
44 - 87 Cases
$13.94
$1.16 /pc
88+ [pallet]
$13.27
$1.11 /pc
Details
Product Update: March 26, 2020
CandleScience currently has a healthy stock of all Libbey glassware we offer, but due to a temporary halt in production there may be delays in our ability to restock. We will continue to reorder as we are able, and if there are any delays we will make the estimated restock date visible on this product page. For more information click here.
Our Status Jar is a great option if you are looking to add a slightly more modern or contemporary candle to your line.
We also offer a
21 oz. Status Jar
.
Tops are sold separately.
The 12 oz. Status Jar works with the following tops:
Large Flat Top
Bronze Metal Flat Lid
Silver Metal Flat Lid
Black Metal Flat Lid
How much will it hold?
Wax Weight (to Fill Line)
- 8.9 oz.
Volume (to Overflow)
- 11.8 fl. oz.
Manufacturer Spec.
- 12.5 oz.
Looking for a wick suggestion?
GB 464 -
CD 18
IGI 4630 -
LX 22
IGI 6006 -
ECO 8
Check out our
wick guide
to see recommendations for other waxes!
Our recommendations are estimates
and should be used as a starting point for your own burn testing. >
Total Jar Height:
4"
Looking for labels?
Put the finishing touch on your candles with the perfect product label from Avery WePrint. Browse designs, create your own, and take 10% off all label orders! Head to
avery.com
to get started.
Wholesale Ordering
Check out our
wholesale page
for more information on ordering candle supplies in bulk or by the pallet.
Made in Columbia
Properties
| | |
| --- | --- |
| Height | 3.25" |
| Diameter | 3.03" |
| Max Labeling Area | 9 7/8" x 3 1/4" |
| Prop 65 Warning Required | No |
Reviews
I love these jars very thick glass and classy. Does the Kraft box work with these jars?
Hi! Unfortunately, we do not carry any boxes that fit these containers.
I love this candle i am currently using the LX wick and its not burning well , which wick size do you recommend for parafin comfort blend
Love these jars. I am now using C3 Wax. Would ECO 14 be a good starting point for testing. 8% Fragrance load.
Love the look of the glasses and very new to candle making. I'm having trouble with wicking my coco83 wax and have only tried CD10 AND CD12. Any suggestions?
Sturdy thick jars. I use them for a specific candle line of mine and they are absolutely perfect. The status lids are also phenomenal. Great for large detailed/complex labels as well.
I use these jars all the time, I love them and I use soy wax & eco wick 10 6" and have perfect burns.
I think this is an attractive, classy jar for candles. Not having the tops designed for screw-on lids elevates the appearance over many other jars, and the extra glass on the bottom contributes to a sturdy, elegant look. I finished off with the silver flat lids.
These were packed well and arrived in perfect condition.
I can fit 10 oz (9 wax, 1 fragrance oil), but it's *very* full.
Love the jars, however, having a little trouble with the wick size. What is your recommendation of wick size for Golden Brands 464?
Hi! Typically, we'd recommend starting with a CD 18 or an ECO 14 for testing with the 464 wax. Depending on your particular recipe, however, you may need to wick up or down a size. If you'd like to tell us a bit more about your materials and process, we'd be happy to troubleshoot further at support@candlescience.com!
I'm using 6006/soy blend which wix do you recommend?
Hi! We would recommend starting your testing with the ECO 8 wick. You may need to adjust from there so be sure to start with a small batch test. Moving forward, our wick guide is always a great resource for selecting a wick to start testing with. You can find it here: https://www.candlescience.com/learning/wick-guide.
I'm using IG 6006 what kind of wick do you recommend?
Hi! For the 6006 wax and the 12oz status jar, we'd typically recommend starting testing with an ECO 8 wick. Please feel free to reach out to our support team with any specific questions or concerns at support@candlescience.com!
These are exactly as described and are great for candles. I am very satisfied and my customers have been as well.
I purchase 5 cases of these jars, 1 case came damage can you please put fragile labels all over these boxes please to avoid them from being toss around. All of your products are excellent very quick and prompt service.
Hi! We are sorry that you had some damaged glassware. Our support team will be in touch soon.
My order arrived in perfect condition. I couldn't find any flaws in the glassware if I tried. Combined these jars with the bronze flat lid for a classic look. I also like the fact these jars hold a pretty perfect 8 oz of wax. East to center/place the wicks in the bottom of the jar. Very pleased with CandleScience as a whole!
Contemporary and Versatile
I really like to use these and my customers love them! I can do so much with them.,For example, I can leave them plain or with a great label, depending
on what event show I am doing and the theme of that show. The customers like the style and fits very well with any home decor!
Jars and Lids fit snugly with no manufacturing flaws. Everything worked out fine for me, unlike other customers who were not so lucky. Sounds like a refund is due in those cases.
Like Allison below me, be careful. These lids DO NOT FIT and I have since begun buying my 12oz's from another vendor. Candle Science NEEDS to get the squared away, til then, my money is going to somebody who can give me lids that fit.
I really like these jars. I switched over to them from the apothecary jars for a more upscale look. Only issue I have is the flat glass lids that are supposed to fit them don't always fit. Not sure if it's a problem with the jars or a problem with the lids. However due to this, I have to sell some of them at a discount due to not having a lid and cannot use them in my retail stores at all without the lids which is a problem.
I used these with GB 464 and ECO 16 or ECO 14 with no dye. Burns evenly the whole way down.
I love the look of these jars. I did have a hard time finding the right wick and tested several different brands and sizes. I'm now using (2) Eco 4 wicks with IGI6006 wax. It burns exactly the way I want it to. Very happy.
Love this container.
I did my test with one HTP 126 and burned for over 5 hours and it never went to a complete pool.
Second test I inserted (2) HTP 105 and did test within 35 mins had a complete wax pool leaving the sides clean and a great scent.
Will purchase more....Don't forget the glass flat tops..
This is not like, this is love
This 'status jar' really elevates the appearance of my finished product. The shape is modern and classy and perfect for wrapping my candle labels around. The 'flared' bottom really adds a distinguishing touch!
I love these jars, very simple, sleek and stylish. Great weight to them and will definitely buy them again, if I can find a wick that burns correctly.
I just ordered 7 cases of these containers and I absolutely love them! They give my container candles such a stylish look, they are going to look incredible in my new shop!