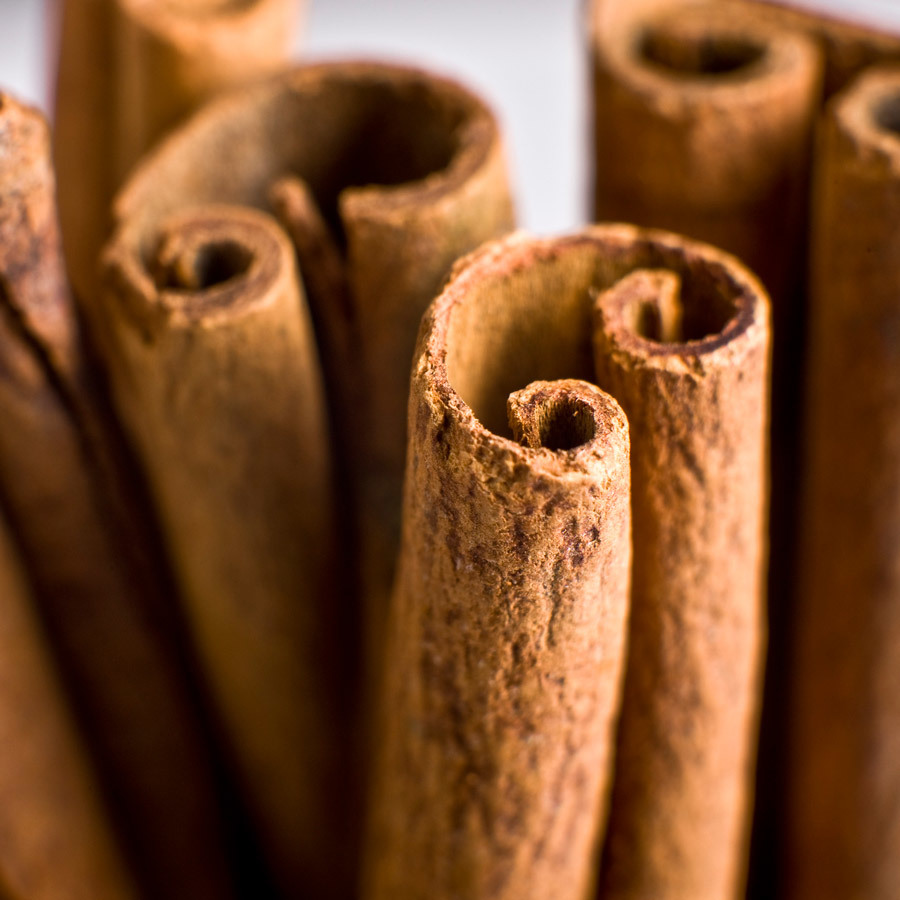 Ready to Order?
3+ 25 lb Pails
$342.92
$0.86 /oz
Safer Scents For The Home
CandleScience Clean Scents™ are free from carcinogens, reproductive toxins, and other potentially hazardous chemicals often found in fragrance. Choose Clean Scents and create safer home fragrance products you and your customers can enjoy with confidence.
Read More >
Details
REVISION NOTICE:
It is our policy to notify customers if any part of a fragrance was changed for any reason. As of
August 16, 2018
our Cinnamon Stick was revised to meet our most recent regulatory requirements. The original strength and fragrance characteristics have been preserved. To see details of the previous version,
click here
.
Our Cinnamon Stick fragrance is a full bodied, richly spiced cinnamon. True to the smell of whole cinnamon sticks, this strong woody scent can stand on its own or blend with other fragrances for an added twist. Cinnamon leaf and toasted nutmeg start off this warm and comforting scent. Then fresh ground cinnamon and a hint of crushed clove in the main body are smoothed out by touches of vanilla, tonka, and cinnamon bark in the base. Cinnamon leaf and cassia leaf essential oils reinforce the aromas, so the distinctive, spicy kick of cinnamon shines in your finished products.
Wax melts, tarts, and candles fill large spaces with an alluring, spiced aroma and create a cozy atmosphere in more intimate settings. This nostalgic fragrance evokes memories of holiday gatherings, the warmth of being in the company of loved ones, and is a festive addition to any occasion.
This fragrance oil is infused with natural essential oils, including cinnamon leaf and cassia leaf.
Note Profile:
Top: Cinnamon, Nutmeg
Middle: Clove, Cinnamon
Base: Wood, Vanilla, Tonka, Cinnamon

Suggested Colors: Any shade of Red, Brown
See our complete list of candle making dyes.
Note: Bottles filled by weight, levels may vary.
Properties
Candle Safe

Yes

Usage: 3-10%
Soap Safe
No
Vanillin Content
0.01% - 2%
Soy Performance
Flashpoint
212 °F
Phthalate Free
Yes
Prop 65 Warning Required
No
Diffuser Base Compatible
No
*Usage amounts are recommendations only. Individual usage amounts can vary based on your desired fragrance strength, wax type, soap base, or lotion base. See IFRA certificate for max usage levels.
Documents


Reviews
Sadly, the hot throw for this fragrance is non existent. I'm really disappointed in how it performs.
Much weaker than previous version! There really is very little if any throw in 464. I have been selling this candle for years, but I am going to pull it from my line. I am very sad about this.
My all times favorite Cinnamon. I have ordered from other companies and nothing compares.
Oh my god yes. Yes. Yes. This is by far my favorite scent. You get the waves of cinnamon with just a touch of vanilla to sweeten it and the clove/wood to ground it. It is so good! Sold a dozen mini candles with this scent while this scent was still in trial stages for me.
Haven't Tested in Wax Yet
I had so many requests for cinnamon for Christmas this year that I decided to give a sample of this a shot. OOB I thought it was a nice warm smell but my family said it smells just like Fireball (the candy or the whiskey depending on your vice) which worries me because so many of my peers have had traumatic experiences with the latter and is why I didn't go with the red hot cinnamon scent. I'm hoping it'll alter in wax to what my customers are looking for.
Love this! True cinnamon just what I wanted!
Was a bit worried after reading other reviews cold throw is great on this one I did 10% in 8oz jelly jar eco 14 wick after testing several wicks the 14 was the best for my c-3 soy wax no dye was a bit disappointed in the hot throw tell I went out side to talk to my ups delivery driver came back inside after a few moments and bam there was my cinnamon smell this one will be a big hit this year
Plays very well with others!
I love this fragrance. Although I've never used it on it's own, it blends really well with other scents as a true cinnamon fragrance.
We are having a terrible time with this scent. We like the smell and our customers like it as well. Until they take it home and burn it and it tunnels badly. We changed wick sizes and that made it worse. We took if off our shelves and are selling it half price to use with warmers only.
I have to admit I was worried about the reviews of the reformulated version. This is always a best seller for me during the holidays. After testing, I am happy to report that it is still as amazing as ever! Whew!
I am sad to say that we are disappointed in the new formulation of this scent. We loved the old version!!! One of our holiday best sellers. Sadly, after testing the new version with different wicks, we will be seeking a different cinnamon oil. The throw on this is incredibly weak compared to the old oil. There were times the candle had been burning for over an hour, i'd leave the room and come back and could just faintly smell the candle. Hoping something can be done to get this back, closer to the original! Thanks.
I was a little concerned after reading the reviews of the new formula, but I was pleasantly surprised! I only got a small amount to test and so used 2 oz in 1 lb of 464 soy in a 4 oz tin using the #10 wick. I heated was to about 165, then added scent and stirred for 2 minutes. I let the candles cure for about a week. They have good scent throw both cold and hot. Thank you candlescience! This was always my favorite scent since I just love fall!
I use this scent to mix with other scents to make them more spicy. Love it as a mixer.
I was really disappointed , I got 2 16oz bottles and poor throw and it tunnels no matter what I do...I need to see if I can exchange for another fragrance.
Hi! If the candle is tunneling, then the scent throw will likely be affected, as well. Each fragrance oil can behave differently than the next, and some may require an increase in wick size to achieve a full melt pool. Feel free to reach out to us at support@candlescience.com and we'd be happy to help troubleshoot!
Even when made into melts, the scent has a poor throw. Cold throw is average.
Not as strong as previous formula. No throw with Soy