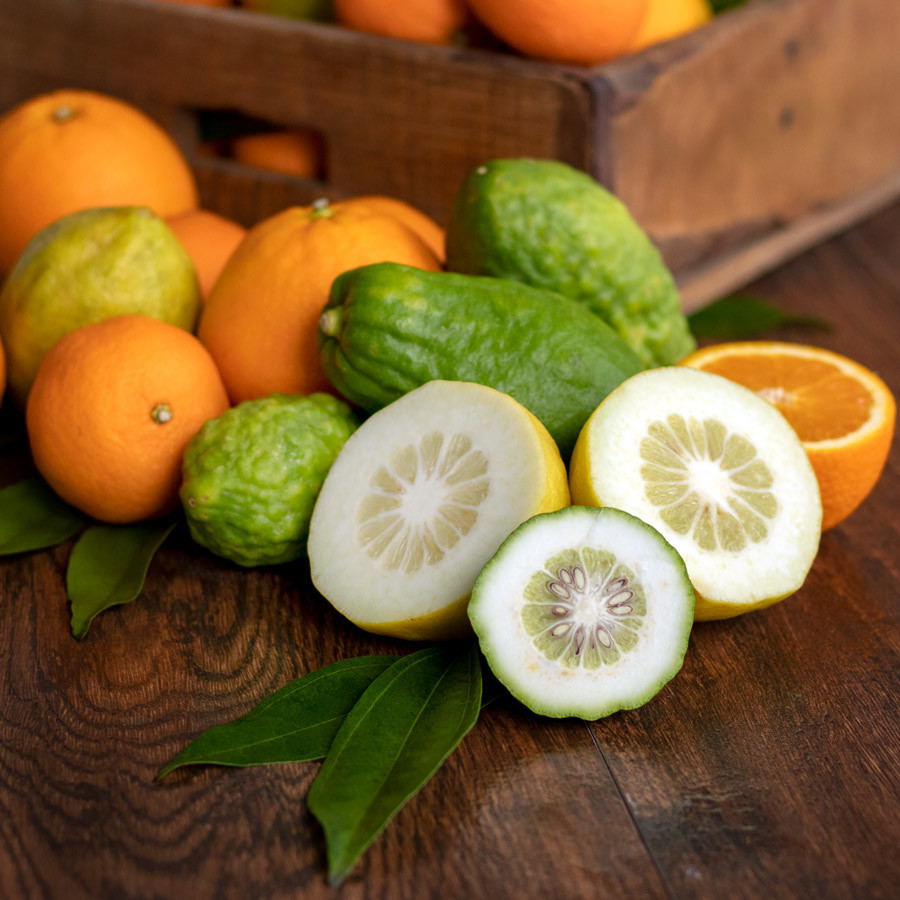 Ready to Order?
Ships from East Coast. Estimated: West Coast 12/27
Ships from East Coast. Estimated: West Coast 12/8
Ships from East Coast. Estimated: West Coast 12/20
3+ 25lb Pails
$380.00
$0.95 /oz
Details
Citron and Mandarin is a vibrant citrus fragrance oil that fits beautifully in any summer candle or soap line. Top notes of grapefruit, lemony citron, and mandarin blend with touches of peach, orange, and delicate cyclamen for an irresistible burst of brightness. A hint of vanilla and citrusy bright musk finish off this super fresh scent. Lemon, tangerine, orange, and grapefruit essential oils reinforce the intense juiciness in any product you create.
Craft revitalizing soaps, scrubs, and foaming bath butters for a squeeze of citrus in handmade aromatherapy creations. Ideal for kitchens and open spaces, the energizing freshness of Citron and Mandarin adds a bright, summery atmosphere to any occasion. This tantalizing fragrance is also a great option for adding zest to outdoor picnics and backyard festivities. This fragrance oil is infused with natural essential oils, including grapefruit, orange, and lemon.
Blends well with: Margarita, Garden Mint, Watermint and Clementine
Alternative branding ideas: Concentrate, Zest

Note Profile:
Top: Grapefruit, Lemon, Mandarin
Middle: Orange, Peach
Base: Vanilla


Suggested Colors: Orange, Yellow, Green
See our complete list of candle making dyes and soap colorants.
Note: Bottles filled by weight, levels may vary.
Properties
Candle Safe

Yes

Usage: 3-10%
Soap Safe

Yes

Usage: 3-6%
Vanillin Content
0%
Soy Performance
Flashpoint
149 °F
Phthalate Free
Yes
Prop 65 Warning Required
No
Diffuser Base Compatible
Yes; Up to 25%
*Usage amounts are recommendations only. Individual usage amounts can vary based on your desired fragrance strength, wax type, soap base, or lotion base. See IFRA certificate for max usage levels.
Documents


Cold Process Soap Performance
| Acceleration | Discoloration | Separation |
| --- | --- | --- |
| None | Light Yellow | None |
Lye Water Temperature 106ºF
Oil temperature 109ºF
We did not experience any acceleration or separation, and this fragrance stayed at an emulsion for a long time. After 24 hours the soap was light yellow, and the scent was mild. The soap did reach a full gel with minimal insulation, and we noticed the bars were slightly oily. After 30 days the scent did not fade, and the color remained a light yellow. This fragrance would be great for complex swirls that require a very light trace and no acceleration.
Reviews
This is heavenly and I imagine that it smells like this ❤
Beautiful, Uplifting, Realistic Fragrance
I have sampled many fragrances from CandleScience, but this one is my absolute favorite. It's like drinking a glass of fresh-squeezed orange juice in an orange grove. There aren't any florals listed, but perhaps the creamy quality of the vanilla fools our noses into thinking we smell orange blossoms. Perfectly blended with a nice balance of mild sweetness and tartness. Beautiful cold and hot throw in soy wax.
Every once in a while, an FO just has that special something. This one is definitely it. I keep coming back to it, and it hasn't lost its power.
I was afraid of what this scent was going to really be like but the CT and HT are perfection.. It definitely has the smell of a freshly peeled orange right from the orange grove..
Now THIS is citrus. Super strong, even when just in the process of pouring - the scent lingers for a LONG time. It can almost be a bit much, but I love it in candles and melts. It was one of my most popular scents last year. It's bright and uplifting and a great scent to start the day. Used at 9% in soy.
Easily one of my favorite scents!
I had high hopes for this but I don't love it. I don't hate it, but it is much more orange-y than I thought (which may be my fault). I wanted a clean citrus scent but this smells like freshly peeled oranges. Good but not what I thought :) Also noting that it did discolor my wax a bit so I won't be using this in my white containers
This scent has become one of our best seller!!!!
I LOVEEEEEE THIS FO ONE OF MY FAVORITES
I'm very pleased with this scent. I wasn't sure if I would like it as I am not a big citrus fan but it was requested for a candle. I really like it from the bottle, it's citrusy with a sweet but not overpowering hint to it. It cured very nice in the candle.
I cannot keep this on the shelf my customers love this!!
Definitely this fragance is one of my favorites. Smelld so good!
This scent rocks. Beautiful! GB 464 at 1.5 ounces/pound. CD12 wick. I may try CD10 as melt pool tad deeper than 1/2 inch.
In my opinion this was the perfect citrus blend! It has some wonderful sharp notes that I think would mix well with several other scents. I combined it with the Fraser Fur and WOW! What a yummy combination. Definitely would buy again.
Haven't burned it yet but this scent is a knock-out citron right out of the bottle and it carries its strength even after cooked in the wax. This is one of those rare fragrances that doesn't need to be mixed with other scents - which is a relief. Looking for a citrus? BAM! this one ;)
This scent had a slow start with my customers, but it only took for one customer to purchase and spread the word and the scent sold out! I loved it from the beginning. It has just the right amount of orange and lime. Not too in your face, but you will definitely detect its presence. It's a keeper for me. It's an invigorating, energizing scent.
Beautiful Citron and Mandarin
Worked perfect in my CP Soap no problems at all. I used yellow & light orange mica's just to brighten up the natural yellow coloring
Behaved beautifully in CP soap
Behaved very well in my CP soap, may have actually even slowed down trace a tad. Can't speak to discoloration because I used it in an all-black soap, but would definitely buy again. Citrusy with a fruity twist, I used in a facial bar because of its clean, energizing but not overpowering fragrance.
This scent is a fantastic citrus fragrance, especially if you're looking for a scent that's not quite orange, not quite lime, or not quite grapefruit. It packs a punch in a nondescript citrus way. There's a note in there as well that smells distinctly like Japanese car fresheners- it's truly a great clean, fruity smell!
I have made a couple of batches of CP soap with this fragrance. Absolutely love it and plan to purchase more and incorporate it into my line of body butters and lotion bars. It's bright, fresh and citrusy and the scent appeals to men and women. There are absolutely no acceleration or soap batter issues—I'm able to do fluid swirls and patterns—and since there is no vanillan I like that I can incorporate colors without any browning/discoloration.
Love this one. Smells refreshing. Great job!
I was looking for a bright warm citrus that wasn't overly "orange" and this one is exactly what I needed. I mix this with Tomato Leaf and I just love the combination of the two. Nice bright summery scent.
Smells just like a citrus should smell.