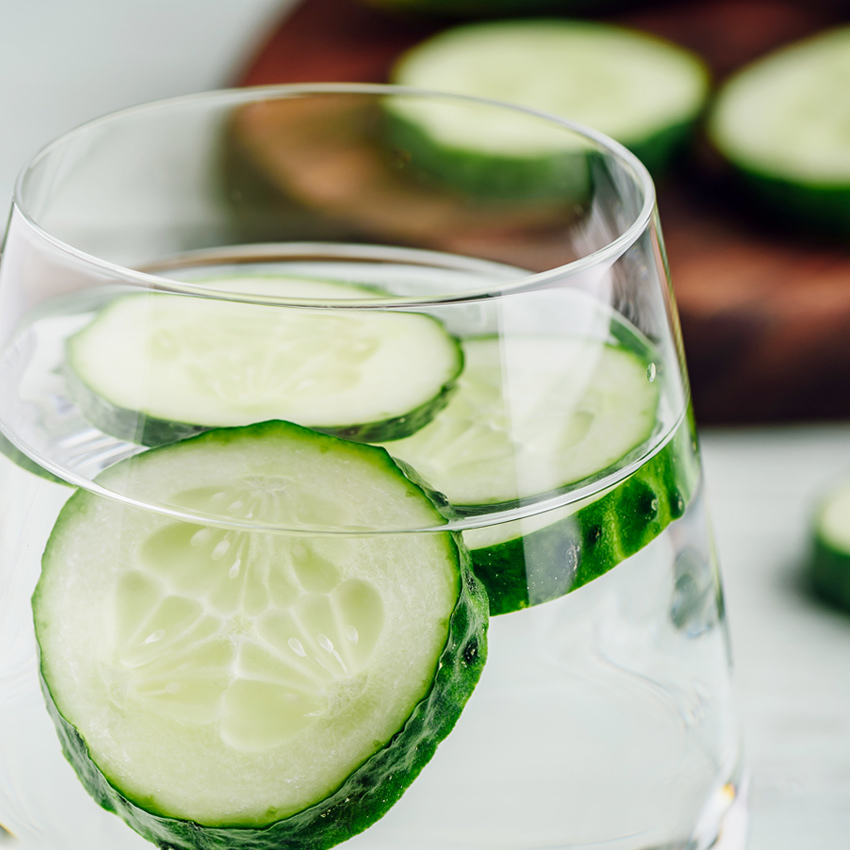 Ready to Order?
Out of stock. Expected: East Coast 4/28
Out of stock. Expected: East Coast 4/28
Out of stock. Expected: East Coast 4/28
6+ 5lb Jugs
$79.94
$1.00 /oz
12+ 5lb Jugs
$71.94
$0.90 /oz
Safer Scents For The Home
CandleScience Clean Scents™ are free from carcinogens, reproductive toxins, and other potentially hazardous chemicals often found in fragrance. Choose Clean Scents and create safer home fragrance products you and your customers can enjoy with confidence.
Read More >
Details
Discover your zen with a little help from our Cucumber Water and Melon fragrance oil. Top notes of zesty lime and ozone give way to a fresh cucumber aroma, sweetened by ripe honeydew and cantaloupe melons. Bamboo and aloe base notes enhance the green, natural quality of this refreshing scent.
This modern take on a classic scent is a harmonious inclusion for any candle or personal care line, and shines in applications like scrubs and body butters.
This fragrance is infused with natural essential oils, including orange oil.
Note Profile:
Top: Lime, Ozone
Middle: Cucumber, Honeydew, Cantaloupe
Base: Aloe, Bamboo, Powder

Suggested Colors: Any shade of Green
See our complete list of candle making dyes and soap colorants.
Note: Bottles filled by weight, levels may vary.
Properties
Candle Safe

Yes

Usage: 3-10%
Soap Safe

Yes

Usage: 3-6%
Vanillin Content
0%
Soy Performance
Flashpoint
212 °F
Phthalate Free
Yes
Prop 65 Warning Required
No
Diffuser Base Compatible
Yes; Up to 15%
*Usage amounts are recommendations only. Individual usage amounts can vary based on your desired fragrance strength, wax type, soap base, or lotion base. See IFRA certificate for max usage levels.
Documents


Cold Process Soap Performance
| Acceleration | Discoloration | Separation |
| --- | --- | --- |
| None | None | None |
Lye Water Temperature 100ºF
Oil temperature 115ºF
We did not experience any acceleration or separation. This fragrance behaved very well for us. We brought the soap to a medium trace before pouring into the mold. After 24 hours there was no sign of the soap going through a gel phase. There was no discoloration and the scent was strong. After 30 days there was no discoloration. The scent did fade slightly but still had the fresh watery cucumber notes with just a hint of melon. This would be an ideal fragrance to create soaps with vibrant colors and swirls that require a light trace to hold for an extended period of time.
Reviews
My customers favorite fragrance, mine too. Very clean smelling, love it!
Super love this! A grown up cucumber melon with a hint of greenery and lime. One of my favorites. Behaves well in soap, throws wonderfully (hot and cold) in our soy candles. I don't understand the three star rating here. It's much better than that.
This is a definite spa scent! I totally get the fragrance exactly how it is named. Reminds me of Cucumber Vodka Cranberries without the cranberries and melon (cantaloupe) instead! I never understand how some people can put down mean ratings like NO JUST NO and DOESN'T SMELL GOOD - Just don't buy it again, but there is nothing wrong with this scent, its exactly as described, and I love it!
This smells so good and fresh. It's perfect for my spa line. It is super relaxing. Highly recommend! I never tried the old one, but I am quite pleased with the new blend!
Plz bring back the old cucumber melon , this new one do not smell good . Watered down Version
This is so clean and fresh!
This is such a great, refreshing scent! It's light without being faint. I love it!
Its not at all what I expected. Its totally not a a pleasant scent.
Although I was expecting the traditional fragrance of cucumber melon, I was pleasantly surprised of this fragrance. This is more of a spa or boutique fragrance, not the cucumber melon you know. It smells beautiful, light & airy. I only gave this fragrance 3 stars because I haven't tested it yet for hot throw.
This is NOT cucumber melon. This is watermelon and cucumber funk! If you are hoping for the "old" cucumber melon scent, THIS IS NOT IT!!!
Threw me off whenever I first smelled it in the bottle, but after it was in a candle it was very reminiscent of the cucumber melon scent we all know and love! great ct and ht.
This scent is not even close to the previous scent that me and my customers loved. So disappointed
I was a little skeptical about the reviews, however this scent is great!!! All of my customers love this scent , and they sell out so quick!!!
This fragrance is amazing. My customers come back again and again for this fragrance. Highly recommend. I use this fragrance in my soaps and candles.
definitely giving off spa vibes. i use this scent in my 464 wax and it's a good seller. great scent if you're looking for a sparkling/refreshing scent. not sure why the reviews are so bad. shop with me at lareinecandles.com to try it out properly :)
Definitely not a replacement for the Cucumber Melon that I was getting from you. You would have probably been better off just discontinuing the original and bringing this out as brand new as they are not even close. Very disappointed that I spent money on this new one.
NOT EVEN CLOSE to the original "Cucumber Melon" scent, it was a best seller.
I am obsessed with this scent! It's an upgrade from regular Cucumber Melon. I can't stop smelling it out of the bottle! Can't wait to try it in candles and soap.
New versión isn´t similar at all to previous version. The old version was one of our best sellings
This new version is disappointing in comparison to the discontinued version of "Cucumbermelon". Wish they would have kept the old version. One of our customers favorite candles and it willl have to be discontinued.
I ordered the sample version for my Aunt who loves light scents. I decided to try this out. And it is perfect, nice and light but a hint of something else.
I have been waiting for ANYONE to review this before I thought of purchasing it, but luckily I got to choose it as a sample.
I will definitely be buying the larger size and adding it to my collection. This is a mature version of cucumber melon, fresh and clean but soft!
Love it Candlescience!!!! Keep up the great work!