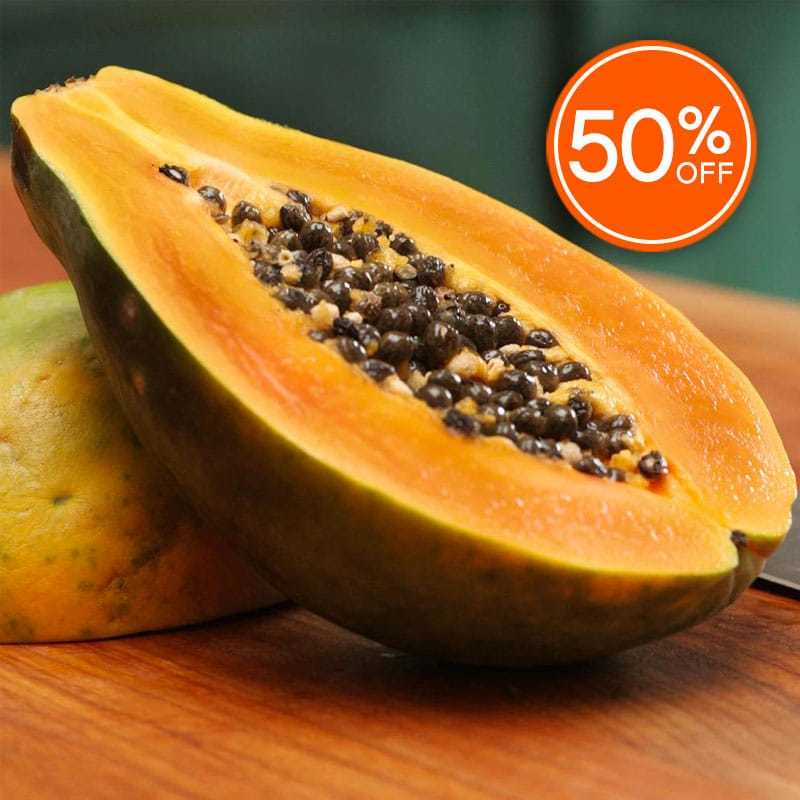 As of 02/21/2019:
This product is discontinued and no longer available.
Details
For a similar fragrance, we recommend trying our Mango and Coconut Milk.

An uplifting blend of sun-kissed mango and papaya. A very popular fragrance oil you're sure to love.

This fragrance oil is infused with natural essential oils including orange.

Note Profile:
Top: Mango, Lime
Middle: Papaya, Green Leaves
Base: Vanilla

Suggested Colors
: Orange, Yellow
See our complete list of
candle making dyes
and
soap colorants
.
Note: Bottles filled by weight, levels may vary.
Properties
Candle Safe

Yes

Usage: 3-10%
Soap Safe

Yes

Usage: 3-6%
Lotion Safe

Yes

Usage: 1-2%
Vanillin Content
0%
Soy Performance
Flashpoint
206 °F
Phthalate Free
Yes
Prop 65 Warning Required
No
Diffuser Base Compatible
Yes; Up to 15%
*Usage amounts are recommendations only. Individual usage amounts can vary based on your desired fragrance strength, wax type, soap base, or lotion base. See IFRA certificate for max usage levels.
Documents

Reviews
Please! Please bring this scent and passionfruit guava back!!! They were fantastic and my customers loved them.
Another of my best sellers gone!!! I'm seriously disappointed with you guys.
Please find a way to bring this scent back, it's a number one favorite for my customers.
Please bring back this scent, customers love this one!
I bought a bottle of Mango Papaya as it was being discontinued. I regret not buying this and stockpiling it as this scent has an amazing cold and hot throw in GB 464 at 6% . Please please bring this scent back!
Lovely fragrance has very little hot throw.
Beautiful fragrance of ripe, sweet tropical fruit. Great for blending with other fragrances such as MangoTangerine or Passionfruit Guava to create your own custom tropical fruit scent. As with other sweet fruit fragrance oils I have tried, the hot throw is minimal. I disagree with the Soy Performance rating of 3 listed; in my opinion, even a rating of 2 would be generous.
it smells good but it isn't as strong. Made 4 oz candle and use a 1 oz and 2 oz oil and it still doesn't smell when lighting candle.
Wonderful scent! Fantastic cold throw. Very pleased. Would definitely order again!
I like this one, but not sure if I'll carry it in my shop.
Waaaaaay too sweet. It smells like cough medicine. A for effort though. Chris in Hawaii
I really like this fragrance! Its very sweet and accurate! I just wish it was a tad bit stronger!
I love candle science and their products. But I ordered a 4oz bottle of mango papaya and the scent is just not my favorite. My personal take on it is it smells like gum or children's medicine. BUT thats just my opinion! All of their products are wonderful so maybe its just not my taste
Not bad, a little weak but smells true to it's name.
We purchased this scent in our second order. When it arrived I noticed right off that the package had a strong smell but I thought nothing of it. Till I opened the package and noticed liquid all over inside. I put my rubber gloves on and started pulling bottles out and cleaned everything up. Somehow our bottle of Mango Papaya had sprung a leak. I called CandleScience right away and reported the damage. I even took pics of the damage in case I needed to verify the damage. The lady I spoke to was so kind and very apologetic. She promised to get a replacement shipped out right away. In just a matter of days we received a replacement bottle. I am so impressed with your customer service and your fast shipping. We are new to candle making and have shopped around to compare prices, not only are your prices excellent on your products but your shipping rates are by far exceptional compared to others. Thank you so much for everything you do!
Oh my gosh does this scent ever smell delectable!! Makes you want to eat it!! My husband and I both love the scent throw, excellent when either cold or hot! Our customers have bought us out of our stock and we will need to purchase a larger bottle soon. We are fairly new customers of yours and so far, we have ordered several scents and not one of them has disappointed us or our customers. Thank you for offering such high quality products!
This FO is awesome! I really like the fruit blend scents from candle science because they are done very well. This Scent smells amazing while burning, the cold throw is just as delicious! The Hot throw is pretty strong and can fill a large room with a small mason jar candle. Don't worry about it being cloying either, it has just the right touch of sweetness.
I was worried this fragrance may have been too sweet...but not at all. It is sweet but not too much where it gets sickening. A great surprise
This smells so summery!smeels good enough to eat! very strong.